It's 1975, I'm 9 years old and against my parents wishes, I decide to watch Spielberg's latest film, "Jaws."  For 124 minutes I'm riveted to the screen and little do I know, I will be scarred for life.  Spielberg's story of a killer great white shark would haunt my dreams and evoke an unshakable lifetime fear of the ocean.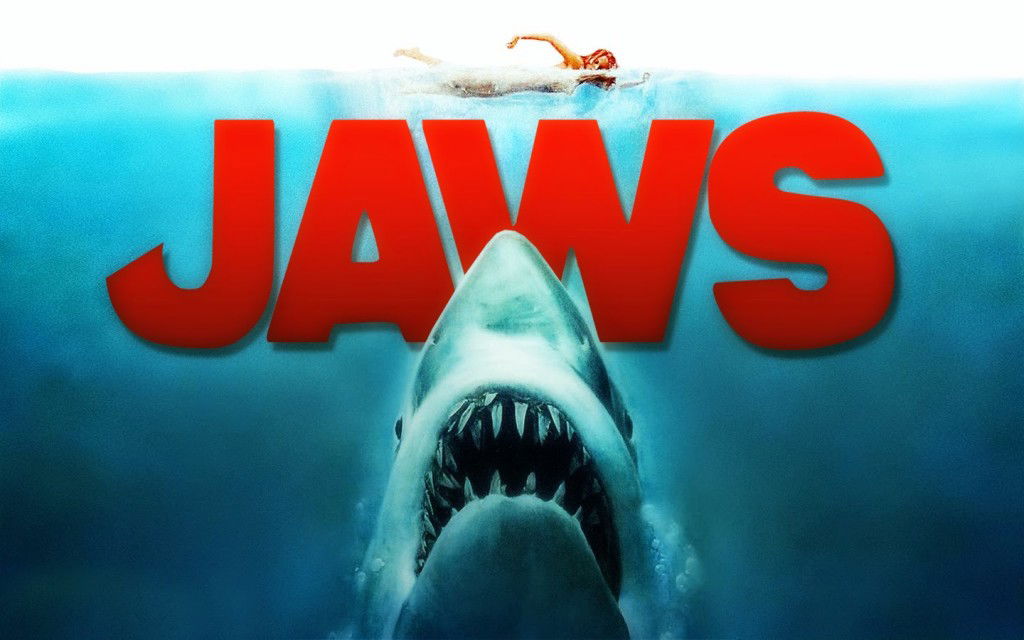 Based off the novel by Peter Benchley, the movie stars Roy Scheider, Robert Shaw and Richard Dreyfus.  John Williams left his indelible touch on the film with the signature theme music.  Although the film was plagued with schedule delays, budget increases, accidents etc, the end result is a terrifying film that won 3 Academy awards and still resonates with fans today, 40 years later.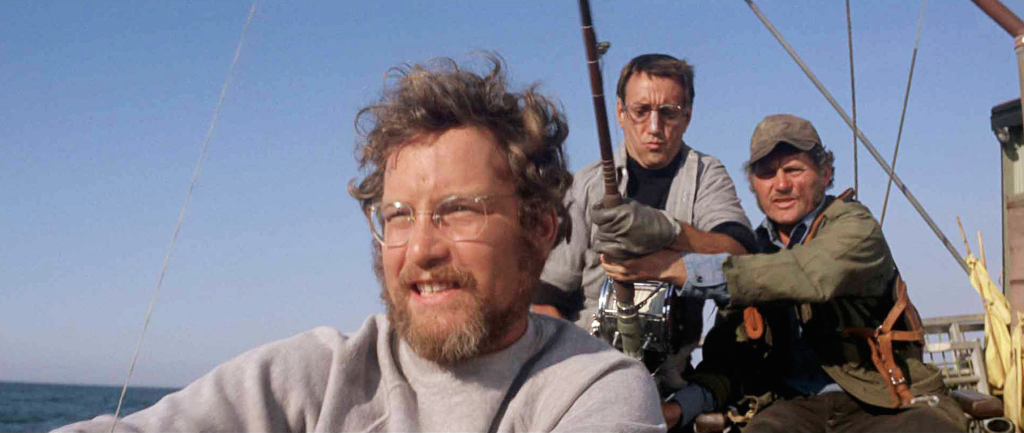 Here are some prints that pay homage to the film that terrified a generation… yours truly included!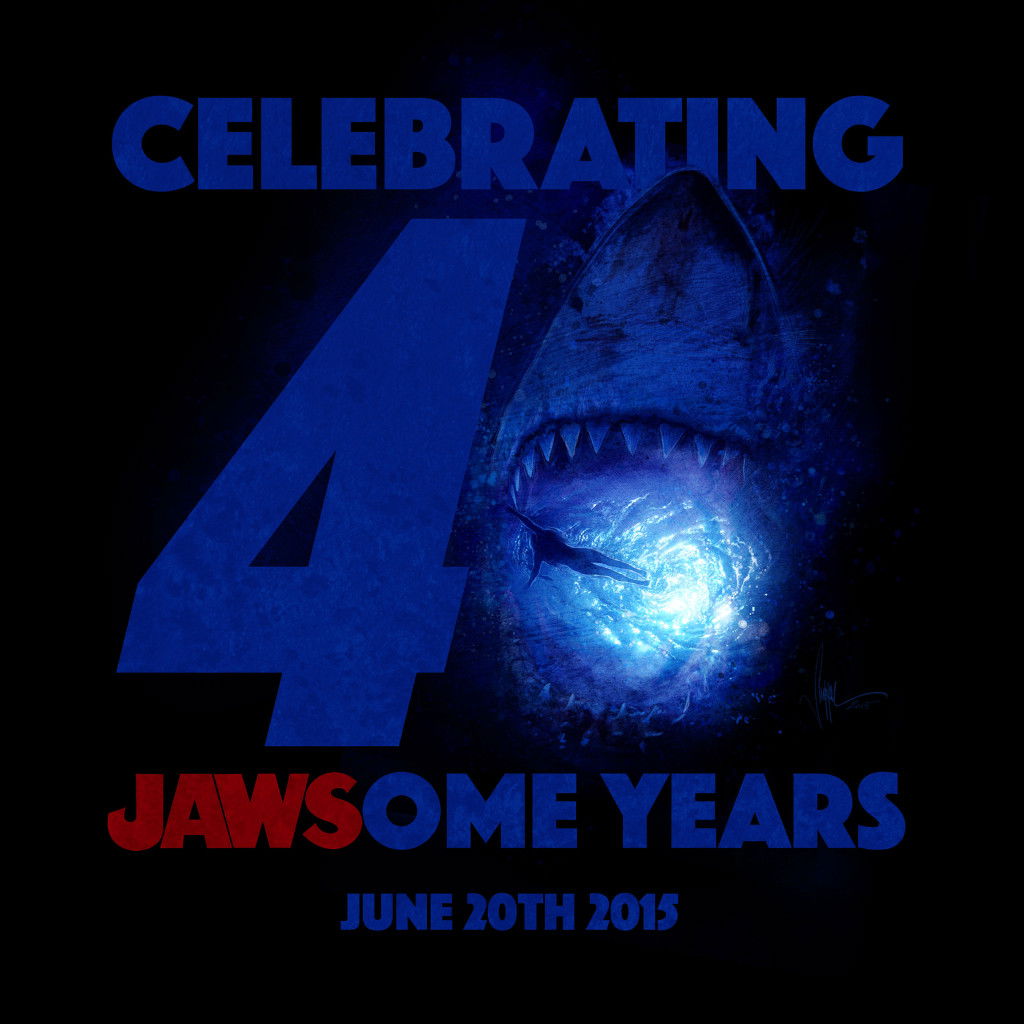 by Paul Shipper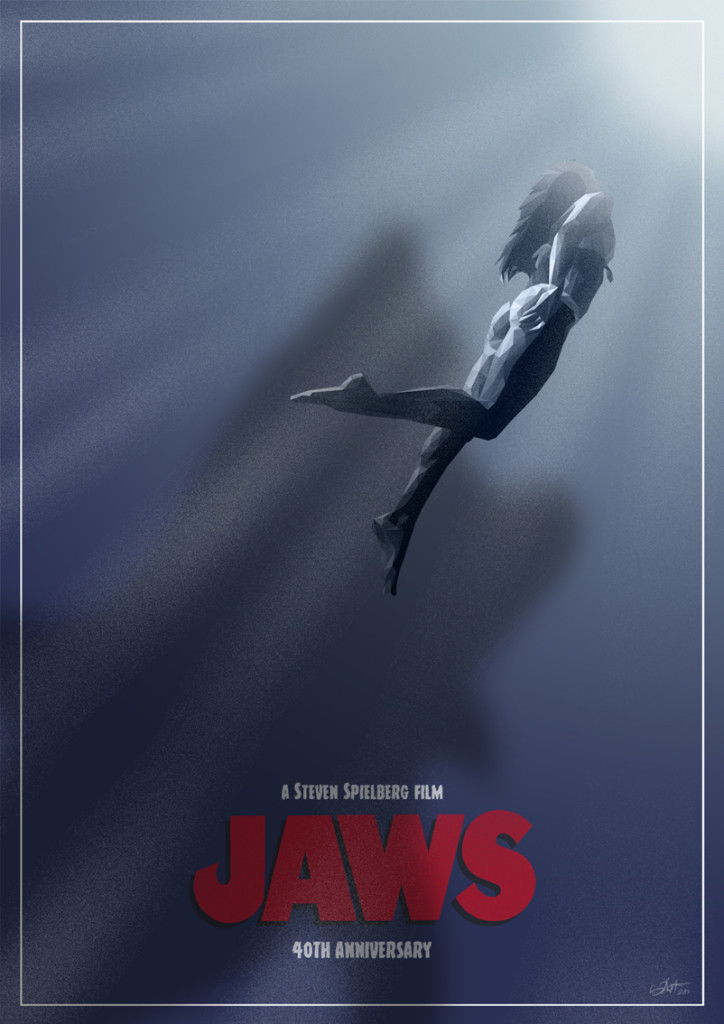 by Simon Delart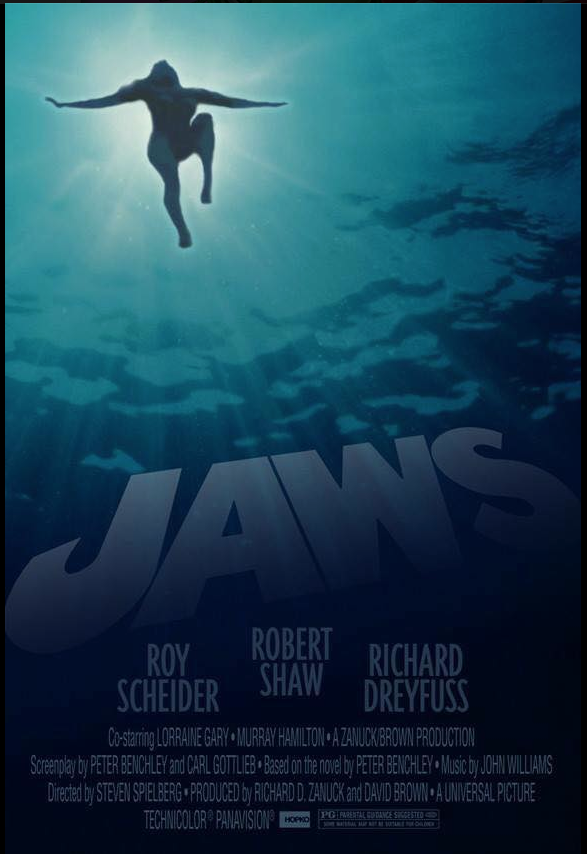 by Scott Hopko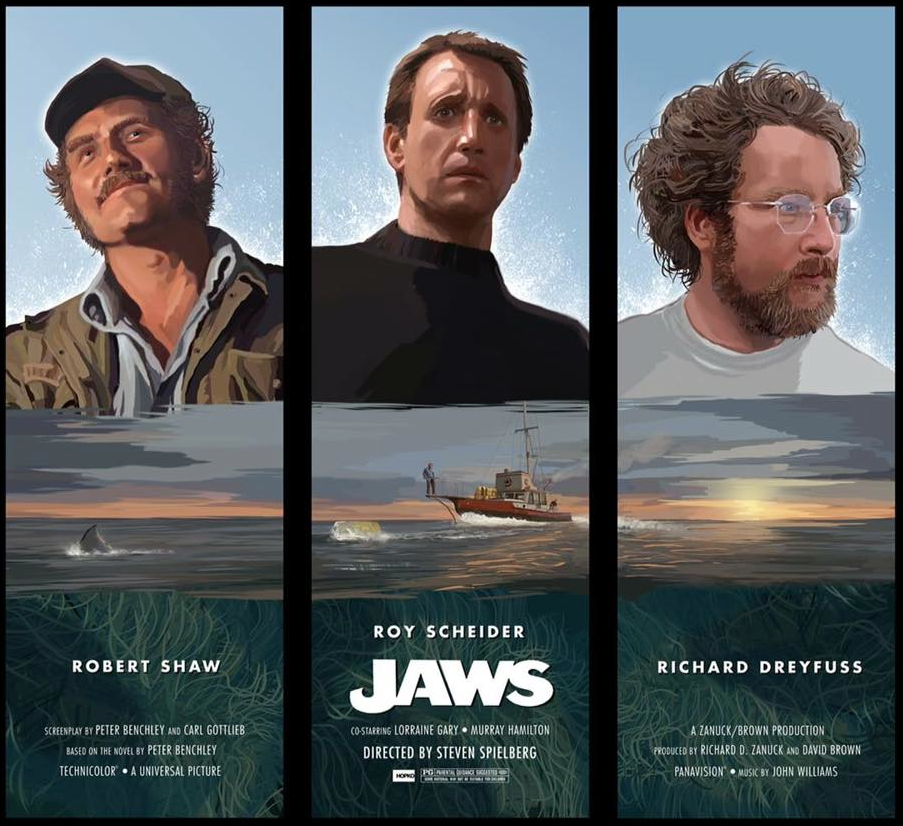 by Scott Hopko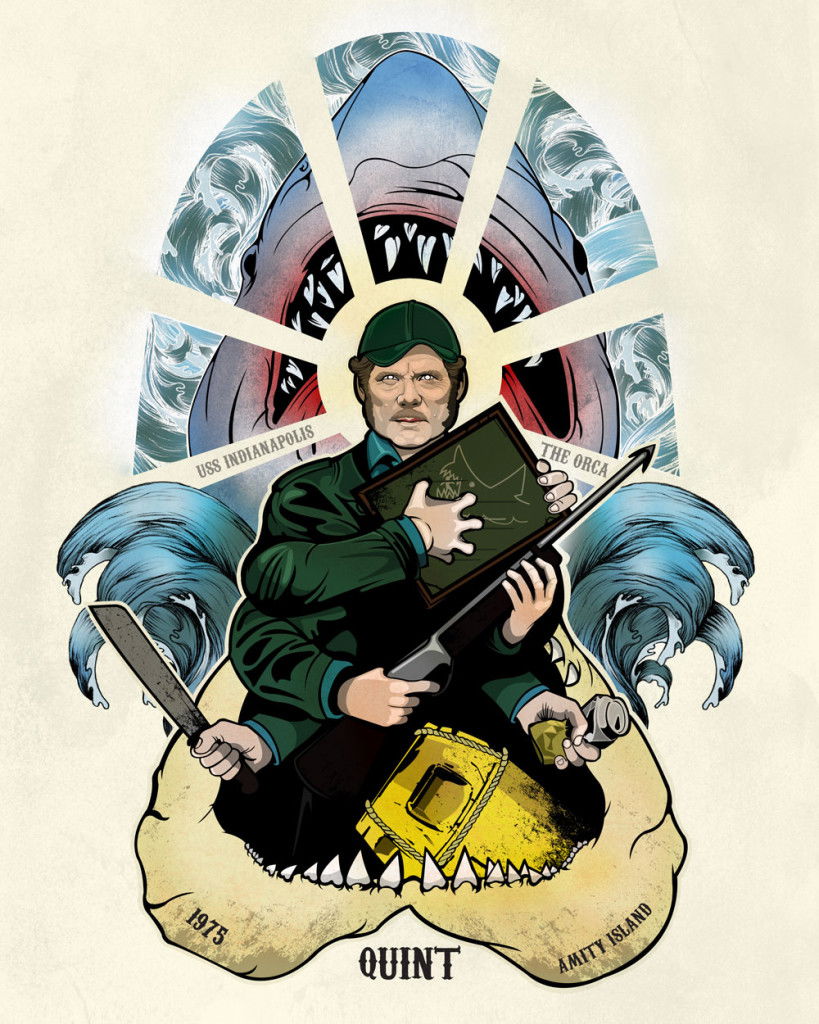 by Sam "Sho" Ho and Radcastle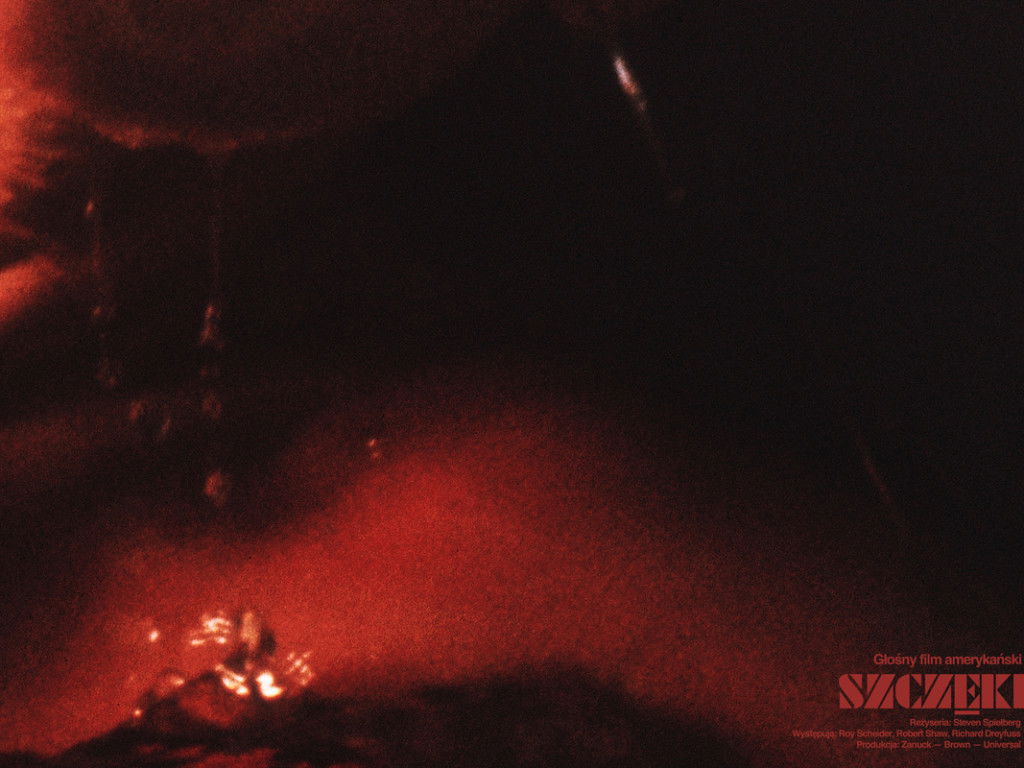 by Arden Avett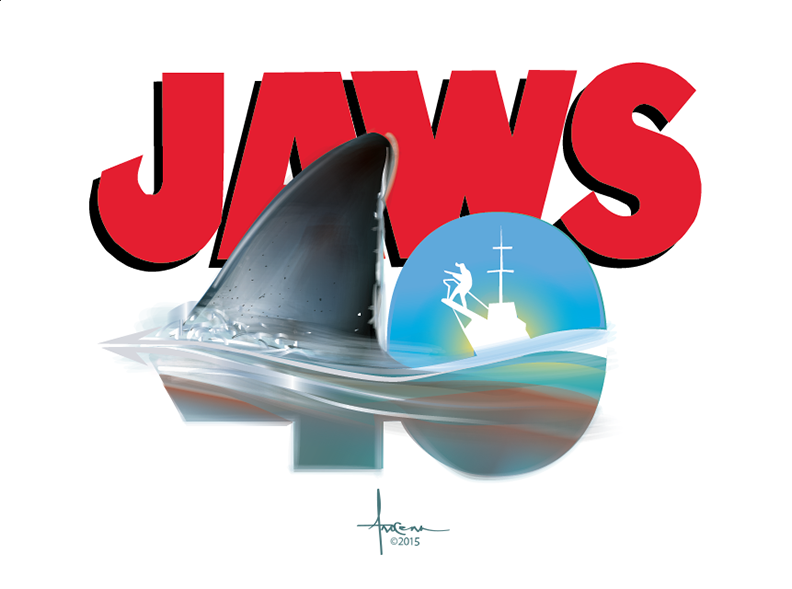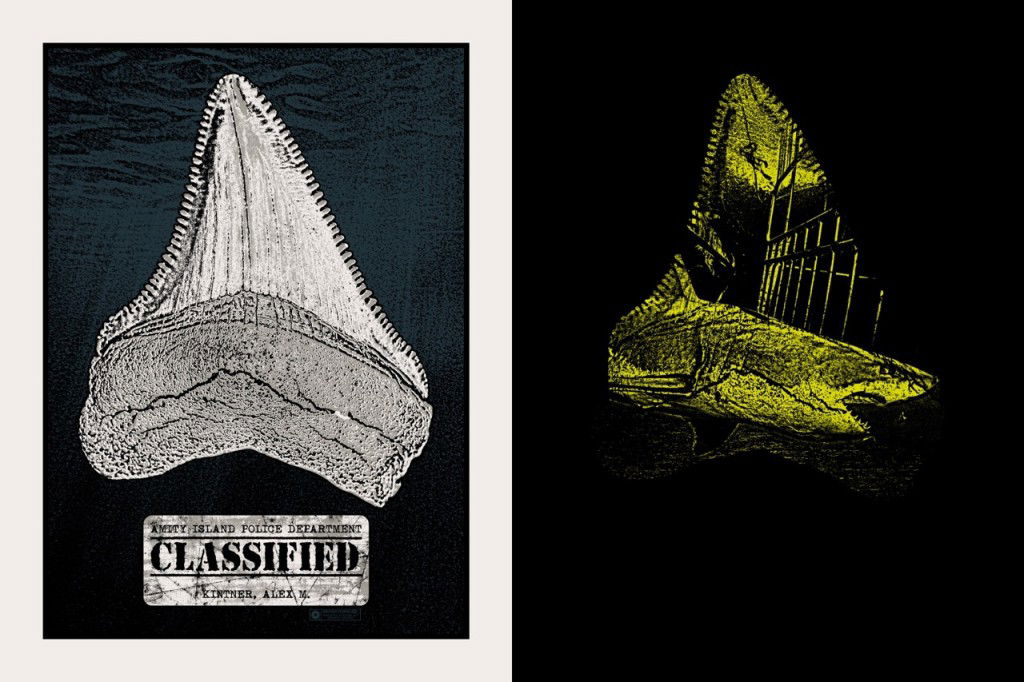 by Chris Garofalo (with glow in the dark layer)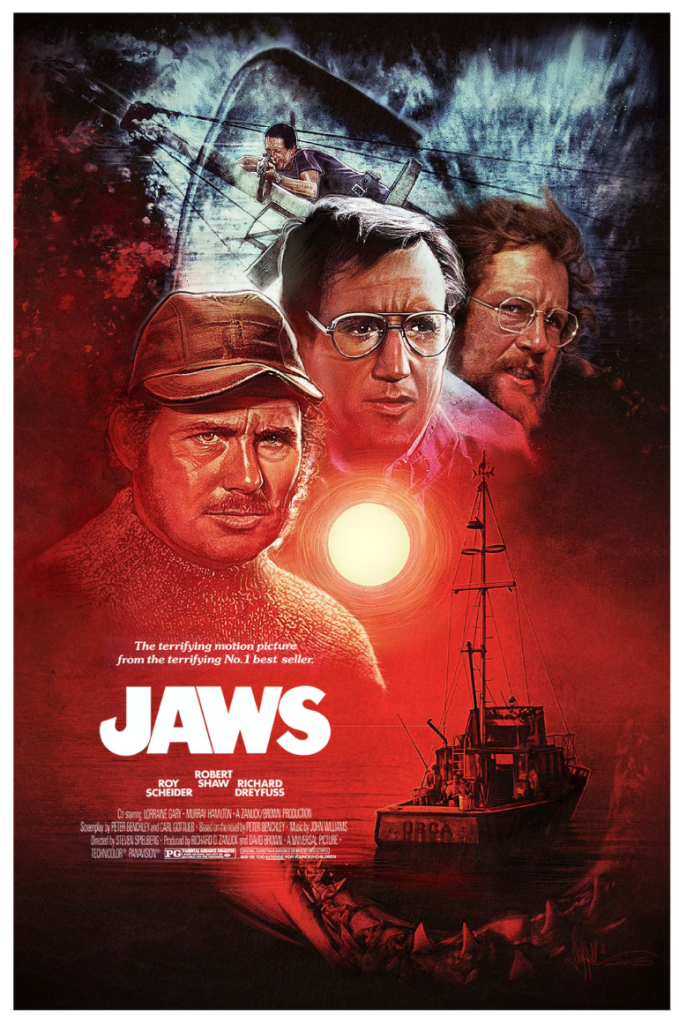 by Paul Shipper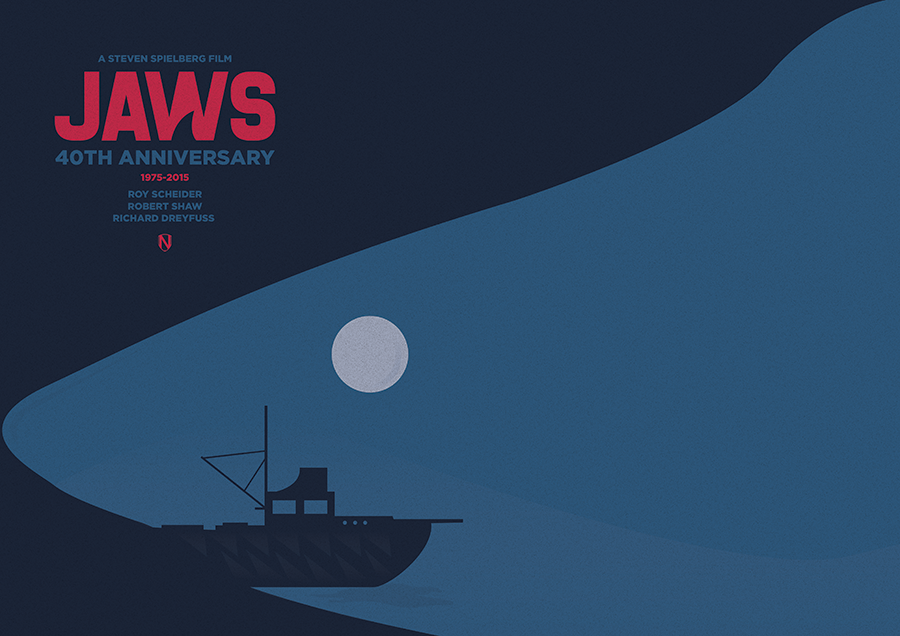 by Matt Needle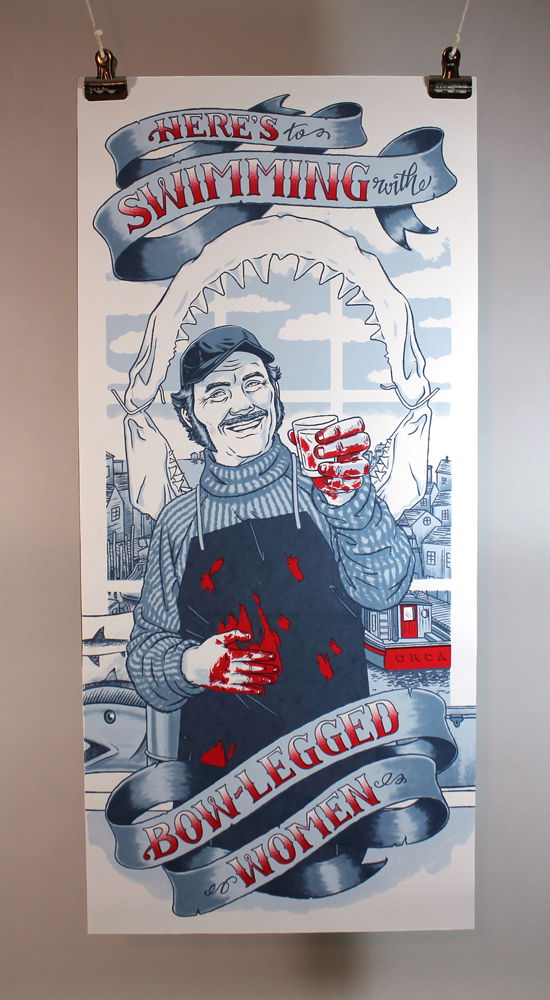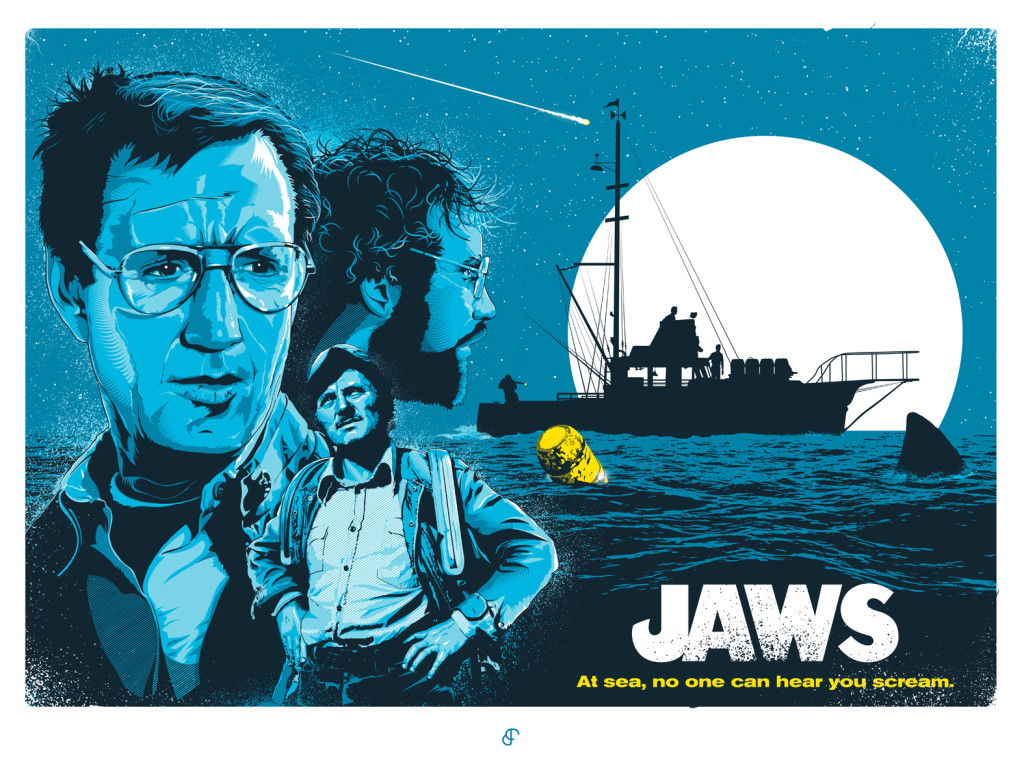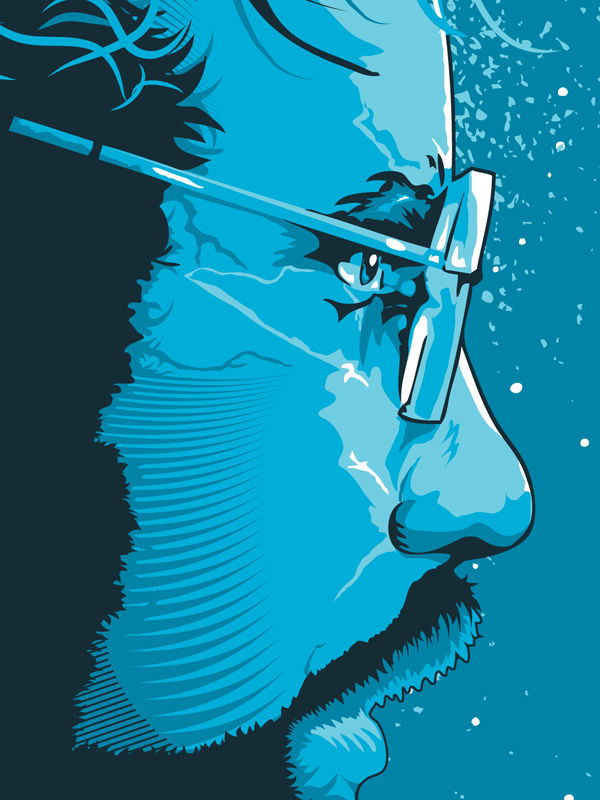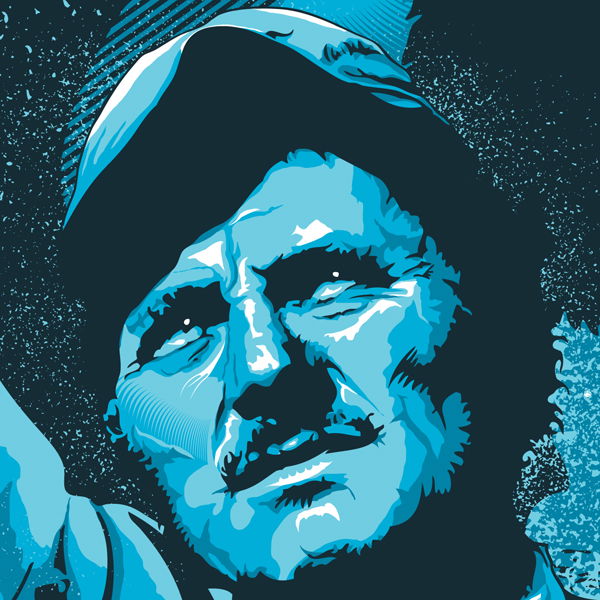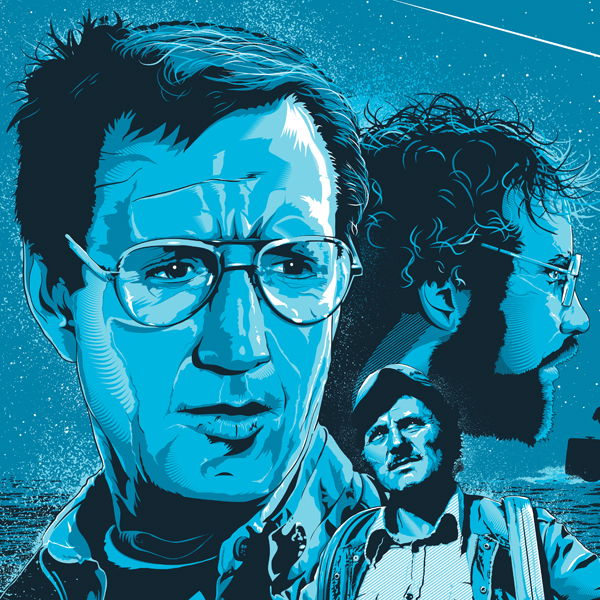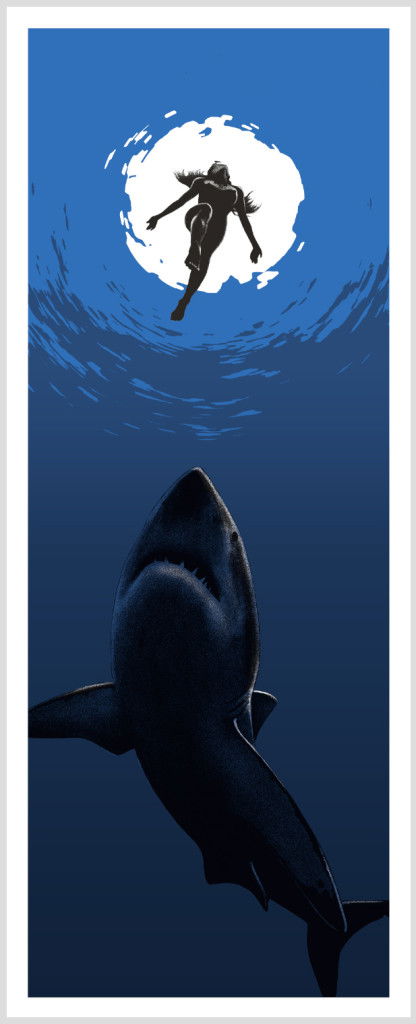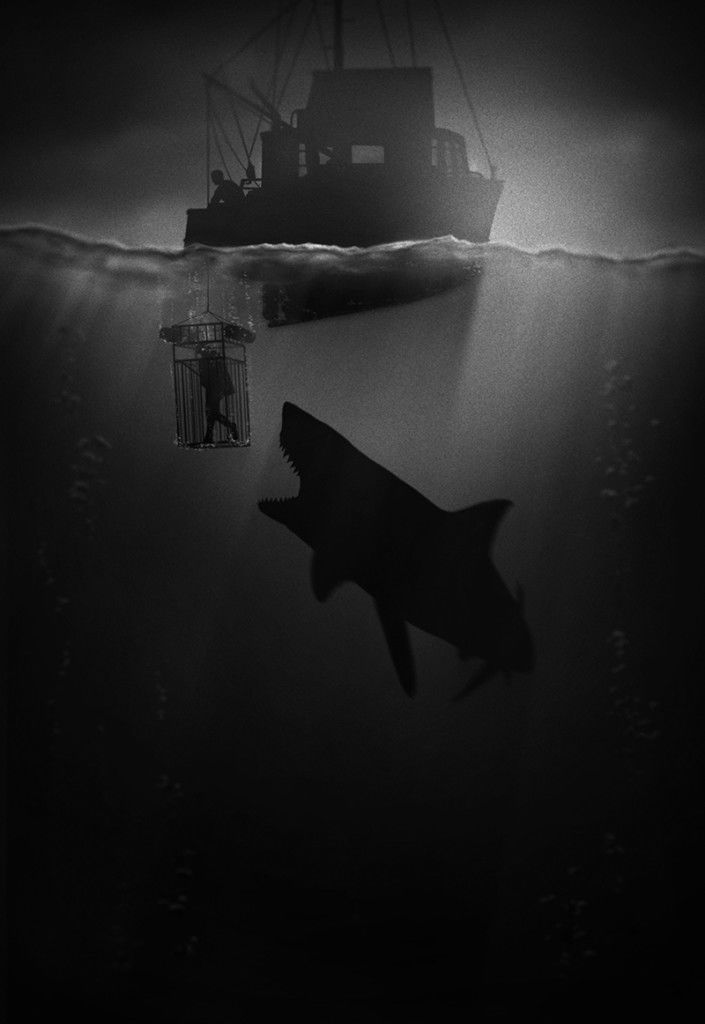 by Marko Manev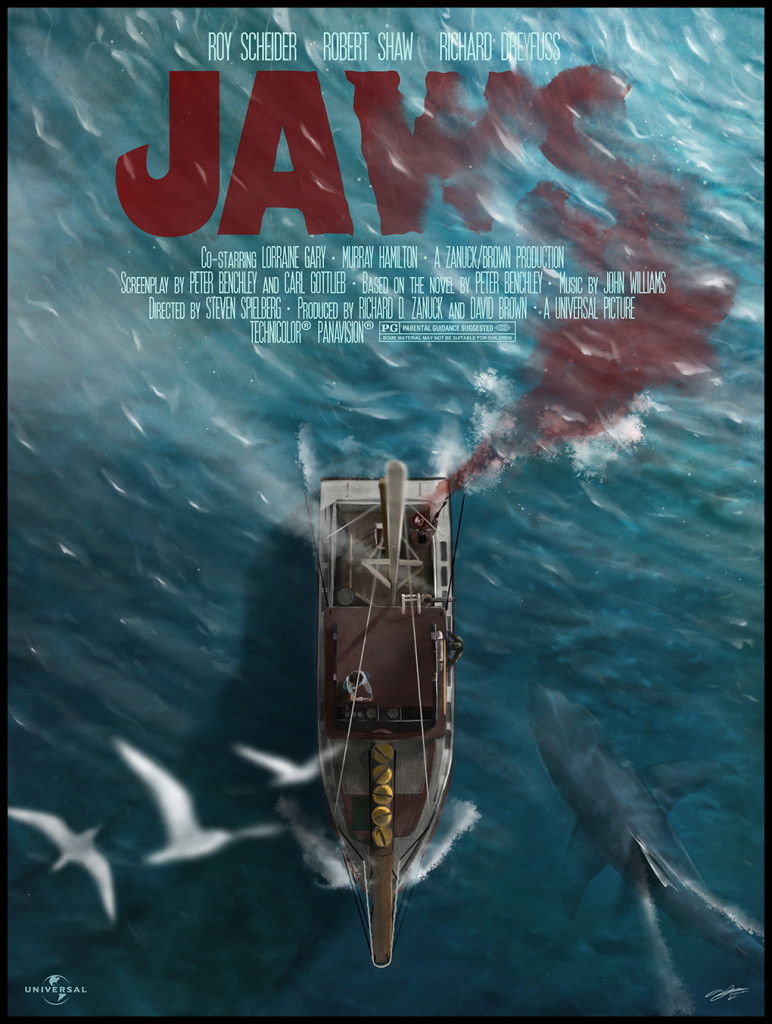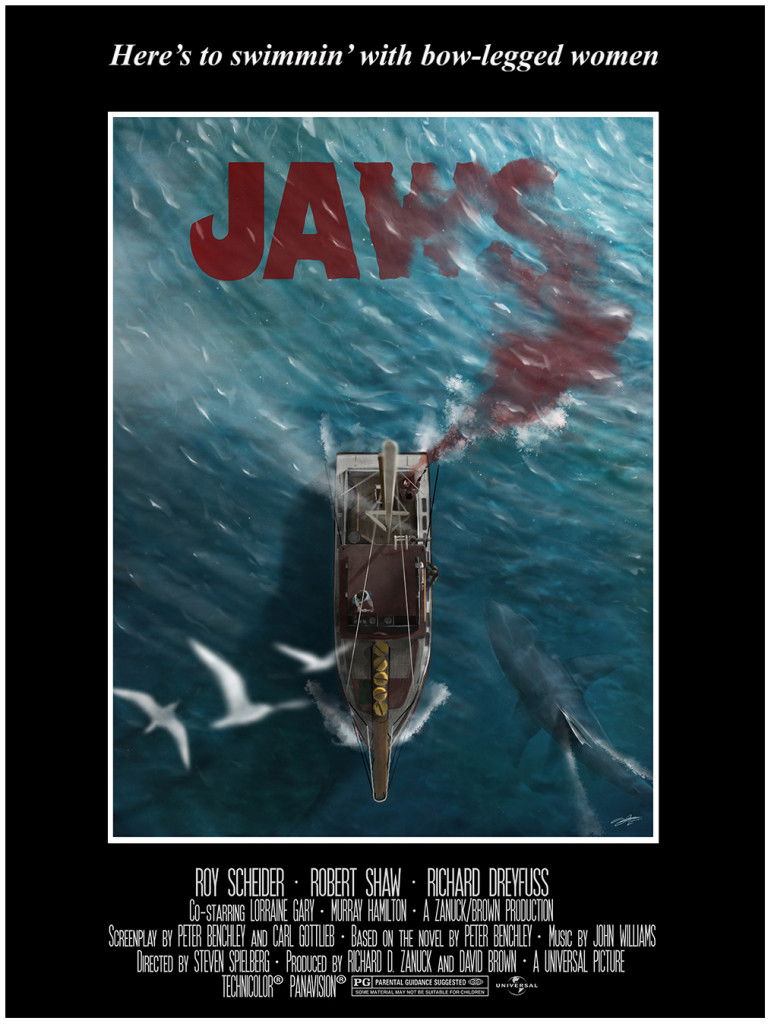 By Andy Fairhurst – variant that pays tribute to the original poster layout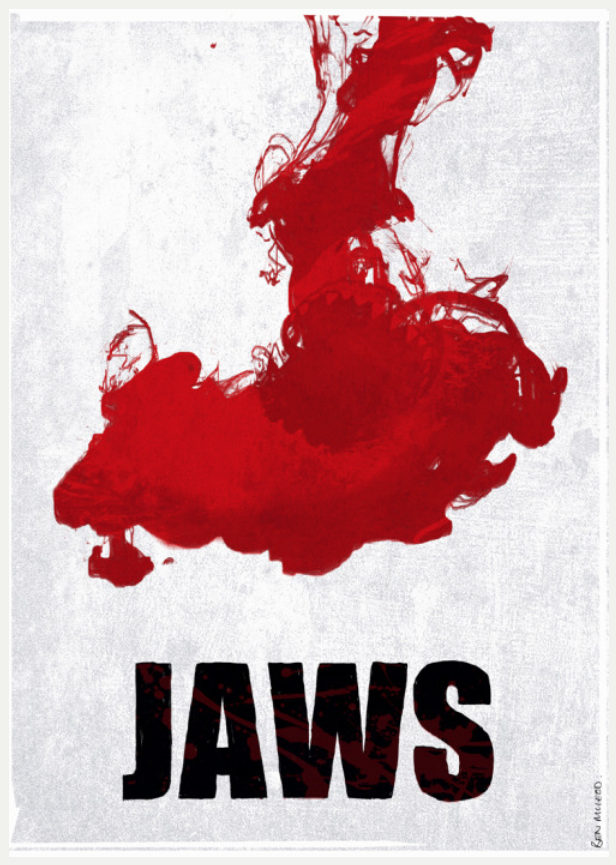 by Ben Mcleod