What was YOUR favorite film say…. 30 years ago?  Long time, hard to remember?  Well 1988 had some great films but one of our all-time favorites was "Beetlejuice" by Tim Burton.  The film paired Burton with musical genius Danny Elfman again for the second time and the end result is absolutely fantastic.  These prints pay homage to the film that still puts a smile on our face some 30 years later.

Directed by Tim Burton
Stars: Alec Baldwin, Geena Davis, Jeffrey Jones, Catherine O'Hare, Robert Goulet, Dick Cavett, Winona Ryder and Michael Keaton
Release Date: March 30, 1988
Run Time: 92 Minutes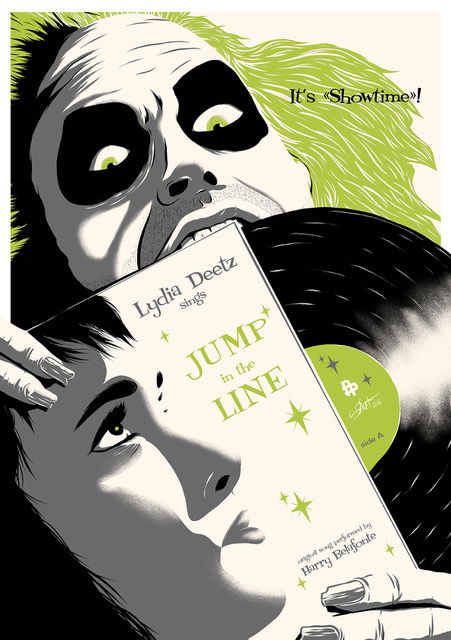 Image by Poster Posse Pro Simon Delart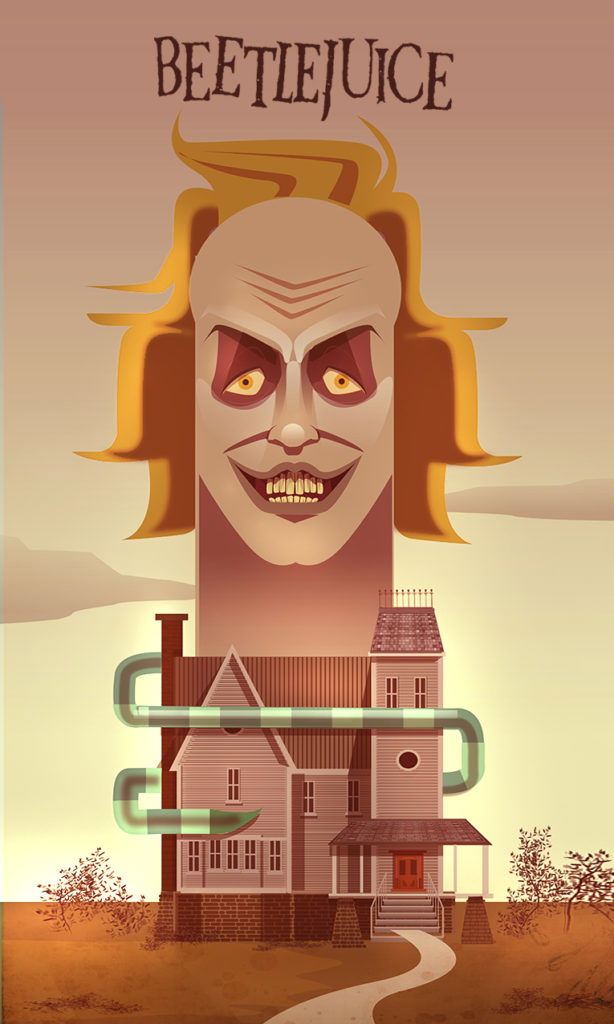 Image by guest artist Cristhian Hova
The film is titled "Beetlejuice" however, Michael Keaton aka Beetlejuice only appears in the film for 17 minutes out of the entire 92 minutes of running time.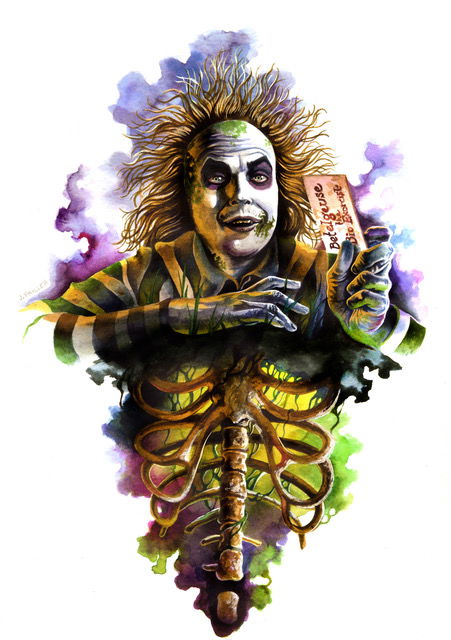 Image by Poster Posse Pro Jeremy Pailler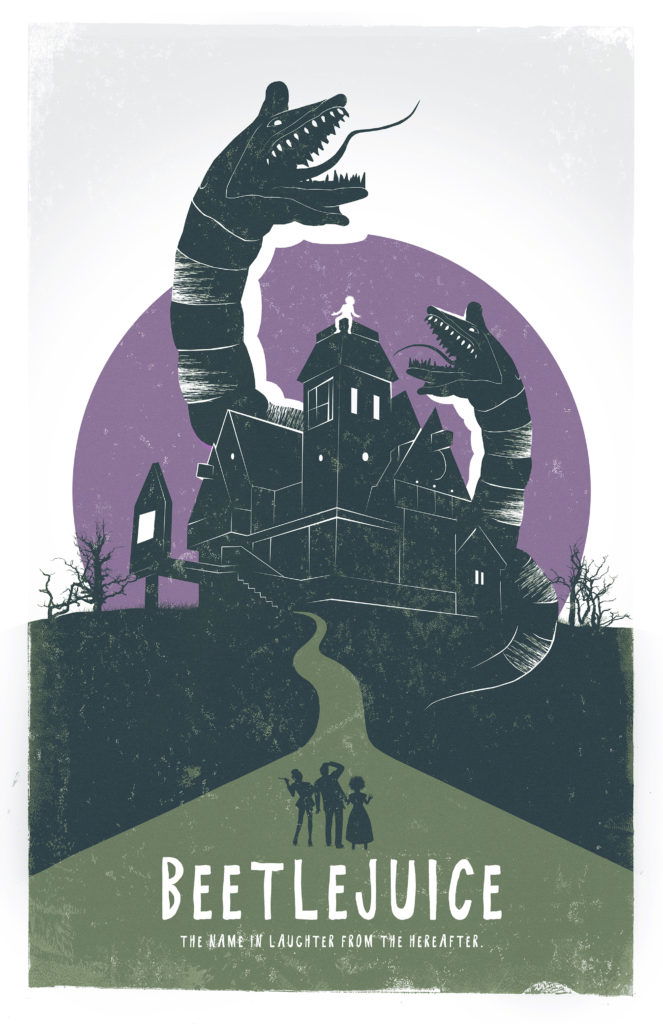 Image by guest artist SG Posters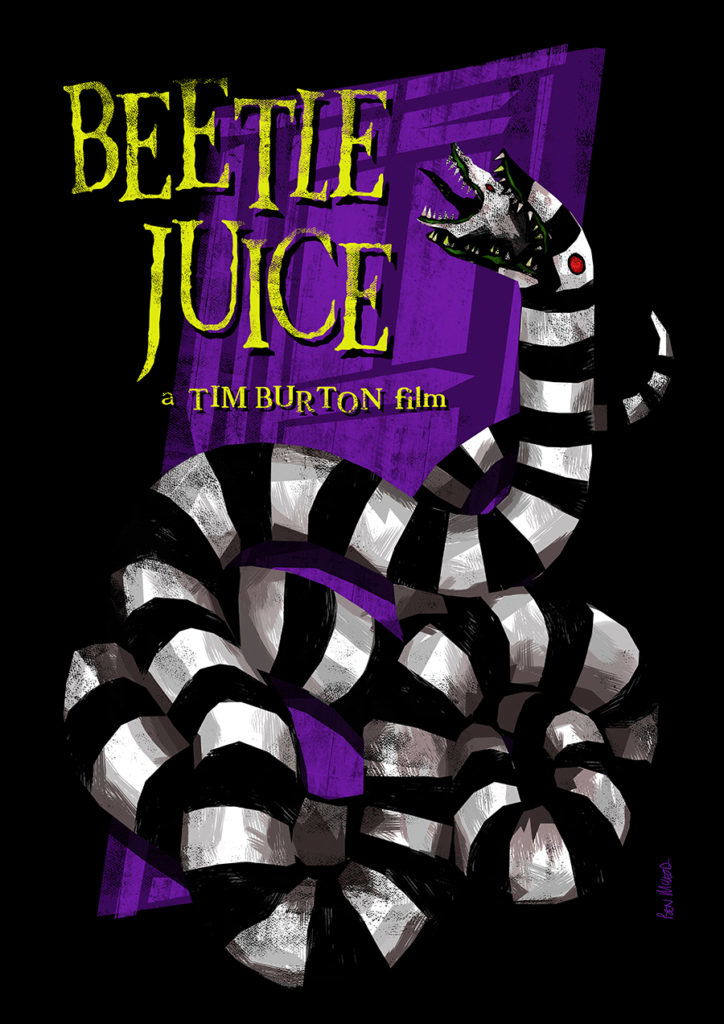 Image by Poster Posse Pro Ben Mcleod
When Beetlejuice came out it was a big hit and spawned an animated series that ran on ABC Saturday mornings.  It ran for four seasons producing over 100 episodes.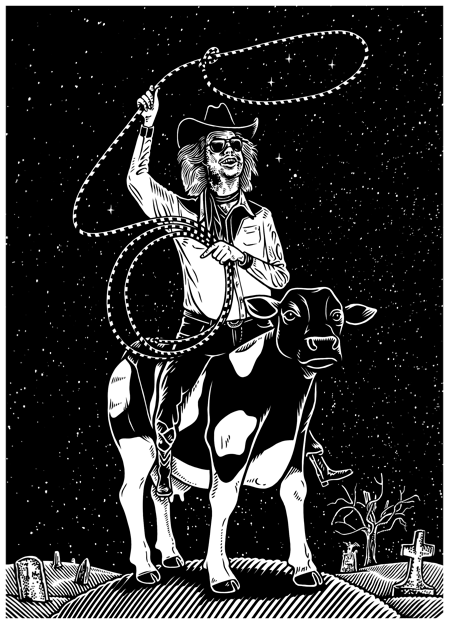 Image by guest artist Matthew Green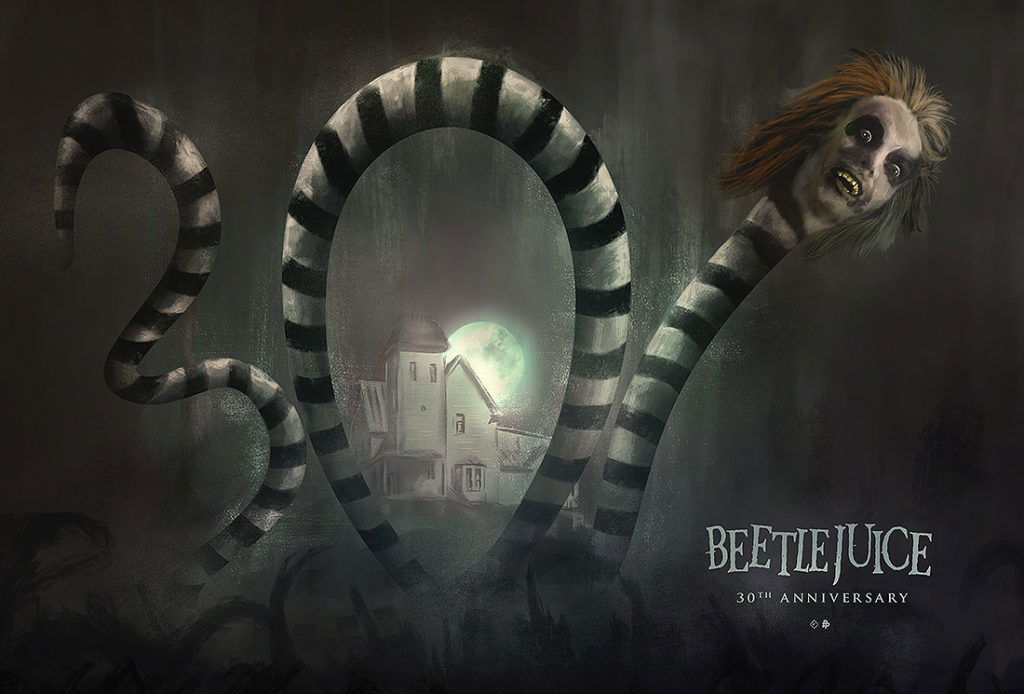 Image by Poster Posse Pro Rafal Rola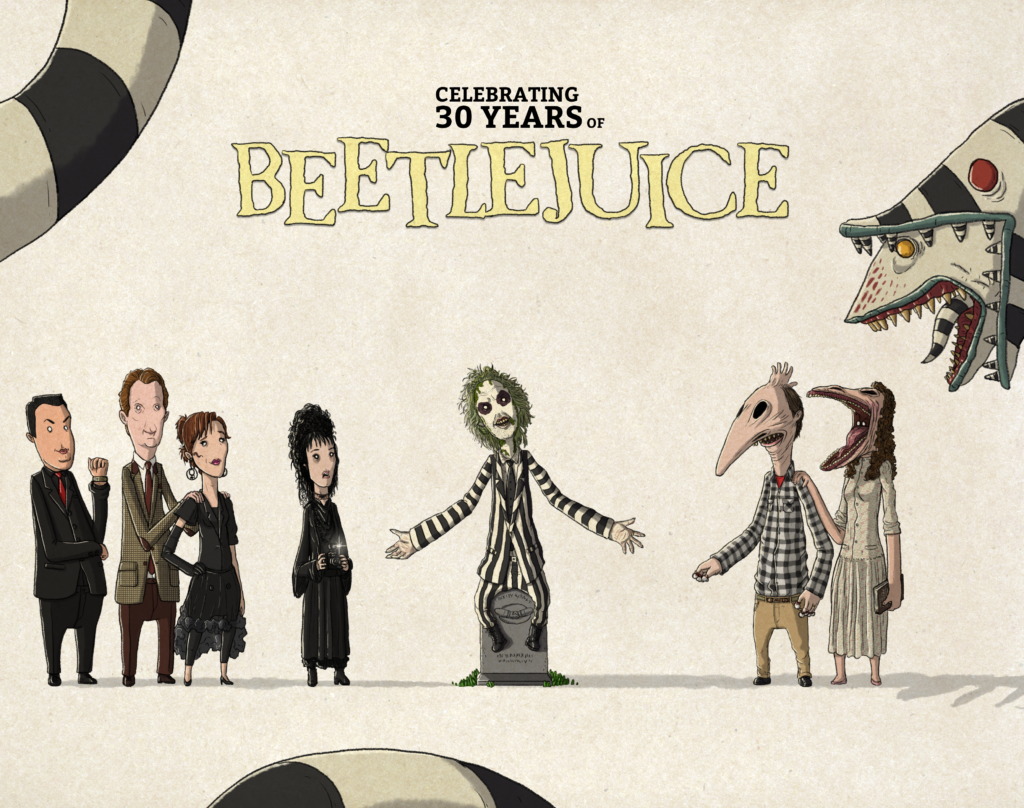 Image by guest artist Nishlesh Patil
Beetlejuice won the Academy Award for best Makeup and three Saturn Awards: Best horror film, best makeup, and best supporting actress for Sylvia Sidney.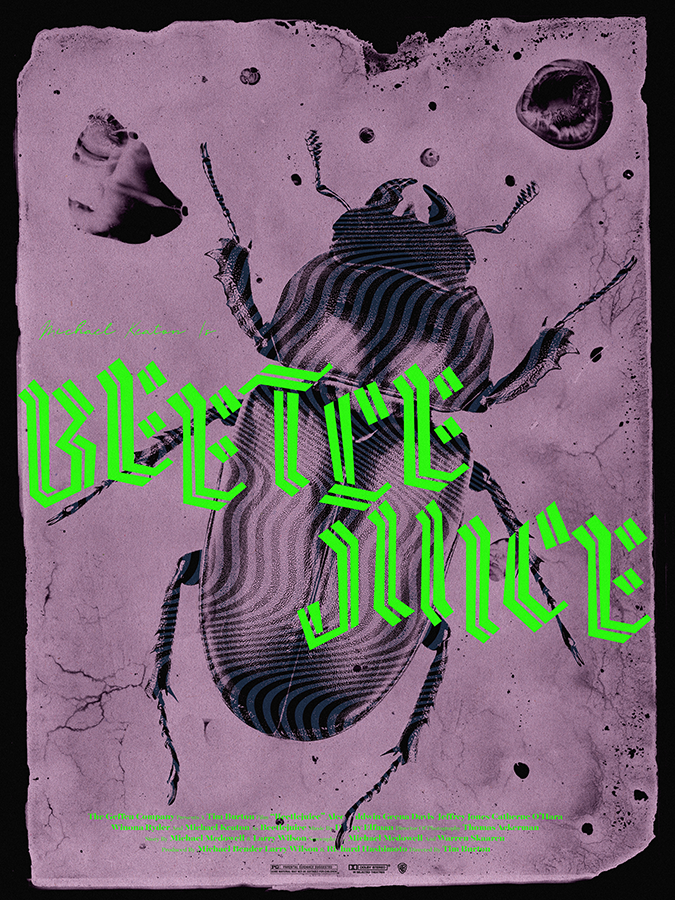 Image by Poster Posse Pro Matt Needle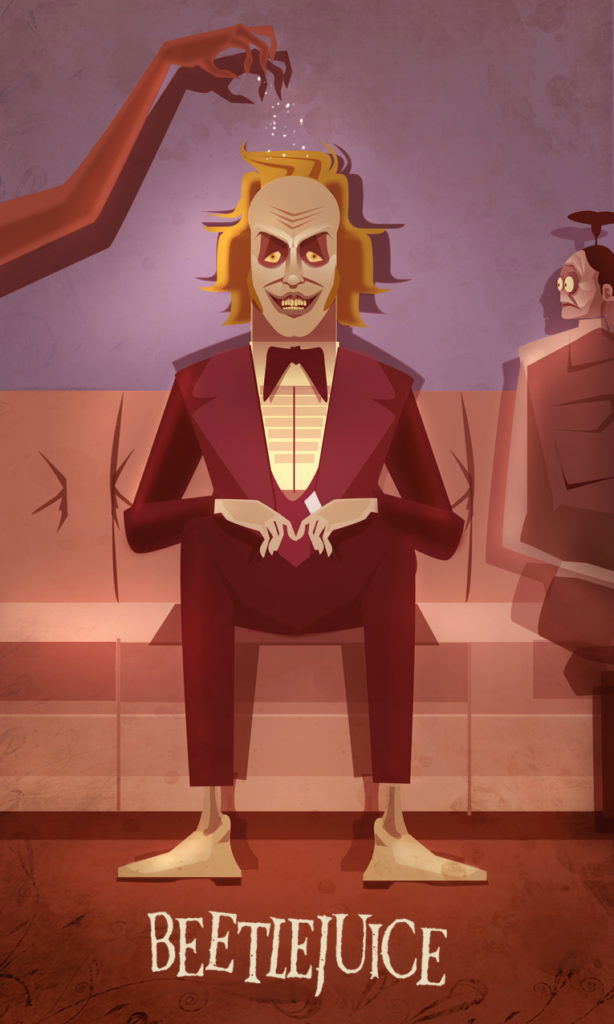 Image by guest artist Cristhian Hova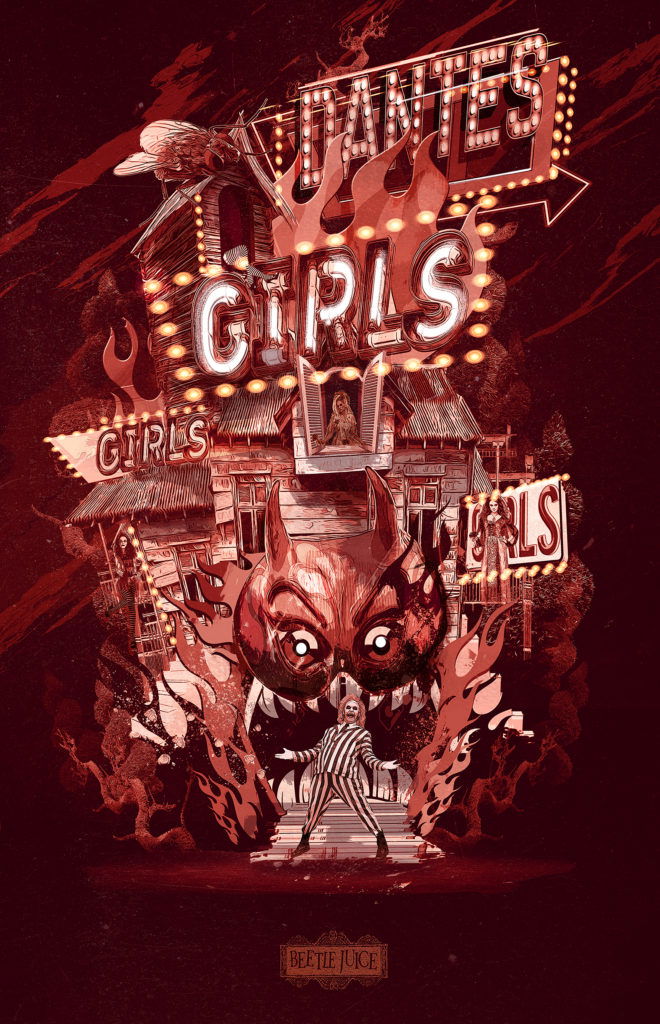 Image by Poster Posse Pro Chris Malbon