Phase 3 of The Dark Inker's vibrant fantasy series called "Keepers" has just gone live in our stores.  Called "Guardian" it's the perfect follow-up to "Curious Red" and "Awaken."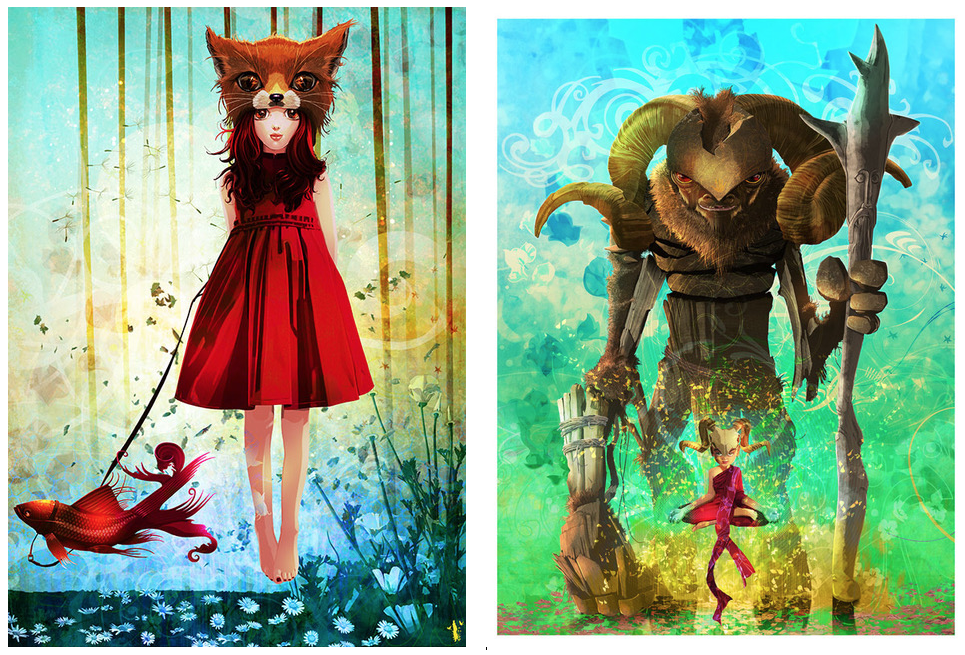 He has wandered these woods for three millennium as protector, at one with the pulse of the forest.  A friend to all the creatures and plant life,  a foe to anything that would bring chaos or harm to this enchanted place.  He roams in silence, listening to the "Pakra-Chu" or the 'whispers' of the woods.  Only he can hear them and they tell him things.  What use to be a chorus of joy has become more of a murmur.  It's almost indiscernible but he can sense a great fear.  It's not just the animals either, even the plants seem to be on edge.  No matter how hard he tries, he can't seem to get any answers so he does as he's always done.  Drifting through the woods he listens and he waits for what is to come.
"Guardian" by The Dark Inker
Phase 3 of the "Keepers" Series
Beautiful, 18″ x 24″ Fine Art Giclée print on heavy weight archival matte finish paper. 
Limited Edition:  25pcs
Price:  $29.99 (shipping additional)
Ships with a Certificate of Authenticity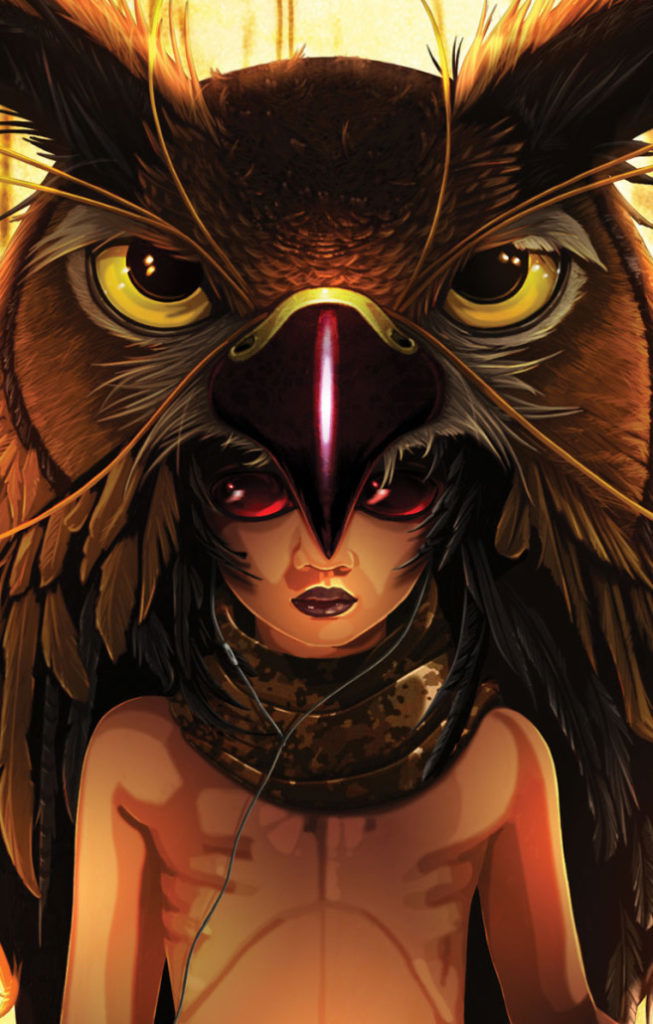 (close up)
If tee shirts are your thing, we have you covered there as well.  CLICK HERE to head over to our Tee Public site and you can order this image in a variety of different ways, tee shirt, hoodie, kids tee, even a onesie for your favorite newborn.