On December 12th, Gallery 1988 opened their doors to one of their most popular reoccurring shows, "Crazy 4 Cult."  This was the 8th show in the series and as with the shows of yesteryear, it was packed with a ton of highly desirable art from some of today's top artists.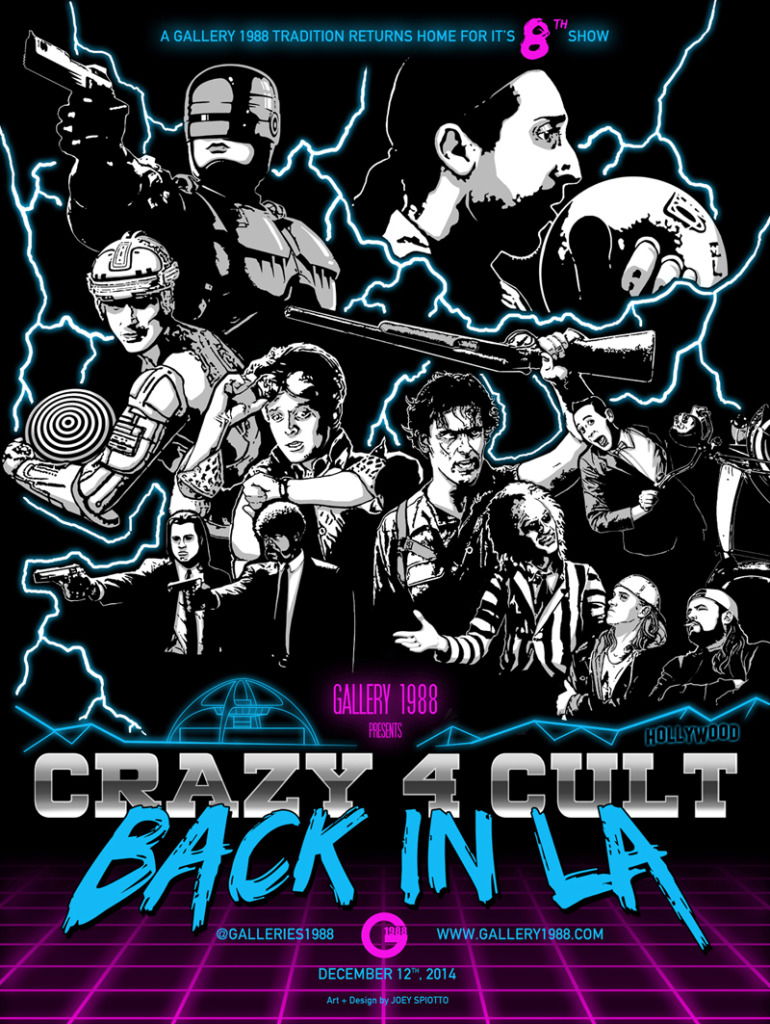 The show will be in the gallery until December 28th and we strongly suggest you stop by and check out work from the gifted and sometimes warped minds of artists: Joey Spiotto, 100% Soft, Aaron Jasinski, Anthony Petrie, Blain Hefner, Brad Hill, Chris Brake, Cuyler Smith, Dave Perillo, Eric Tan, Ian Glaubinger, Jason Liwag, Joshua Budich, N.C. Winters, Nan Lawson, Nicole Gustafsson, and Rhys Cooper to name a few.
There were also some great offerings from a few members of the Poster Posse.  Here is a look at those along with direct links to get them.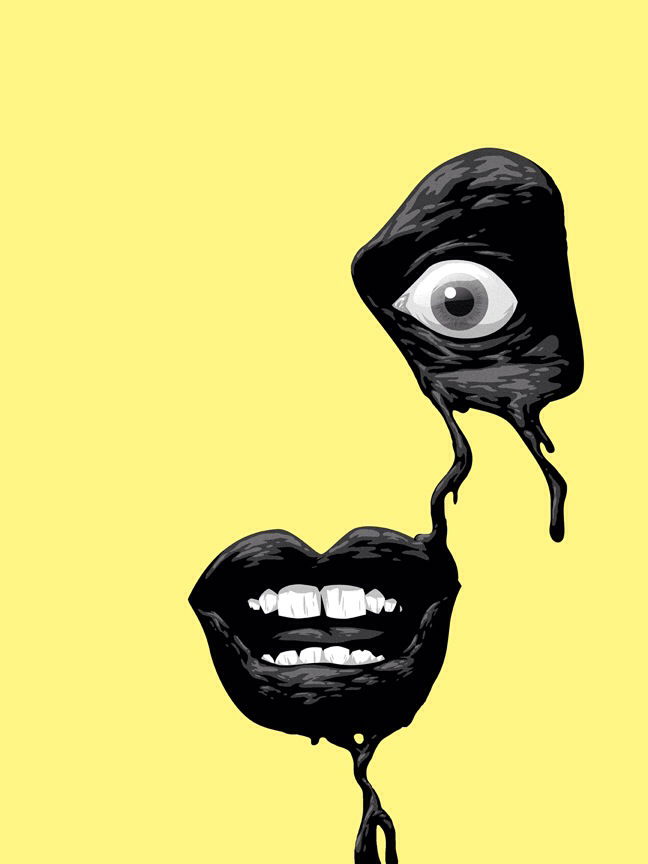 "Fury" by Florey
18″ X 24″
Screenprint
Numbered Edition Of 30
$30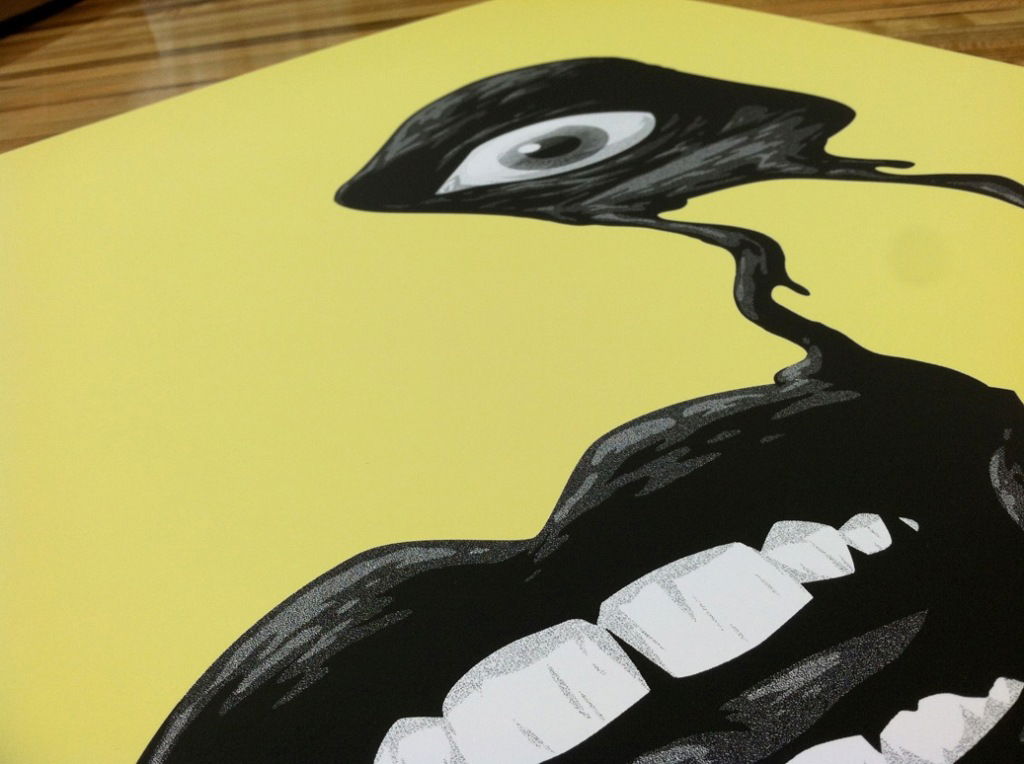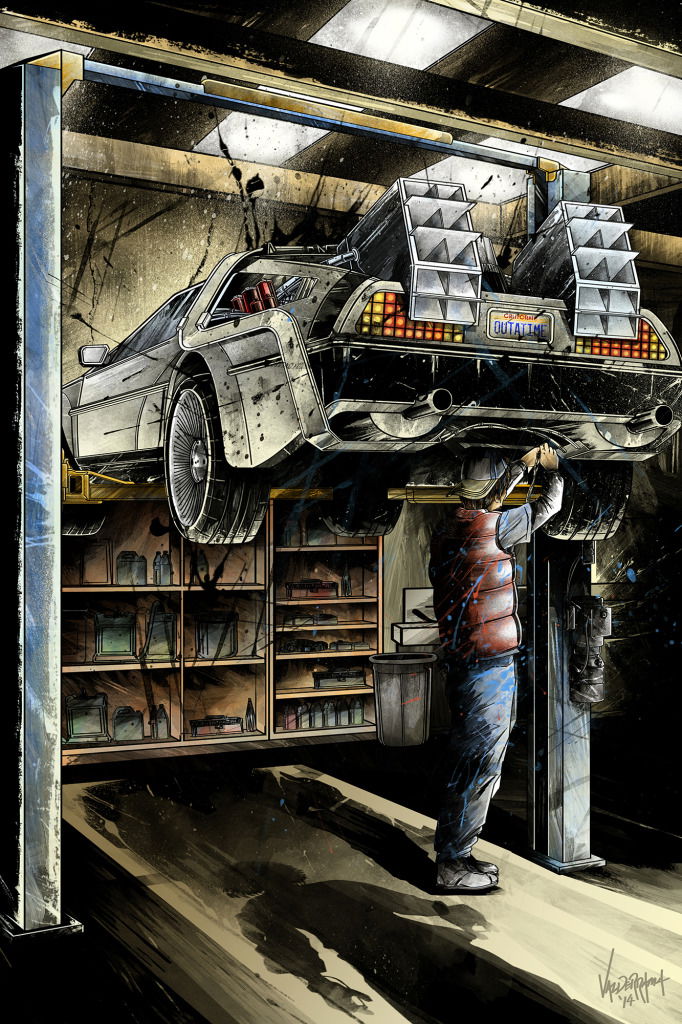 "Maintenance" by J.P. Valderrama
13″ X 19″
Giclee print
Signed and Numbered Edition of 50
$35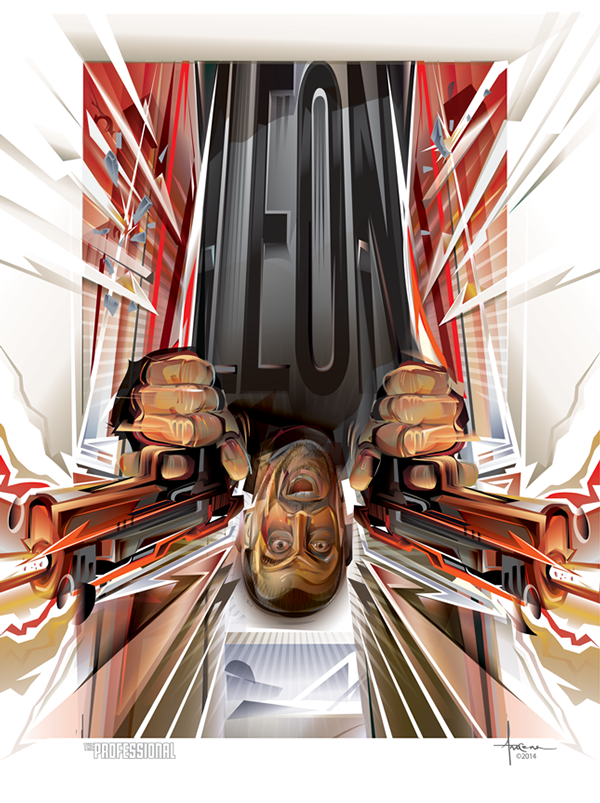 "Léon the Professional" by Orlando Arocena
18″ X 24″
Giclee print
Signed and Numbered Edition of 20
$45
Here is what Orlando had to say about this project.  I've been anxious to do a Leon the Professional tribute for quite some time, and BOOM- I get invited to be in this show! and on the list ….that's right!!!!! AWESOME!!!!!!
So being a fan , I decided to pick my personal favorite scene from the Luc Besson epic staring Gary Oldman, Natalie Portman, and the hit man himself…Jean Reno.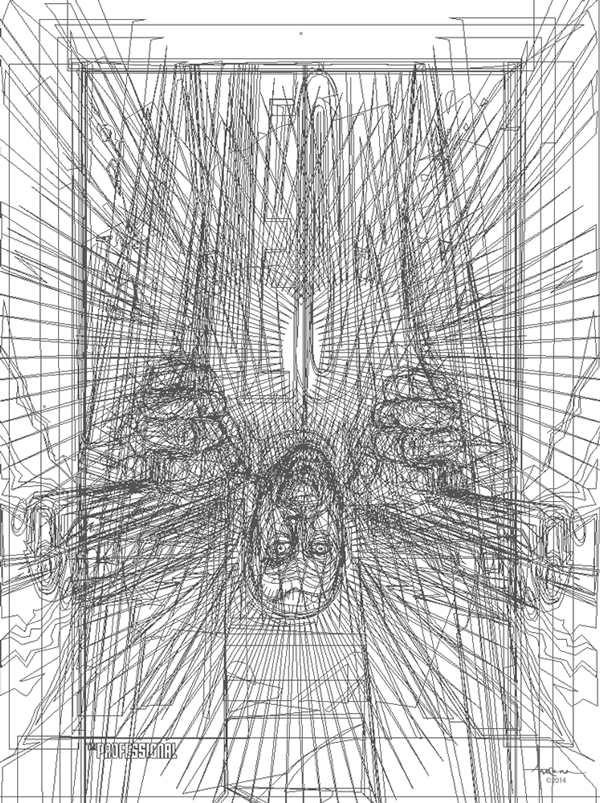 W.I.P. by Orlando Arocena