Premiering tonight on NBC Television is the triumphant return of one of the darkest series on television, "Hannibal."  French artist Simon Delart, like many of you, is a huge fan and has done a new print to pay homage to the series.
The dark and haunting series "Hannibal" returns for a third season, revealing the fates of characters hanging in the balance, and the continuing psychological cat-and-mouse games they face.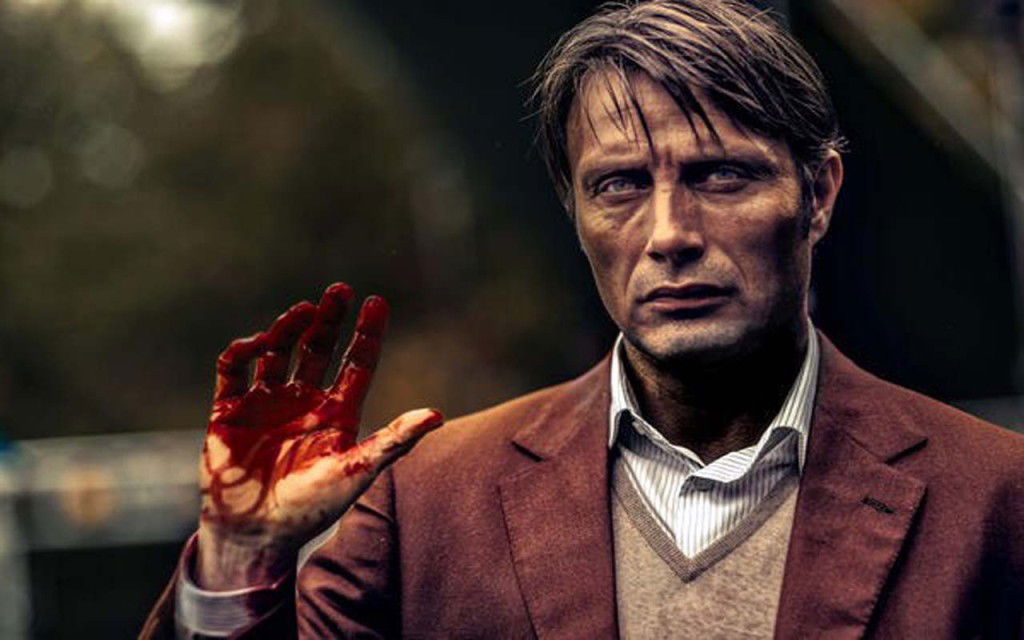 After the shocking events of the Season 2 finale, Hannibal (Mads Mikkelsen) is on the run in Europe – accompanied by his psychiatrist Bedelia Du Maurier (Gillian Anderson) – sporting a new identity, but servicing the same insatiable appetite. As the lives of Will (Hugh Dancy), Jack (Laurence Fishburne) and Alana (Caroline Dhavernas) converge toward Hannibal again, each with their own motivations to catch him once and for all, their deadly dance turns in startling and unexpected ways.
In the second half of the season, Jack implores Will to help him catch a new threat, a serial killer preying on families, known in the press as the Tooth Fairy, but self-proclaimed as The Great Red Dragon. The hunt may force Will to turn to an unwelcome source of insight – his old adversary, Hannibal.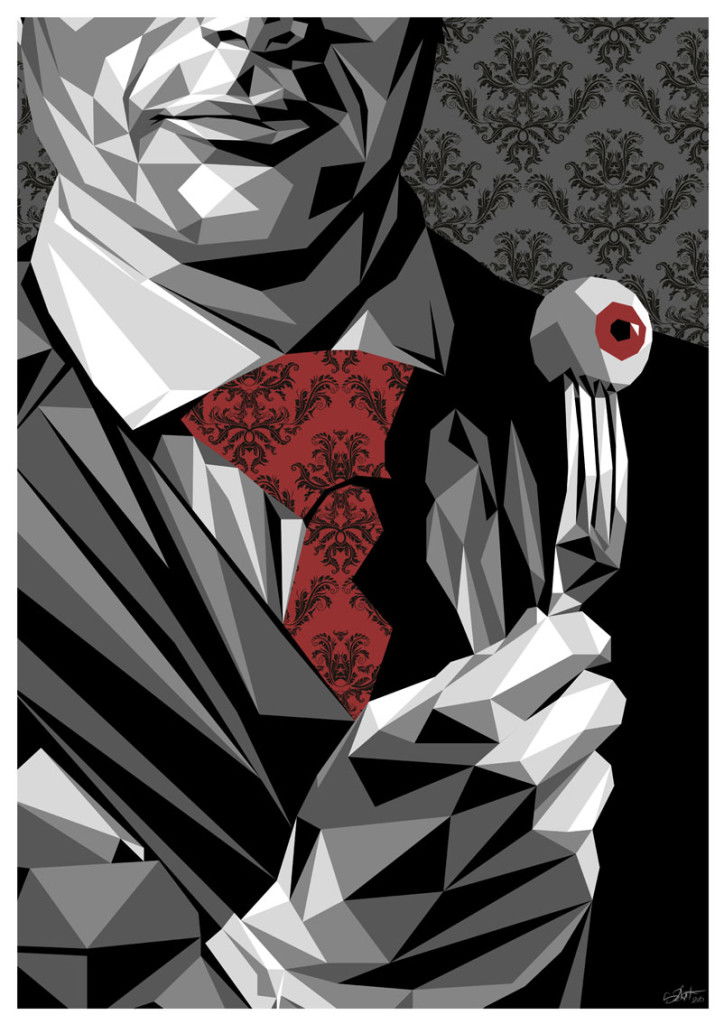 Here is what Simon had to say about the series/ prints.
I wanted to pay a tribute to Hannibal, because it is one of the most beautiful show on tv. Everything is gorgeous, the dishes are amazing, even death is stunning (it's kinda weird…).  Mads Mikkelsen is a good Hannibal, scary but classy. And I can't wait to discover this third season!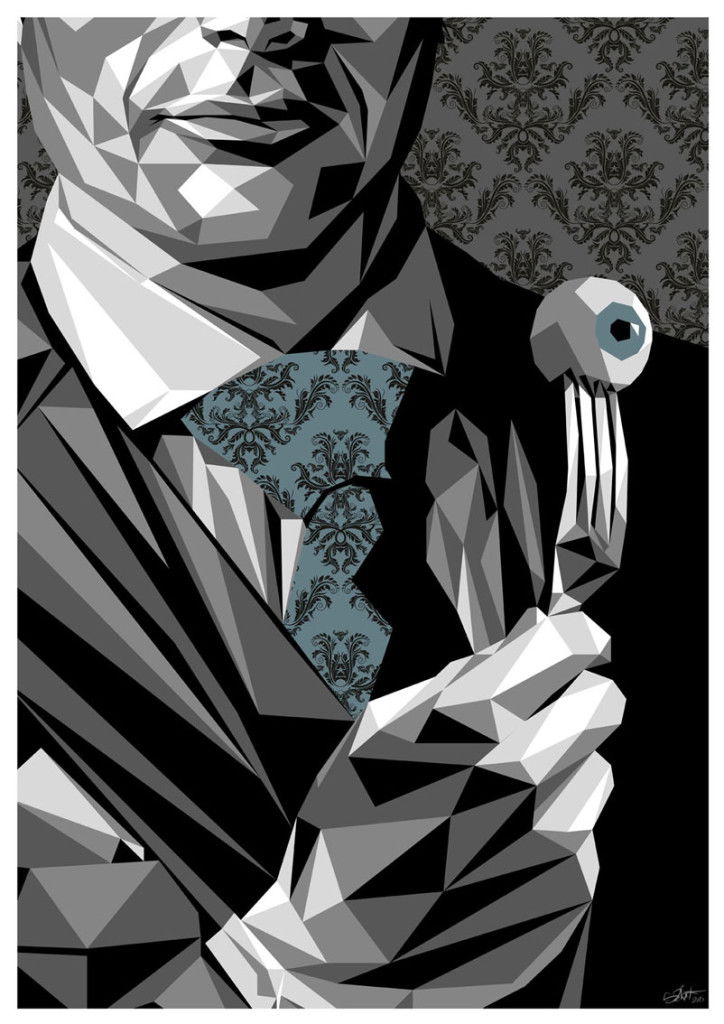 Tune in tonight to see what happens on the session premier of "Hannibal" and be sure to follow Simon on TWITTER and check out the rest of his sensational portfolio on his OFFICIAL WEBSITE and BEHANCE pages.