Canadian artist Marie Bergeron was asked by a local, hometown band, Fightface, to do the cover for their next release.  Just what is FIGHTFACE you ask? Well here is how they describe themselves over on their FACEBOOK PAGE.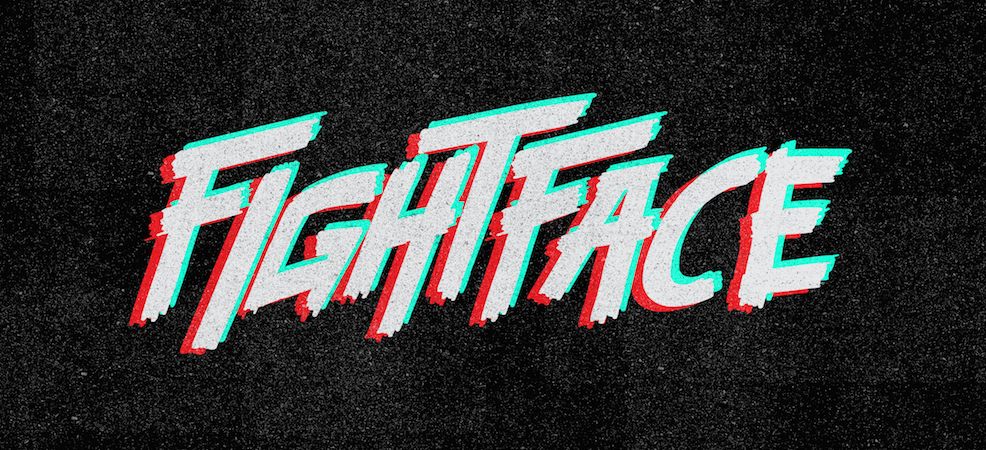 "Using raging loudness and violent bubblegum pop as tools, FIGHTFACE is the sound of an unstoppable force colliding with an immovable object in the midst of a joyful apocalypse."  This five person group categorizes their music as, and we quote, "Monster-themed, doo-wop inspired murder punk."
Marie gave us a heads up on this project and included some fantastic drafts and W.I.P.s to show us a bit of her process.  Here is what she had to say.
So basically, the band was looking for a new cover for their new release album which was coming out soon. They were looking for something more "apocalypse", end of the world kinda cover. At first they were sharing with me some thoughts about zombies and all. So when I started those drafts I went in a completely different way. Trying to show that it can be more than zombies or aliens. I created a few drafts on "brainwash" like the news or TV getting our mind and stuff…And did also a few on invasion and zombies. I had about 20 drafts for the cover. (here are a few)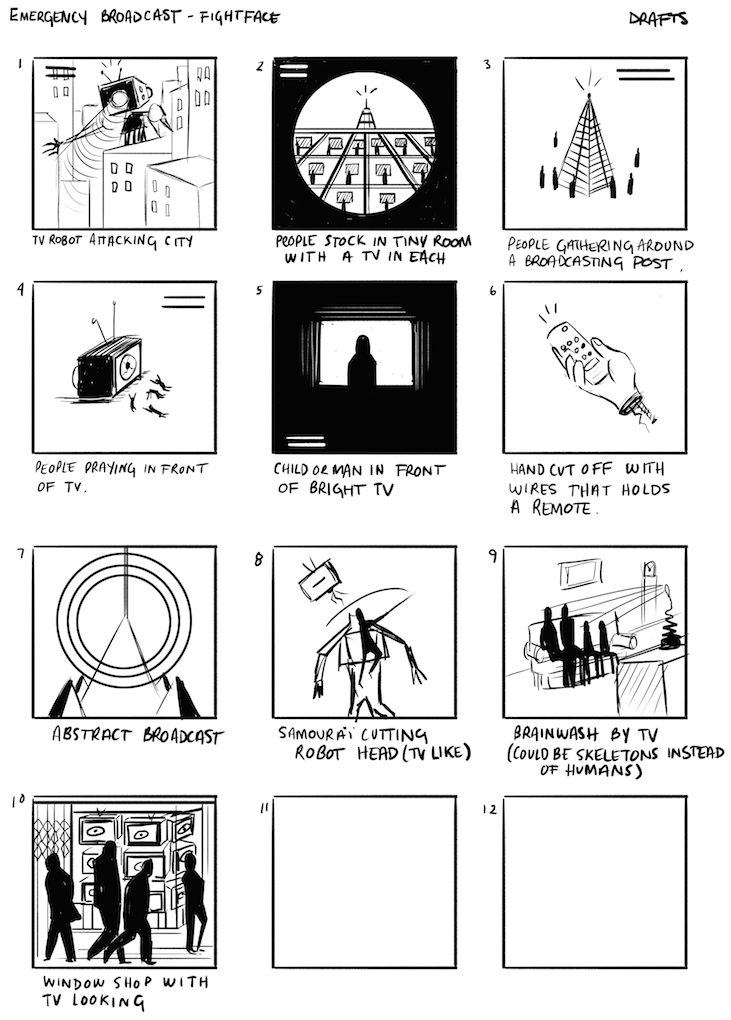 Of course I always try to show my client what they are looking for and what I think should be done. They were very pleased, and they let me know their top 3. With that in mind, send them more refine sketches. I really wanted to go with those robots, felt different and I was sure where I was going with that. So did push the idea a bit more, but it wasn't hard to make them believe in it. And they went for it…they really loved the final illustration and I'm glad they did.
So the Robot theme was a great way to show some alien invasion but with a 50's – 80's feel. – Marie Bergeron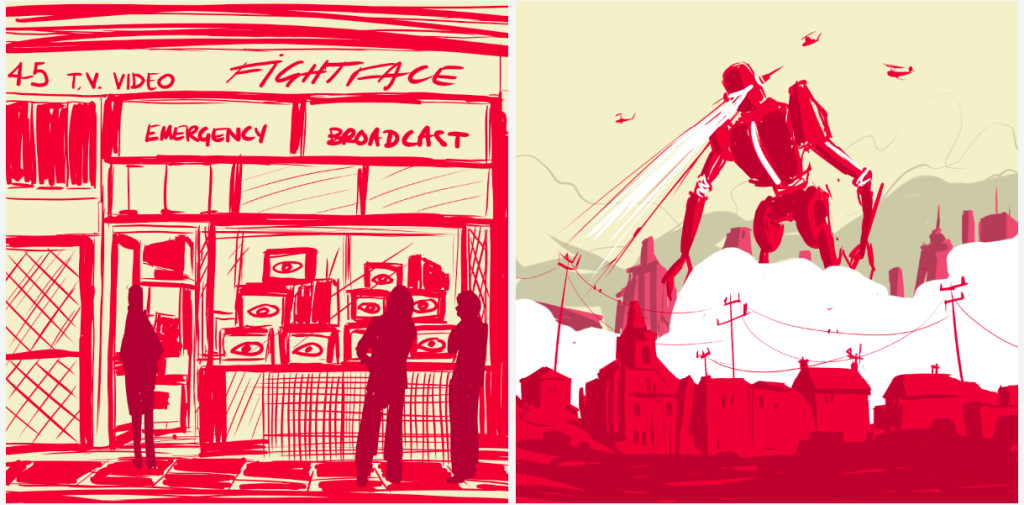 Looking at the end result I'd say she nailed the whole idea of "showing some alien invasion but with a 50's – 80's feel."  Head on over to Marie's OFFICIAL WEBSITE and BEHANCE pages to see more of her phenomenal portfolio.  You should also head over to her OFFICIAL SHOP to pick up some of her "awesomeness."  She'll make your walls very happy.