"Ghosts are real, that much I know…"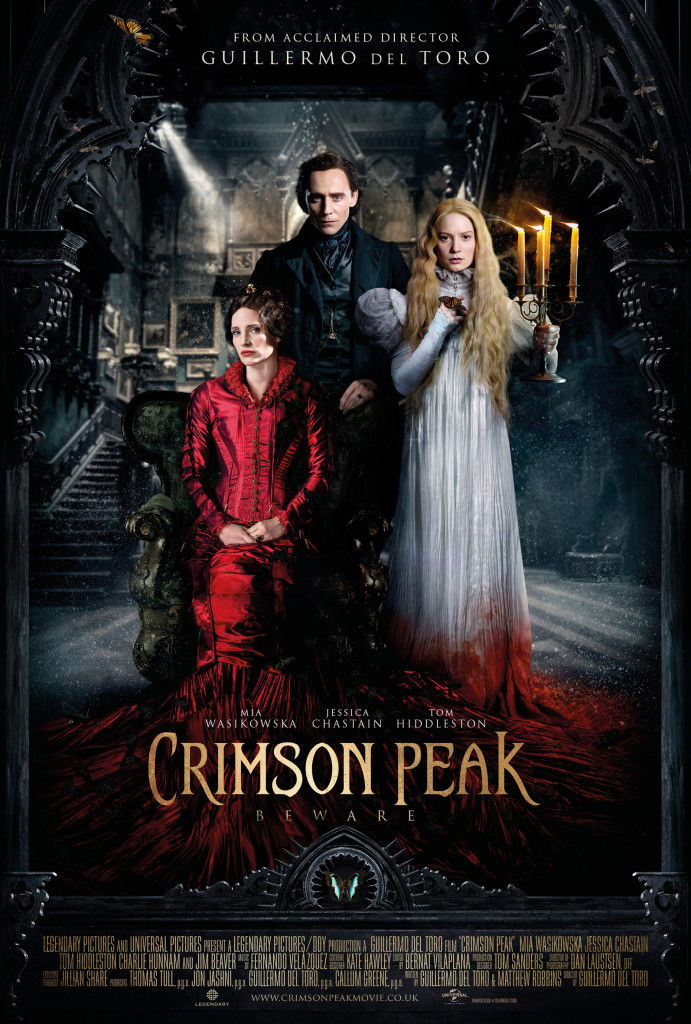 For Guillermo del Toro fans, the wait is almost over.  This Friday, October 12th, 2015 del Toro's latest creation, "Crimson Peak," will begin haunting folks everywhere.  The trailers for this gothic romance are haunting to say the least and we can't WAIT to get into a theater to see it.  Guillermo del Toro is a master when it comes to stunning visuals and storytelling and this one promises to be another blockbuster for the talented director.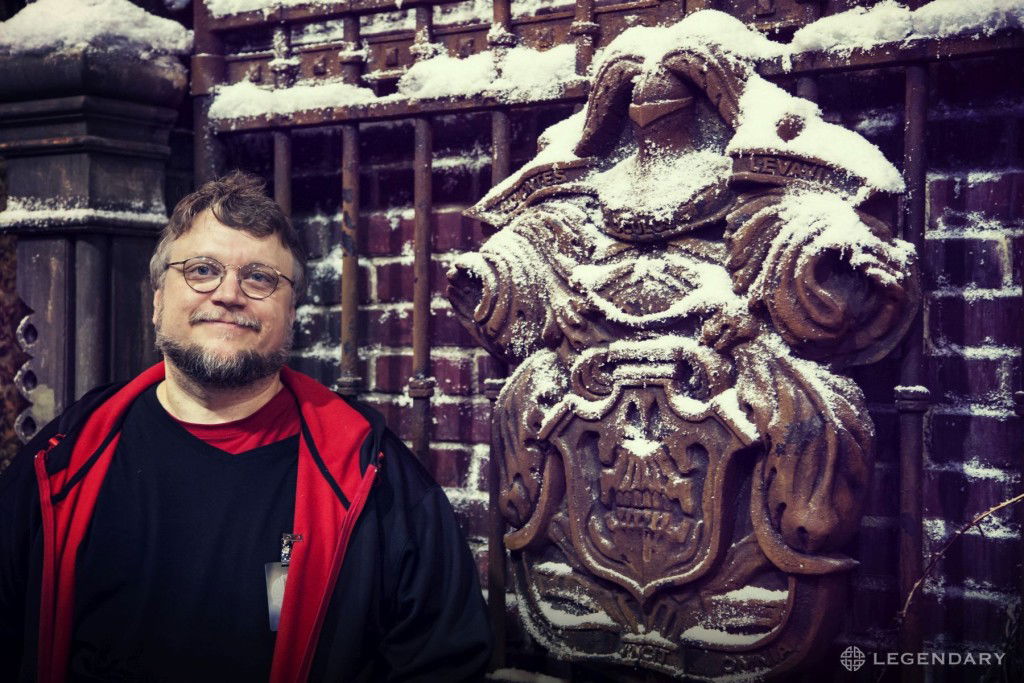 "After marrying the charming and seductive Sir Thomas Sharpe, young Edith (Mia Wasikowska) finds herself swept away to his remote gothic mansion in the English hills. Also living there is Lady Lucille, Thomas' alluring sister and protector of her family's dark secrets. Able to communicate with the dead, Edith tries to decipher the mystery behind the ghostly visions that haunt her new home. As she comes closer to the truth, Edith may learn that true monsters are made of flesh and blood.  Between desire and darkness, between mystery and madness, lies the truth behind Crimson Peak."
Recently Fandango commissioned vector master, Orlando Arocena, to pay homage to the horror film and here is a look at what he came up with along with a few words and W.I.P.s from Orlando's BEHANCE PAGE.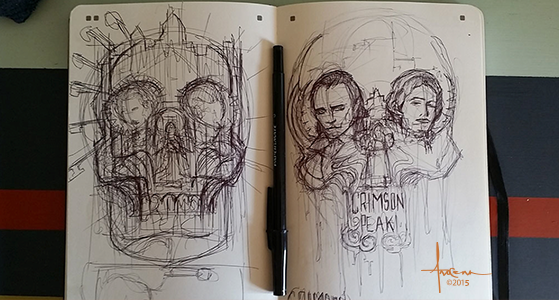 (Original sketches by Orlando)
"When I first read news about Guillermo del Toro working on this dark Victorian project, I was immediately searching the web for more info. Anything that could feed my curiosity. You see, being a fan of Guillermo del Toro's creativity, I look forward to seeing how he conjures up a story with one foot placed in realistic bounds and the other foot, within some surreal environment. A metaphorical portal for us to bare witness, be entertained and completely submersed into his imagination. His movies and storytelling are inspirational for me. My idea? To leverage a simple question with a visual narrative 'what lies behind the eyes of those who have experienced the mystery that is Crimson Peak?' The result? A stylized vector with Victorian attributes that cradles the ghoulish calamity of the main character, Edith Cushing, while her hosts — siblings Sir Thomas Sharpe and Lady Lucille Sharpe — watch and wait while her story unfolds within Crimson Peak." – Orlando Arocena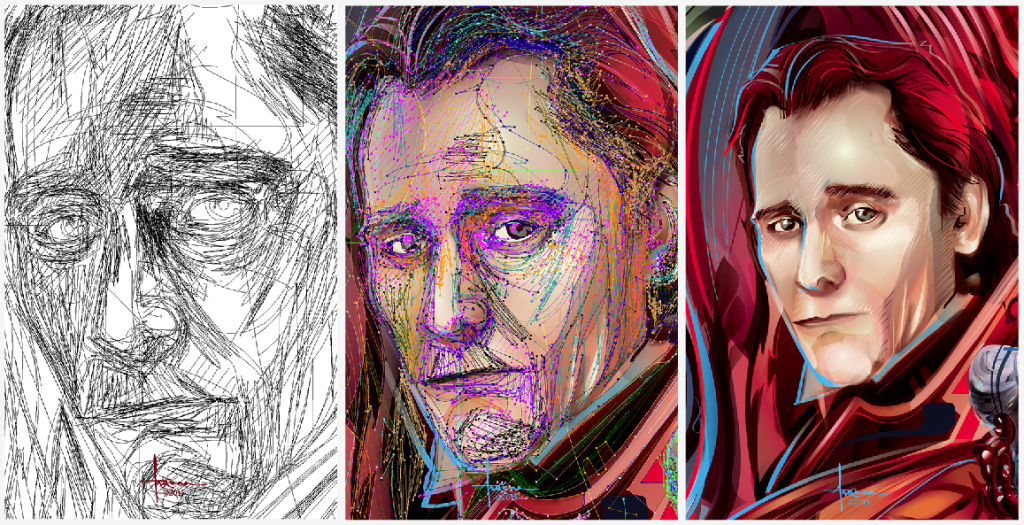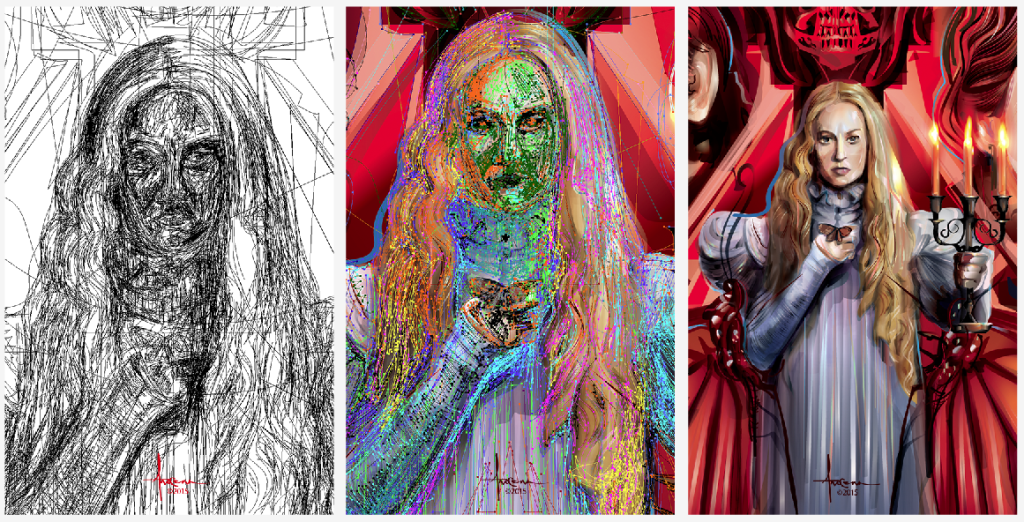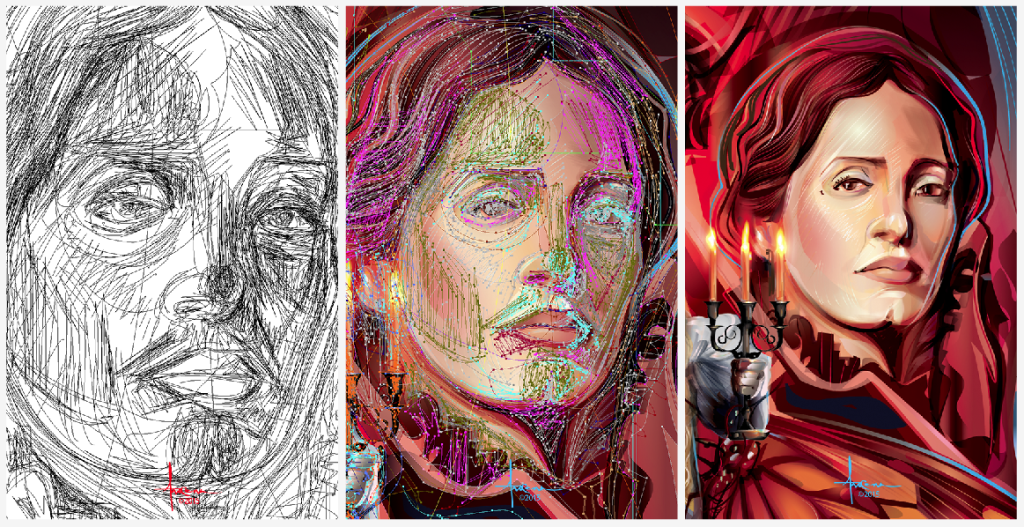 Recently SCREEN RANT interviewed Guillermo del Toro and they asked him what movies inspired him while making "Crimson Peak."  Here is what del Toro had to say.  "Actually, an old movie with Vincent Price called 'Dragonwyck,' there's a quote from it in 'Crimson Peak.' 'The Innocents' by Jack Clayton. 'Great Expectations' by David Lean. 'Rebecca,' for sure. 'Jane Eyre,' the Robert Stevenson version with Orson Welles and Joan Fontaine. You know, some of the classic – 'The Spiral Staircase' with Dorothy McGuire. All of those classic Hollywood…lavish productions, because what I wanted to do was bring this sort of Technicolor sense – almost like a throwback to Hollywood big productions – and make it gorgeous, but also make it creepier than scary, and a little more violent, a little more sexy than normal." Guillermo del Toro for Screenrant (read the full interview HERE)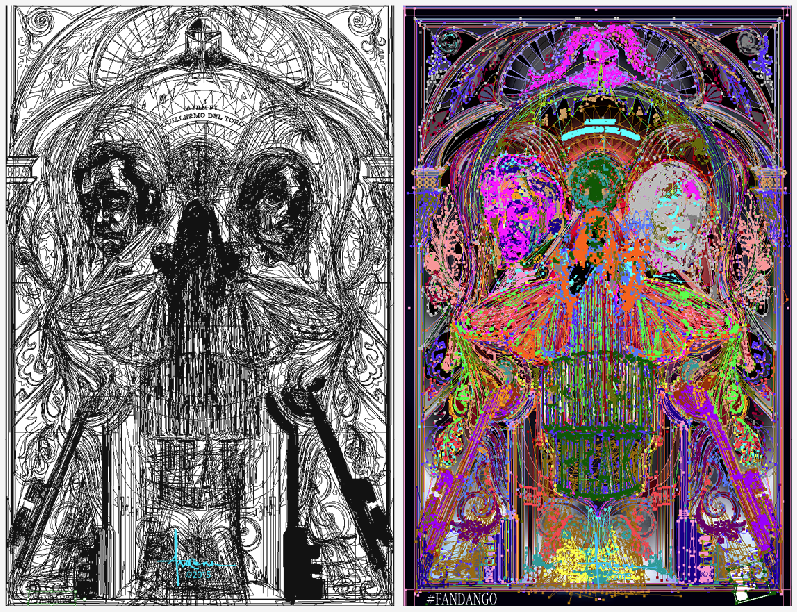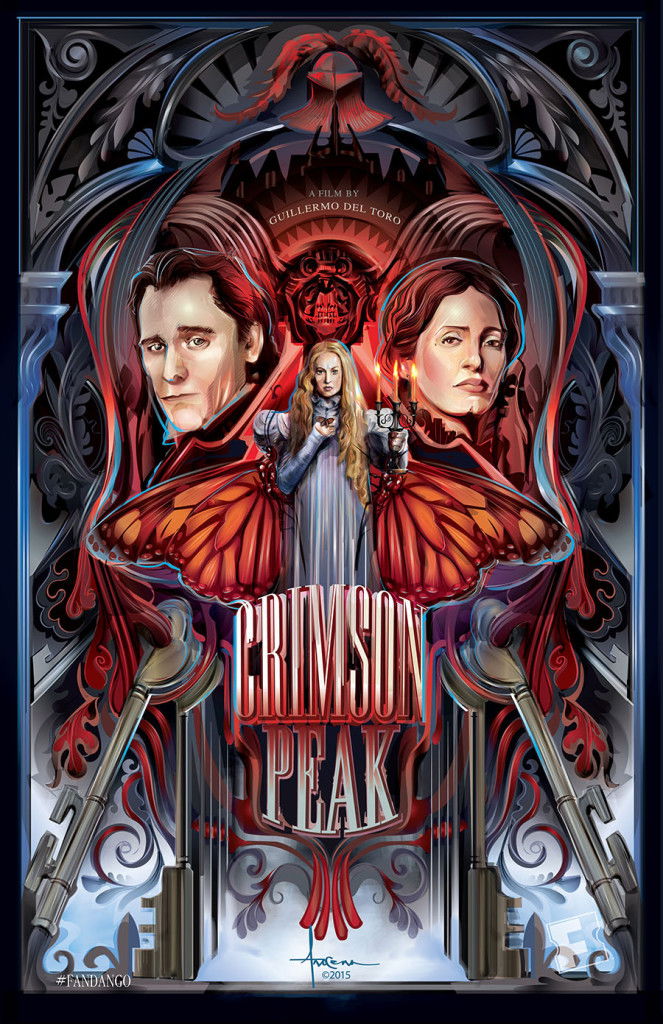 Follow Orlando on TWITTER for updates on new projects and head on over to his OFFICIAL STORE to pick up some of his incredible work.