"Whose Side Are YOU On….?"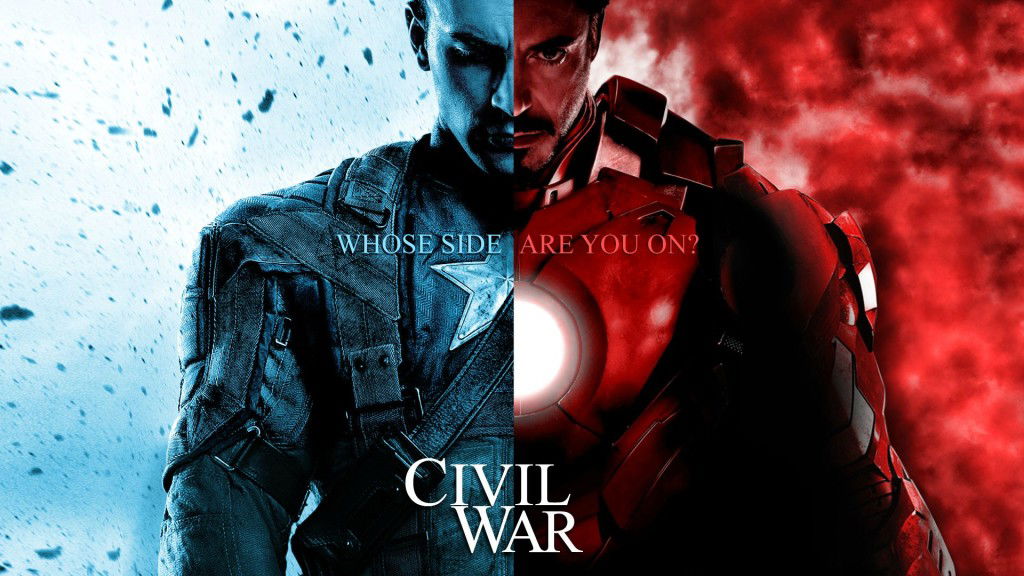 Written by Mark Millar back in 2006, the seven issue series titled "Civil War" rocked the Marvel Universe down to its very core.  In the original story, Captain America leads all the super heroes who oppose the U.S. government's "Superhero Registration Act."  Iron Man on the other hand is in full support of this regulation that has superheroes working for and being regulated by the government.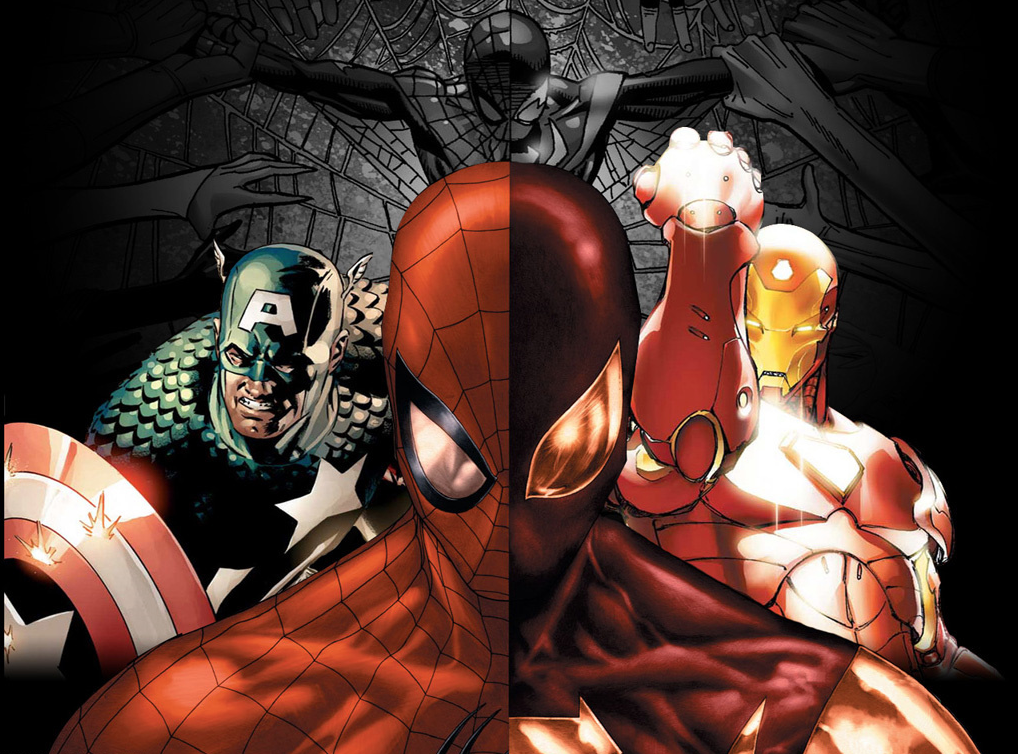 One of the reasons that the Sony/ Marvel announcement about Spider-Man is so crucial is because Spidey is stuck smack dab in the middle between these two powerful forces and with Marvel's movie, "Captain America: Civil War" coming to theaters, May 6, 2016, the timing couldn't be better to get the webslinger into the fray.
Speaking of timing, vector artist extraordinaire, Orlando Arocena, has just released a STUNNING tribute print to the 2006 storyline and the upcoming 2016 film.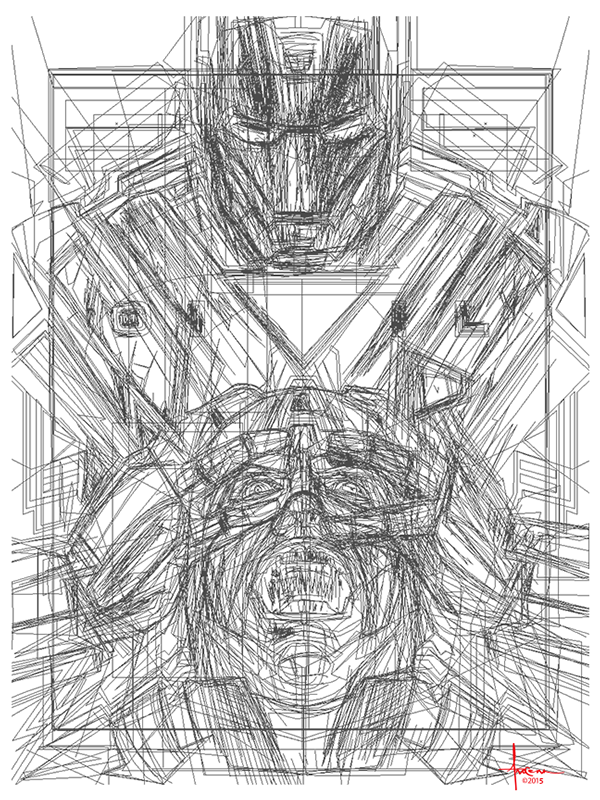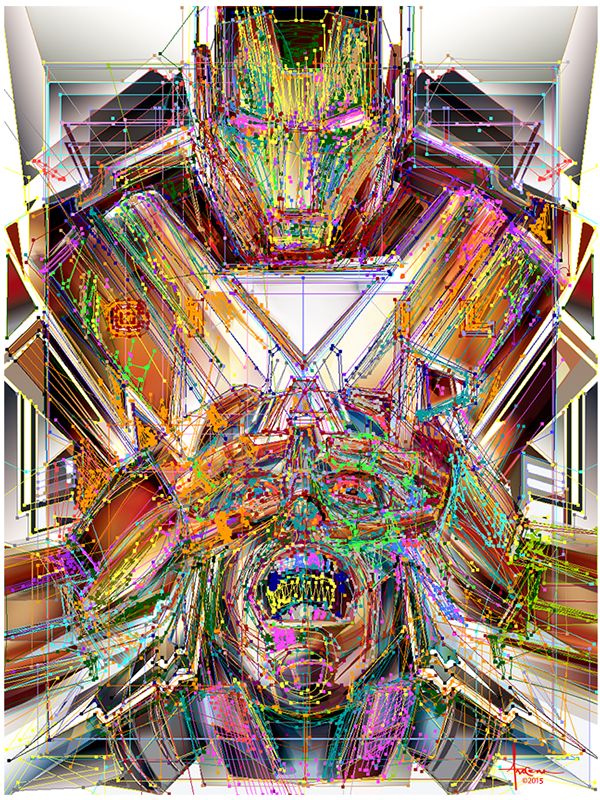 As you can see from a couple of Orlando's W.I.P.s, a LOT has gone into this print and the end result is epic.  We can't WAIT to watch this on the big screen but until then we will be MORE than happy to snag one of these incredible prints to tide us over until May of 2016.  Feast your eyes on Orlando Arocena's tribute to Marvel's "Civil War."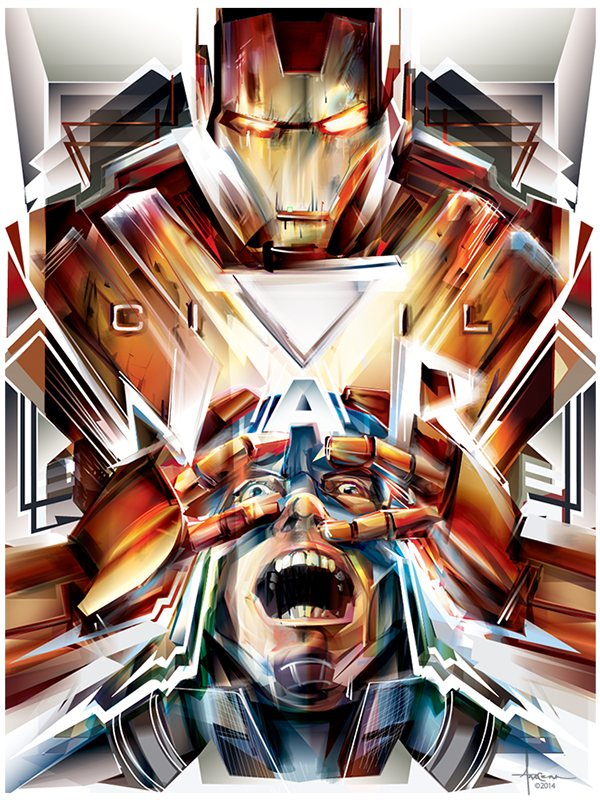 "CIVIL WAR" by Orlando Arocena
$40
18″ X 24″
Signed and numbered limited edition of 50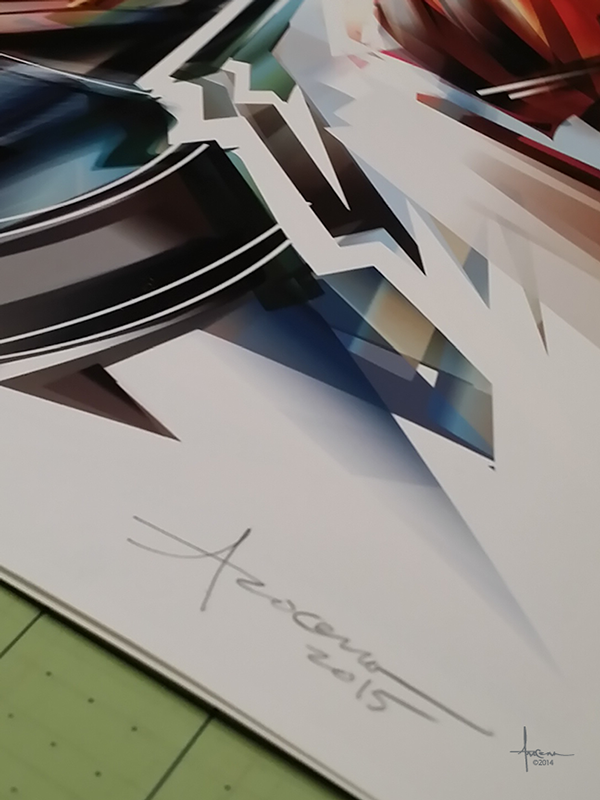 Follow Orlando on TWITTER to get updates on new releases and gallery shows.  You can also check out his OFFICIAL BEHANCE PAGE to see more of his exceptional portfolio.