Being a MASSIVE fan of Boba Fett, I literally begged Orlando to let us have the exclusive reveal.  After a not so subtle bribe of Jameson's he acquiesced and we could not be happier.  Ever since his first appearance in "The Empire Strikes Back" in 1980, Boba Fett has been one of Star Wars most  beloved characters.  Despite being one of the most feared bounty hunters in the galaxy, he intrigued millions of fans and spawned rabid followers across the globe.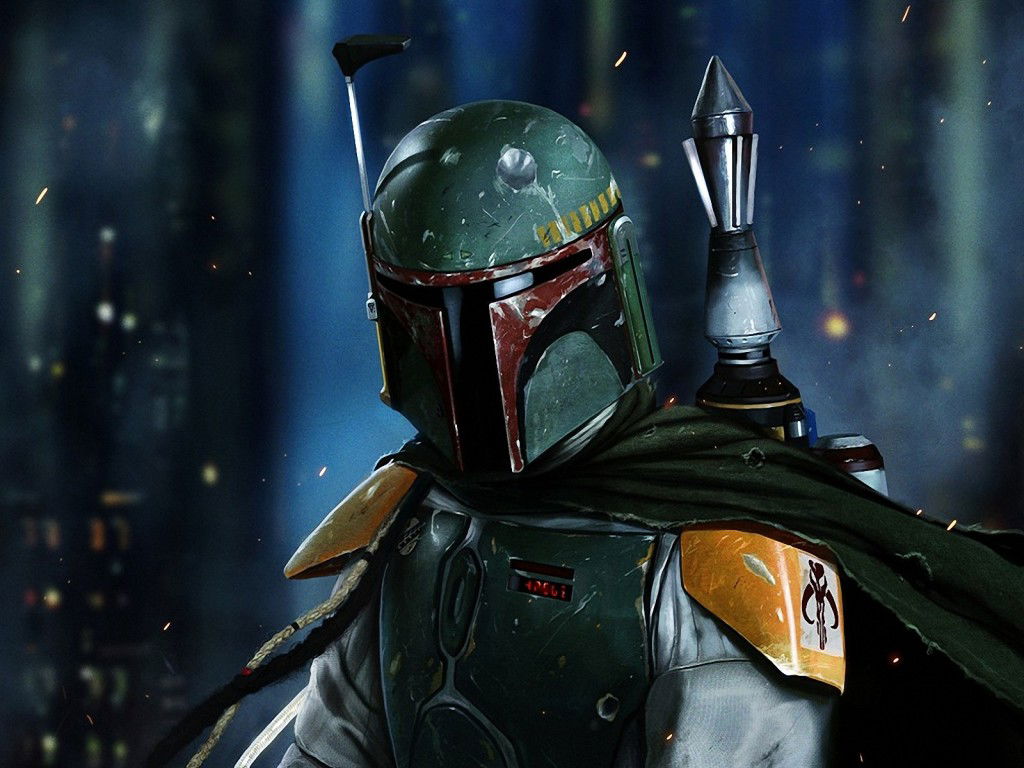 Since he rarely sleeps, Orlando Arocena decided that NOW, the holidays, was the time to pay homage to the Mandalorain that captured Captain Solo and ALMOST met his demise in the belly of a sarlacc in the Great Pit of Carkoon on Tatooine.  (Come on, you didn't really think a bad-ass like Boba Fett could be taken down by a semi-sentient, plant-like, omnivorous creature did you?)
Here is a look at some process shots along with some words from Orlando about the project.  We don't expect this one to last long so we are jumping all over it as soon as it hits his OFFICIAL STORE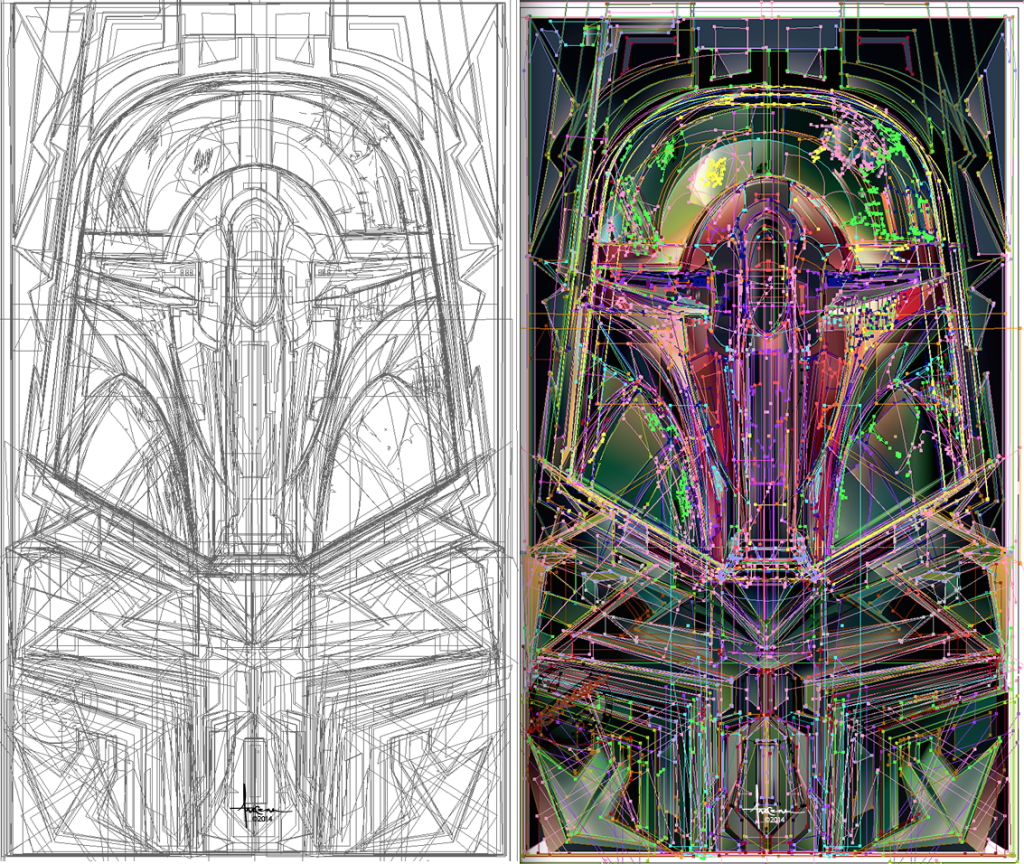 In my hall of fandom- there are only 3 icons I have been a big fan of: Bruce Lee • Batman and Boba Fett.  Yes, I remember the animated short from the Christmas Holiday Special where he first appeared and later went crazy when he showed up in the Empire Strikes Back.
I was such a fan as a kid, that I even mailed in ( < yeah, no internet back in the early 1980's) for a chance to get this action figure- which would cause a stir with parents becuase of his rocket firing back pack.  Well, its been a long time waiting and finally happy to pay tribute to him and his ship the Slave I with my pop-deco vector style. Cheers and enjoy to all you "Dented Helmet" heads out there.
"The Mandalorian" by Orlando Arocena
18″ X 24″
Hand-signed, limited edition of 75
$50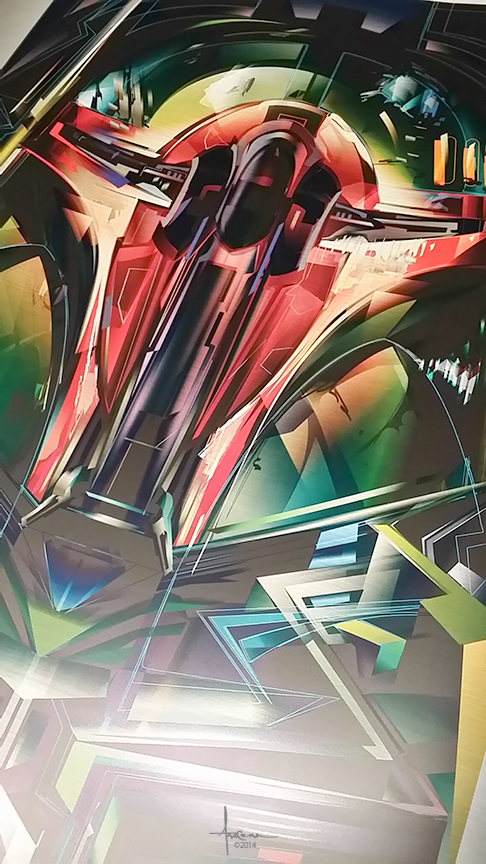 There are also 15 uber-limited FOIL EDITIONS !
Same size, $75
.