This year French pop culture site Geek Art joined forces with French Paper Art Club to offer fans a slew of officially licensed prints featuring everyone's favorite crime fighter, Batman.  Let's face it, The Dark Knight deserves ALL the accolades he has been receiving this year.  Ever vigilant, always protective, he has earned the mantel of the World's Greatest Detective and the fact that he has been at it for 75 years now is a true testament to his appeal.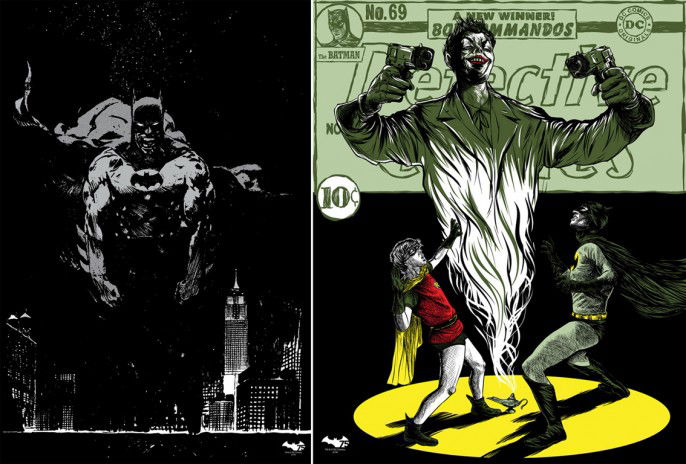 Prints by Jorge Zaffino and Carlos Olmo (Click the links to purchase)
Tomorrow, 10/22/14, French Paper Art Club and Geek Art will be releasing their next edition to their series of brilliant Batman prints and this time up the artist is Poster Posse member Florey.  Florey's style is easily identifiable and highly desirable.  His past work includes some fantastic renditions of Daredevil, Guardians of the Galaxy,  and Hellboy to name just a mere few.  (Seriously, the guy has a portfolio that is STACKED with "awesome.")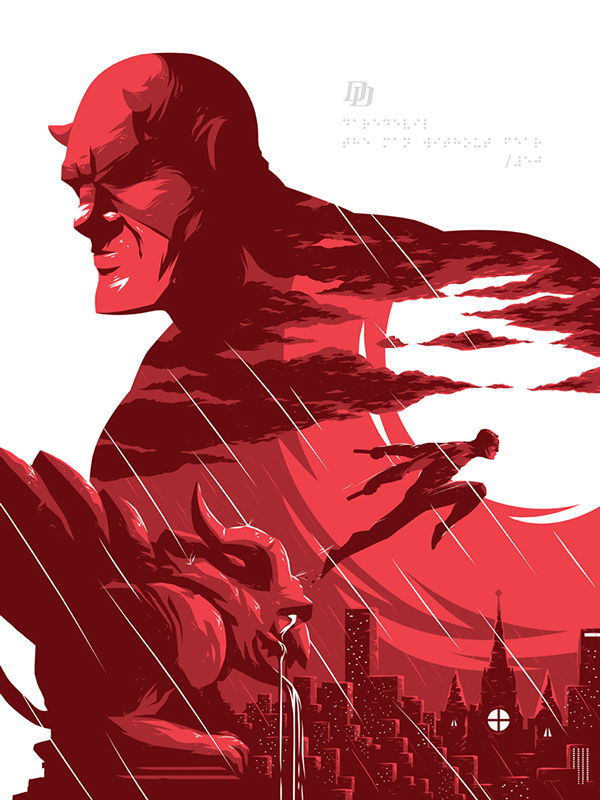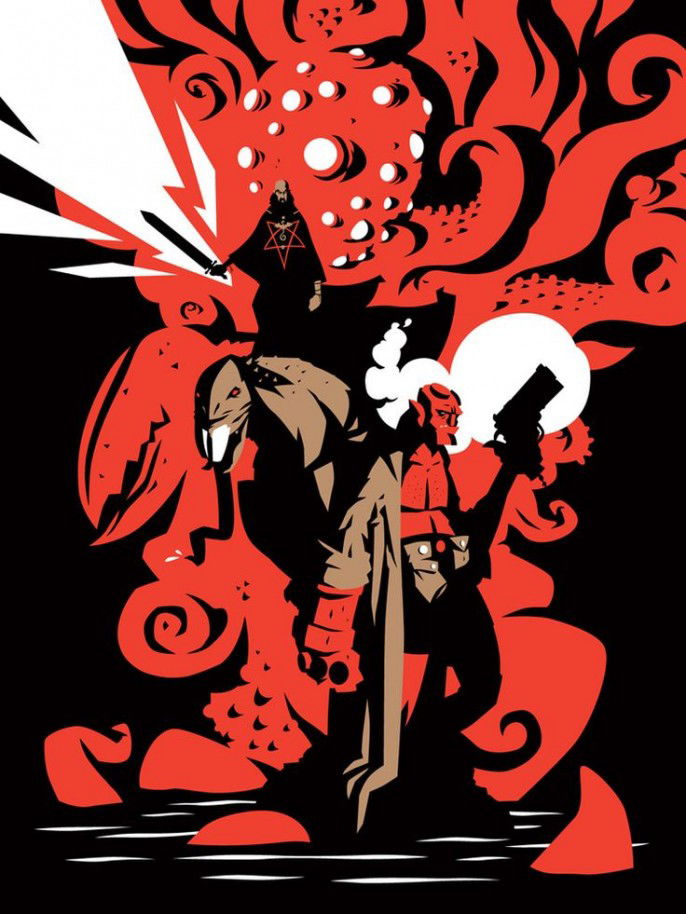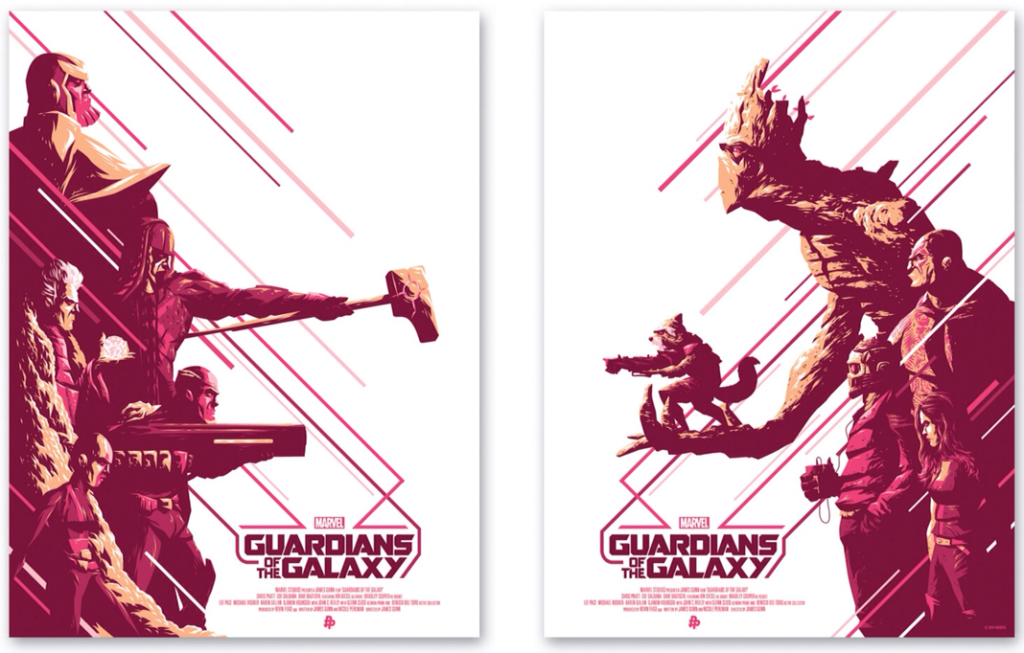 Here is the official announcement for Florey's contribution to "The One Year Of Batman Project" from Geek Art and French Paper Art Club.  The One Year of Batman Project is back ! Geek-Art.net and French Paper Art Club are proud to present you another exclusive print officially licensed by Warner and DC to celebrate 75 years of Batman. This time, the print is signed by Florey. Florey is an Australian artist, and you've been able to enjoy his art frequently on Geek-Art but also on Blurppy through the Poster Posse collective. I always loved his art, and it's a real pleasure to collaborate with him through this official Batman project ! Here comes his tribute to Batman's nemesis the Joker, through a limited 5 colors screen print available now on French Paper Art Club as a limited edition of 75. 

Click the link below to see the full image from FLOREY for Geek Art and French Paper Art Club's "The One Year of Batman Project."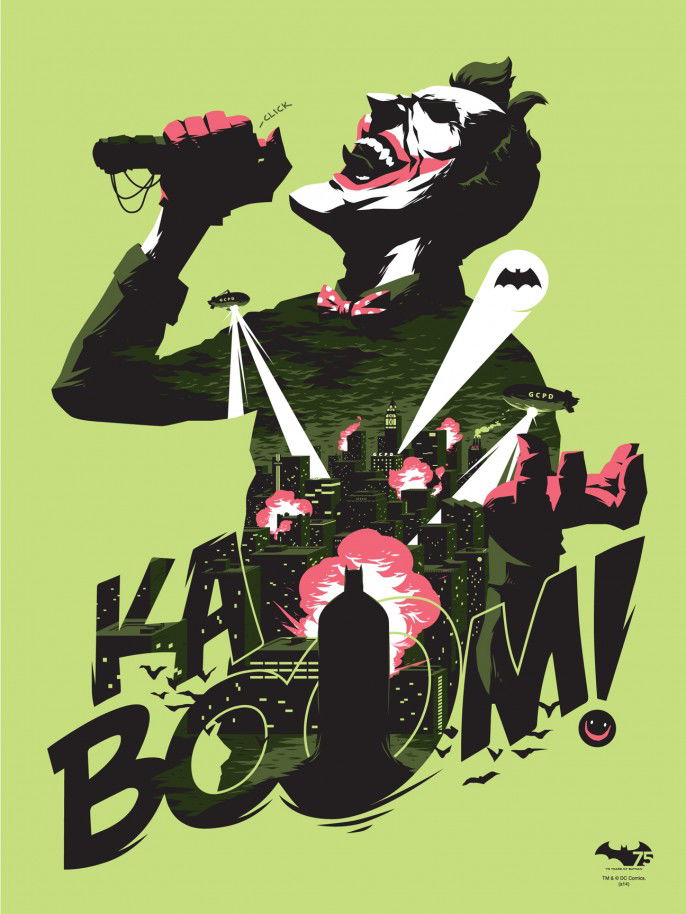 "The Joker" by Florey
5 color screen-print on Cougar white paper
Numbered Edition of 75
Size: 18 x 24
Certificate Of Authenticity
Officially licensed (DC Comics/Warner)
Screen-printed by Ben LaFond @Burlesque Of North America
CLICK HERE TO PURCHASE BEGINNING 10/22/14
Do yourself a favor check out the links below to see more "awesome" than your eyes can handle and be sure to jump on this Florey print as SOON as they go on sale because they will not last long.  Follow Geek Art and French Paper Art Club on TWITTER for the on sale time announcement.

FLOREY
GEEK ART
FRENCH PAPER ART CLUB