"Empire City is a collection of digital art and design based around a fictional noir setting, smothered in a retro futurism sauce."
Poster Posse Pro Mike Mahle has been creating art for years now and when he's not working with the Posse or his own clients, he's always honing his craft with personal projects.  Such is the case with "Empire City," a passion project that Mike has dedicated some serious time and talent to.  (If you have his other book, "Prime," you will know that this one will also be a must have.)

Mike has just launched a new Kickstarter Campaign to launch this ambitious project.  Here is some info and images from Mike to entice you to enter the seductive world of "Empire City."  We love what we've seen so far and can't wait for our copy to show up.
"Empire City is a fictional setting of my own creation. Similar in most respects to a classic film-noir city setting, this one also has a little more up it's sleeve. A heaping helping of classic art deco and streamline modern, a dash of 50s sci-fi, a hint of classic monsters and the occult, a smattering of classic pin-up girls, all coated in a thick retro-futurism sauce. Bake it at 425 degrees for two hours and you've got yourself something close to the collection offered here."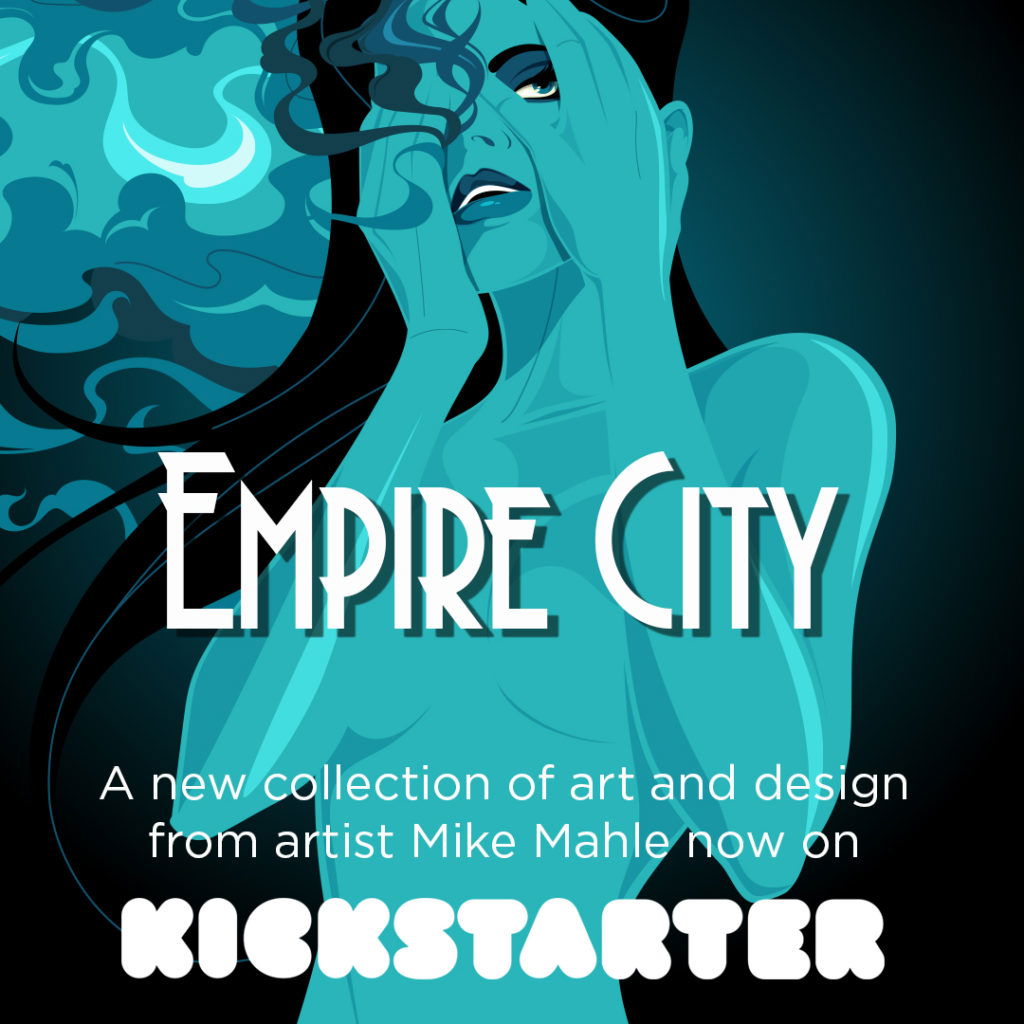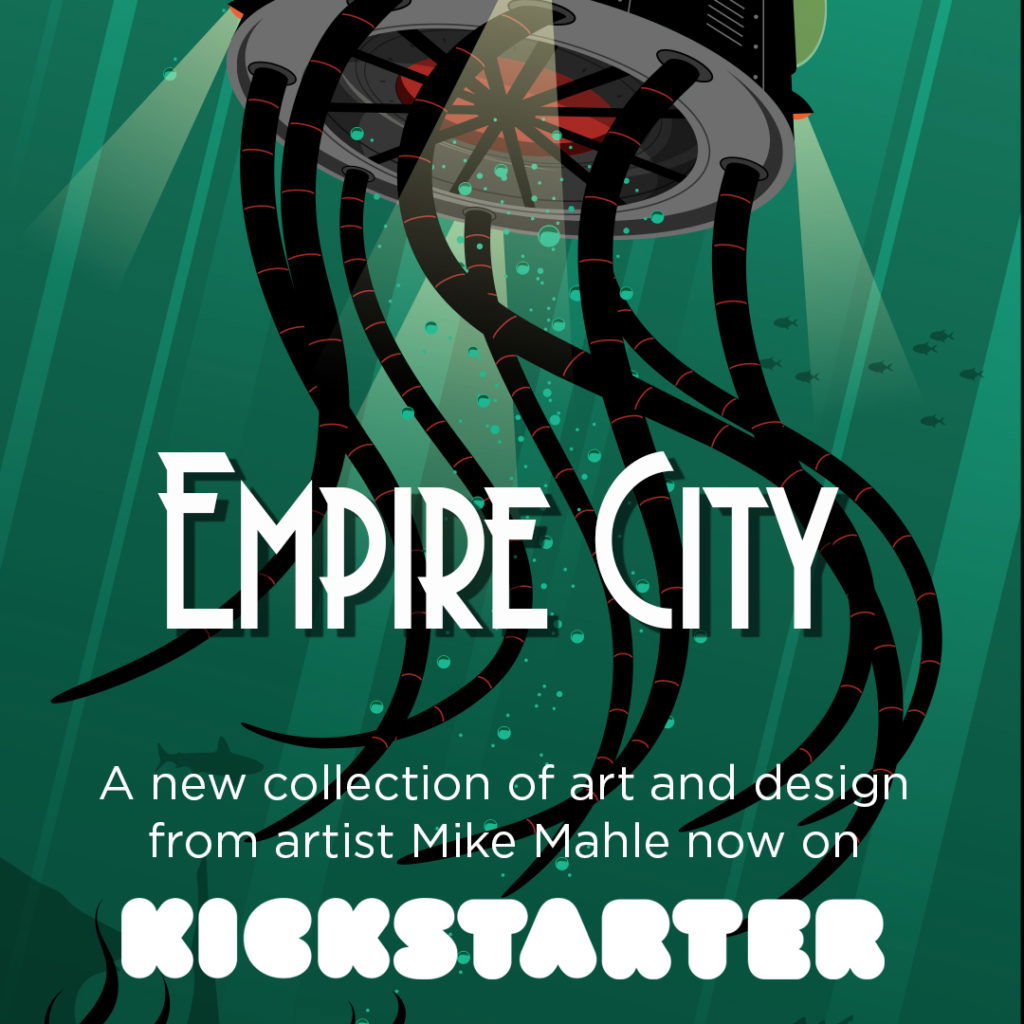 Empire City: A collection of art and design, is a 8.5″ x 11″, 112 page hardcover collection of illustration, graphic design, and typography all centered about a fictional noir-city.
This is not a narrative book, I always like to tell a story with my art and almost every piece in here tells a unique story. I've always felt that it's the artist's job to provide the information, to tell the story, but it's always up to the viewer to decode it for themselves.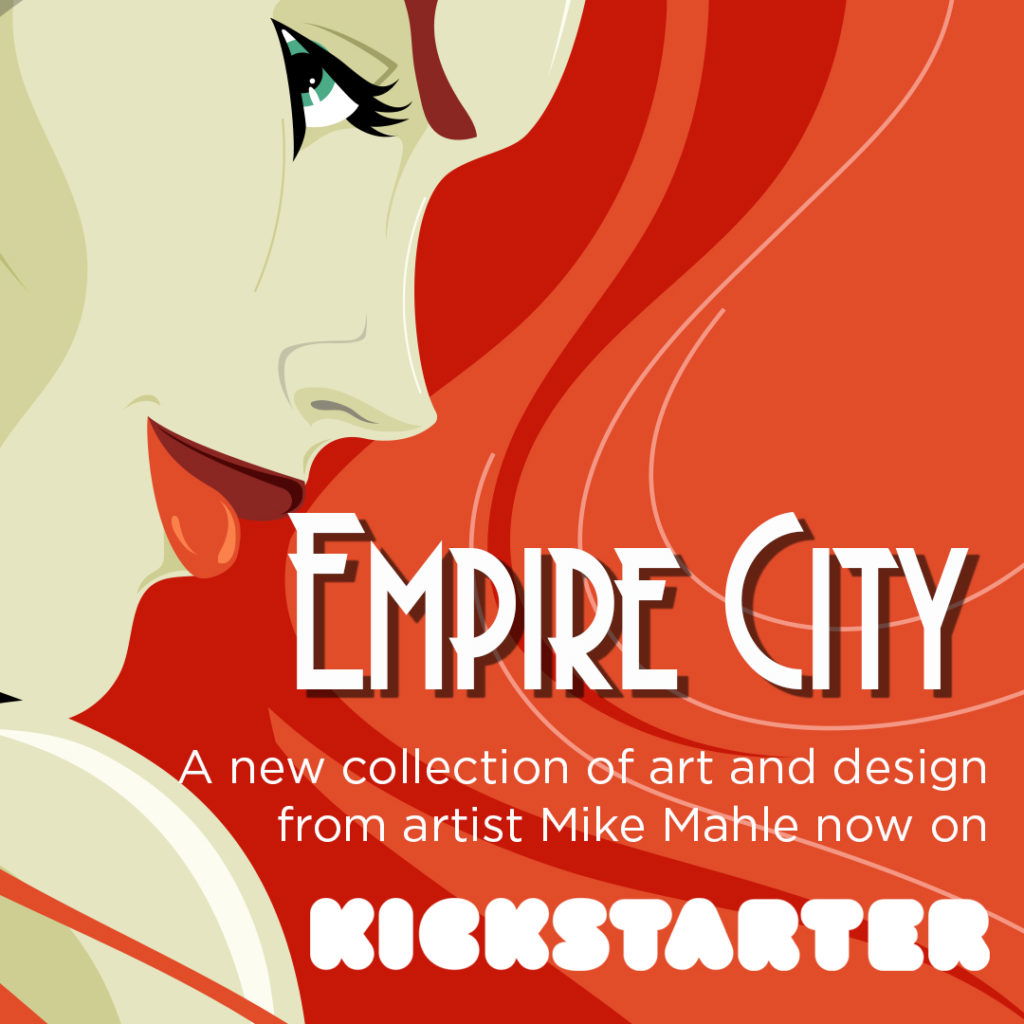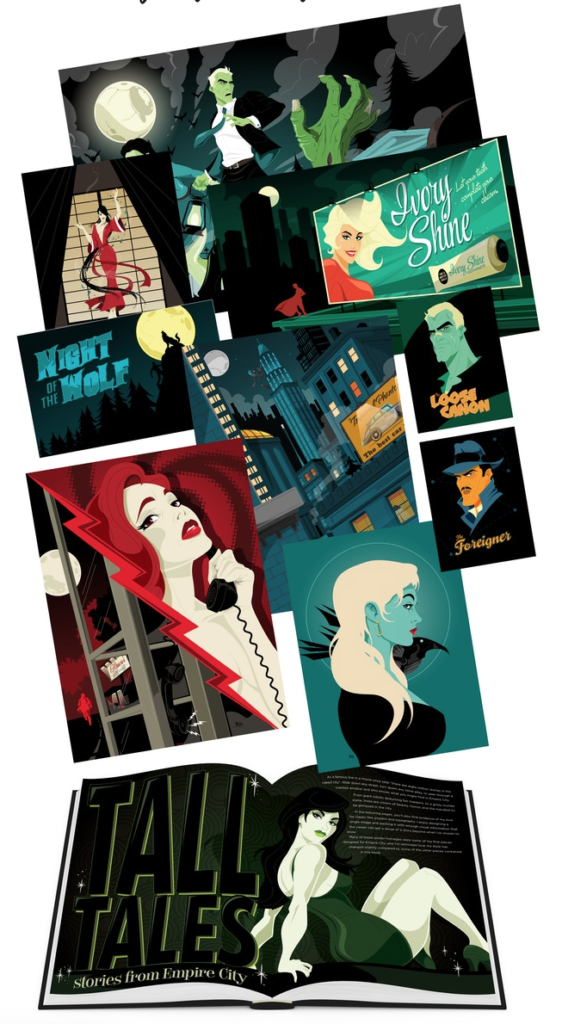 As with all Kickstarter campaigns, Mike's is full of incentives.  There are a plethora of prints in various sizes and formats ranging from 8.5″ x 11″ up to 18″ x 24."  Aside from the prints, higher tier rewards include remarked editions of the book, die-cut stickers and an enamel lapel pin.
Bottom line, the art is fantastic, original content that you will love.  Head over to the official KICKSTARTER CAMPAIGN,  take a look at all the goodies up for grabs and jump in at the pledge level that suits you best.  Follow Mike on his social media feeds: TWITTER, FACEBOOK, INSTAGRAM, to stay up to date on everything related to "Empire City."