We continue our monthly collaboration with SciFiNow's Book Club with a reimagined cover for Alan Moore and Eddie Campbell's "From Hell."  Featured in this month's issue (Available HERE), featured artist, Doaly, gives us a grim look at the storyline with a fantastic new image.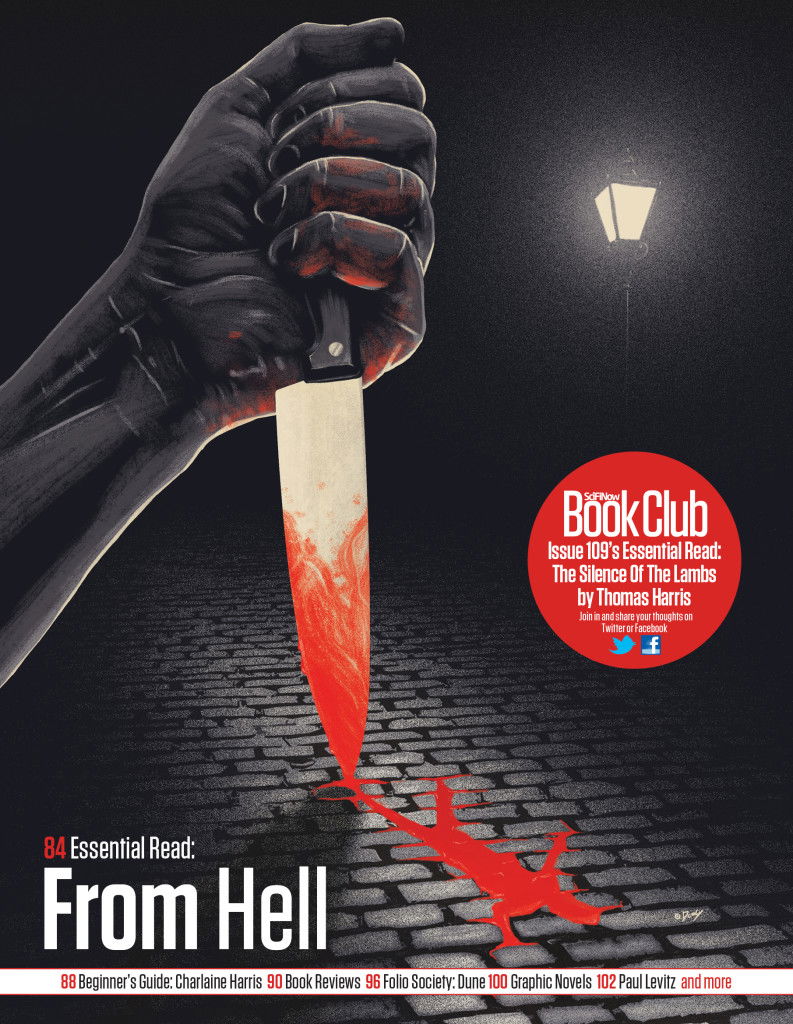 From Hell, Alan Moore and Eddie Campbell's epic revision of the Jack the Ripper murders, posits Sir William Gull, a physician to Queen Victoria, as the orchestrator of the Jack the Ripper murders that terrified Londoners at the end of the 19th century. The murders initially arise out of the need to cover up the knowledge of the existence of an illegitimate son begat by foolish Prince Albert, Victoria's grandson. However, for Gull the murders represent much more–they are part of the continued forces of "masculine rationality" that will constrain "lunar female power." Gull is a high-level Mason; during a stroke, he experiences a vision of the Masonic god Jahbulon, one which prompts him to his "great work"–namely, the murders that will reify masculine dominance. – Source
SciFiNow spoke to Doaly and got the lowdown on his dream gig.  Here is the interview along with some links that you need to peruse.
Tell us about your background as an artist. Where did you study and how did you get in to digital art?
Doaly – I actually studied graphic design and in my final years majored in multimedia design while at university.  I've predominantly worked as a web/graphic designer in my career but outside of work theres aways that creative itch that needs scratching and thats how I found myself getting back into illustration. Over the last few years I have been lucky enough to have my work noticed which has spurred me on to develop my skills and get better at a medium which is definitely the mistress to me day job.
How would you sum up your style? And how has this developed over the years?
I wouldn't necessarily call it a visual style but more an approach which I think comes from my design background, I try to let the subject matter lead the way in which style best fits the piece. For instance for my Mad Men series I wanted the art style to very much resemble the technology that was at hand for an agency artist during that era. I think thats what keeps me passionate about illustration.
What have been your favourite projects to work on so far?
I've been lucky enough to work on some amazing gigs as of late through the Poster Posse, independent studios and distributers. I'm a massive horror fan so when i got that chance to design/illustrate the steel book cover for The Texas Chain Saw Massacre 40th Anniversary that truly was a dream come true.
A lot of your work is based on popular culture, what attracts you to this kind of work? 
I think it's about story telling that makes you think and inspires you to create your interpretation of what you've seen/read. Having grown up with my folks owning a video store back in the day movies have always been a go to form of story telling but I also like reading into myths and folklore and plan to do a series of pieces based around creatures of folklore.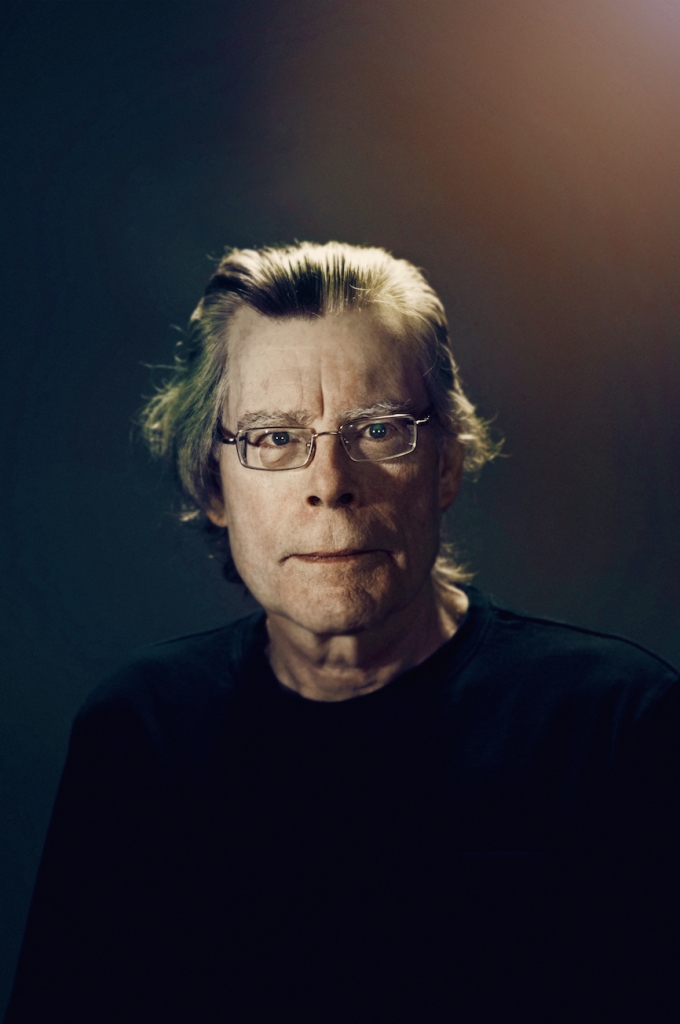 Are there any dream clients/collaborators you'd love to work with and why?
I've had a chance to tick few off my bucket list as of late but I'd love to do something for Stephen King, I think art should cause an emotional reaction and for me theres no greater emotion to play with than fear or the unknown, so you can see why Stephen King would be the perfect match.
What is usually the most challenging part of a commission?
I generally find its working out what is it that the director/writer is trying to convey, it's generally not the most obvious thing on the screen but the underlying message, once I can work that out then the ideas generally come pretty fast.
What is your process? Are you a 'tight' sketcher of ideas or does it start loose and come together digitally?
Most of my work comes together in the last 30% of the piece. I will sketch out a very lose composition on a post it note depending where I am and jump straight into photoshop to create the piece. When I'm not able to get to my computer I'll more or less draw the entire piece in my mind step by step so when I do sit down it makes it very easy to execute the idea.
What programs/tools can't you live without?
I would say Photoshop is very near and dear to my heart as I started using it towards the end of high school and over the years I've used it for all manner of projects. It's one of those tools that theres always something new to learn and different ways to approach a design execution. But I always tell people its about the idea and not the tools so when the apocalypse comes you'll see me with a pencil and market pens.
What would you say separates you from other artists?
I wouldn't say I'm unique but what makes me tick and keeps that fire going is the variety of experiences I've had when it comes to art and design from studying art history and photography at colleague, to editorial and website design and coding at university. I want to try my hand at everything at some point in my life.
What advice would you give to yourself if you could travel back in time to the start of your career?
Dream big and don't feel you are limited to any one discipline, variety is the spice of life and looking back I feel like I was a little scared to bite down on the proverbial chilli.
What would be your three key tips or pieces of advice for artists trying to start a career?
1. Be unique and tell the story thats not been told before. 2. Practice every day and look back to work you did a year ago and you'll so how far you've come. 3. Not everyone will like what you do but thats ok, just make sure you like what you've done at the end of the day.
Anything you are working on/upcoming that you would like to plug?
Theres a few projects I'm not allowed to talk about right now but they are really exciting and I can't wait to share them, I think myths and folklore is an area I really want to explore so you'll be seeing that creep into my portfolio pretty soon. Other than that I recently completed a new screen print inspired buy the films of Edgar Wright which you can check out HERE.
Personally, we would LOVE to see Doaly do something for Stephen King!  (Paging Mr. King!)  Anyhow, head out and pick up this copy of SciFiNow to read about all your geeky, nerdy favorites.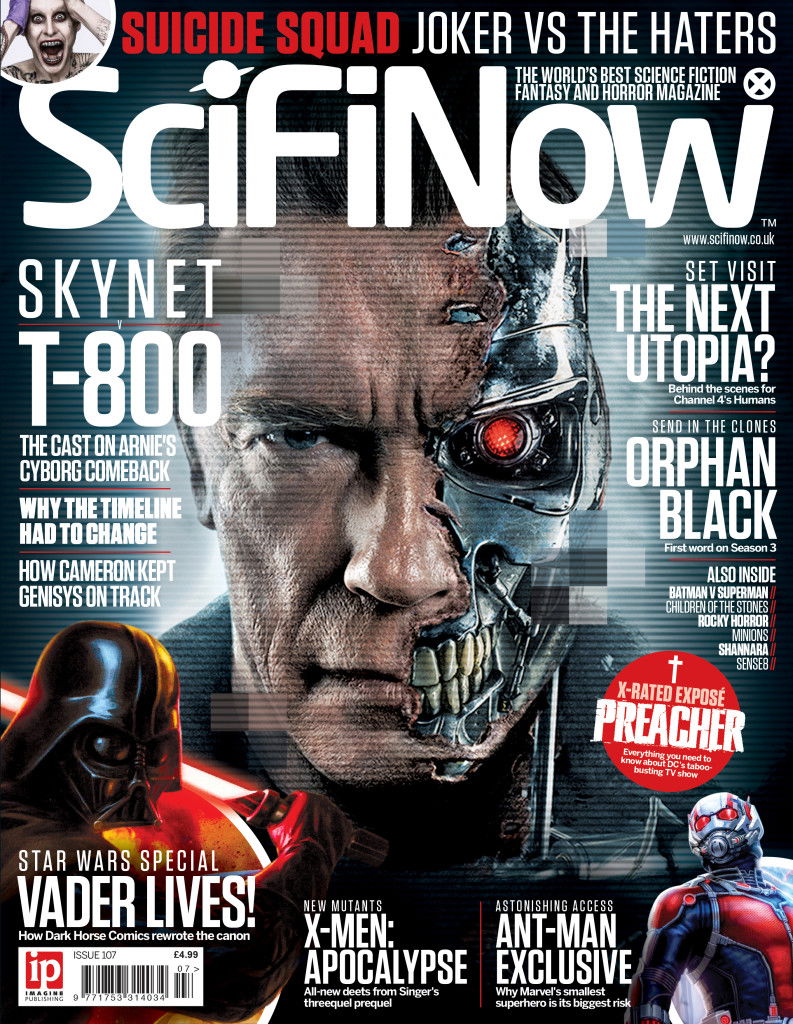 Follow SciFiNow: OFFICIAL WEBSITE,TWITTER,
Follow Doaly: OFFICIAL WEBSITE, TWITTER, BEHANCE, STORE