With the final season of AMC's hit TV series, "Madmen" about to begin, U.K. artist Doaly has done a brilliant tribute piece.  The series revolves around the conflicted world of Don Draper (Hamm), the biggest ad man (and ladies man) in the business, and his colleagues at the Sterling Cooper Draper Pryce Advertising Agency. As Don makes the plays in the boardroom and the bedroom, he struggles to stay a step ahead of the rapidly changing times and the young executives nipping at his heels. The series also depicts authentically the roles of men and women in this era while exploring the true human nature beneath the guise of 1960s traditional family values.
Here is what Doaly had to say about the project.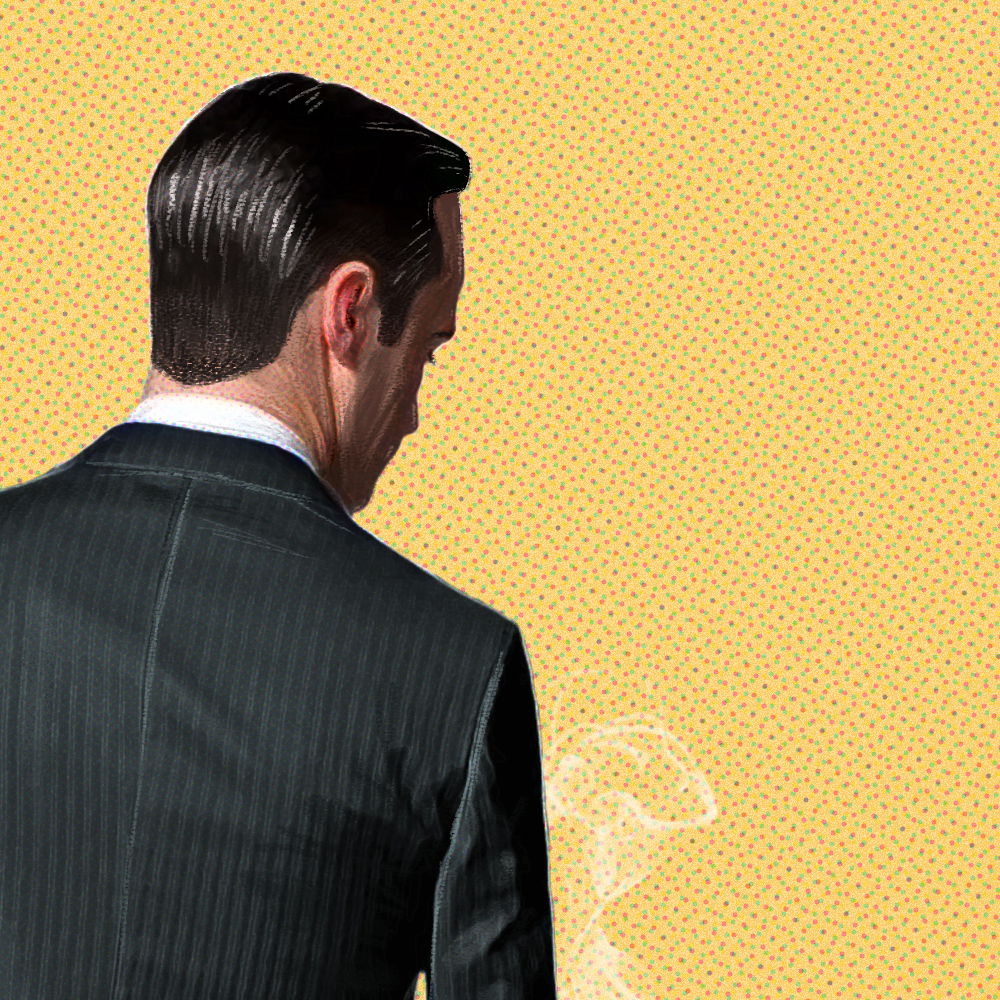 As its the final season is airing on the weekend I wanted to mark the occasion with a piece which was inspired by the art and design style of the time, the piece also pulls out some key monologues form  Draper himself  – Doaly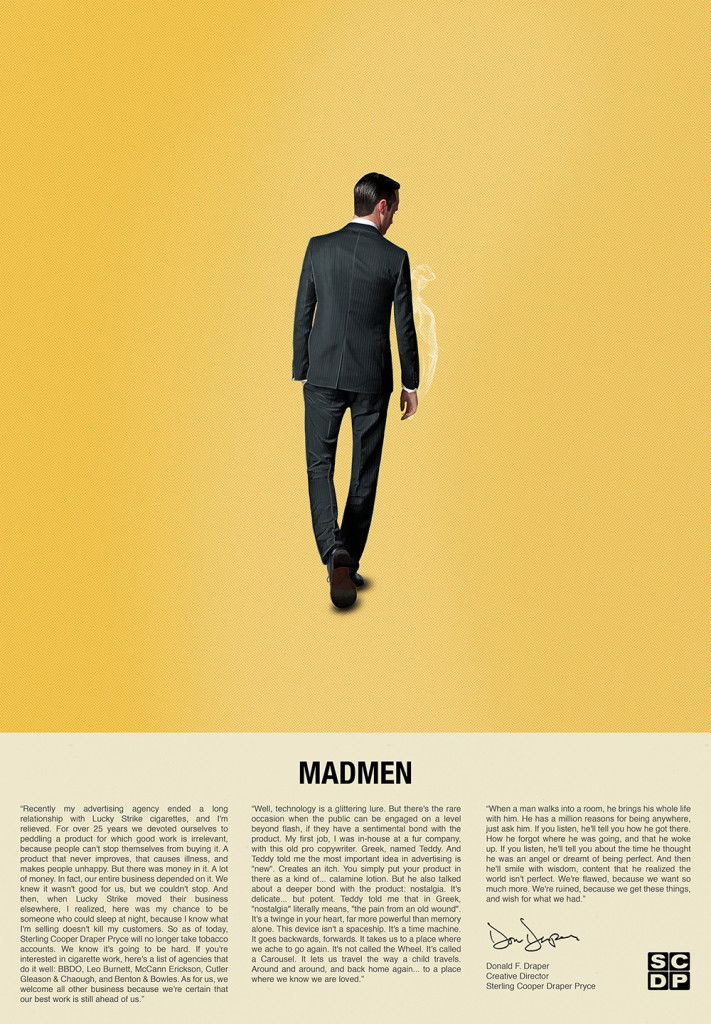 No word yet if these will be for sale but he DID let us know that there will be one more piece coming for the final episode.  Follow Doaly on TWITTER to get updates on new releases and head over to his OFFICIAL WEBSITE to see more of his incredible work.