"Trussssssssssst in me…"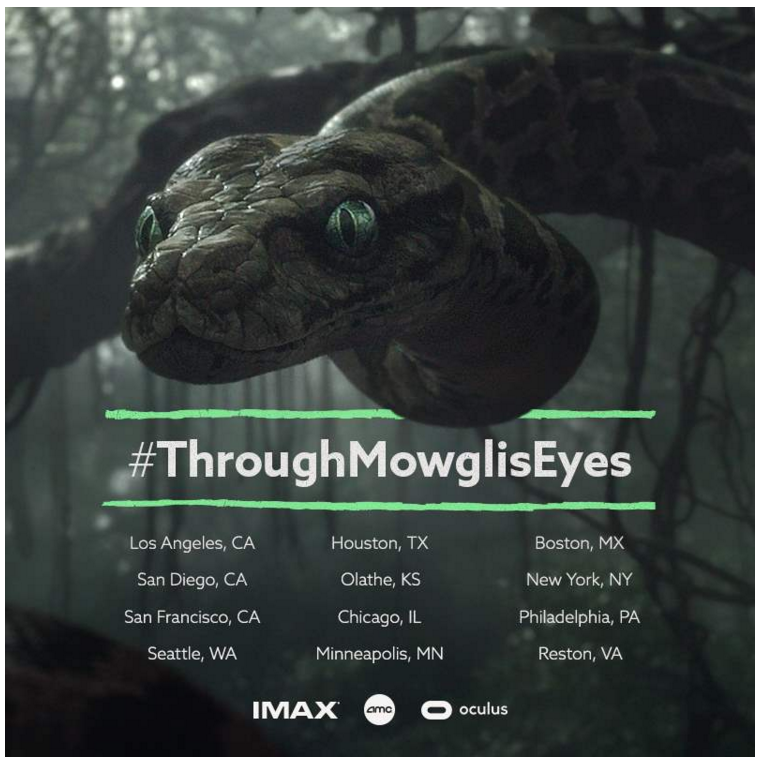 On April 15th, 2016, Disney is bringing one of their most beloved classics back to the big screen.  Directed by Jon Favreau, "The Jungle Book" will be a live action, CGI experience unlike any we have ever seen. Packed with up to the minute, cutting edge technology, along with the voice talents of some of the biggest stars in Hollywood, this movie is going to be a feast for the eyes.  For those of you that just can't wait to see this film, Disney has partnered with AMC theaters/ IMAX theaters across the country to bring you a unique, mind-blowing, virtual reality experience.  Here's the official synopsis: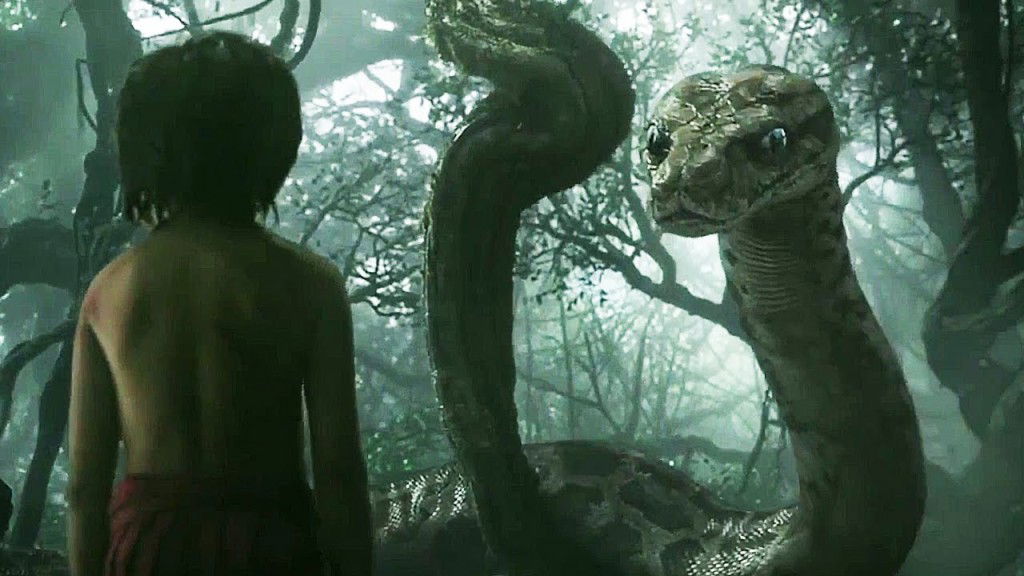 "In this real-time rendered VR experience, you are placed high-up on a tree, in the middle of the jungle, surrounded by lush trees and dense fog.  You suddenly hear a voice in the distance.  Where is it coming from?  Who might it be?  Suddenly, your surroundings start to move.  A chill goes though your body.  Before you know what's happening, you see her….Kaa, the snake.  Coiling around the trees, she approaches you slowly but surely…"
MAN I WANT TO DO THIS!  Below is a listing of the cities where YOU can enjoy what sounds like an incredible VR journey into the world of Disney's "The Jungle Book."
12 locations across the country

West:

3/25 – 3/27—Century City 15, LA 

 4/1 – 4/3—Mission Valley 20,  San Diego

4/8 – 4/10—Metreon 16, San Fran

4/15 – 4/24—SouthCenter  16, Seattle

Midwest:

3/25 – 3/27—Studio 30, Houston

 4/1 – 4/3—Studio 30, KC

4/8 – 4/10—Streets of Woodfield 20, Chicago

4/15 – 4/24—Rosedale 14, Minnesota

East:

3/25 – 3/27—Boston Commons, Boston

 4/1 – 4/3—Empire, NYC

4/8 – 4/10—Neshaminy, Philly

4/15 – 4/24—Tyson's Corner, Virginia
Consumer Activation Times at AMC/IMAX Theatres:

Thursday*:                             4pm – 12am          *March 24 ONLY
Thursday*:                             6pm – 12am          * April 14 ONLY

Friday/Saturday:                  1pm to 10:30pm

Sunday:                                  1pm – 8pm
As an added bonus, fans who attend Disney's Jungle Book VR Experience will receive this limited edition print by Poster Posse member Mike Mahle!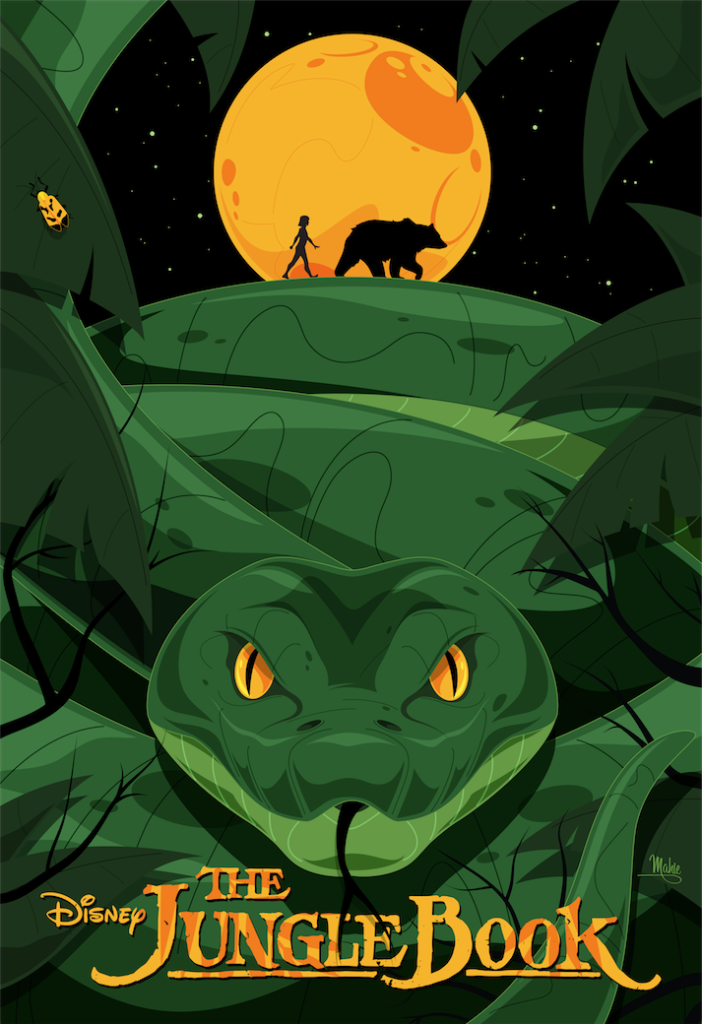 Stay up to date with all things JUNGLE BOOK via the following links: