David Bowie
January 8, 1947 – January 10, 2016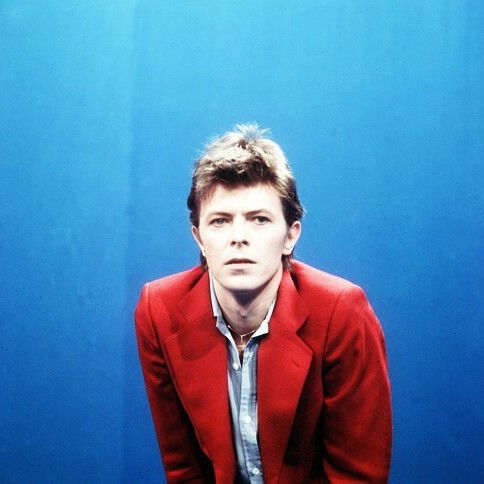 "I'm not a prophet or a stone aged man, just a mortal with potential of a superman. I'm living on."    
–  David Bowie

When I heard the news that David Bowie had passed away this week it caused me to pause and reflect.  The more I thought about it, it saddened me to my core.  Born David Robert Jones on January 8th, 1947 he spent over four decades being creative as a true artist, utilizing different mediums to express himself and paving the way for those who followed in the years to come. Most of us were well aware that he was prolific singer, songwriter but he was also a record producer, actor, he played multiple instruments (11 total) and was a gifted painter as well.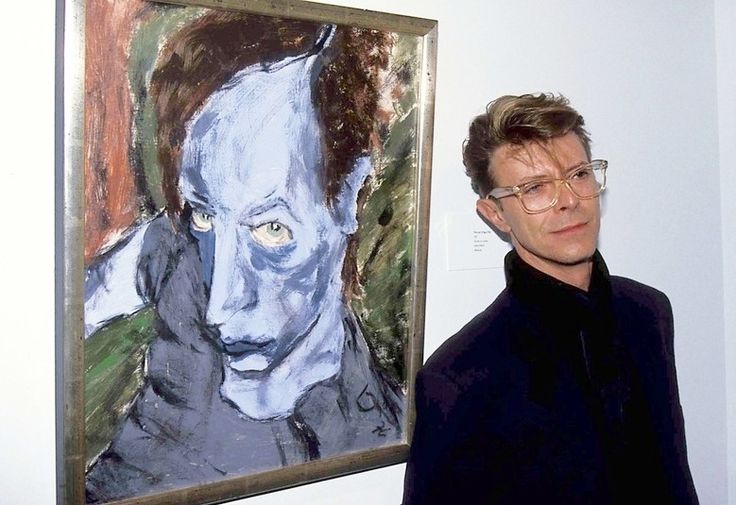 "Head of J.O." (portrait of Iggy Pop) by David Bowie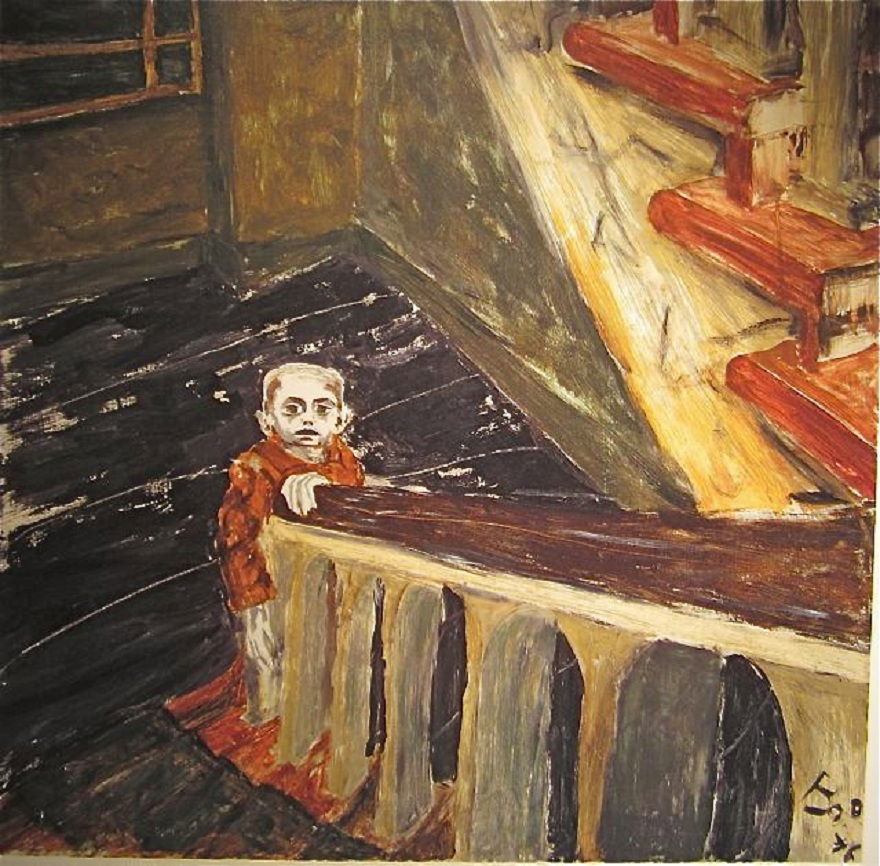 Painting by David Bowie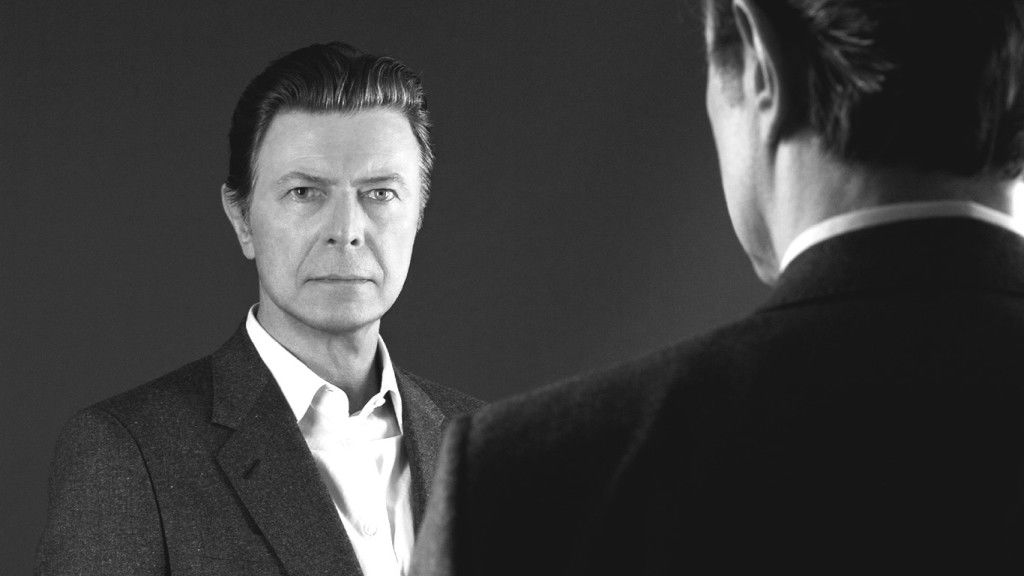 Since 1967 he released 28 albums (Blackstar came out January 8th, on his birthday of this year) and starred in 22 films.  His legacy and influence in these mediums is undeniable.  He was a fearless performer with a larger than life personality. He cited Fats Domino, Elvis Presley, The Platters, Little Richard, Charles Mingus and John Coltrane as major influences.  Upon listening to Elvis Presley for the first time it showed him the raw power of music and he once said that when he first heard "Tutti Fruiit" by Little Richard, "I had heard God."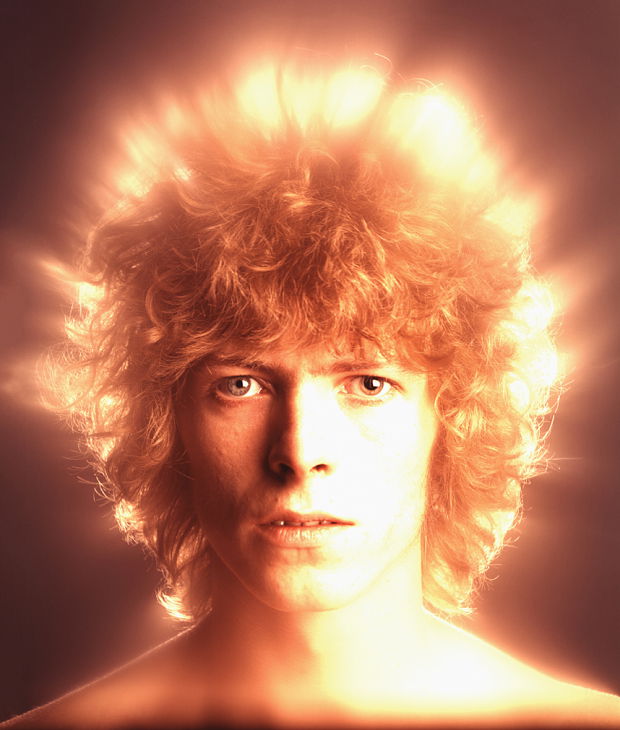 No matter how you look at him, whether it's as: Aladdin Sane, The Thin White Duke, Ziggy Stardust, The Man Who Sold The World, The Man Who Fell To Earth, Pierrot, or even Jareth The Goblin King, Bowie was like a chameleon over the decades, always changing, staying ahead of the curve and bringing something unique to whatever medium he was using.  His list of collaborations is legendary. John Lennon, Iggy Pop, Mick Jagger, Annie Lennox, Queen, Nine Inch Nails, Arcade Fire, Billy Corgan, David Gilmore, Bing Crosby, Nile Rodgers, Scarlett Johansson, TV on the Radio, and more have worked with Bowie on various projects.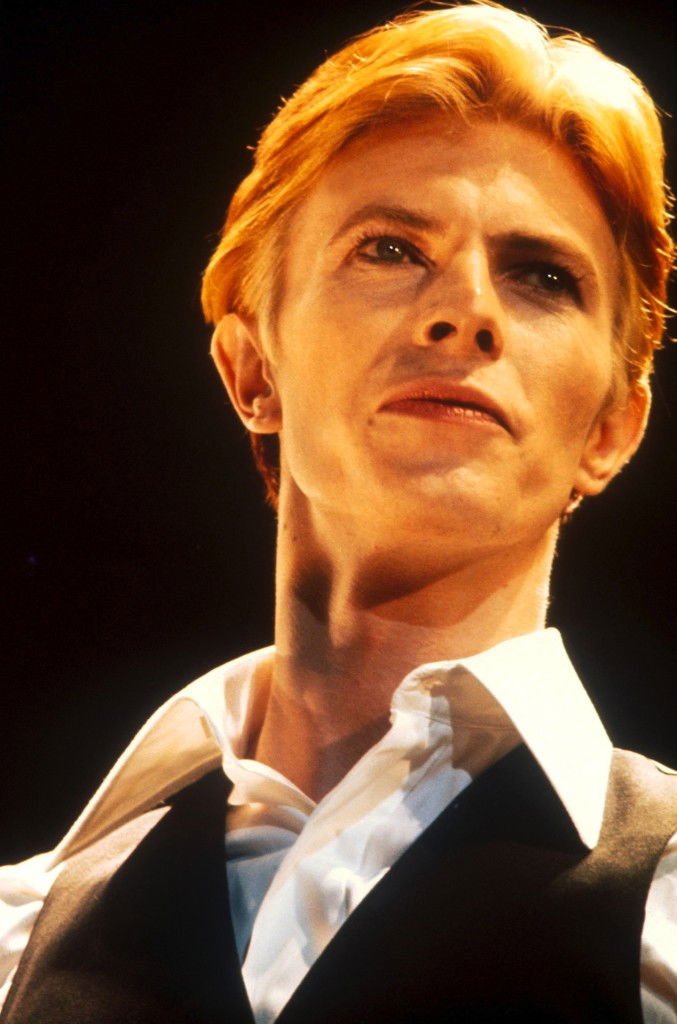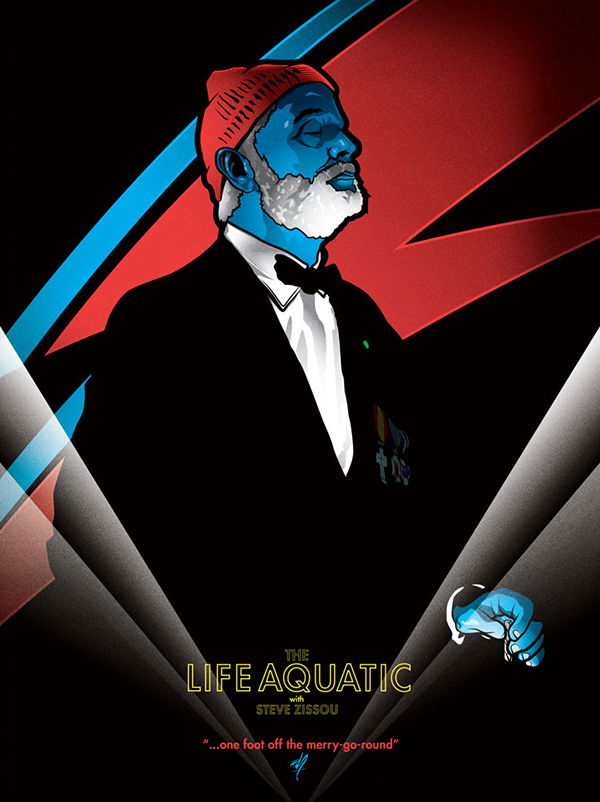 His music was a huge influence on "Life Aquatic" in fact was played throughout in Portuguese by Seu Jorge. I felt Bowie, even though never in the film, had to be represented. He made the movie what it was. – by Paul Ainsworth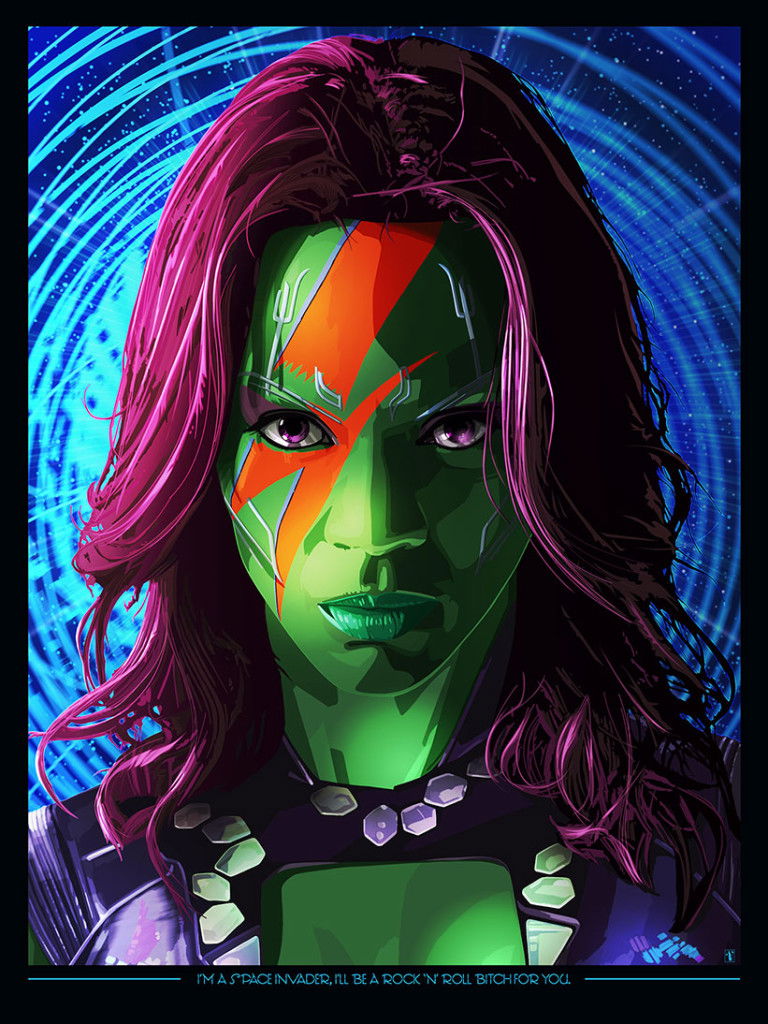 "I'm an alligator, I'm a mama-papa coming for you
I'm the space invader, I'll be a rock 'n' rollin' bitch for you
Keep your mouth shut, you're squawking like a pink monkey bird
And I'm busting up my brains for the words" – David Bowie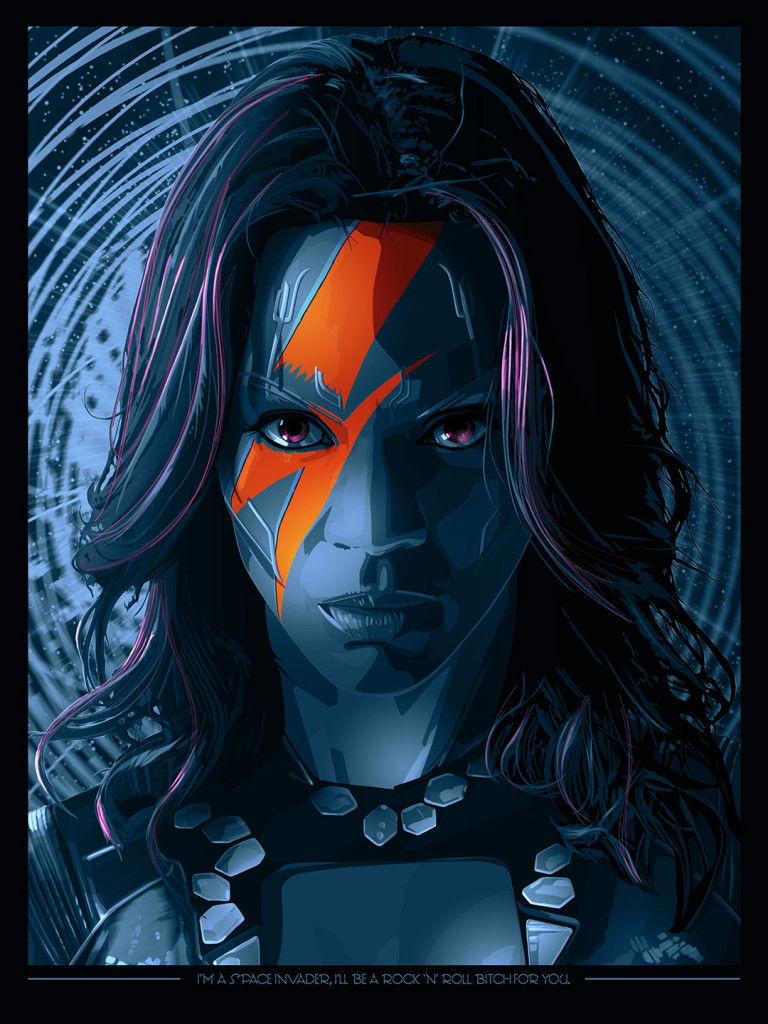 Gamora/ Bowie Mashup by The Dark Inker
Take a moment to watch these videos, listen to the songs and marvel at the man that deserves the title of "legend."  His passion to creativity will not be forgotten, his voice will be heard for many years to come.  I think it is safe to say that despite his passing, he will continue to be an inspiration to others and we are all better off having been witness to his immense artistry.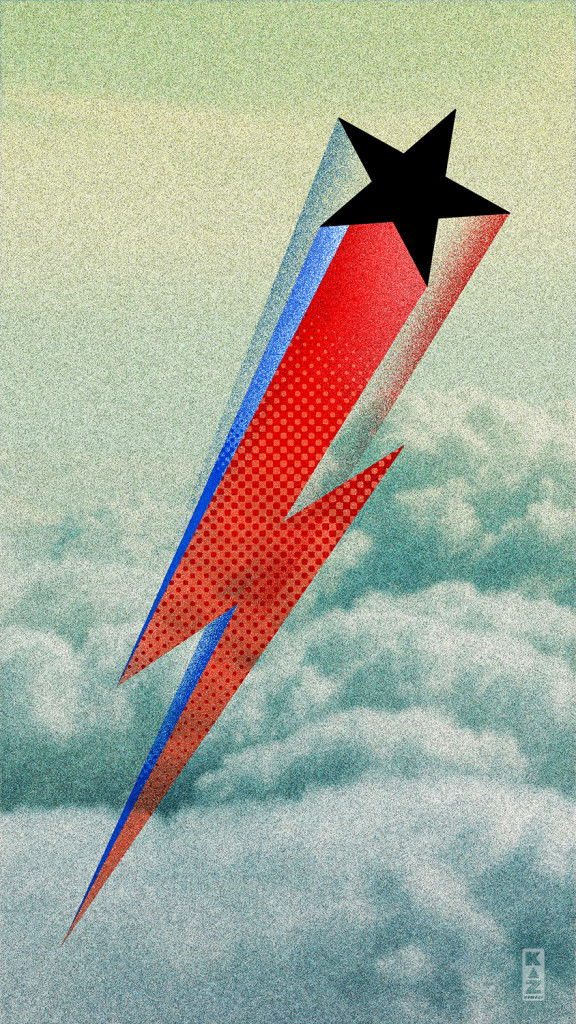 by Kaz Oomori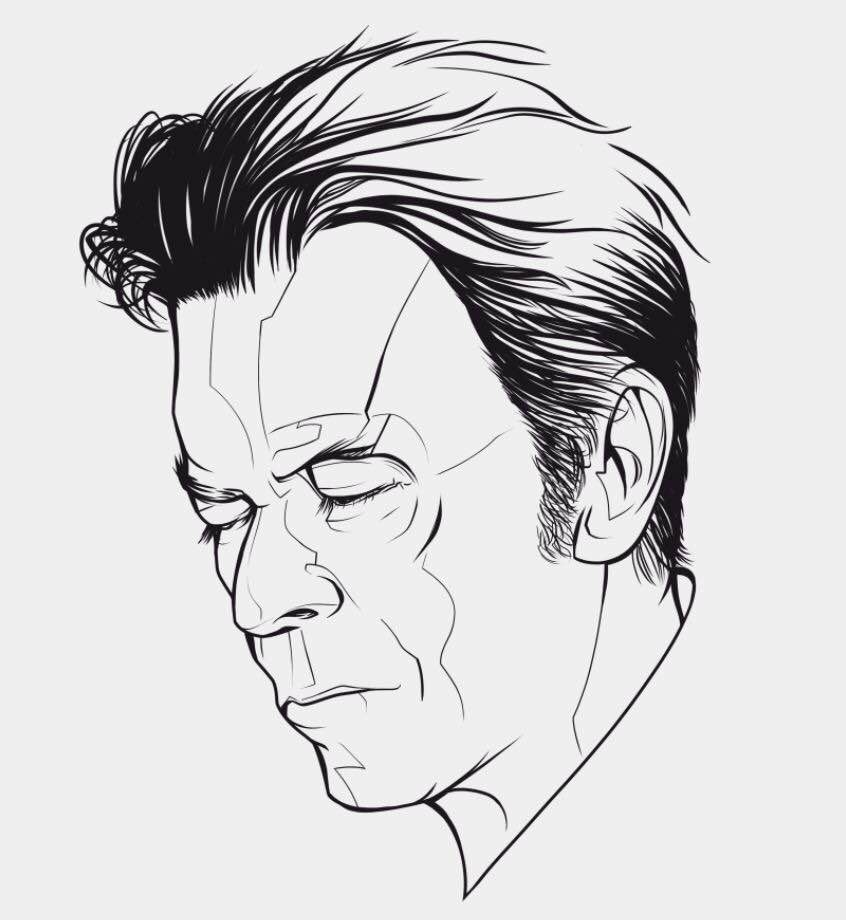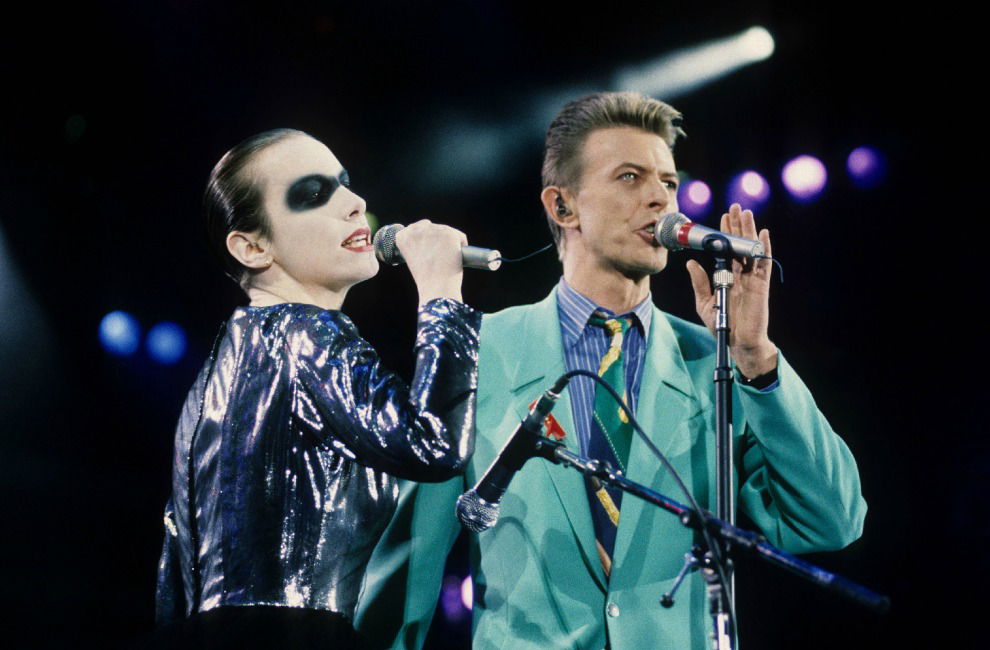 David Bowie / Annie Lennox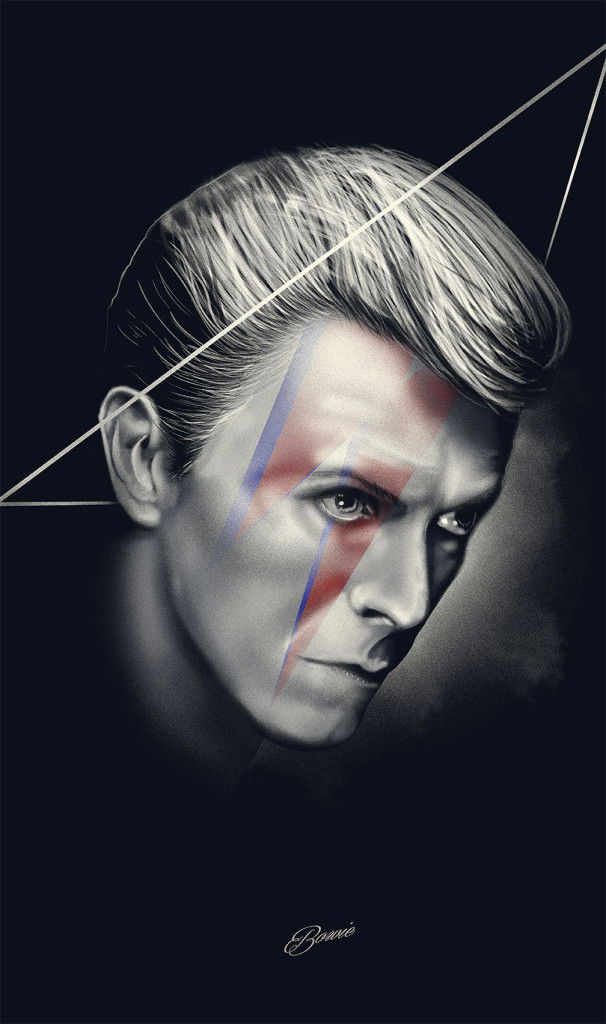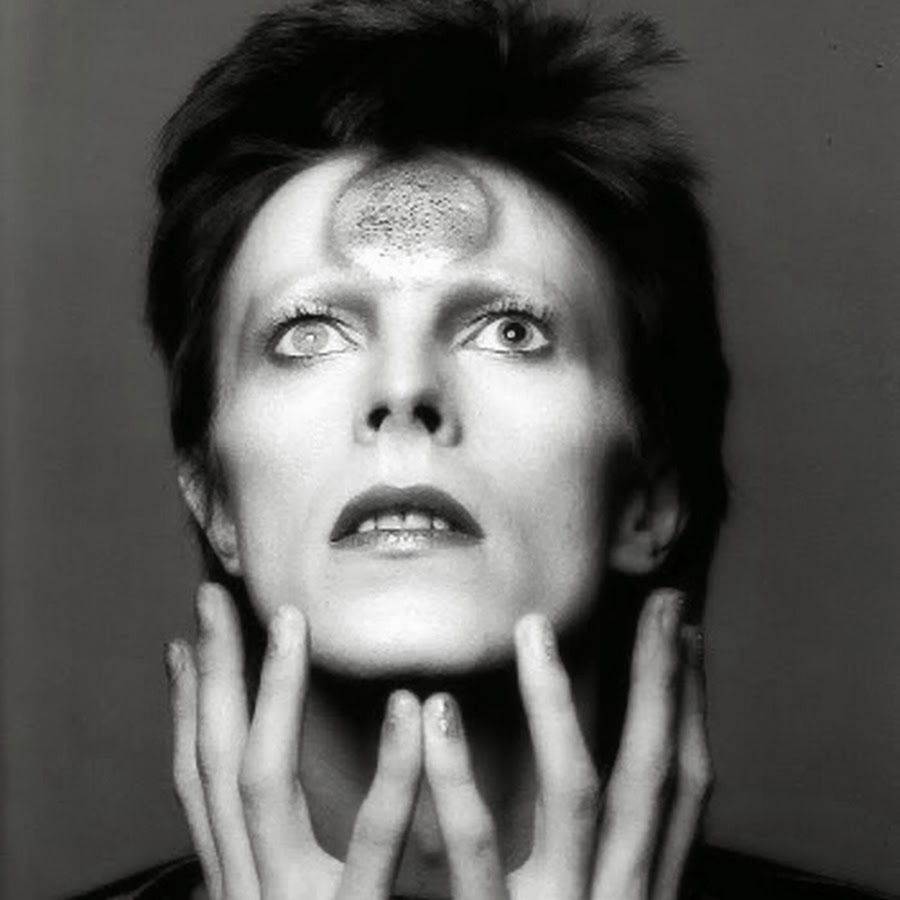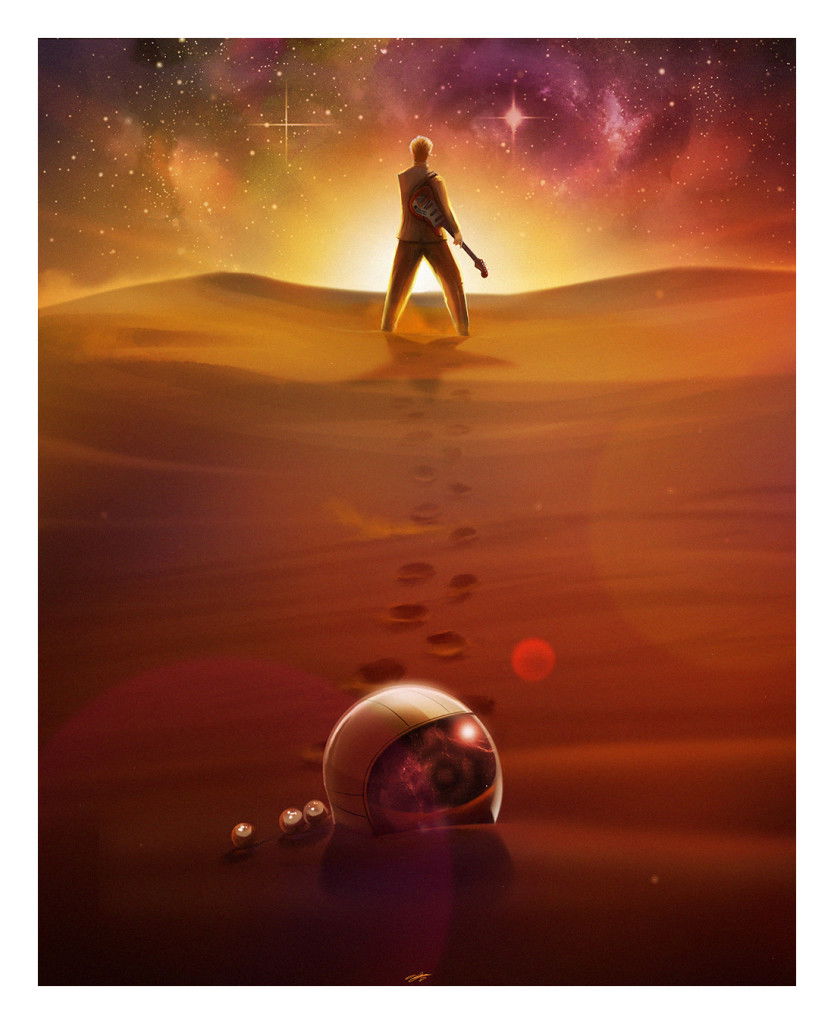 "Starman" by Andy Fairhurst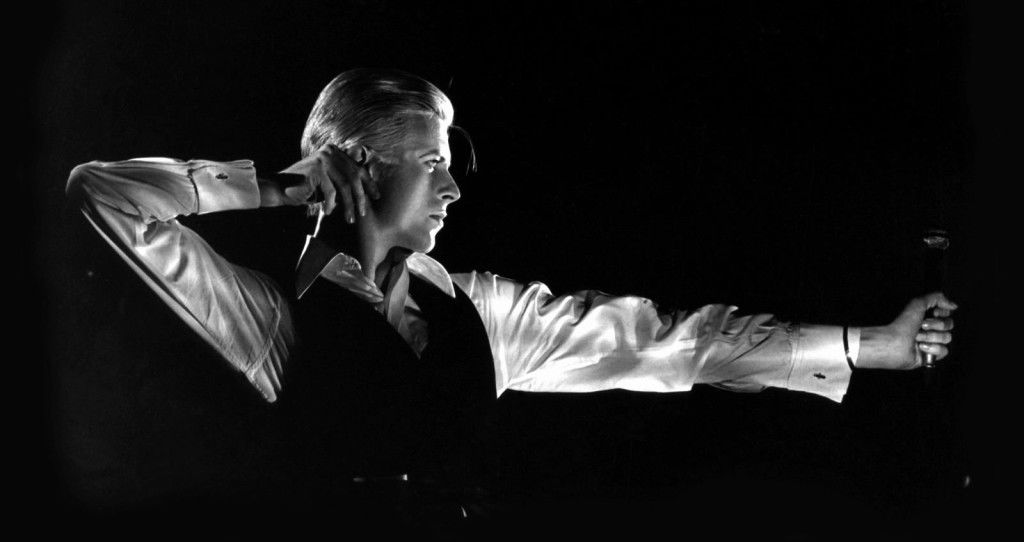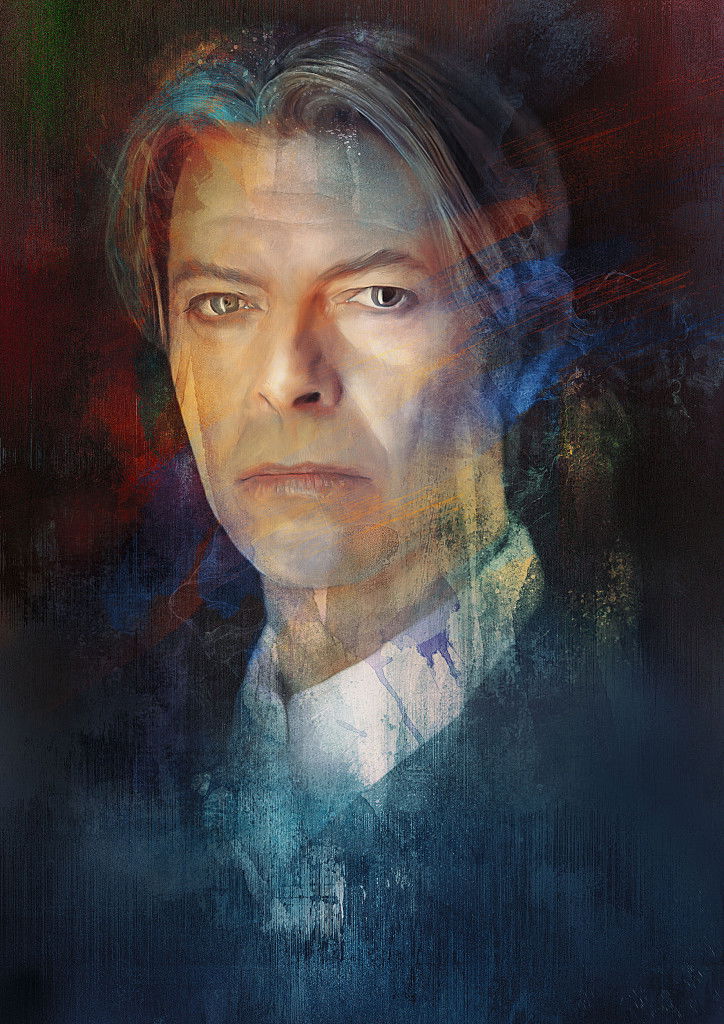 by Rich Davies