1966… the year I was birthed.  It 'twas also the year that ABC launched the insanely entertaining, live action series, "Batman."  Starring Adam West and Burt Ward, the show was campy and clever, included a fantastic score and hosted a plethora of amazing supporting actors and actresses such as: Cesar Romero, Burgess Meredith, Frank Gorshin, Julie Newmar, Eartha Kitt and of course, Vincent Price to name a few.
Today, Dark Hall Mansion has unveiled 3 sensational prints by Orlando Arocena that brilliantly pay homage to the series' most iconic villains, Joker, Riddler and Penguin.
These prints are officially licensed by Warner Bros. Consumer Products, on behalf of DC Entertainment and are being offered in two formats, giclee or canvas and will be available as individual prints or in complete sets of three. Dark Hall Mansion will be at New York Comic Con this week, (Booth #503), but they are making these prints available online NOW as a pre-sale before the hoards descend upon the Con.  (Click HERE to PURCHASE.)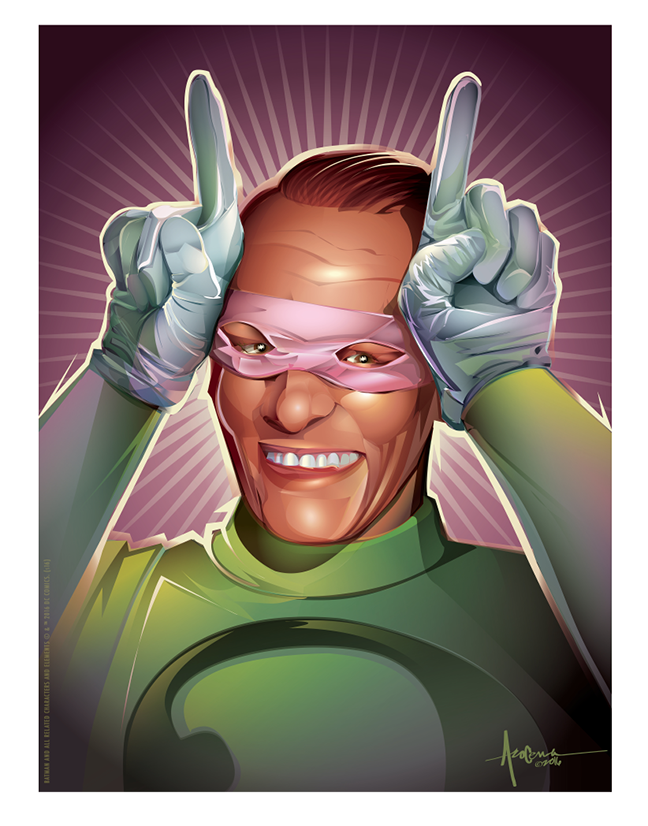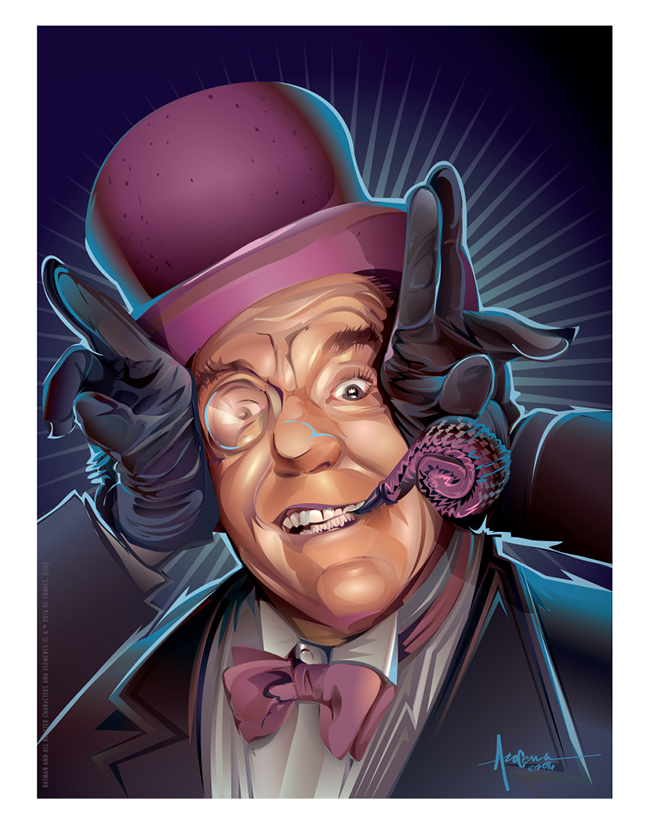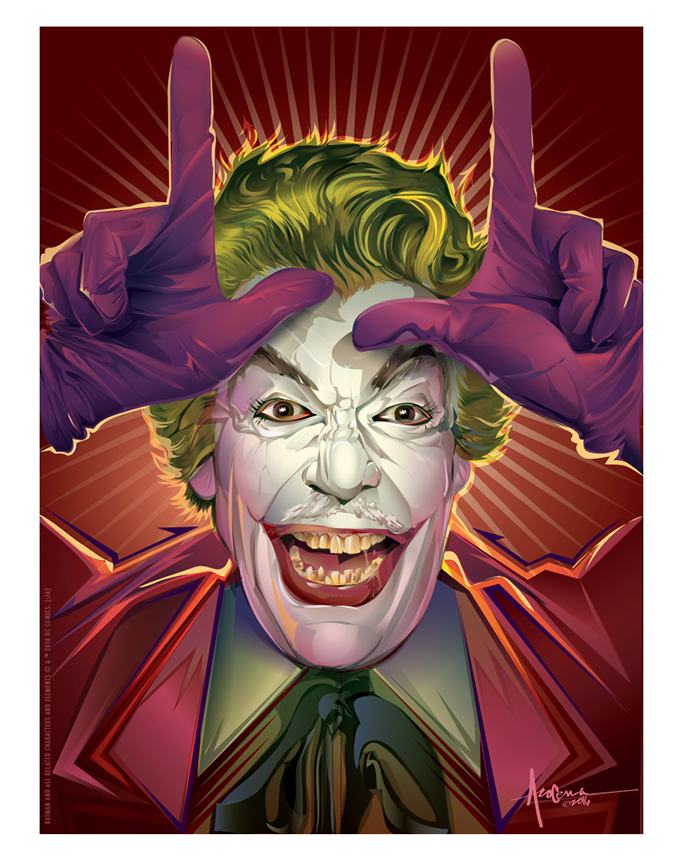 If you are fortunate enough to be attending New York Comic Con, be sure to stop by the Dark Hall Mansion booth, (#503) and take a gander at these beauties in person.  Also, be sure to follow Orlando on Twitter as he too will be in attendance, Thursday only, and he may have some goodies for those that are paying attention.