"Blood lost…Life found…"
On January 8th, 2016, Director Alejandro G. Iñárritu takes fans on the gritty road of revenge with his latest film, "The Revenant."  With Leonardo DiCaprio and Tom Hardy on board, this one has been on our radar for some time now and we can't WAIT to see it.
Here is the official synopsis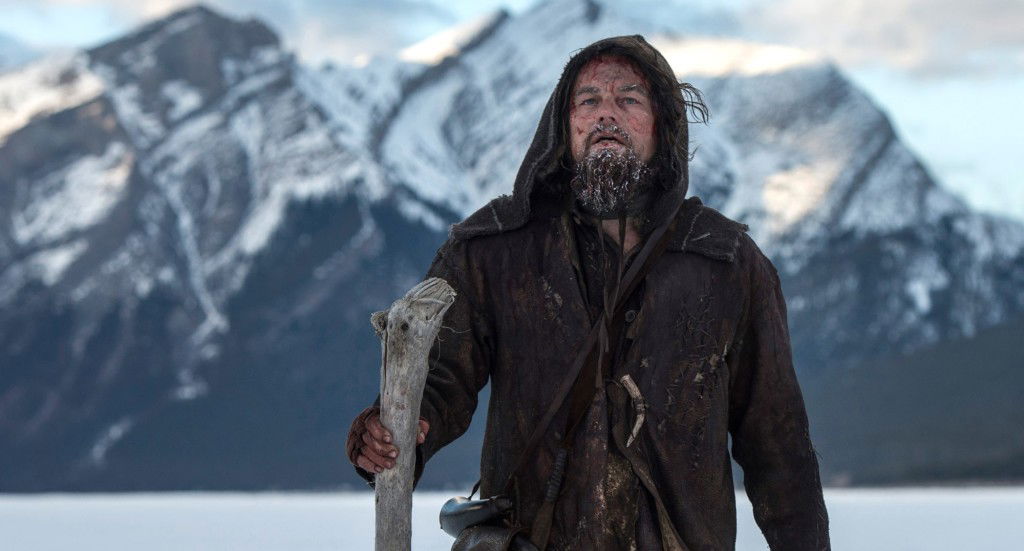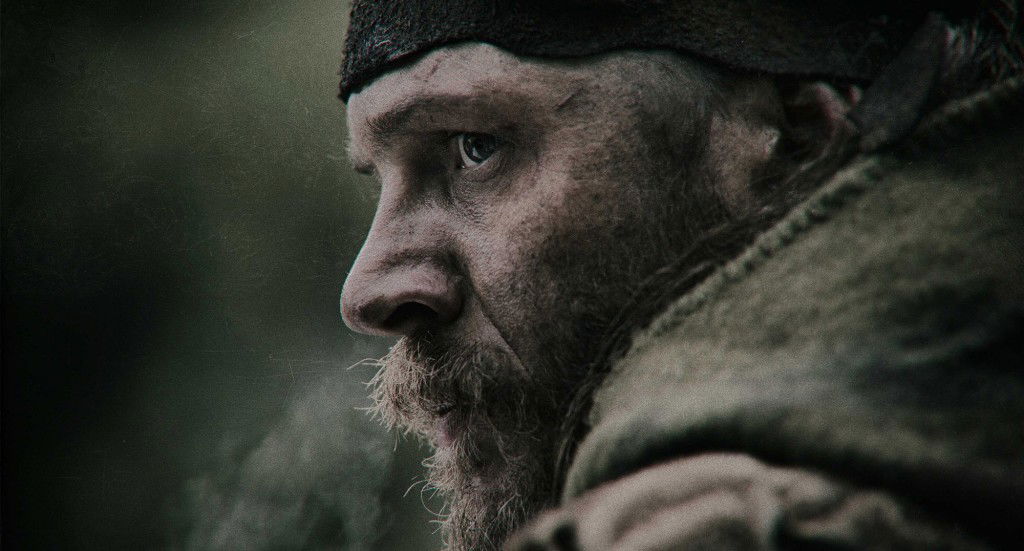 Inspired by true events, THE REVENANT is an immersive and visceral cinematic experience capturing one man's epic adventure of survival and the extraordinary power of the human spirit. In an expedition of the uncharted American wilderness, legendary explorer Hugh Glass (Leonardo DiCaprio) is brutally attacked by a bear and left for dead by members of his own hunting team. In a quest to survive, Glass endures unimaginable grief as well as the betrayal of his confidant John Fitzgerald (Tom Hardy). Guided by sheer will and the love of his family, Glass must navigate a vicious winter in a relentless pursuit to live and find redemption. THE REVENANT is directed and co-written by renowned filmmaker, Academy Award® winner Alejandro G. Iñárritu (Birdman, Babel).
This one is poised to take home quite a few awards and from the looks of things…deservedly so.  U.K. artist Daniel Nash has created a poster inspired by the film and it's absolutely fantastic.  Here is what he had to say about the film and the project.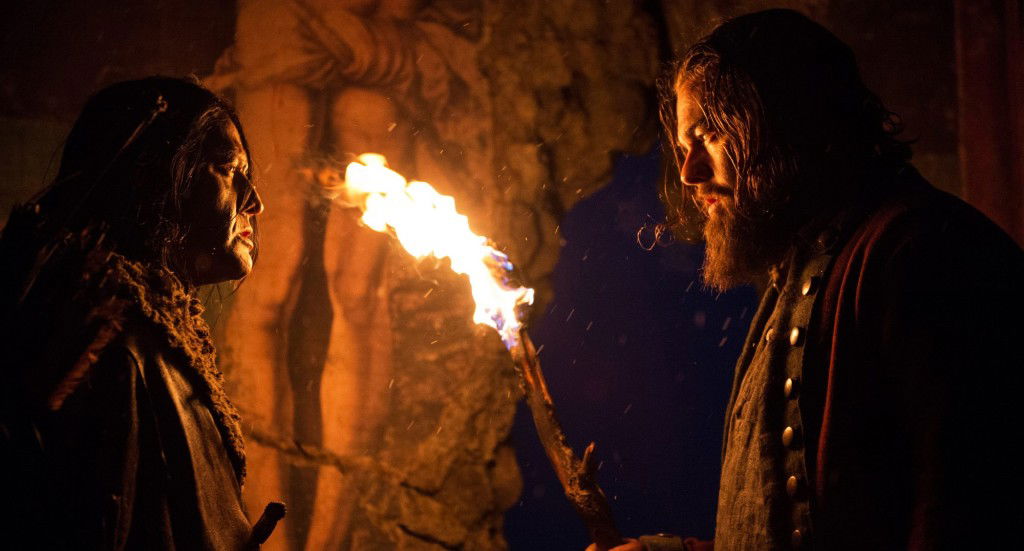 "After having seen the trailer and that the film was directed by Alejandro González Iñárritu, the director of "Birdman," I did a little more research about the story and its the kind of tale and setting I love – I'm fascinated by the 1800's American frontiers, and watch all of Ray Mears programs relating to such times and events. I wanted the piece to convey a level of tranquility that is potentially about to be severely ruptured. I can't wait to see this film and hope you like the piece!'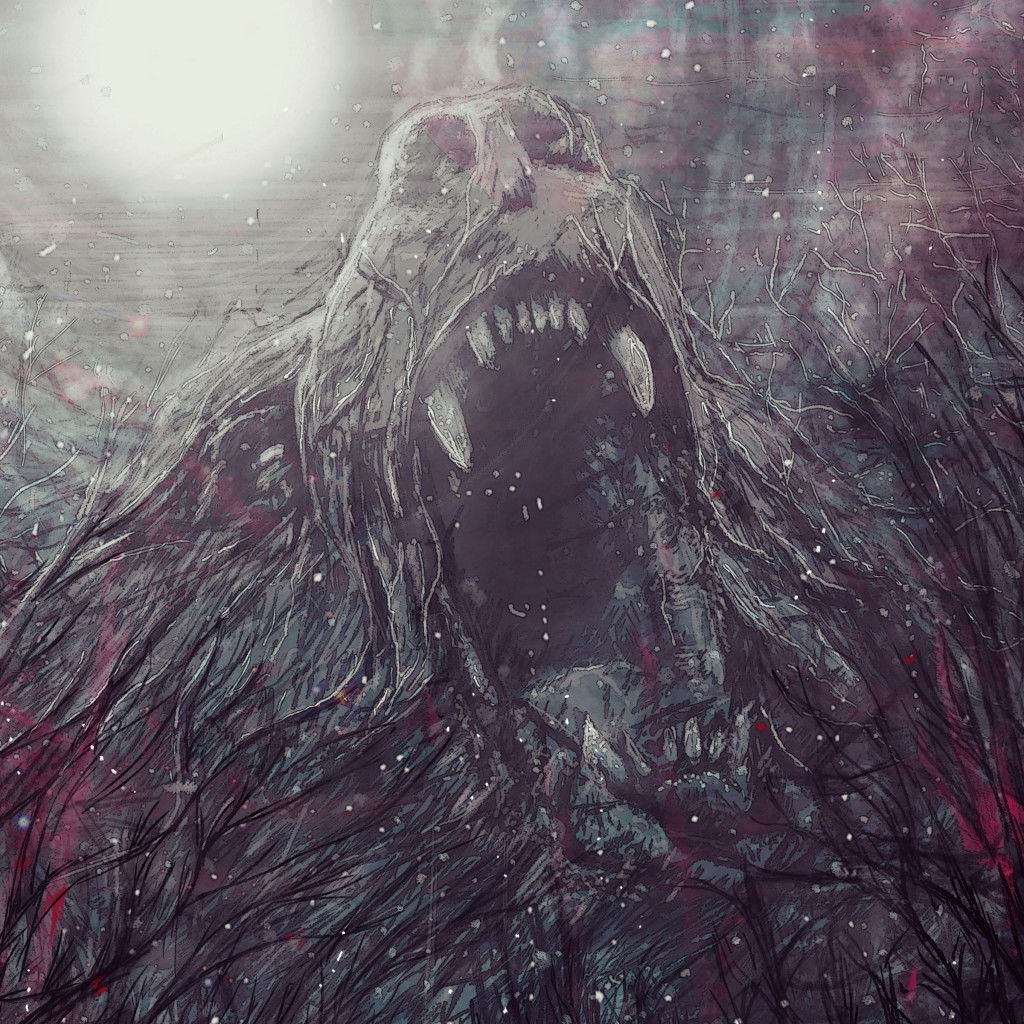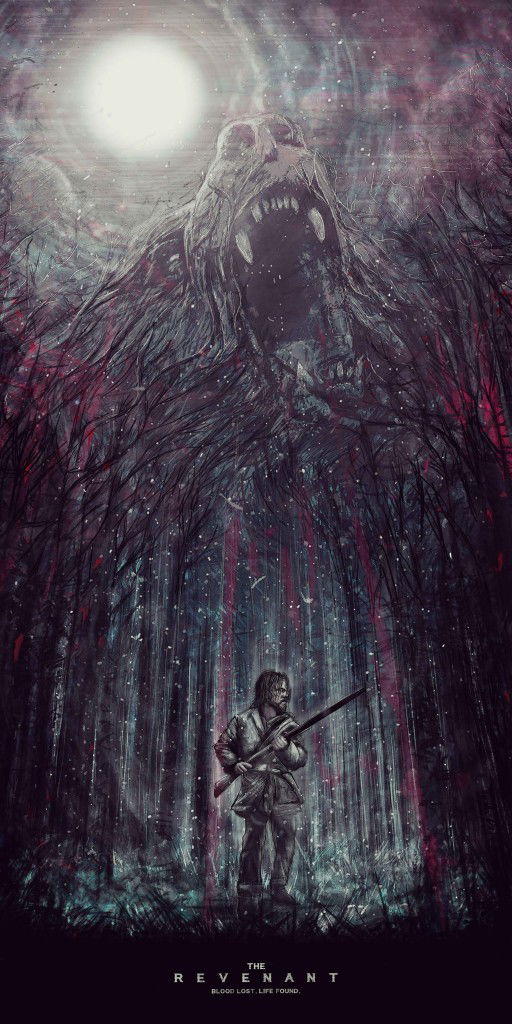 "Blood Lost. Life Found." by Daniel Nash
Gicleé print on Fine Art Hahnemuhle German Etching 310gsm
 12″ x 24″
Hand signed and numbered
Limited Edition Of 100
Printed and shipped from the U.K.
Please allow up to 4 weeks for delivery
Watch the official trailer and feel the power of the performances, get swept away by the incredible locations and caught up in the sensational score by Ryuichi Sakamoto and Alva Noto.
 FOLLOW DANIEL NASH: Official Website, Twitter
FOLLOW THE REVENANT: Official Website, Twitter, Facebook, Instagram