Earlier this year the Poster Posse launched Phase 1 and Phase 2 of a tribute project for Christopher Nolan's sci-fi adventure "Interstellar."  The film is currently wowing fans at the theater and now they have a chance to pick up a fantastic print by Posse member Daniel Nash.  Today Bottleneck Gallery released a limited edition version of Daniel's piece from Phase 2 of our project and it looks absolutely fantastic.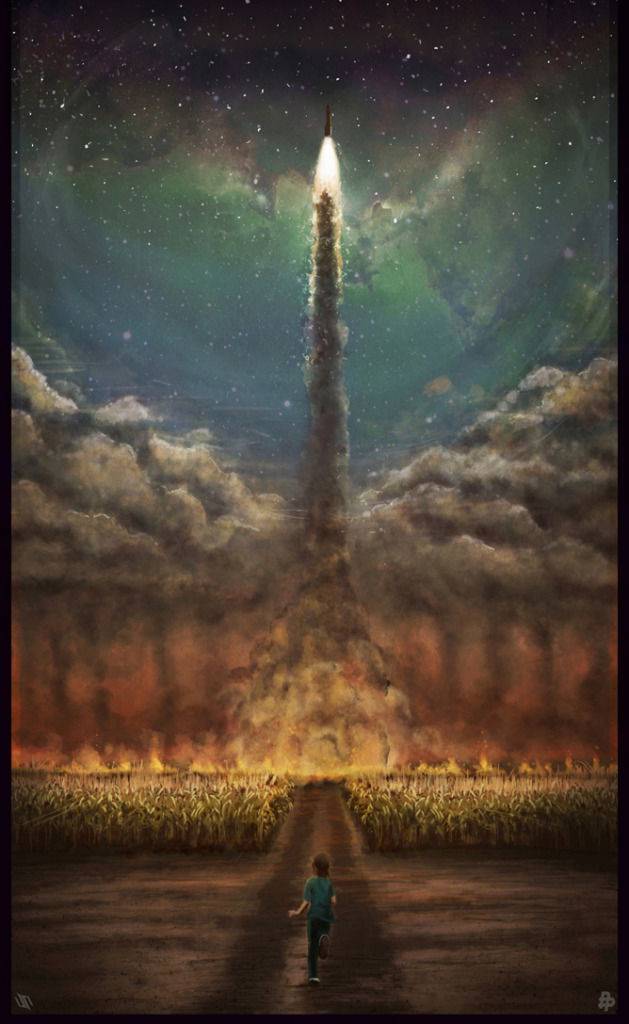 "I Love You Forever"
By Daniel Nash
Giclee print on velvet fine art paper
15 x 25 inches
Numbered edition of 40
"Interstellar" chronicles the adventures of a group of explorers who make use of a newly discovered wormhole to surpass the limitations on human space travel and conquer the vast distances involved in an interstellar voyage.  The film stars Matthew McConaughey, Michael Caine (one of Nolan's go-to actors),Jessica Chastain, Anne Hathaway, Matt Damon, Bill Irwin, Ellen Burstyn, Casey Affleck, Topher Grace, John Lithgow, and Wes Bentley. 
Check out this cool featurette that takes you behind the scenes of the film.