Ridley Scott's historical action/ drama film, "Gladiator" may have come out in 2000 but it is still one of those films that we watch WHENEVER it is on.  The film stars Russell Crowe, Joaquin Phoenix, Oliver Reed, Djimon Hounsou, and Richard Harris and takes place during Roman times.  Rome's greatest military leader, General Maximus Decimus Meridius, (Crowe) is a warrior who has served his Emperor exceedingly well.  When the Emperor's son betrays his Father and murders him, he places Maximus into slavery fearing retribution.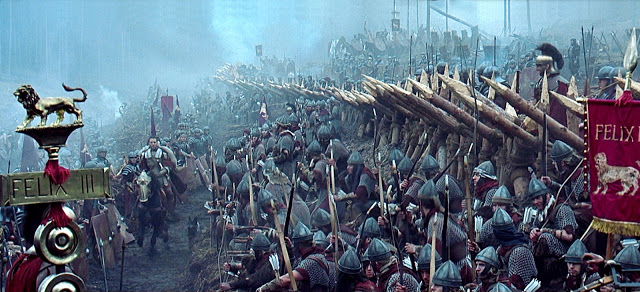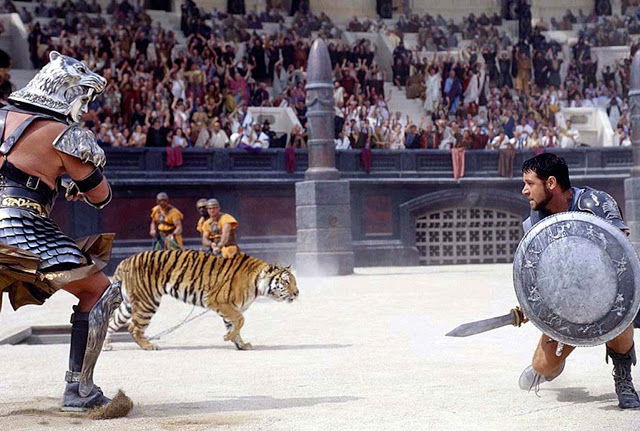 The film is brilliantly shot and epic in scope, filled with amazing action/ fighting scenes and touched off with a sensational soundtrack by Hans Zimmer and Lisa Gerrard.  Fast forward 15 years later and now we have artist Dani Blázquez who has decided to make this film the subject of his very first screen print.  The print is part of a private commission and after seeing the final image, we are VERY jealous of the person who has this on their wall!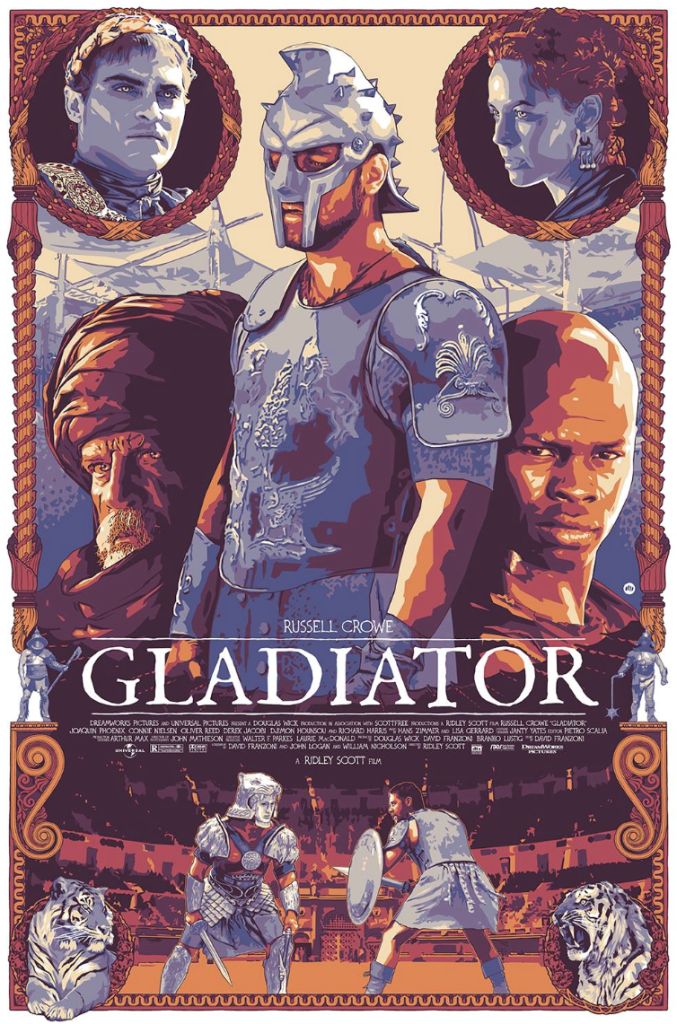 "Gladiator" by Dani Blazquez
9 color screen print
24″ X 36″
As we stated earlier, this amazing print was done for a private commission but Dani will have artist proofs on sale in the near future.  Follow him on FACEBOOK and check out his OFFICIAL WEBSITE for more info as it is released.  Be sure you head over to his BEHANCE PAGE to see the rest of his impressive portfolio.