Cult Collective has quickly become one of our favorite websites in just the short time it has been around.  Today, they announced an all new Harry Potter inspired print by one of our favorite artists working, The Dark Inker.  This lethal combination of "two favorites" immediately caught our attention so we had to share it with you.  This will mark Cult Collective's second screen print release and yes….we love it.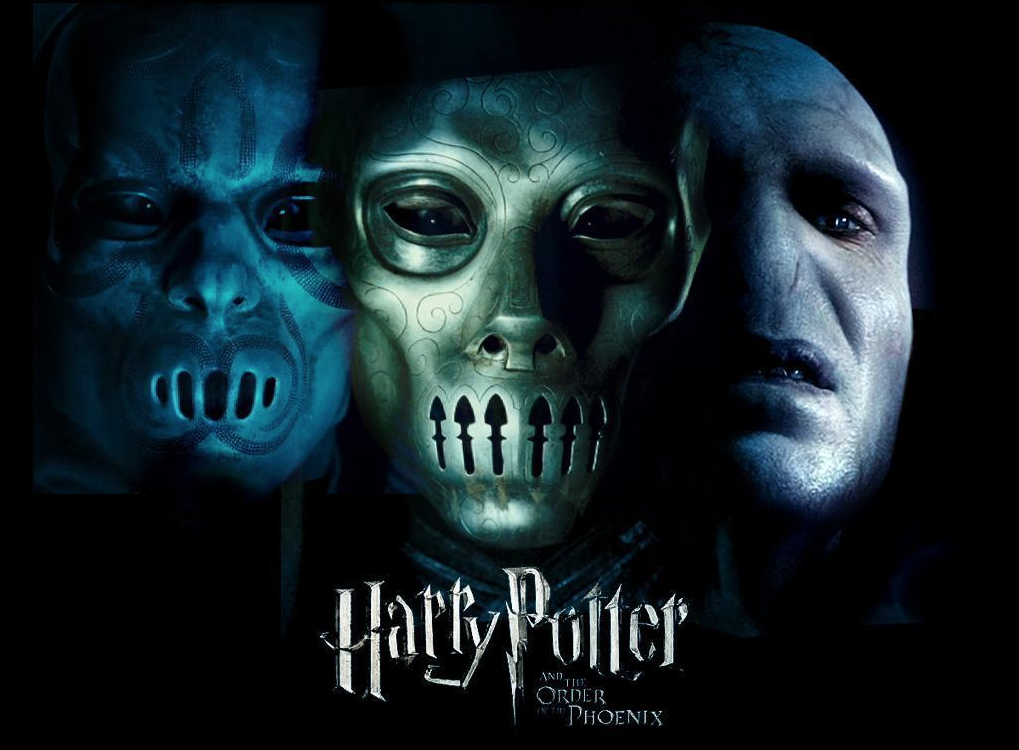 Called, "The Dark Mark" the print features the symbol of the Death Eaters from the magical world of Harry Potter.  Here is what The Dark Inker had to say about the project.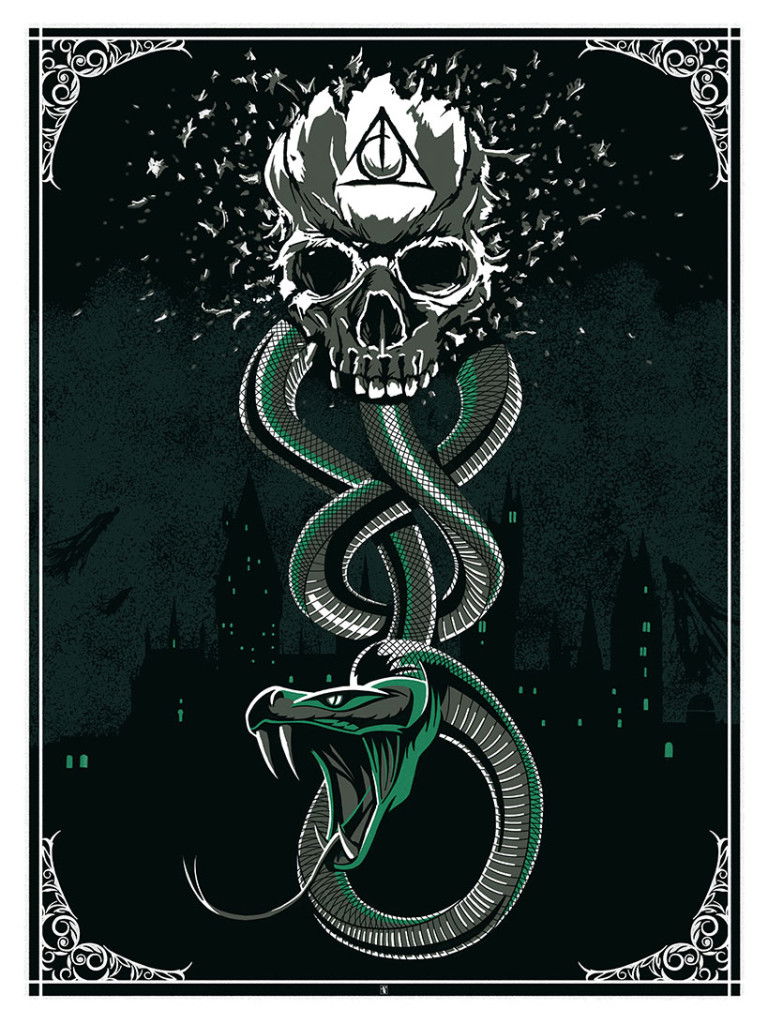 "The Dark Mark" by The Dark Inker
18″x24″ screen print
5 colour with glow in the dark layer
Printed by Lady Lazarus Press
Printed on 100 Cougar White
£20/ roughly $30 plus s&h
Limited edition run of 50
"When James at Cult Collective approached me to get involved in a planned print release, I jumped at the chance. I really love what his doing with Cult Collective, so was very excited to be able to work with him. We kicked a few ideas around before coming up with The Dark Mark concept and I must say it was great fun to work on. Have to give credit to James for the wicked idea of adding a GID layer!! Hope the print goes down well, especially for Cult Collective, it's a great site and deserves all the support possible!" – The Dark Inker (AKA Stephen Sampson)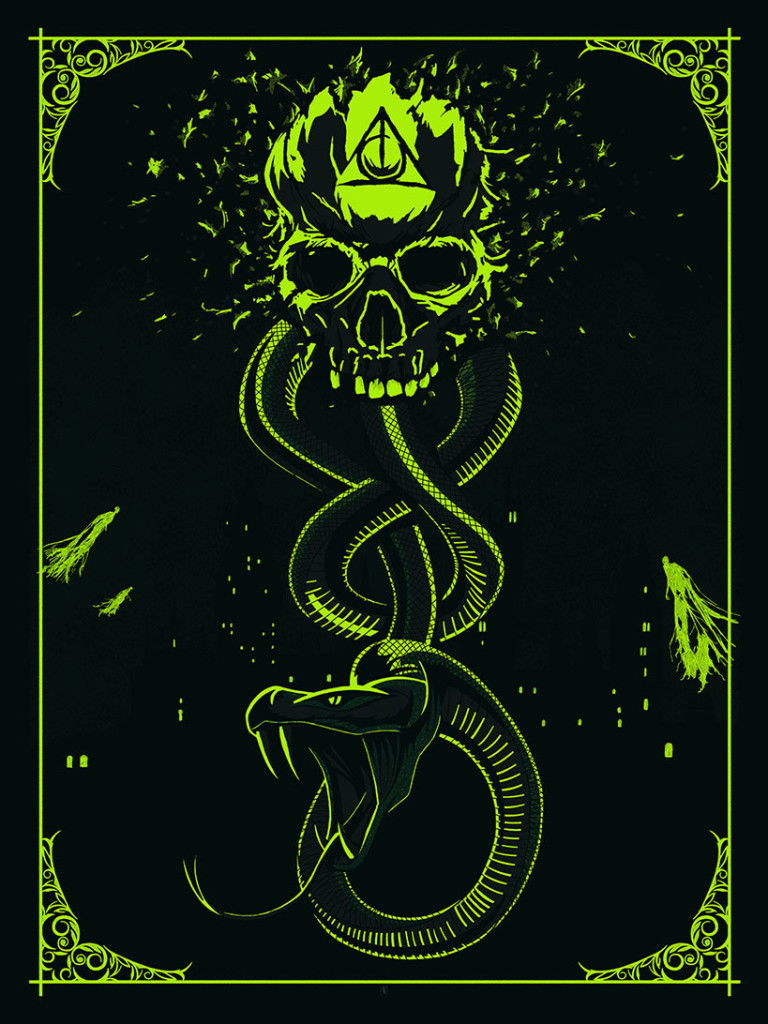 Ghoulish Green Glow In The Dark Layer
This awesome print goes on sale tomorrow, Wednesday, March 25th at 6 PM GMT via the Cult Collective WEBSTORE.
.