Sheffield based freelance designer, Chris Skinner has just announced a new project and revealed the first piece.  Titled, "I am a Faun" Chris has transferred his art to wood and it's damn good.  Here is what he had to say about the project.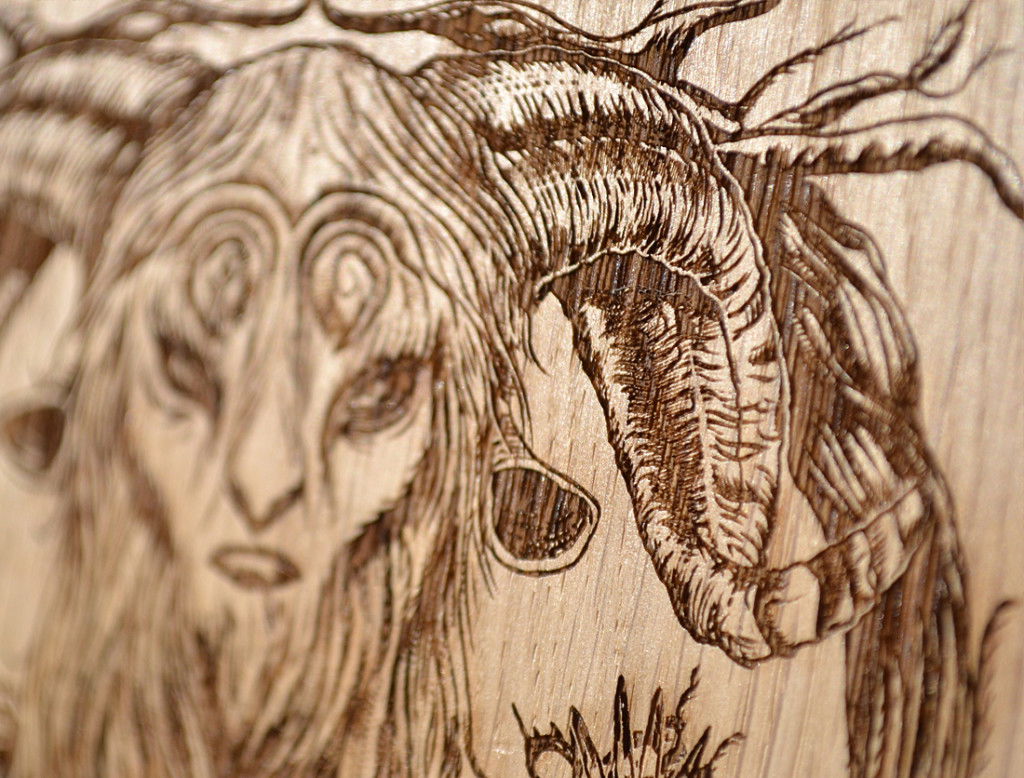 This piece developed from the results of some tests I did engraving my recent Labyrinth commission onto wood. Unfortunately the Labyrinth print would have needed too much work and engraving quite large for it to be successful so I decided to put that energy into a new illustration. I wanted to keep with the fantasy vibe which lends itself to natural materials like wood and in Pan's Labyrinth the Faun is part of the forest and I thought he would be a great fit for this first release. – Chris Skinner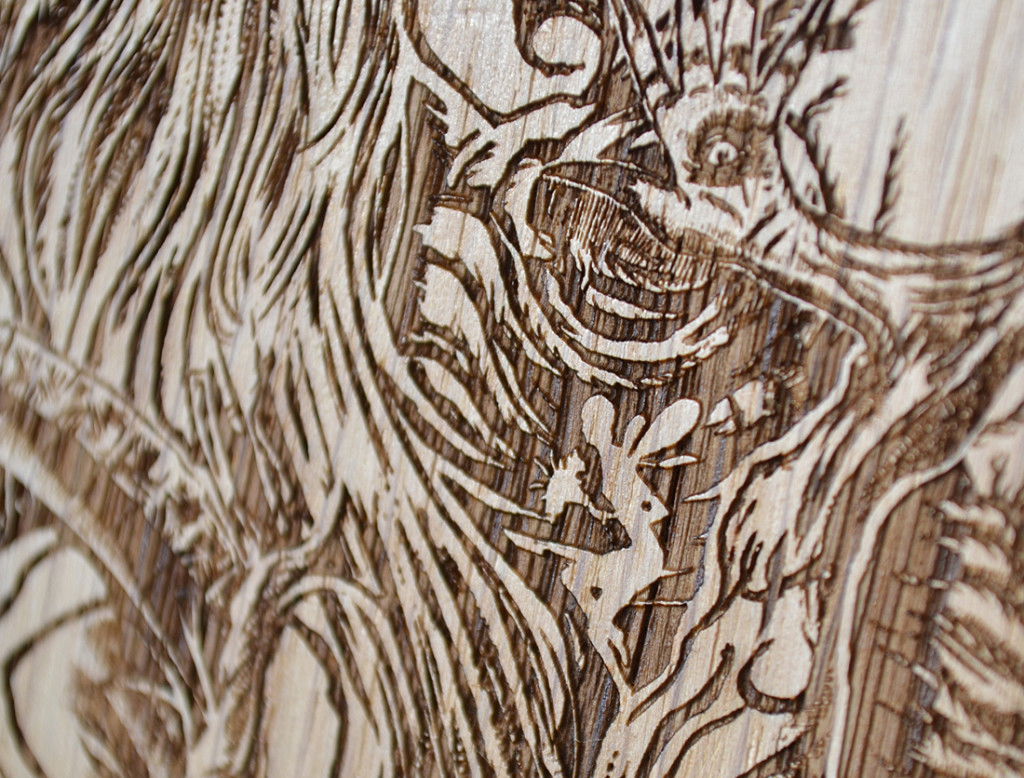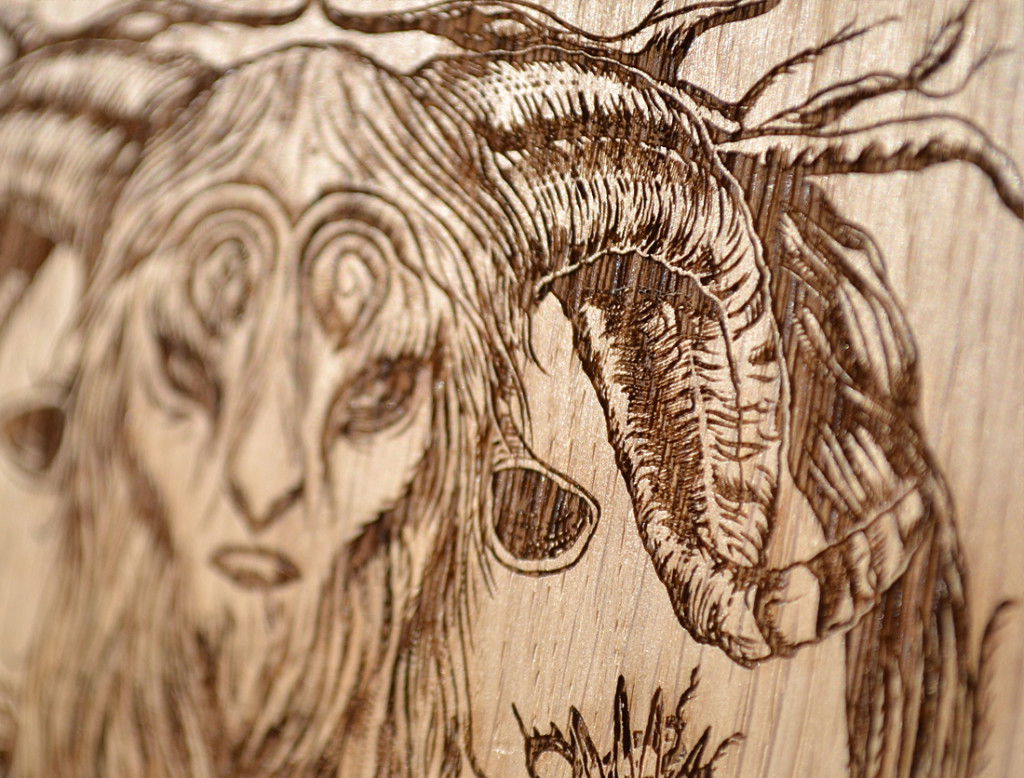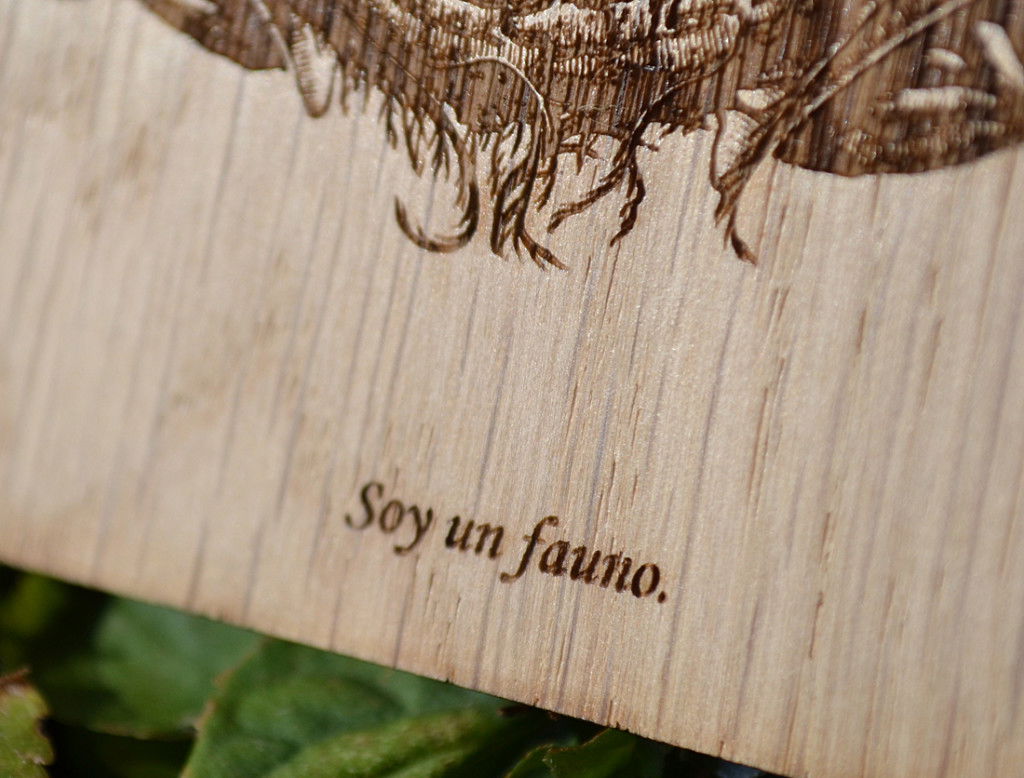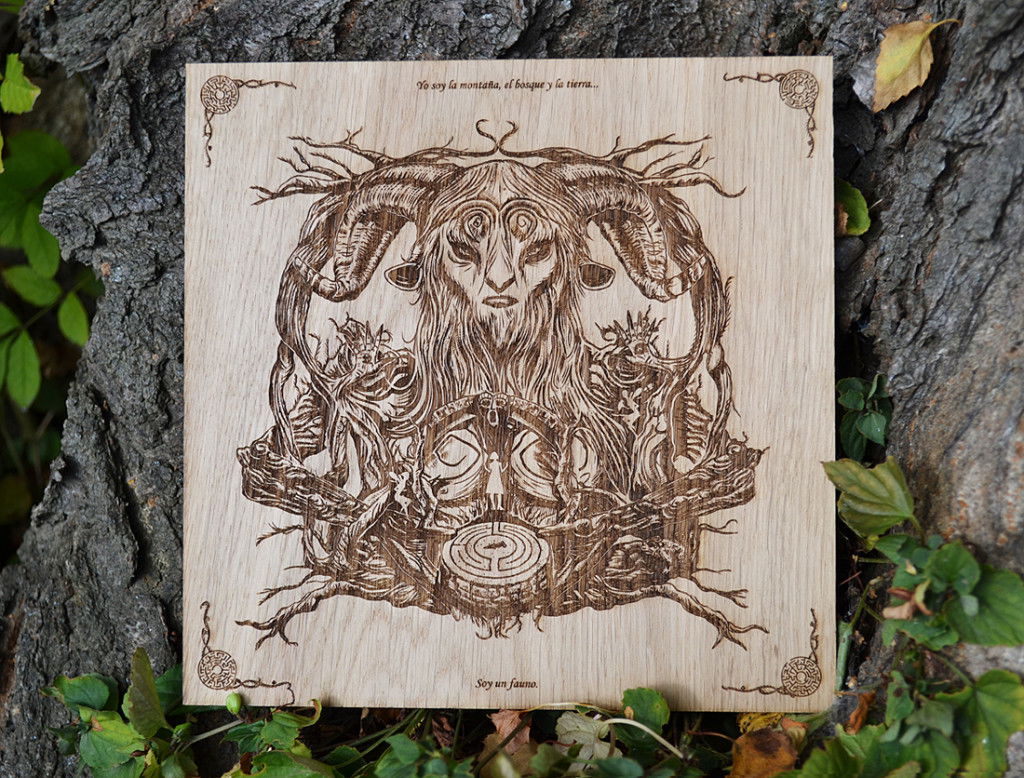 'I am a Faun'
Illustration laser engraved on European Oak, lightly sanded and finished with Beeswax.
Approx 7" x 7" and 3mm thick
Signed & Numbered.
Chris loves his fans and this is the first in a series of limited edition engravings, so people who buy this piece will be able to have a matching number on the next release.  Stay tuned and we will let you know when he announces any other editions.  Stay up to date with everything Chris has going on via the following links: