"May you find your Tower, Roland, and breach it, and may you climb to the top!"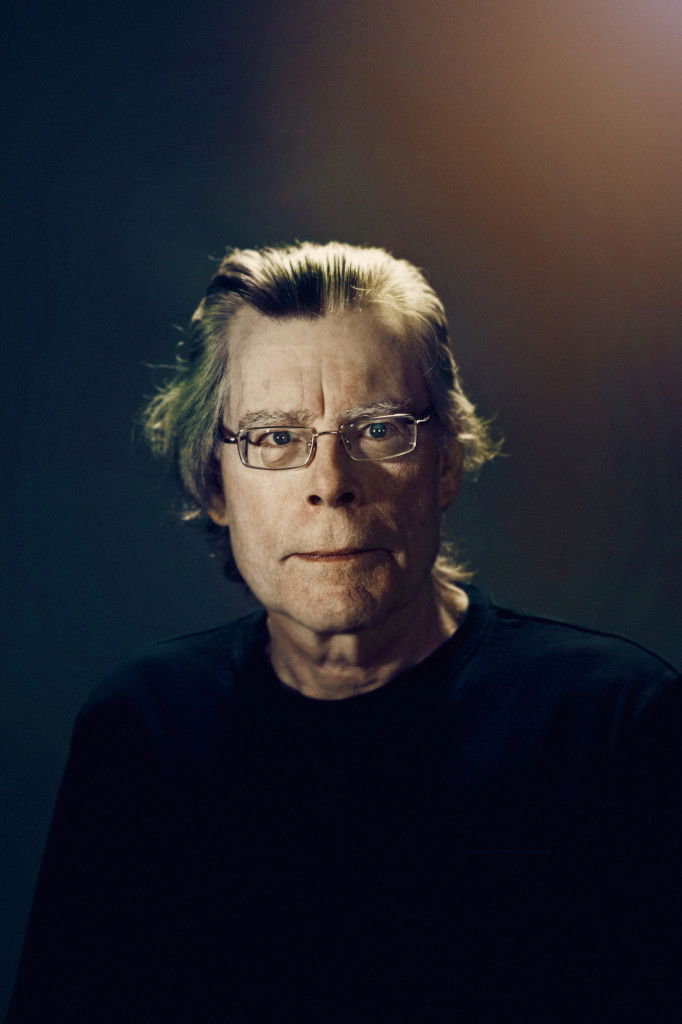 "The Dark Tower" series of books by written by Stephen King from 1982 – 2012 and is inspired by the poem "Childe Roland to the Dark Tower Came" by Robert Browning.  There are currently eight books in the series and it is a combination of science fiction, westerns, fantasy and of course, and of course, plenty of horror.  Here is the official description from Stephen King's official Dark Tower website.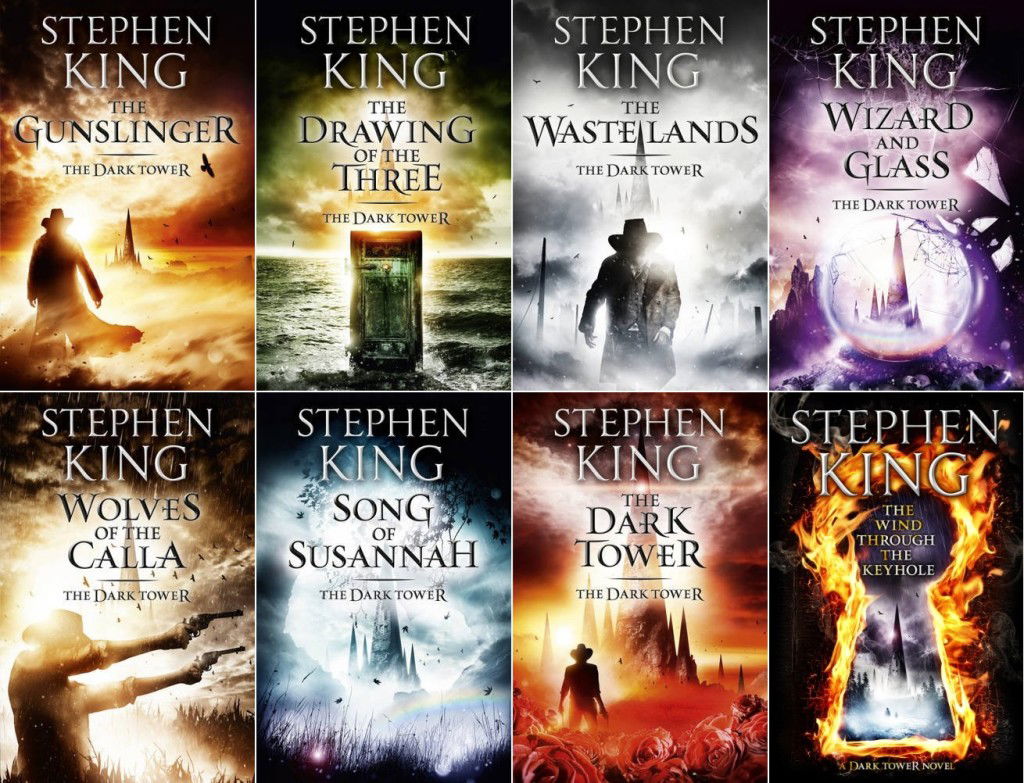 The Dark Tower series tells the story of Roland Deschain, Mid-World's last gunslinger, who is traveling southeast across Mid-World's post-apocalyptic landscape, searching for the powerful but elusive magical edifice known as The Dark Tower. Located in the fey region of End-World, amid a sea of singing red roses, the Dark Tower is the nexus point of the time-space continuum. It is the heart of all worlds, but it is also under threat. Someone, or something, is using the evil technology of the Great Old Ones to destroy it.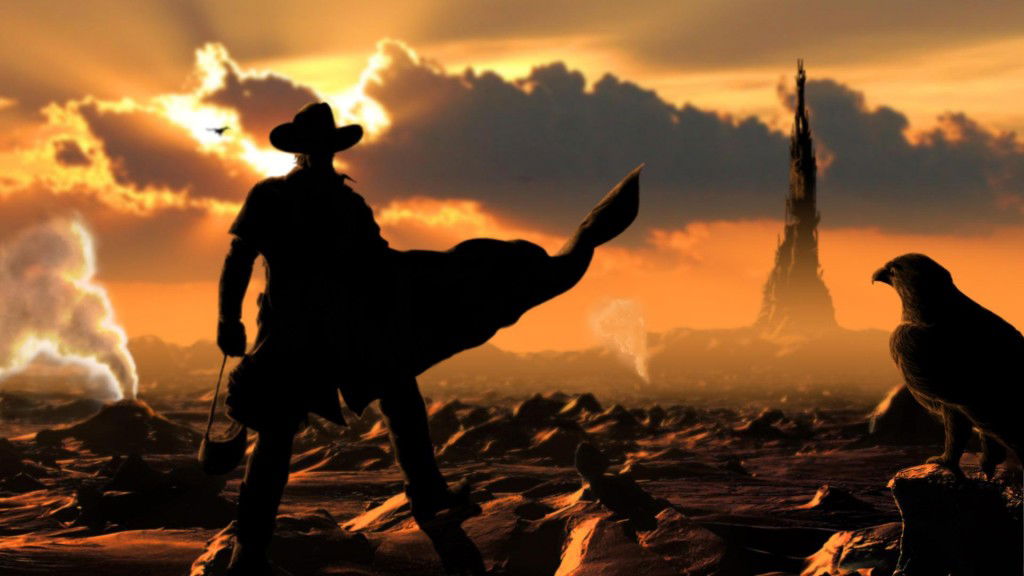 In Roland's where and when, the world has already begun to move on. Time and direction are in drift, and the fabric of reality is fraying. However, things are about to get much worse. The six invisible magnetic Beams, which maintain the alignment of time, space, size, and dimension, are weakening. Because of this, the Tower itself is foundering. Unless Roland can find a way to save the Beams and stabilize the Tower, all of reality will blink out of existence.
Inspired in equal parts by Robert Browning's poem, "Childe Roland to the Dark Tower Came," J.R.R.Tolkien's Lord of the Rings, and Sergio Leone's spaghetti Western classics, The Dark Tower series is an epic of Arthurian proportions. It is Stephen King's magnum opus, and is the center of his amazing creative universe.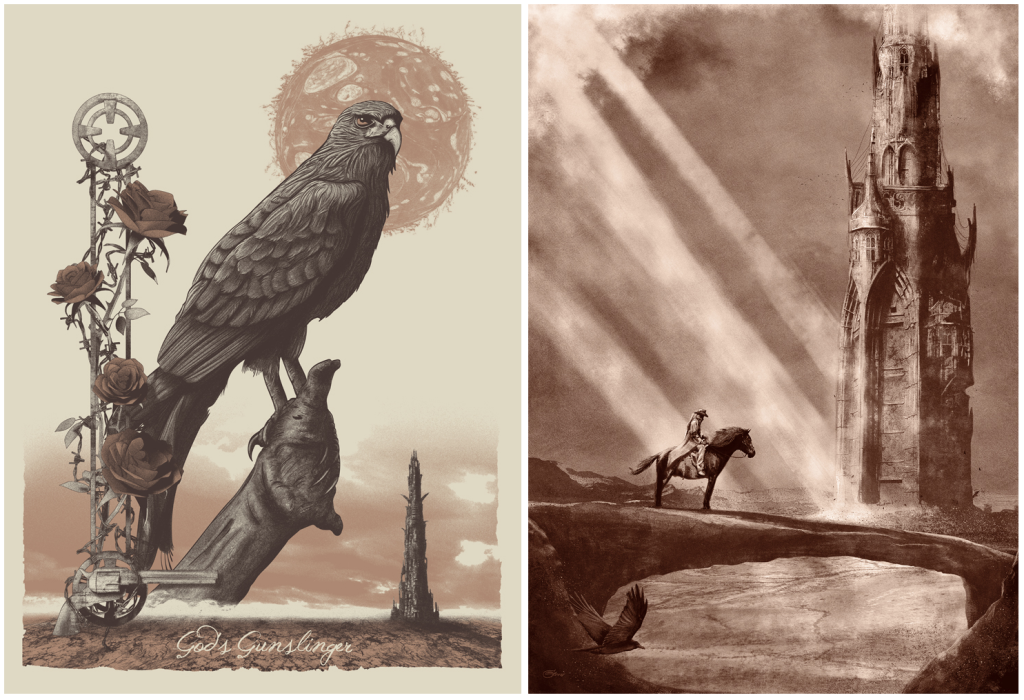 U.K artist Chris Skinner has come up with not one but two sensational prints that pay homage to the series.  Titled "God's Gunslinger" and "May You Find Your Tower", the two prints are a must for any fan of the series.  After looking at the prints it clearly obvious that Skinner is a HUGE fan.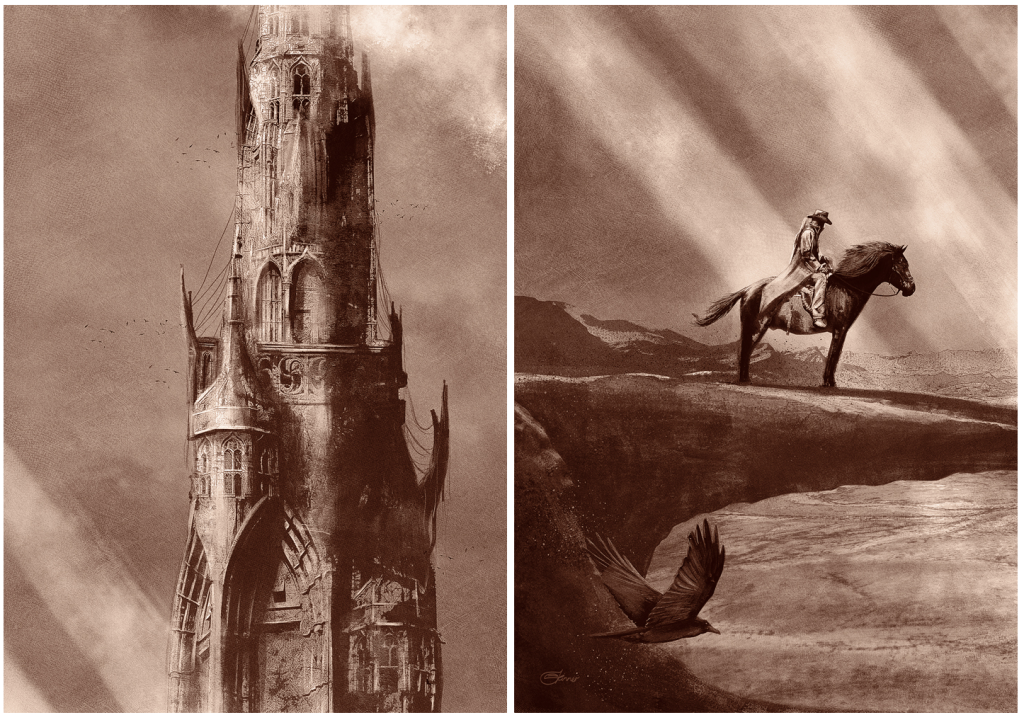 Unfortunately for us, these sold out almost immediately.  If you wish to see more work by Chris and find out if there MAY be any AP copies, follow him on TWITTER.  To check out more of his incredible portfolio head on over to his OFFICIAL WEBSITE and his BEHANCE PAGE.