"This isn't a war, it never was a war, any more than there's war between man and ants."
― H.G. Wells,
The War of the Worlds
English author H.G. Wells wrote the sci-fi thriller, "The War of the Worlds" in 1898 and it still intrigues people to this day.  Grey Matter Art has partnered with Chris Garofalo for Chris' first print of 2018 and it pays homage to the story that has bewildered fans around the world.  This print will be available HERE on Thursday, January 11th at 1PM (EST)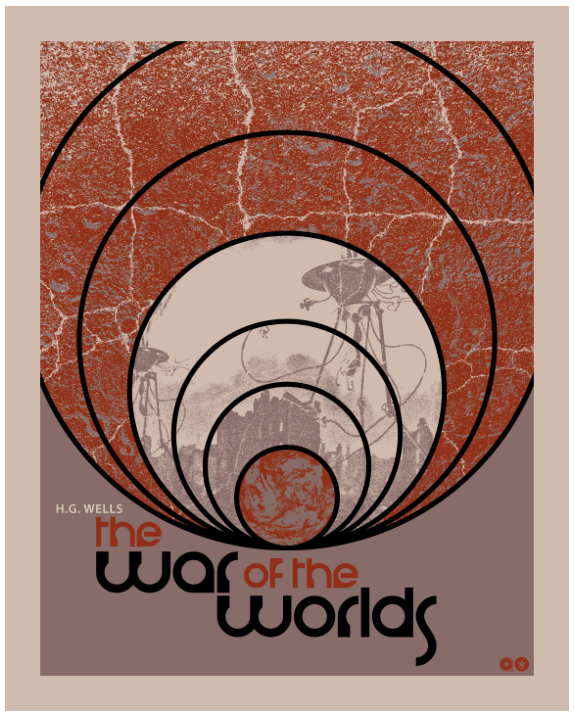 "The War of the Worlds"
by Chris Garofalo
16″ x 20″ hand-numbered giclee print – $35
Edition of  60.