This Saturday, December 12th, 2015 Grey Matter Art is partnering with Vinegar Syndrome  at the Hudson Horror Show in Poughkeepsie, NY, for a 35mm screening of the 1981 supernatural-horror classic, "Demonoid."  This will most likely be their last drop of 2015 and to celebrate the film and the event they have brought in horror aficionado, Chris Garofalo to create not only a print by a pin as well.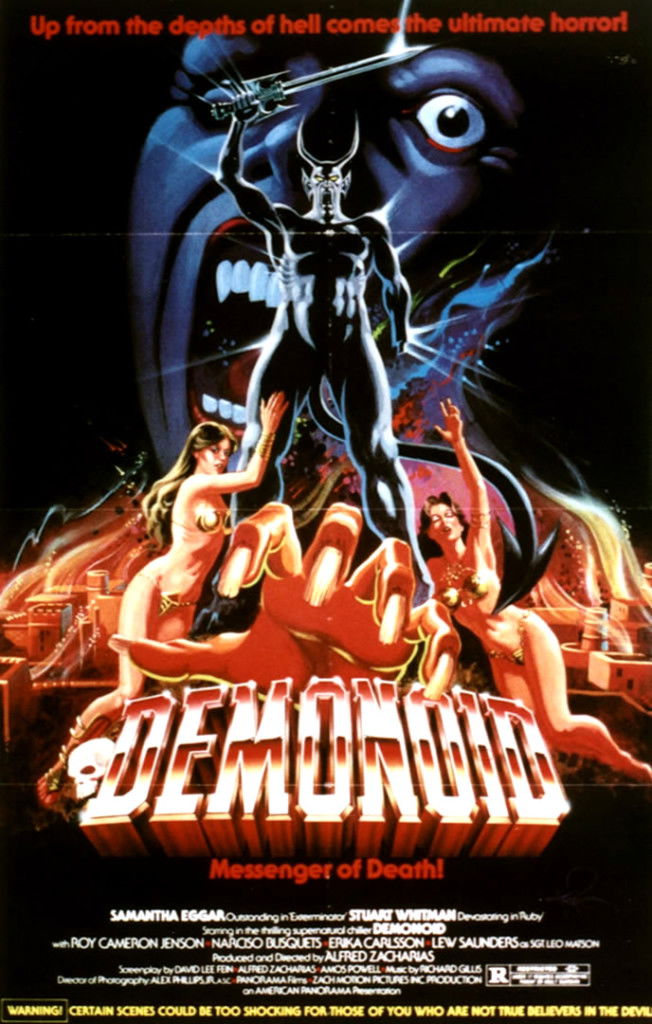 I have to admit, this one was off my radar so I had to look it up but after reading about it, I'm going to have to check it out now.  Demonoid, also known as Demonoid: Messenger of Death, and Macabra, is a 1981 supernatural horror film written, produced, and directed by Mexican director Alfredo Zacarías and based on a story by Zacarías. The film centralizes on a group of explorers, who find a mysterious hand in Mexico that causes madness and death to whomever owns it. – Wikipedia
Who wouldn't want to watch a horror flick about a hand from hell!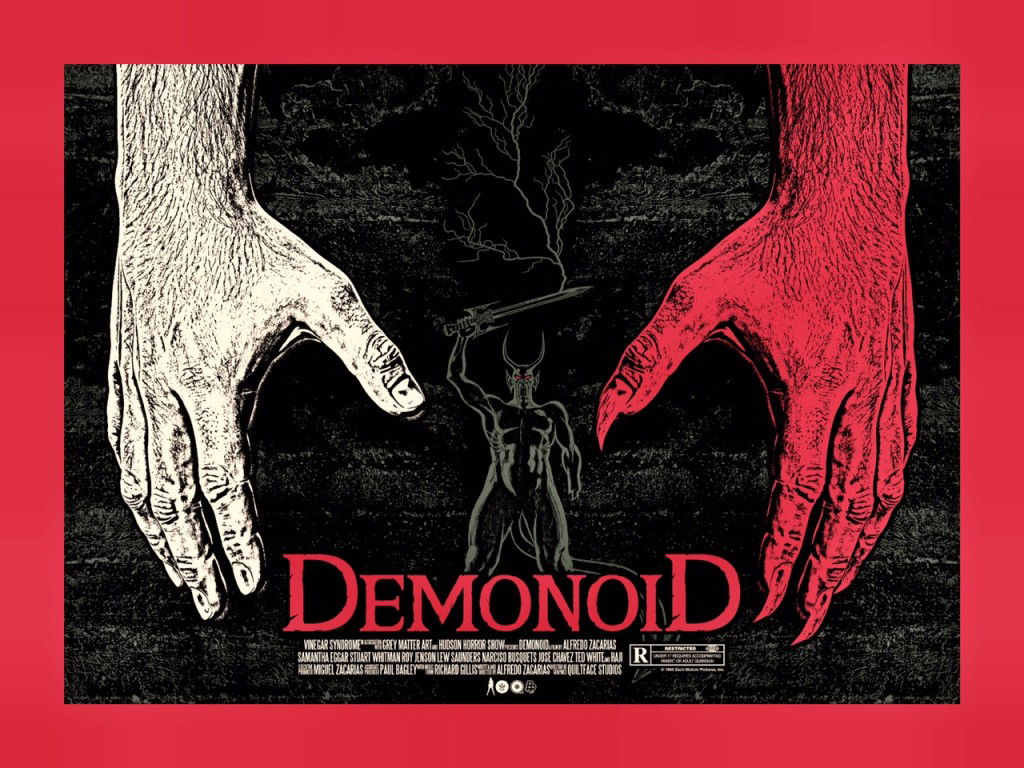 "Demonoid" by Chris Garofalo
Size: 24×18 
Regular Edition: 50 / $30.00 Combo with Pin $35
Printed by: Fugscreen Studios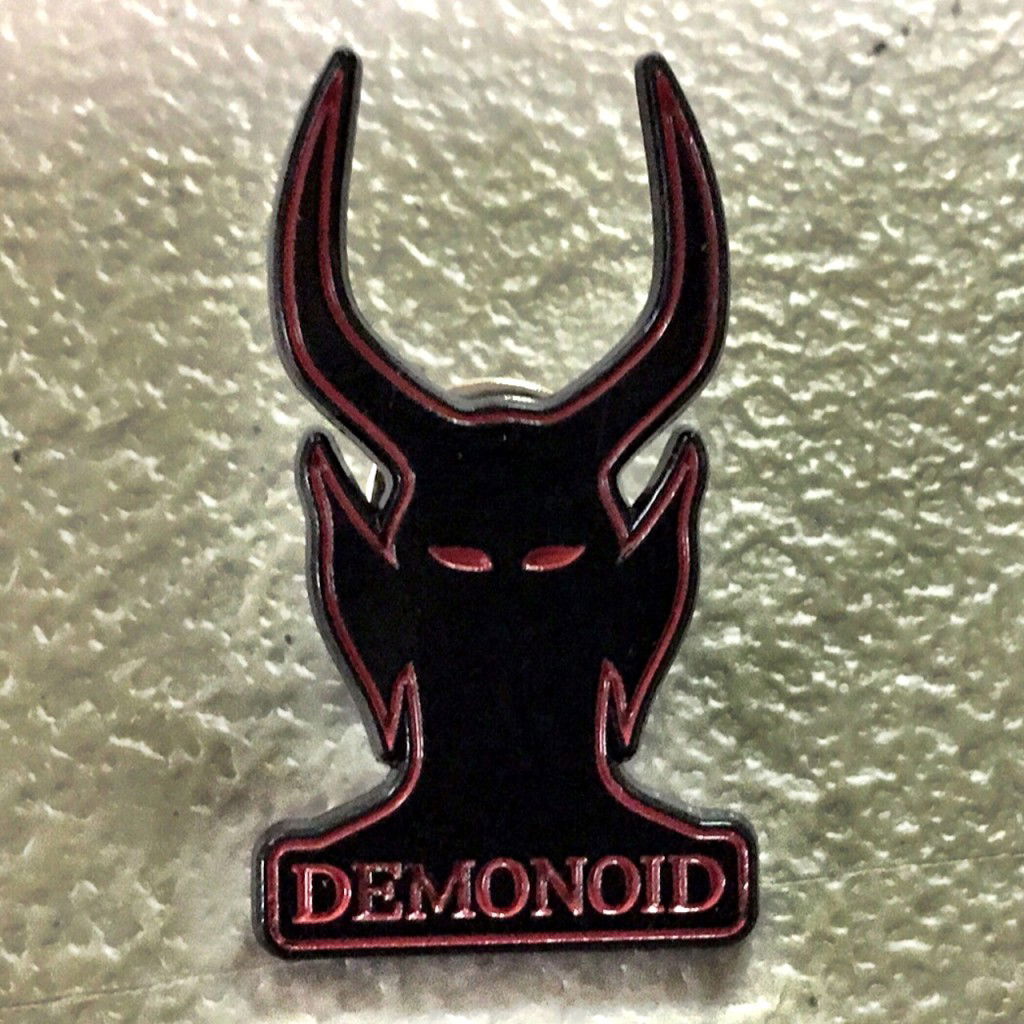 Demonoid Pin $10
Edition of 100
Here is what Chris had to say about the project.
"Demonoid" is a rare gem of a film that never ceases to be a fun watch and a damn good time to experience with anyone who's never seen it before. Getting to team up with Grey Matter Art and Vinegar Syndrome on this official screen print is honestly about as good as it gets. I hope this print pleases both previous die hard Demonoid fans, and attracts brand new fans…this film deserves it!

All the remaining posters and pins will go on sale on Grey Matter Art's official website Monday, December 14th at 1PM EST.  Be sure to follow Chris on TWITTER for updates on new gore and horror stuff as well as Grey Matter Art to see how they are going to start off 2016.