Like many of us, Scottish artist Brian Taylor, AKA "Candykiller" is a HUGE fan of Ridley Scott's films.  Brian's past work on "Alien" and "Blade Runner" are exquisite and now he has a tribute piece to mark the 35th anniversary of a movie we STILL love to watch.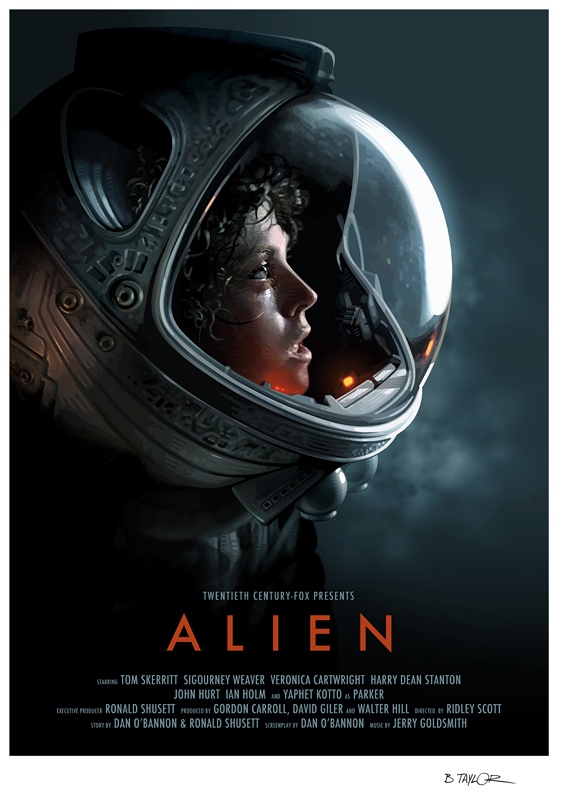 SOLD OUT!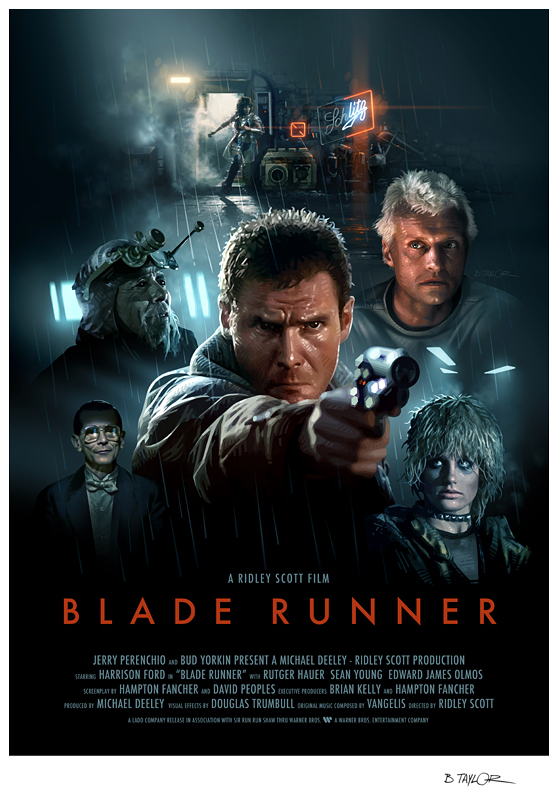 Here is what Brian had to say about his latest creation.  The hypersleep image used in the new poster was actually started back in March of this year. I worked on it alongside the image of Ripley in her spacesuit, with the intention of producing a montage-style poster design. After some consideration, I decided that the two images worked better individually as separate posters. The Ripley / Alien poster was released in April, and the hypersleep image was shelved for a few months until I reworked it for the Alien 35th Anniversary poster.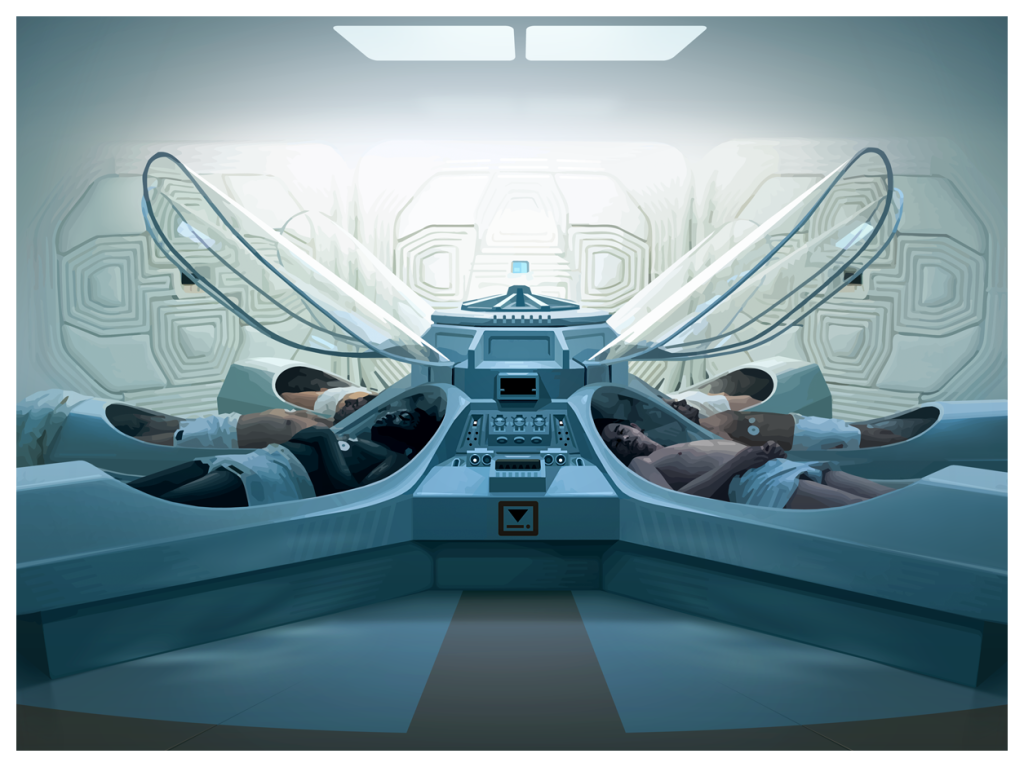 "Alien" is one of those movies that has the perfect mix of suspense, creepiness, and horror.  Visually brilliant, superb casting and of course, Ridley's distinct take on the story make this one a classic.  Here is the final print along with a direct link so you can pick it up.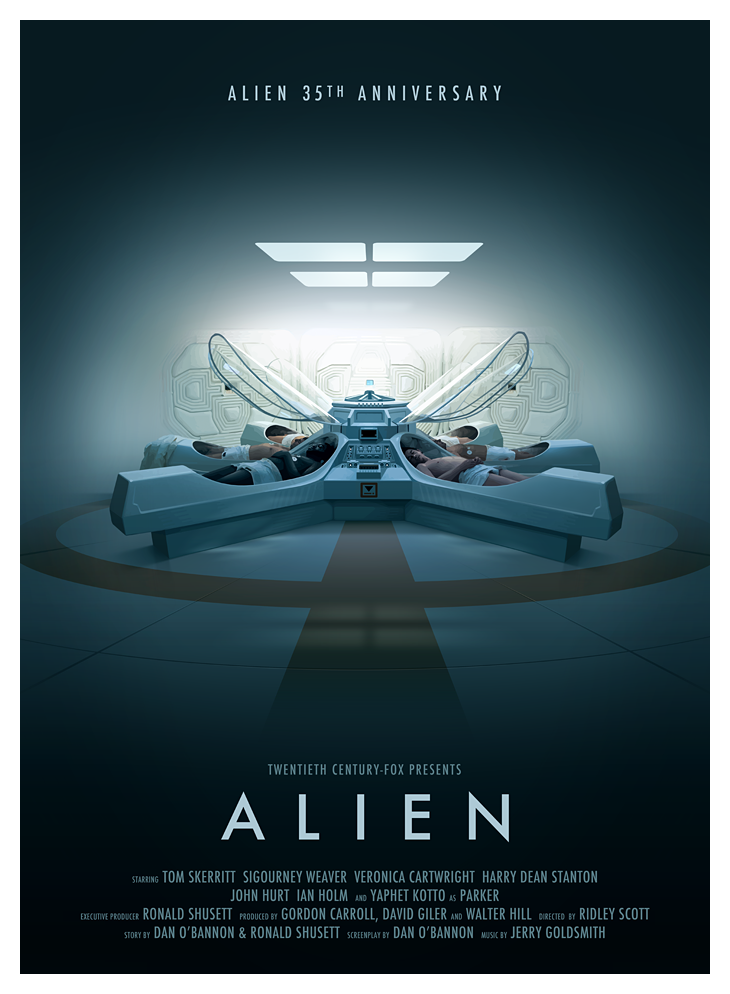 "Alien" by Candykiller
★ Signed full colour litho print on 140gsm silk finish paper (open edition)
★ Size – A2 420mm x 594mm, 16.5″ x 23.4″
★ $25 / £15 (approx) including packaging and shipping worldwide
Be sure to check out the rest of the things in Brian's store as his work will DEFINITELY make your walls look better.  You can follow Candykiller on TWITTER and FACEBOOK to get updates on new releases and collaborations.