…and we are PISSED we can't make it to this one.  Matt Ferguson has been one of our favorite artists for some time now and this solo show at Bottleneck Gallery is going to be magnificent!  Featuring 16 amazing prints and some extras we can't share right now, this opening is Matt's first solo show and we feel this this is LOOOOOONG overdue.  Matt recently spoke to the folks over at CULT COLLECTIVE about the show and this is what he had to say during their interview.
"Initially I was just picking films and locations that I like but as I went on it became clear most of the subjects had a fantastical or sci-fi theme, so I then landed on sticking to the general theme of fantastical sci-fi for this show. I had a pretty terrible name for the show to start with so I have to thank my good friend Bruce Yan for coming up with "Distant Lands". As soon as I had the show title I was away, it really got me fired up. The Lord Of The Rings trilogy was a test to see how the idea would work for another subject plus they also were a nice way to announce the show." – Matt Ferguson 
"I Fight for the Users" Glow in the dark TRON print by Matt Ferguson
Here is your first look at Matt's JURASSIC PARK print and W.I.P.  This movie continues to inspire and fascinate folks to this day and Matt is no exception. Queue the John Williams music…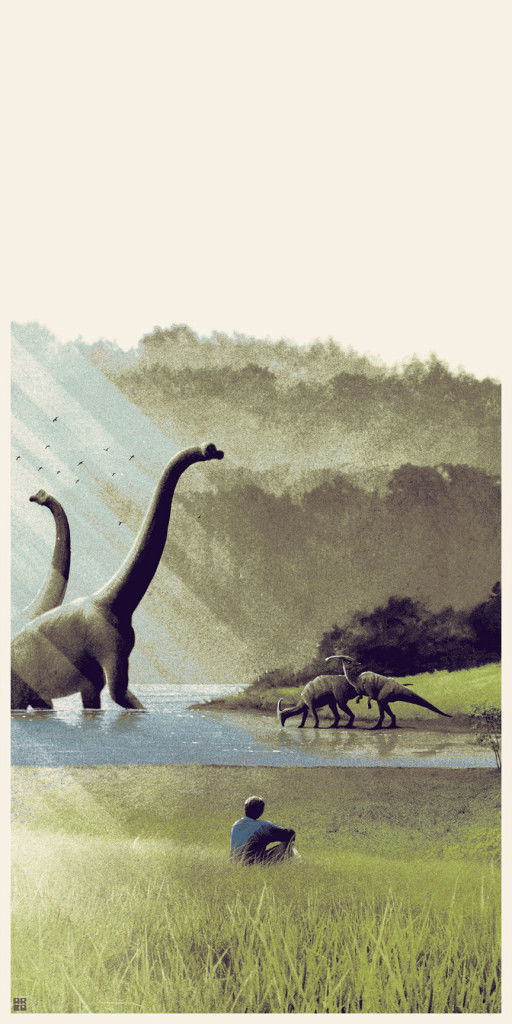 "They Do Move In Herds" by Matt Ferguson
Screen Print Edition of 50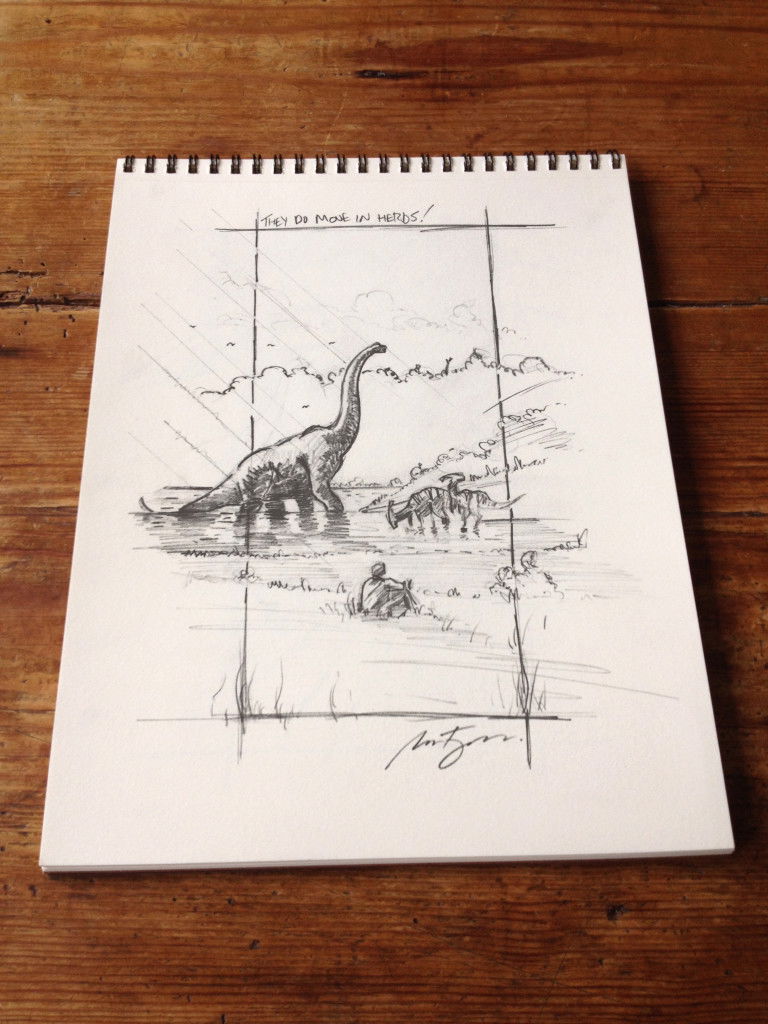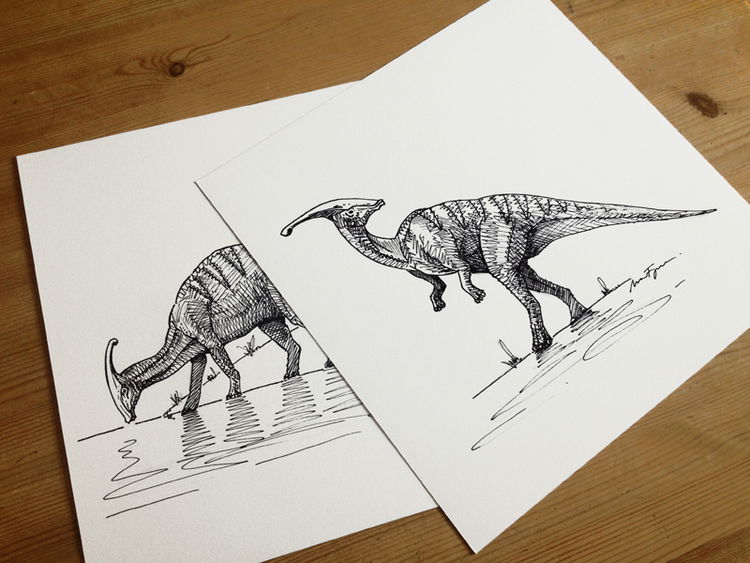 Earlier this year Matt was able to raise $2000 for the New Zealand charity, KidsCan with his fantastic LORD OF THE RINGS TRILOGY prints.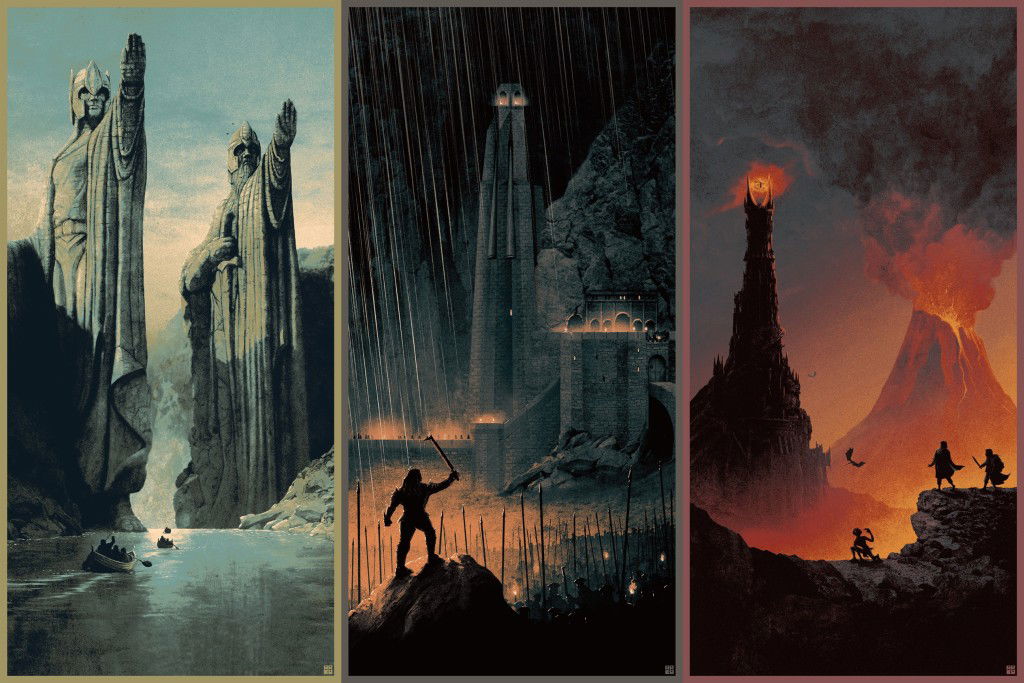 Matt is also a massive fan of Star Trek and when Leonard Nimoy recently passed away, he knew he wanted to do something to commemorate this legendary actor.  Here is what Matt has in store for fans at the show.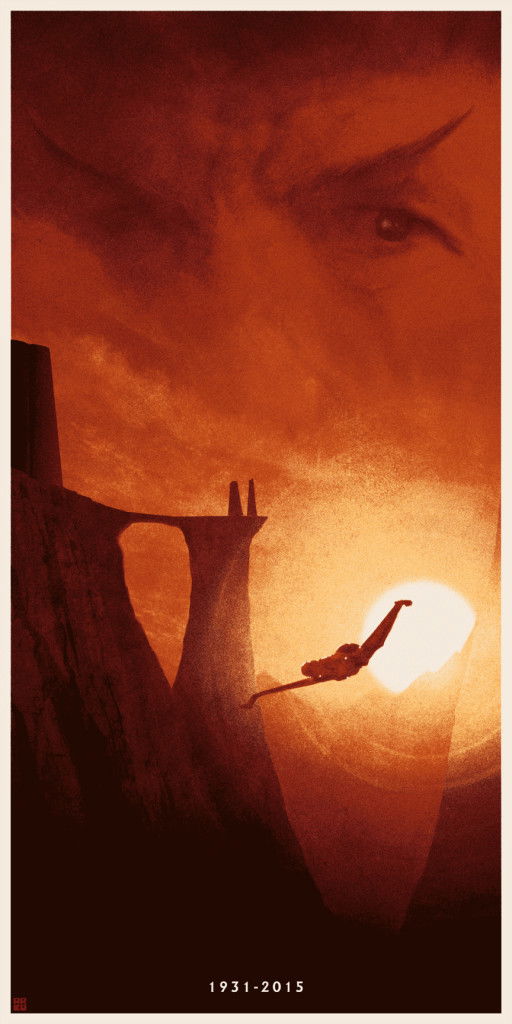 "Mount Seleya" by Matt Ferguson
"Mount Seleya" is an edition of 50 and we will be donating 100% of the proceeds to Mr. Nimoys favorite charity, the COPD Foundation. I felt like I needed to give something back for all the joy Nimoy has brought me in my life." – Matt Ferguson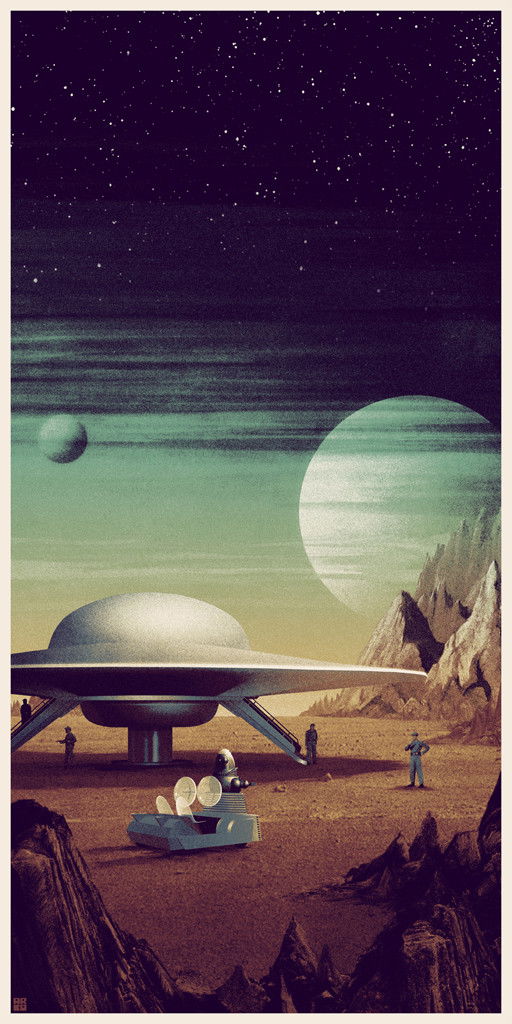 "Forbidden Planet"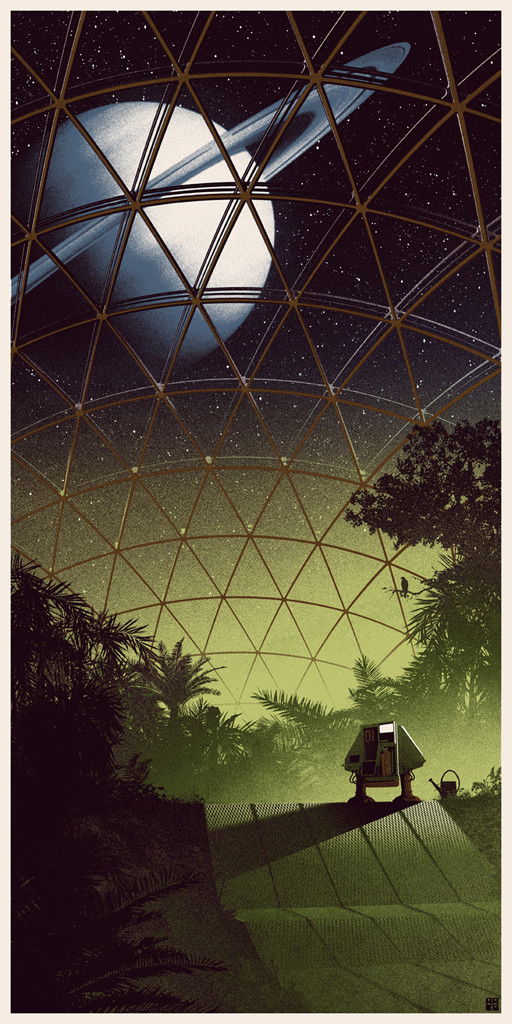 "Silent Running"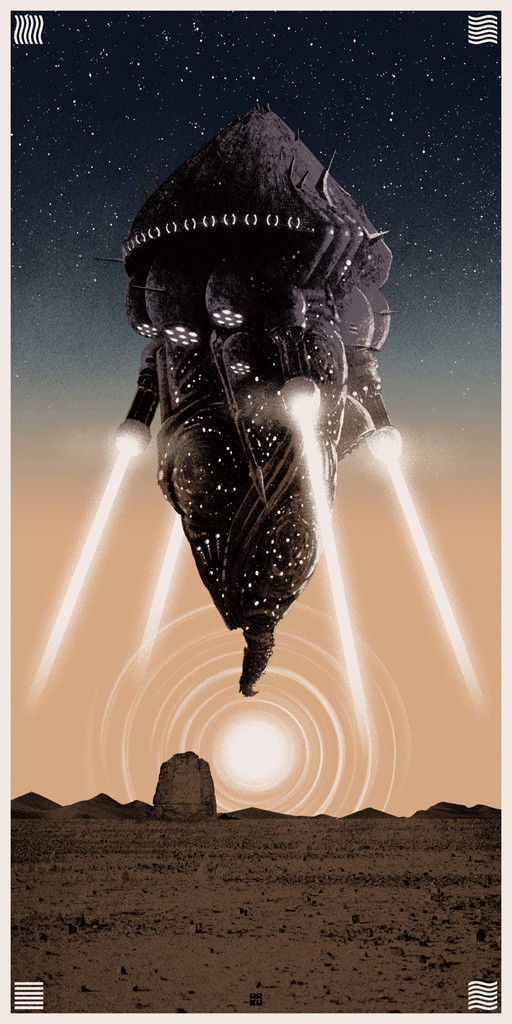 "The Fifth Element"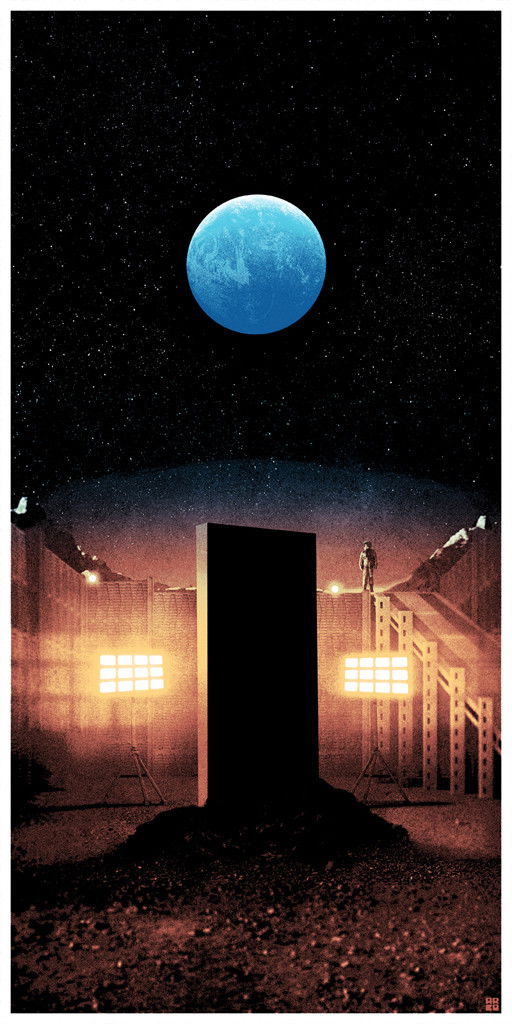 "2001"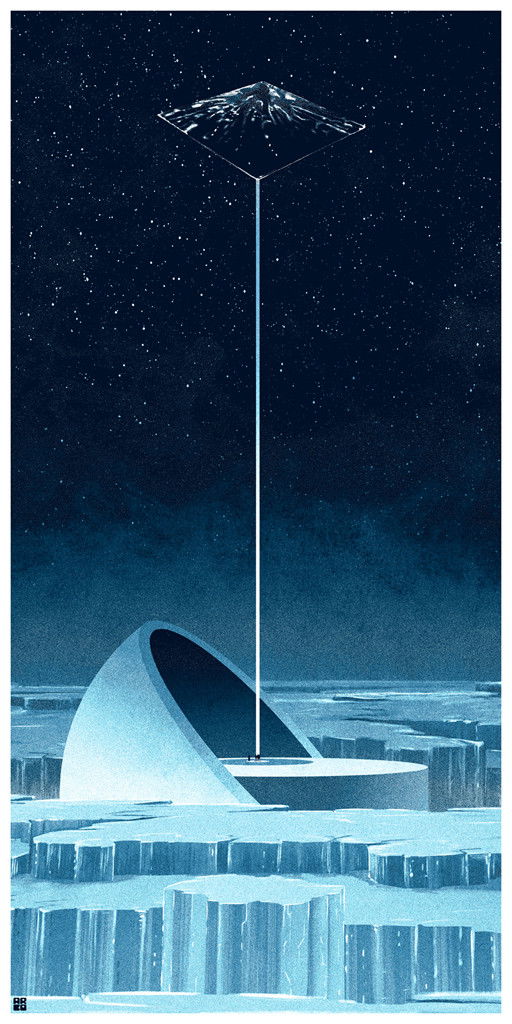 "Krypton"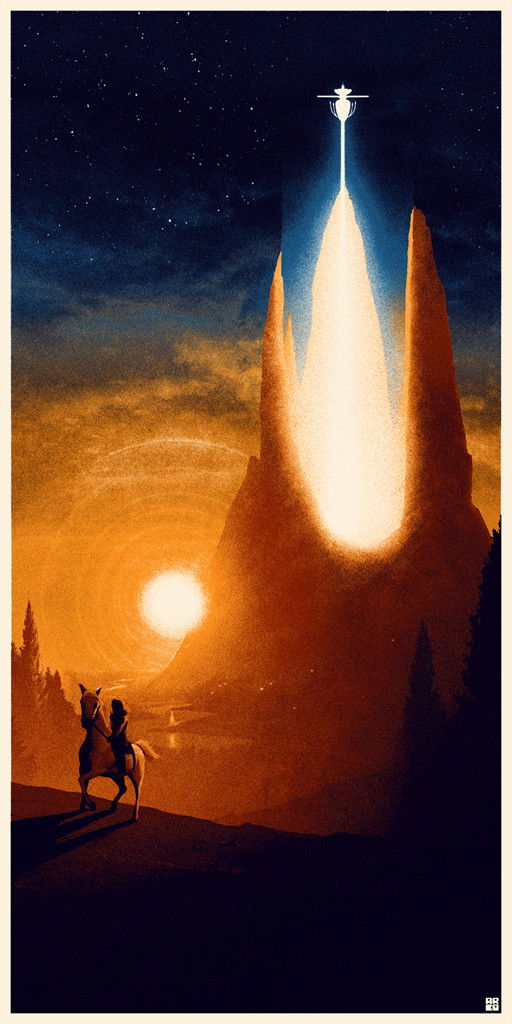 "The Neverending Story"
"The Hobbit" – this print will be a timed release and will be available until Sunday March 29 at 11:59 p.m. EST.
As you can see, Matt has some outstanding work to share with his fans so if you are in New York City on Friday, March 27th, take the time to head on over to Bottleneck Gallery to see the show.  It's the least you can do since Matt is flying in from the U.K. for this prestigious event!  A small presale of this exhibit will go on sale THURSDAY, MARCH 26th!  Follow BOTTLENECK GALLERY on TWITTER to get the exact time.  As I can NOT make the event, I shall be hunkered down in front of my computer DESPERATELY trying to get some of these amazing prints to add to my glorious Matt Ferguson collection! OH!  and the first 100 people in line for the opening night of the exhibit get this lil' beauty.