Earlier this year, fans everywhere lamented that their favorite HBO fantasy series, "Game of Thrones" was coming to an end after 8 glorious seasons.  During the fourth episode, "The Last of the Starks" there was a little bit of controversy when a rogue Starbucks cup was seen.  WHAT!?  Starbucks in Westeros?  How could it be?  Surely Daenerys is a drinker of tea, right?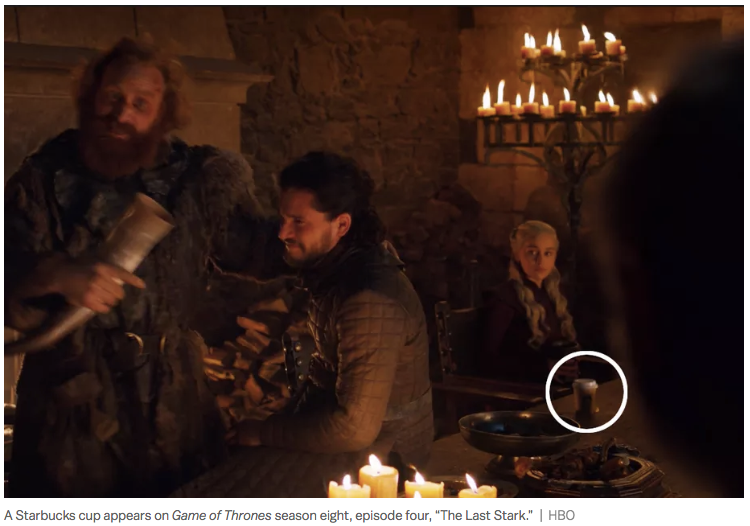 So, when newest Poster Posse Pro, Aussie artist Nicky Barkla, approached us with an idea to have some fun with the subject matter, we knew we were in for a treat… much like a Venti Mocha Frappuccino with whip on a hot summer day.  Nicky employed her signature style of vivid colors and detail to give us a look at some of our favorite Game of Thrones characters sipping a refreshing beverage from their favorite coffee vendor.  The art was exclusively revealed by our good friends at SYFY and here is a quote from Nicky about the art:
"I'm a keen watcher of the show, much like most — I think folks need fantasy worlds to retire to when reality gets a bit dull, it's part of our popular culture!" So having a Starbucks drink, something from our reality, show up in a Game of Thrones scene probably jarred people a bit — 'that's not supposed to be there!'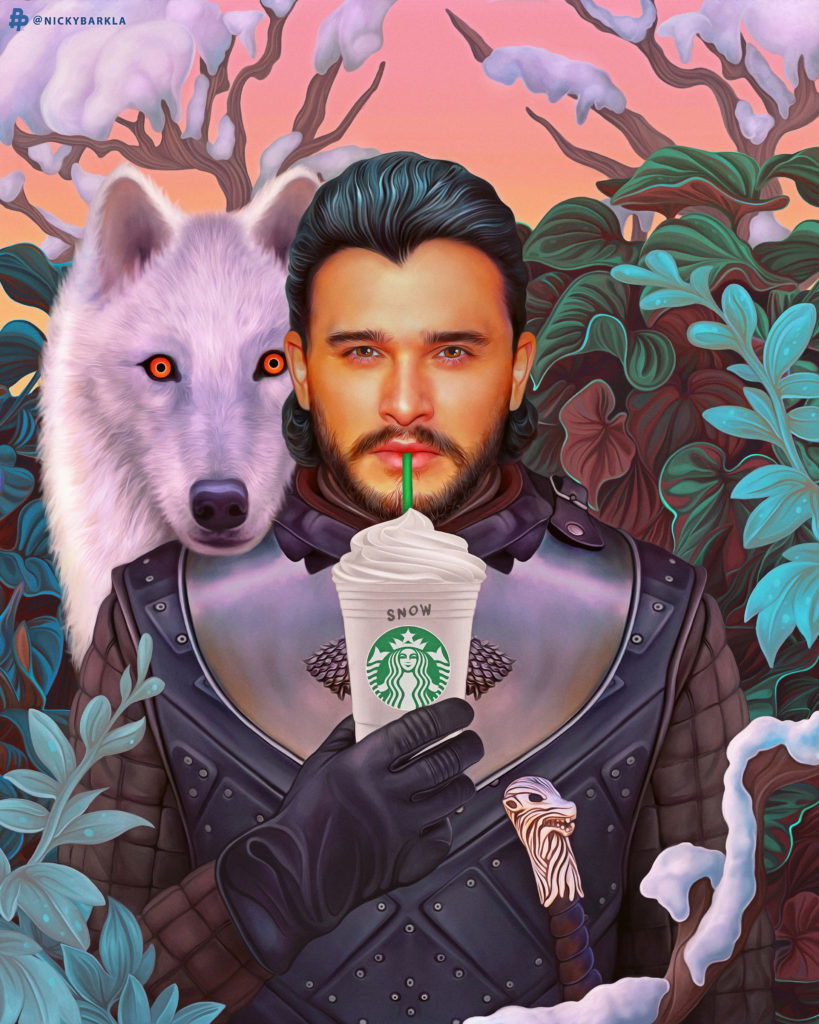 "The first thing I did was giggle at the innocent mistake and immediately imagined how Westeros might look if a Starbucks drink actually was supposed to be there and our favorite fantasy characters took a step into modern day, where posing with themed Starbucks drinks amongst a pretty backdrop to upload to Instagram is the thing to do! I'm sure the Night King would enjoy an icy cool drink if he could!"
Here is a look at all the art she created and stay tuned…. we can't WAIT to show you what's next from this talented artist from the land down under.  Be sure to follow her on Instagram and Twitter to stay up to date with ALL her releases.