With the next Star Wars movie currently filming and folks already ravenous for ANYTHING related to a galaxy far, far, away, U.K. artists Chris Skinner has come up with another brilliant, must-have print in his ongoing, Star Wars inspired series.  The new print features everyone's favorite "piece of junk" but like the vehicle portrayed, this print's "got it where it counts."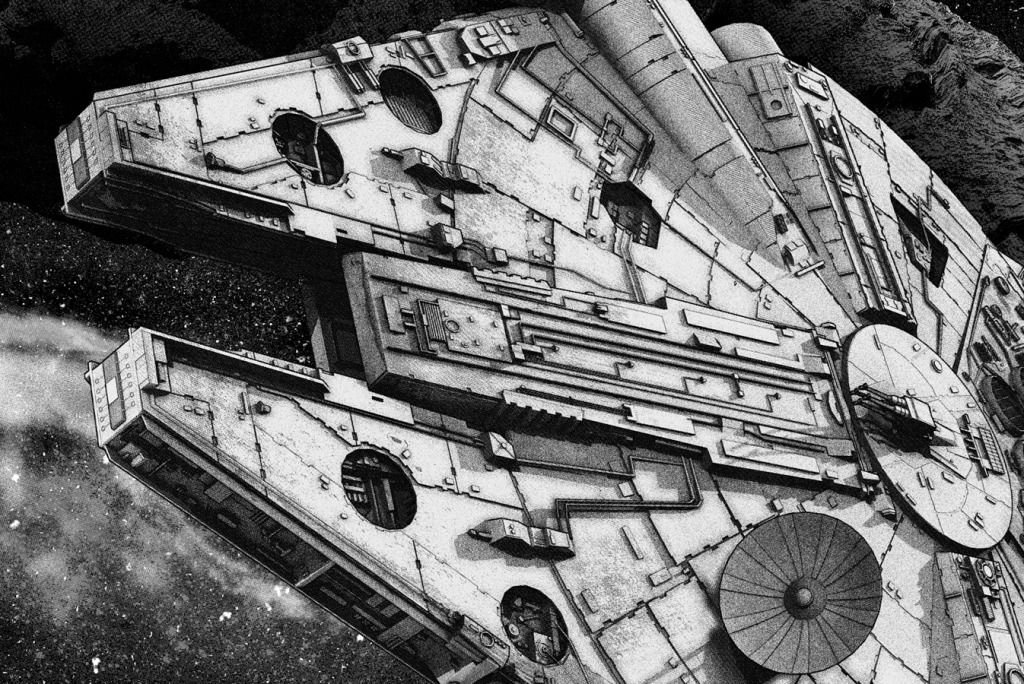 Just looking at this print you can hear John Williams classic score, Hans wise cracks and all the memorable sound effects that go with the film.  We are huge fans of a certain Bounty Hunter whose ship, Slave 1 appears in the background in pursuit of Han as he hopes to collect the hefty price on the scoundrels head put there by Jabba.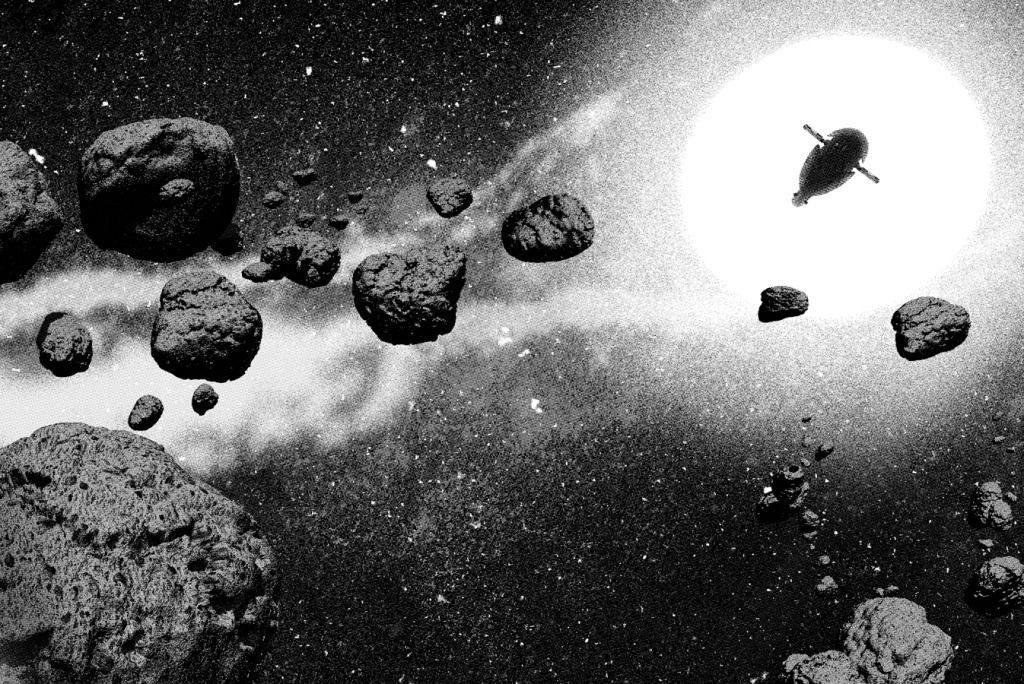 This new print will be sold as a timed edition which rocks because if you want it, you can absolutely get it.  (Let's be honest, we ALL want it so read below on the stats and click the link to get yours today.)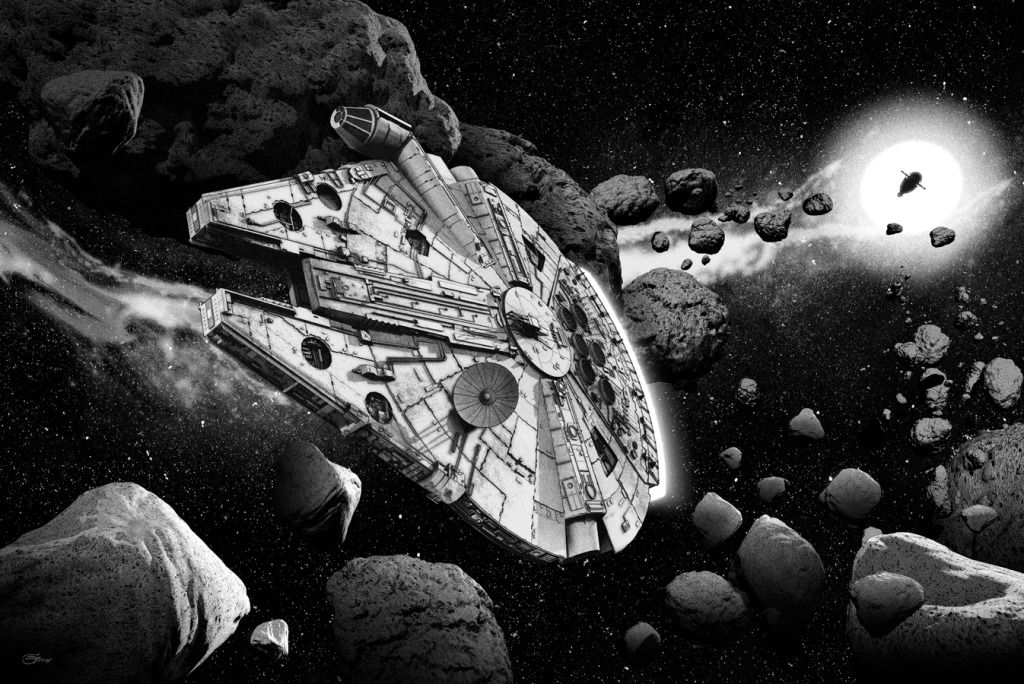 "The Baby's Got A Few Surprises Left In Her, Sweetheart" by Chris Skinner
$40
Companion Piece to Chris Skinner's Previous "Viewpoints" Set
Inspired by Star Wars
Screen Print with Metallic Ink
Limited Edition Timed Release – Edition Size to be determined at the close of sale on Wednesday, October 22nd at 11:59pm PST
Approximately 24″ x 36″
Please allow 2-3 weeks for this item to be processed
****** CLICK HERE TO PURCHASE ******
Here is a look at the other images Chris has done in this series.  Don't miss out on the NEW print because these others didn't last too long and when they are gone, they are gone!  (Personally, we hope Chris keeps it up because we could have a whole house filled with his amazing art.)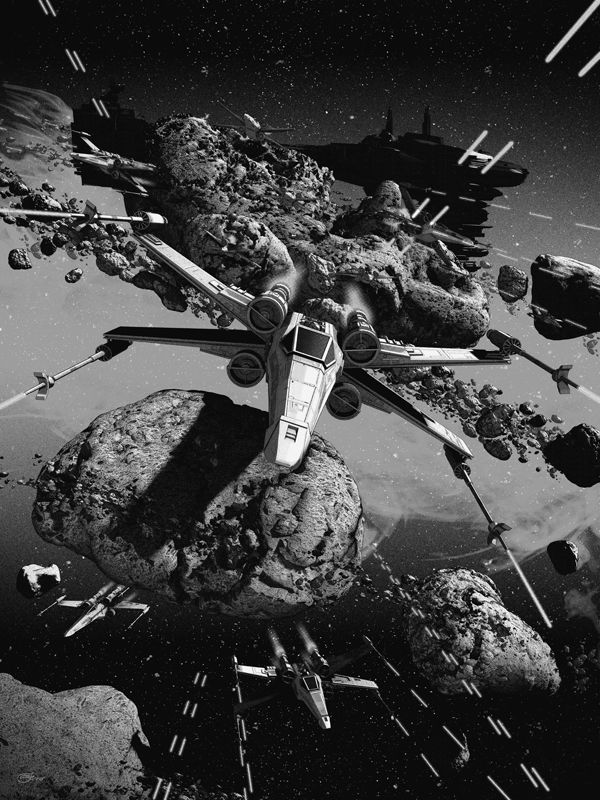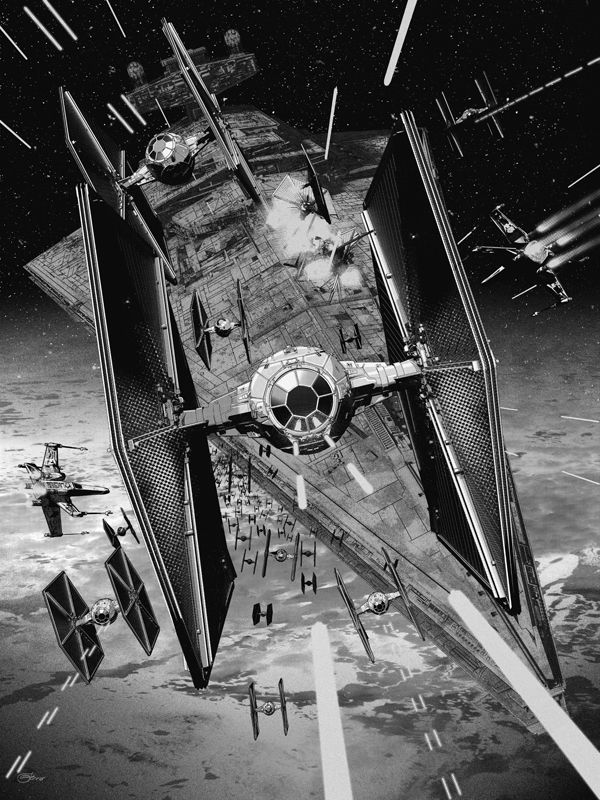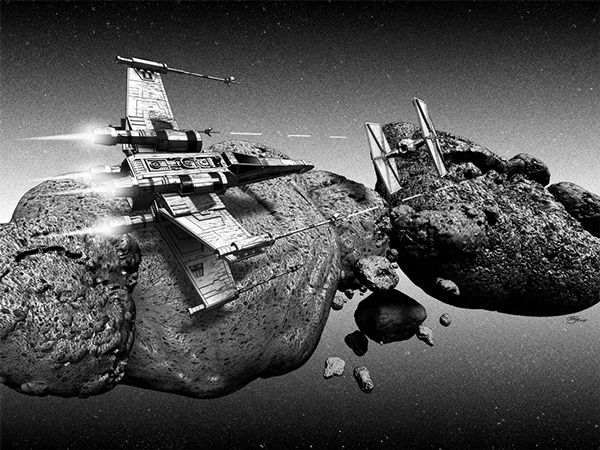 Be sure to follow Chris on TWITTER to learn more about upcoming projects and go check out his BEHANCE PAGE to see more of his fantastic work.