ARTtitude is the brain child of Frederic Claquin.  "What is ARTtitude" you ask?  ARTtitude is an art book collection dedicated to contemporary graphic arts, urban arts and pop culture.  Their collection reveals the richness and diversity of contemporary graphic arts. In addition to more classical artistic mediums like painting, photography, illustration, graphic design, animation, ARTtitude is a reference collection in France and overseas as well. ARTtitude is also all about shows and events with an impressive roster of artists and artistic solutions for their clients.  Their mission is simple, "To explore strange new worlds, to seek out new life and new civilizations, to boldly go where no man has gone before… (and then, to publish it all !)"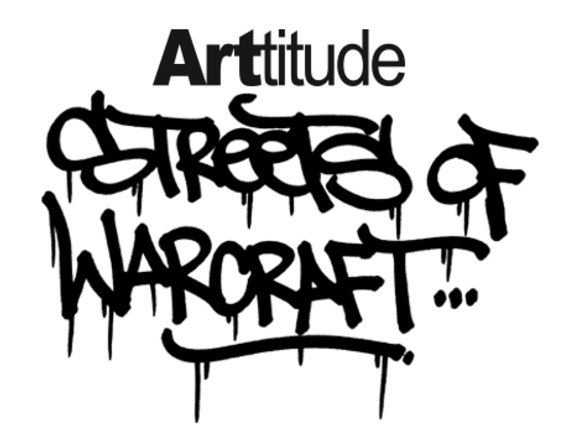 Recently I started hearing some members of the Posse talking about this amazing project that they got a chance to work on.   When I found out it was a Warcraft project with ARTtitude, I immediately reached out to Frederic.  He was kind enough to send me one of the limited edition books and it… is… STUNNING!  After looking at all the amazing art and events, it's easy to see why this project took two years to complete.  Here is his official introduction for the book.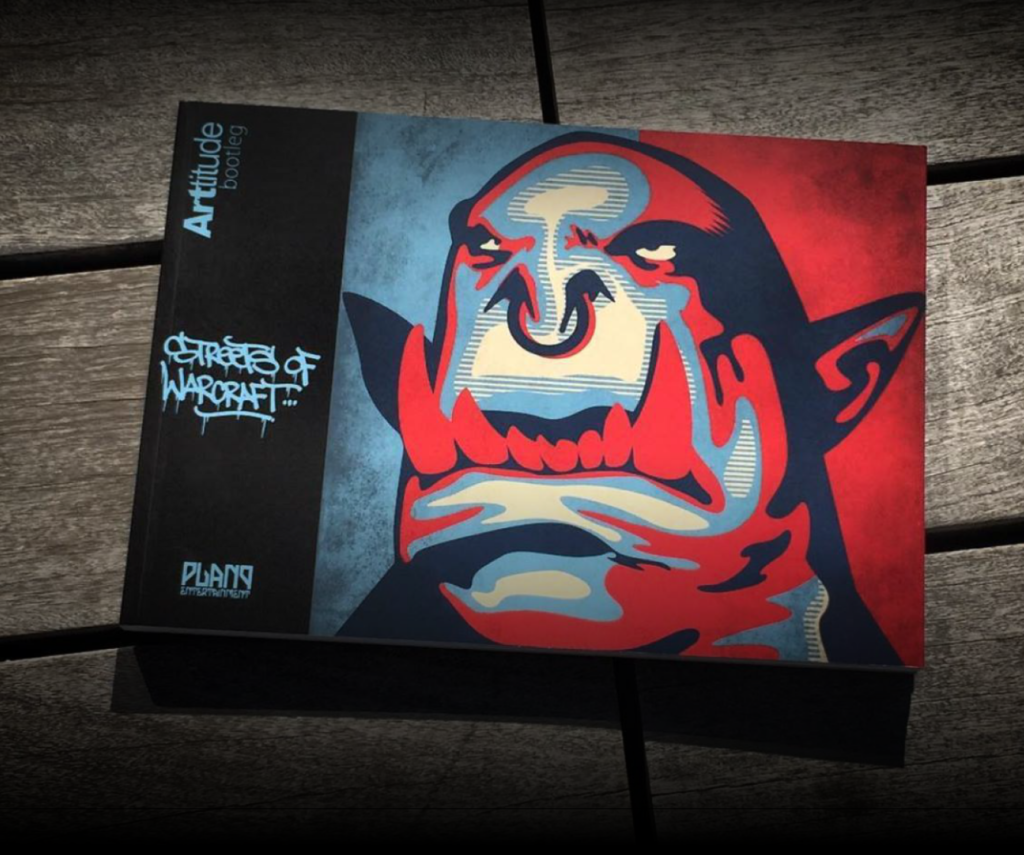 "Streets of Warcraft" is the longest and most ambitious project ever undertaken by the ARTtitude team.  It lasted two years, from its initial conception to its final completion, and involved 27 artists in four different countries.  To work on a brand like Warcraft has also been a truly exciting challenge.  In order to celebrate 10 years of the game, we presented the Blizzard team with the idea of brining an urban  pop culture ton to the Warcraft universe.  It seemed logical for a brand that has become ingrained in the collective unconscious, thanks to its community, its quality, and its reach that extends to other forms of media, including a record-breaking cinema adaptation.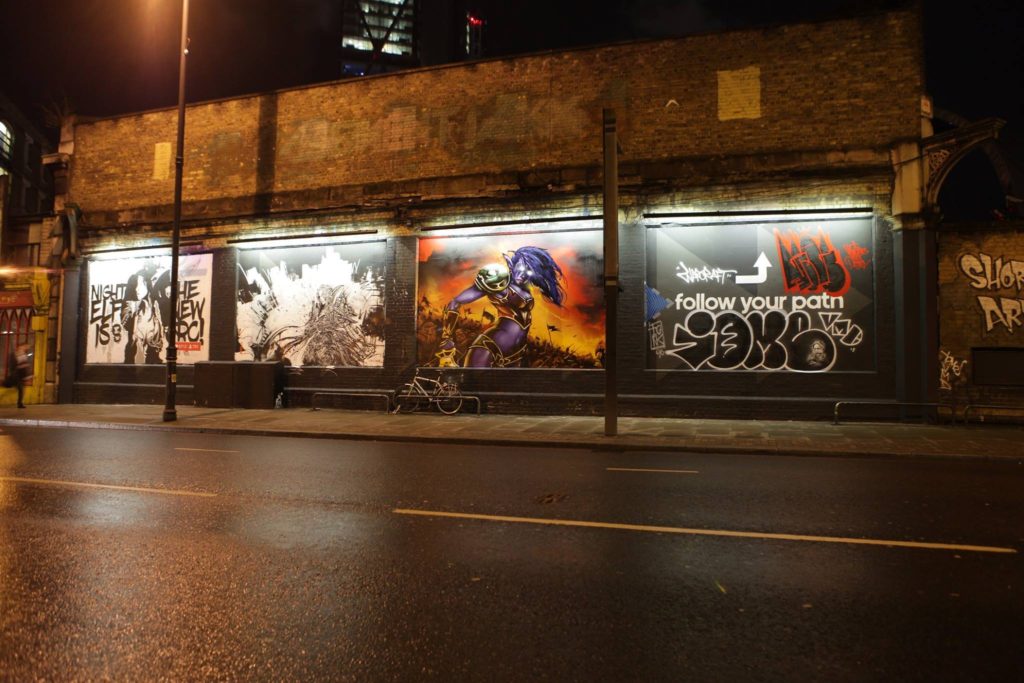 In this book, you'll find photos from the different "Streets of Warcraft" events that we held throughout Europe, as well as sketches and original drawings inspired by the brand.  You'll also find a gallery of poster art created by specialists in the genre from all over the world.  From countries like France, Great Britain, Brazil, Portugal, New Zealand, and the United States, we all welcome you to our vision of "Streets of Warcraft."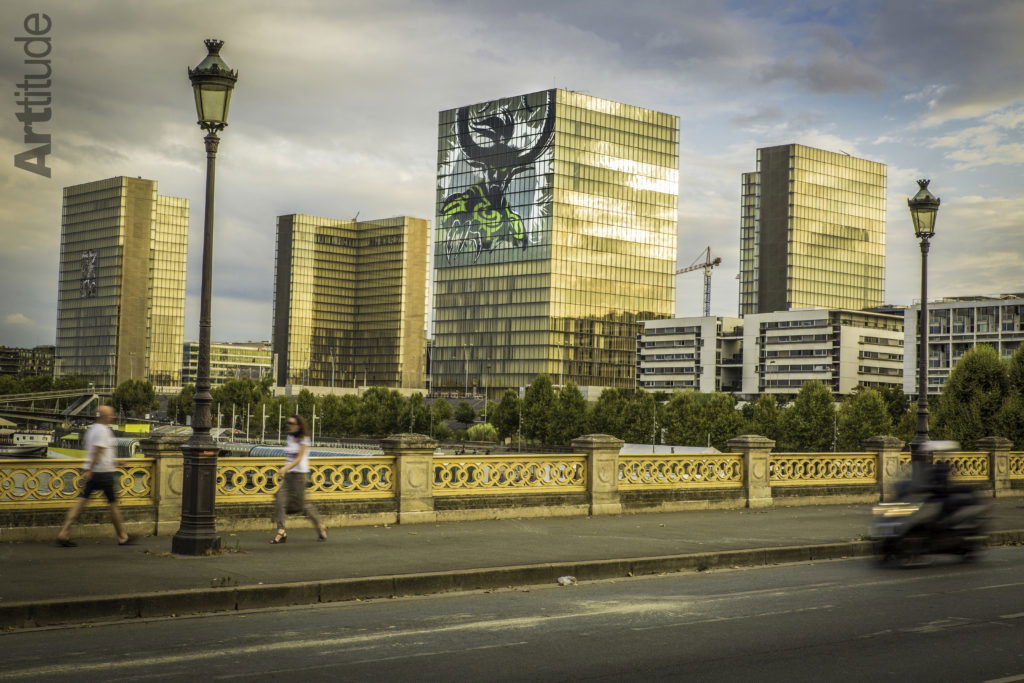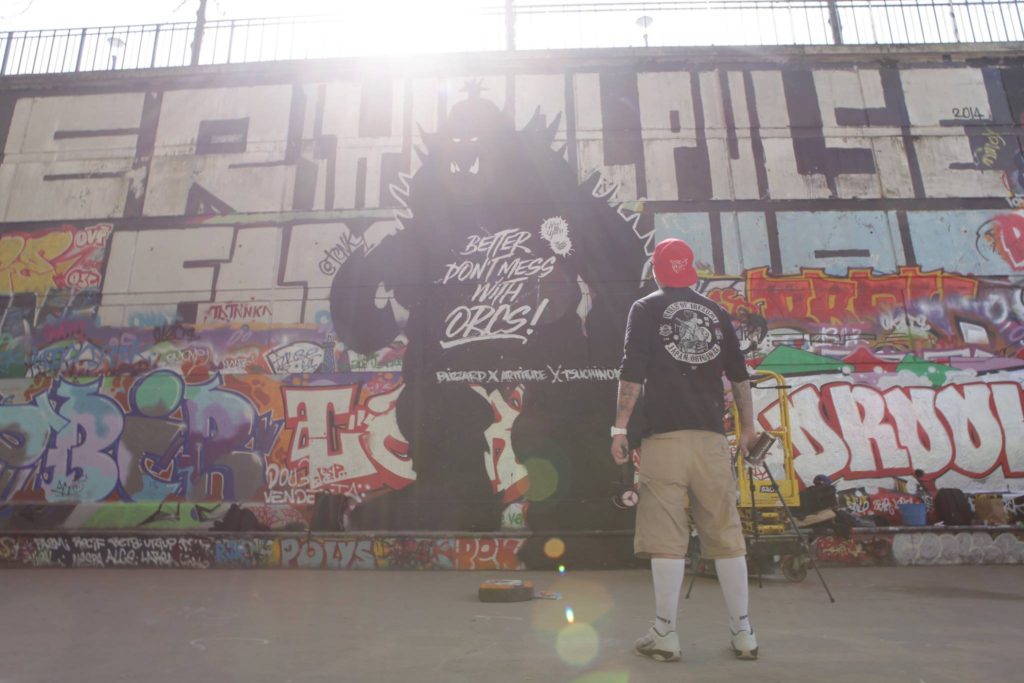 Here is some of the poster art that is in the book from Adam Rabalais, Laurie Greasley, Orlando Arocena, Patrick Connan, Paul Ainsworth, Simon Delart and The Dark Inker (Stephen Sampson.)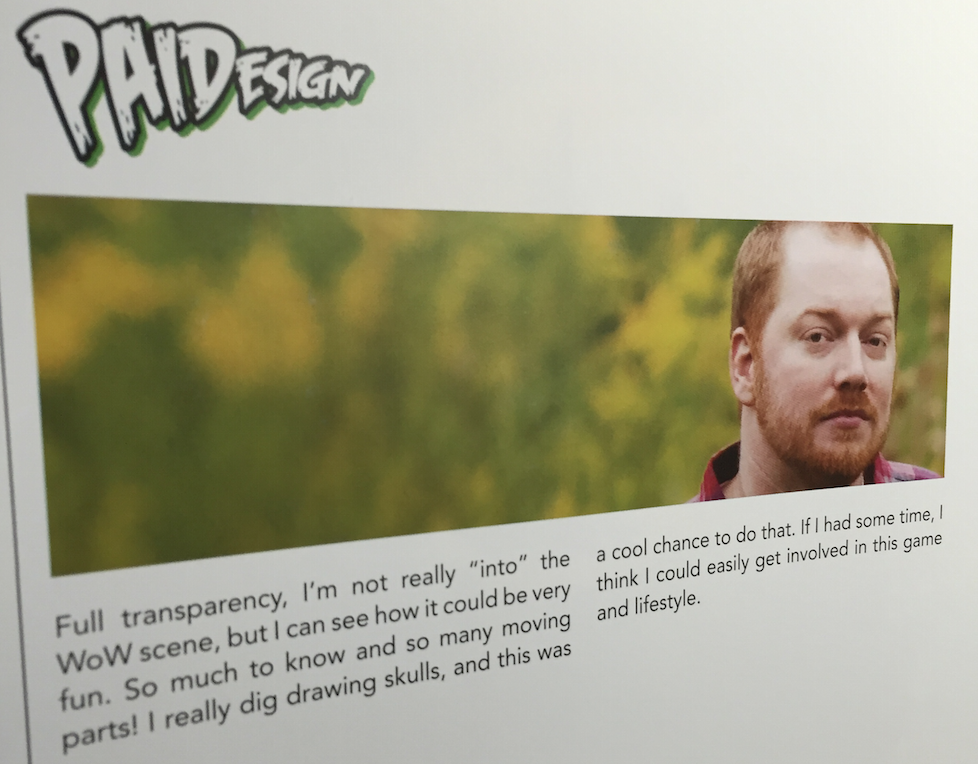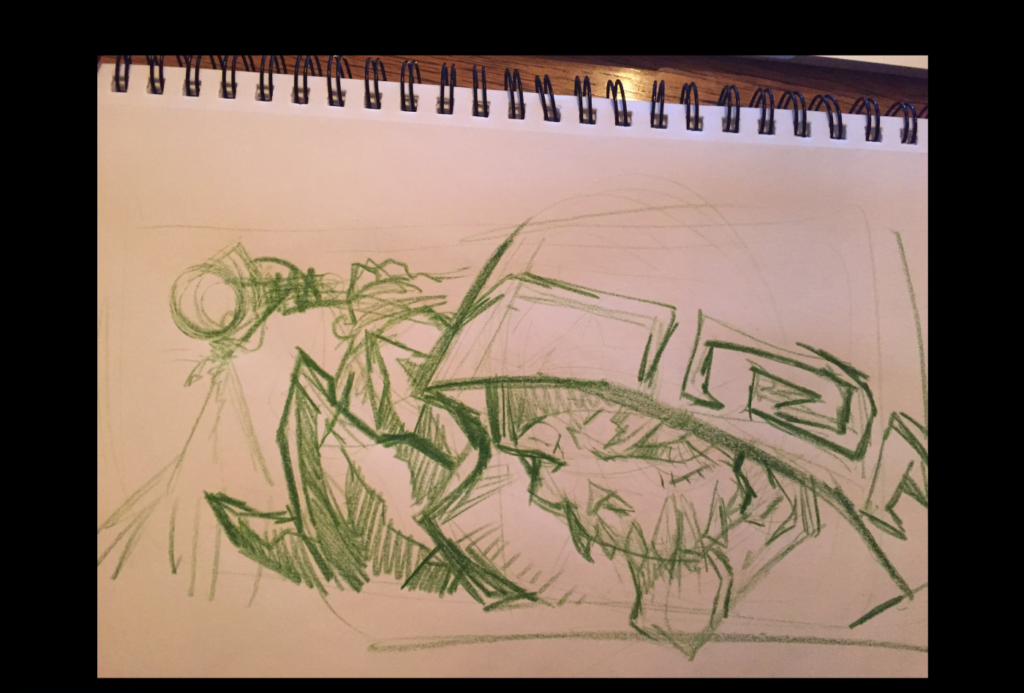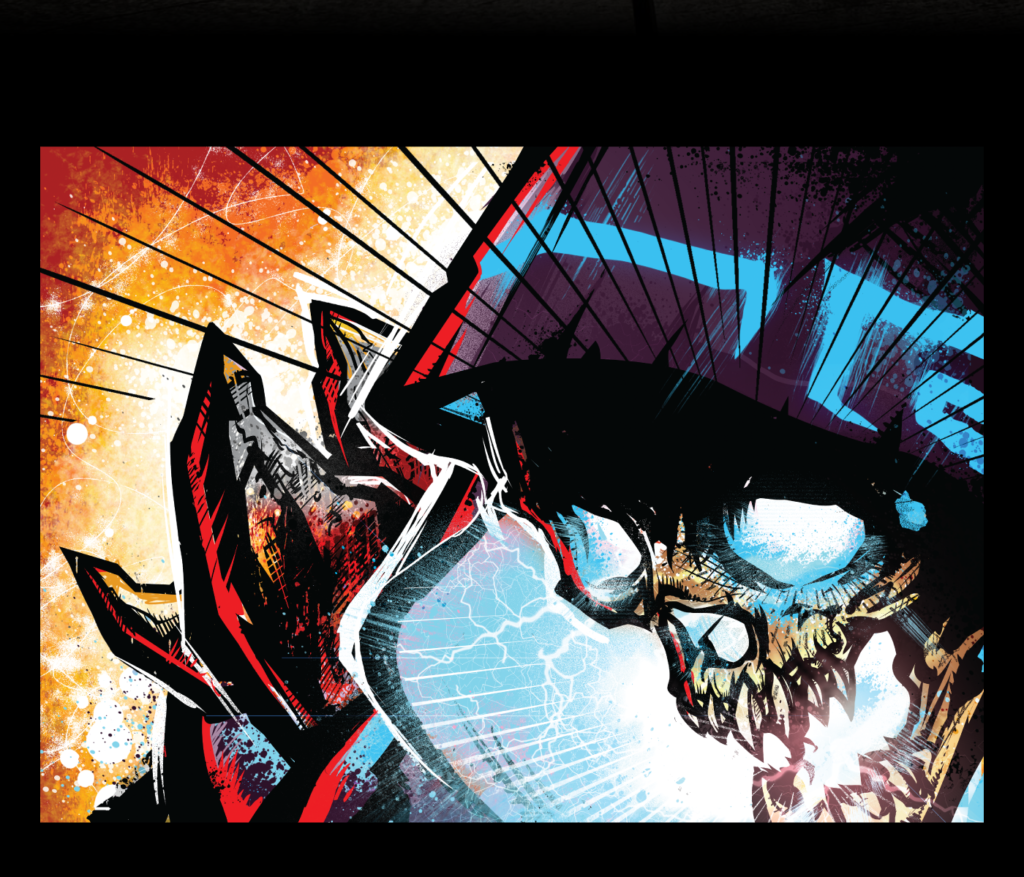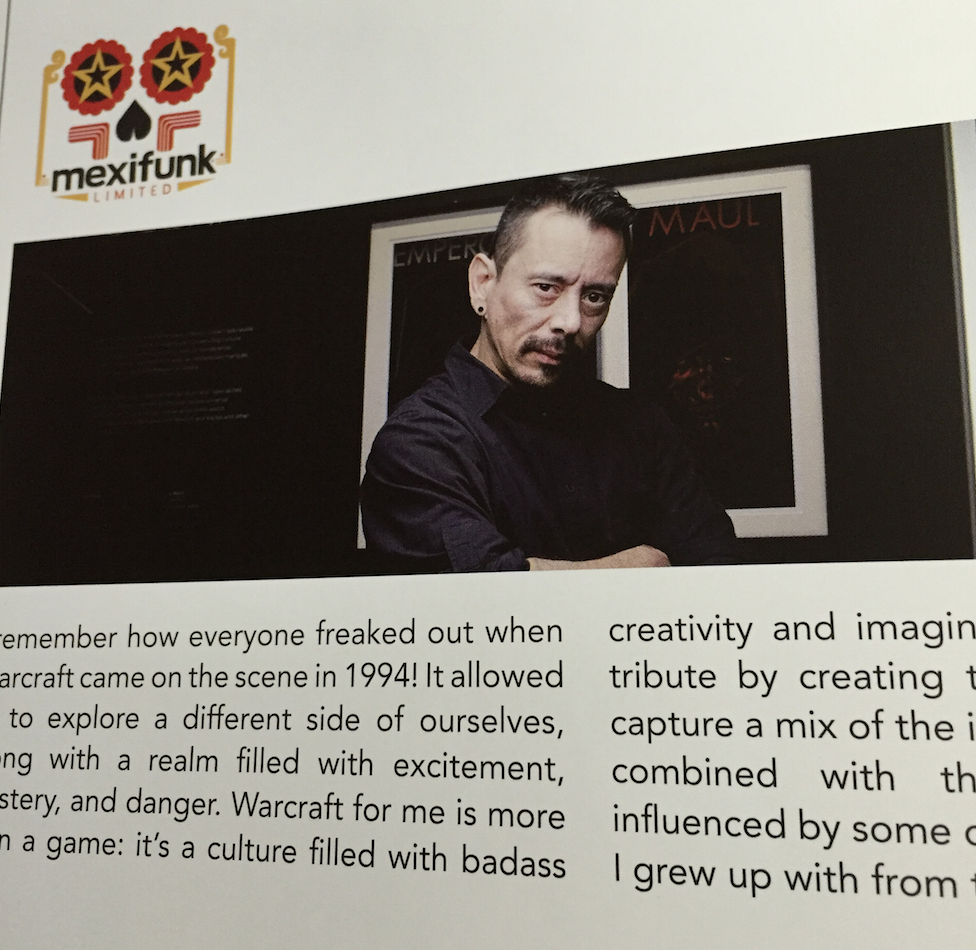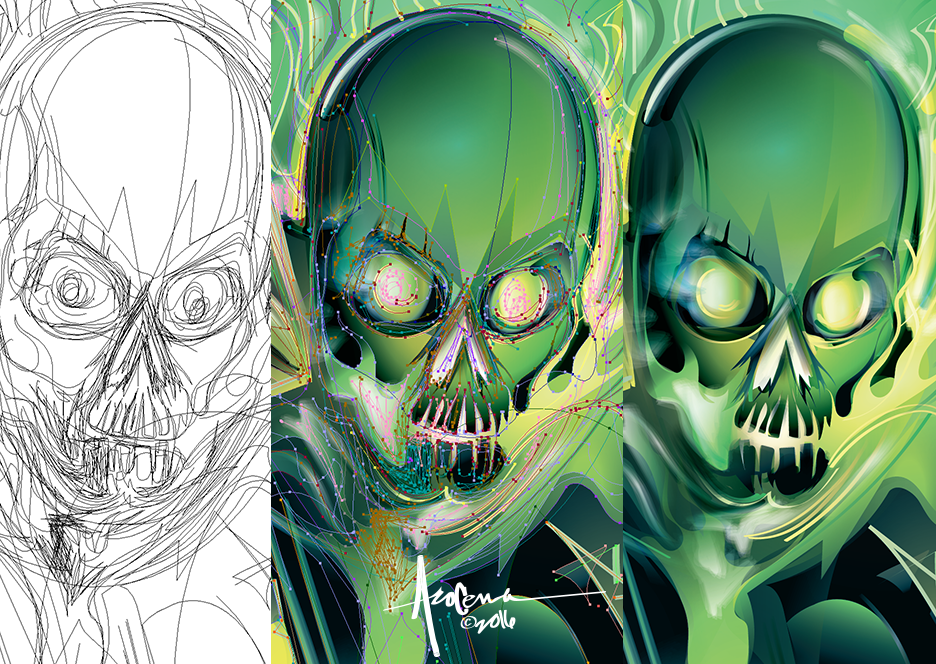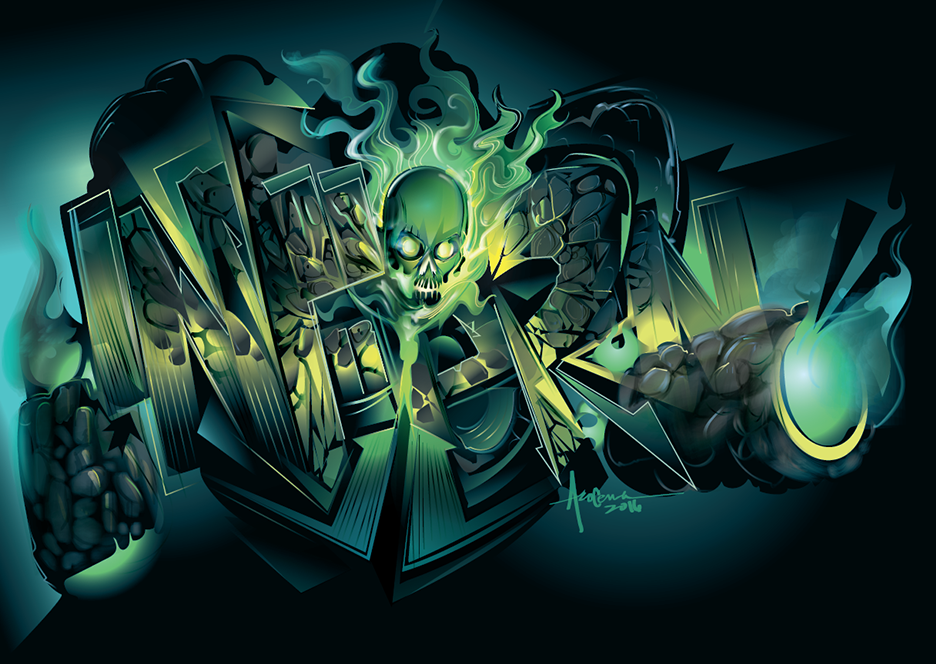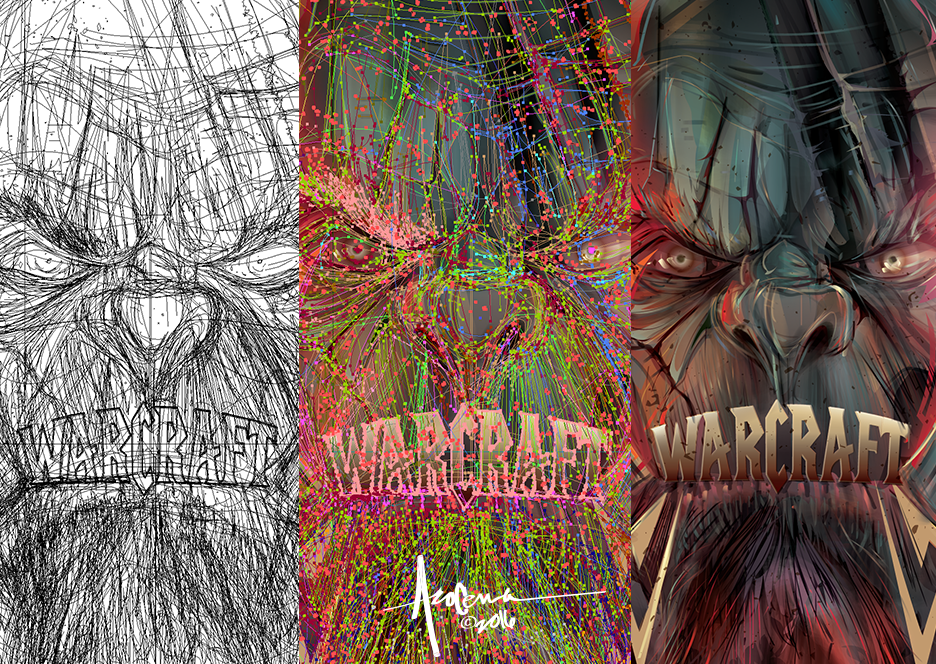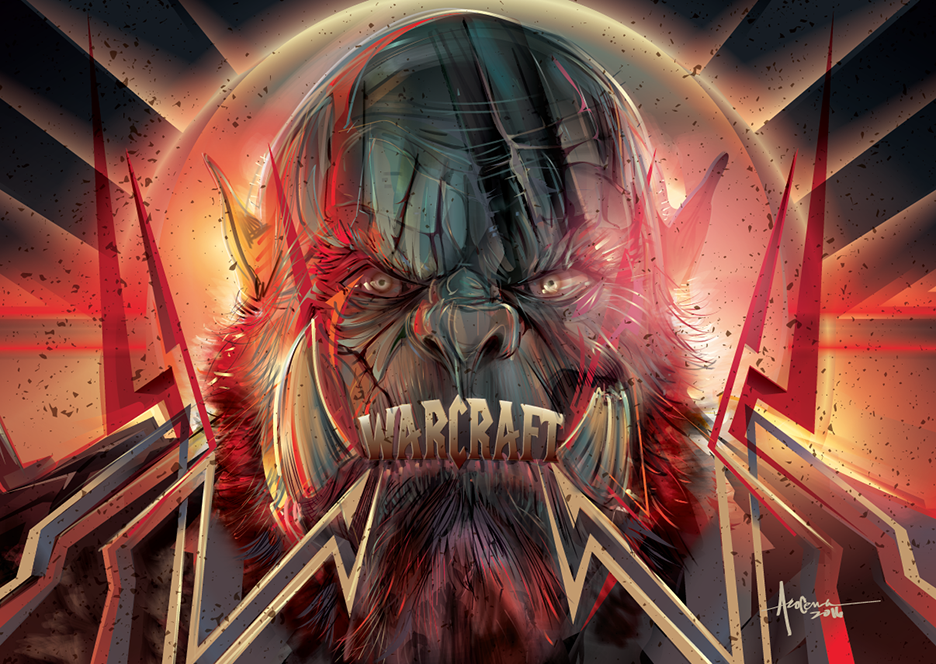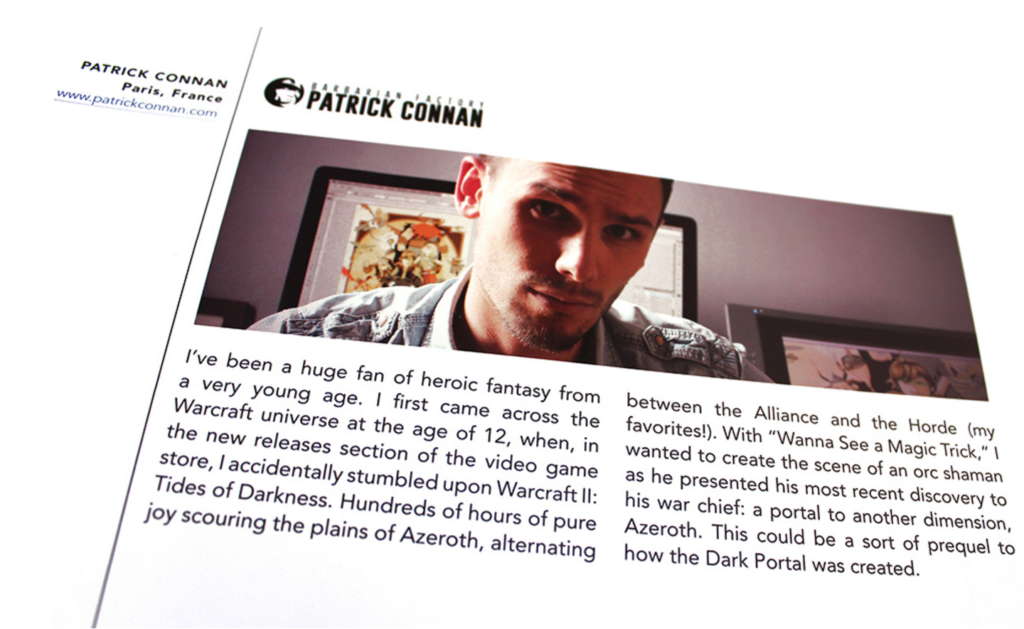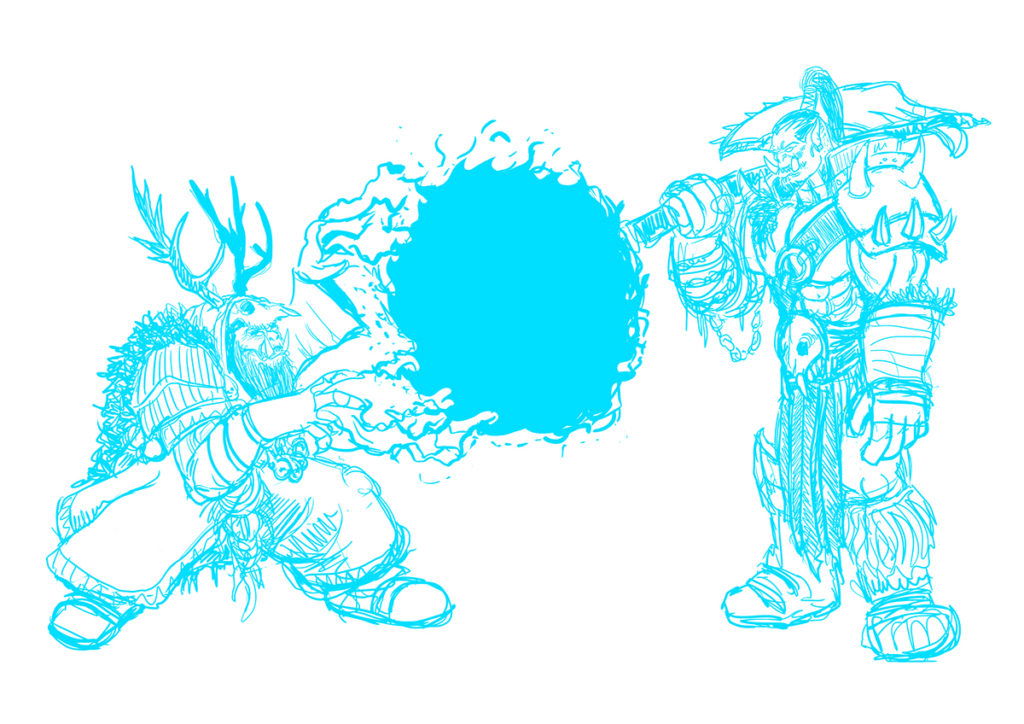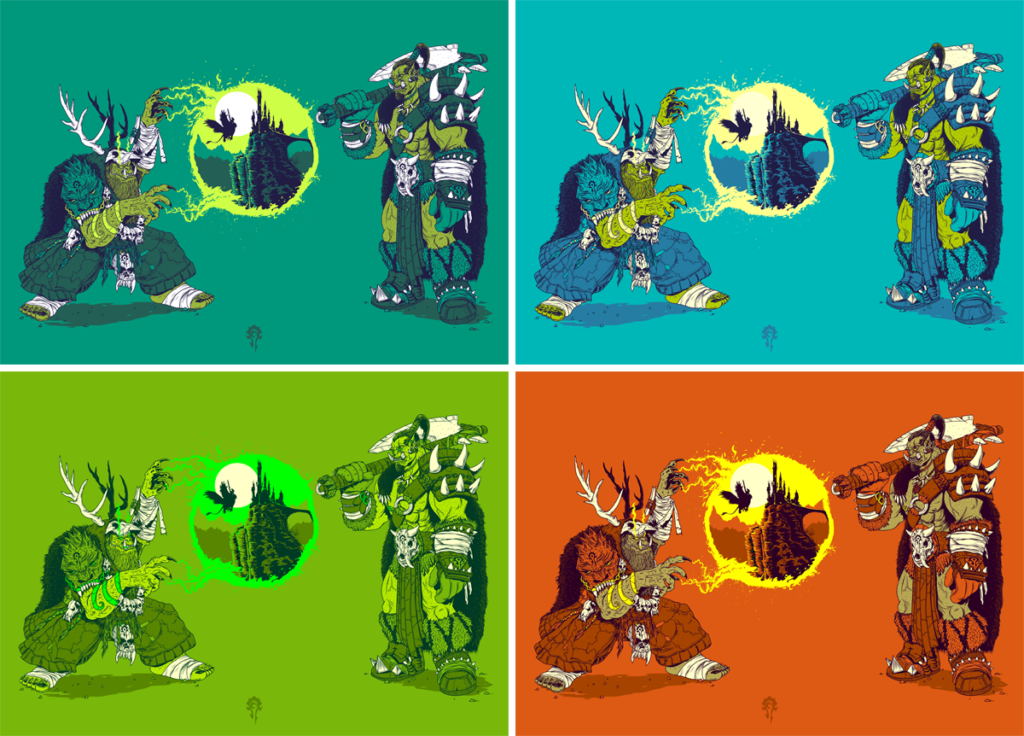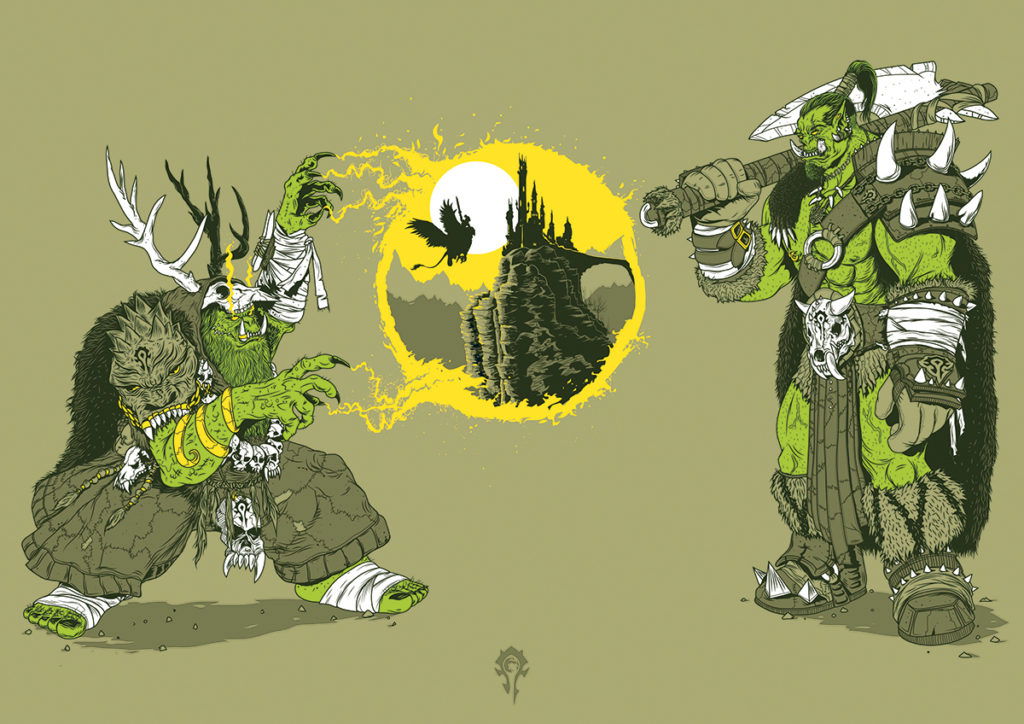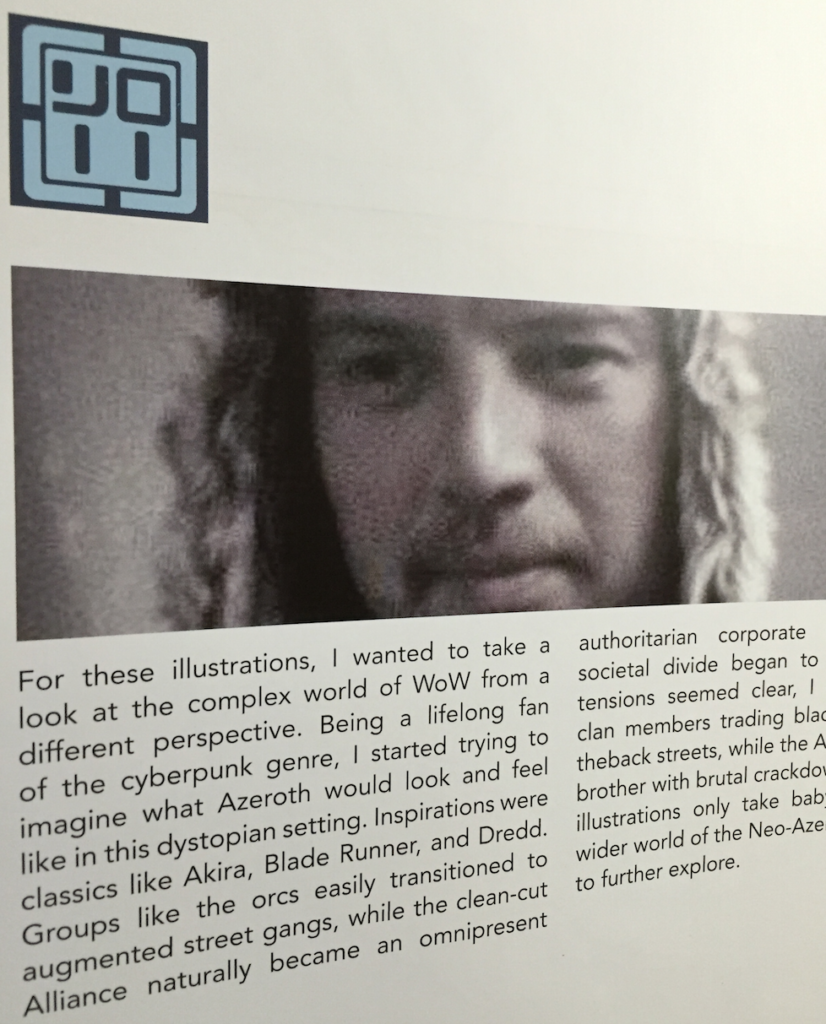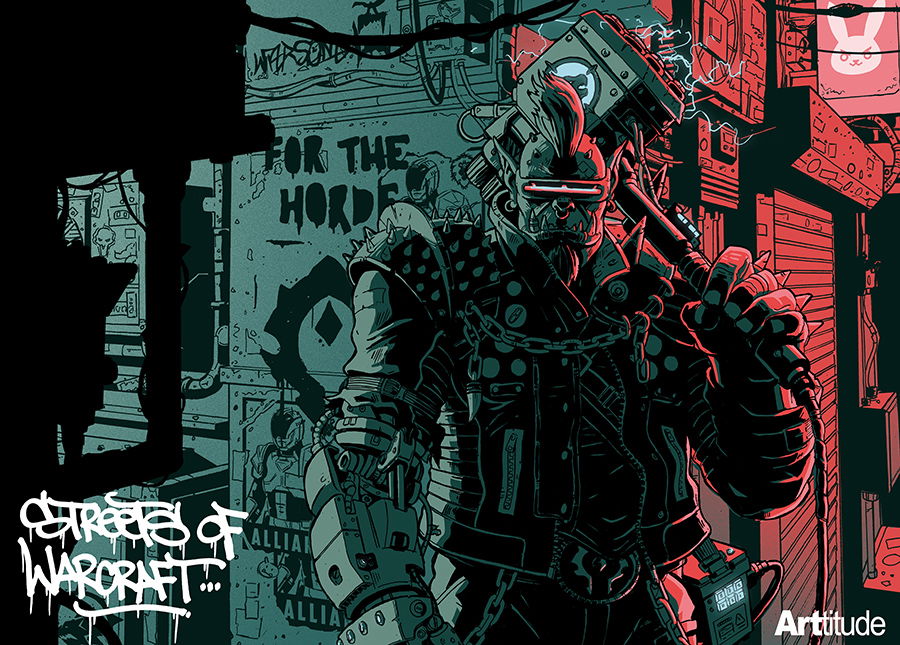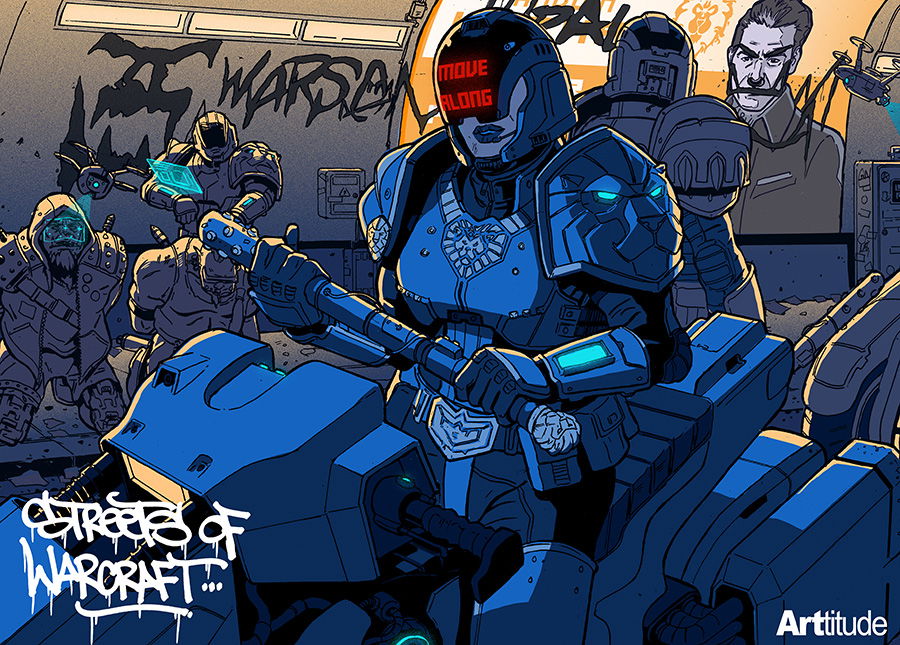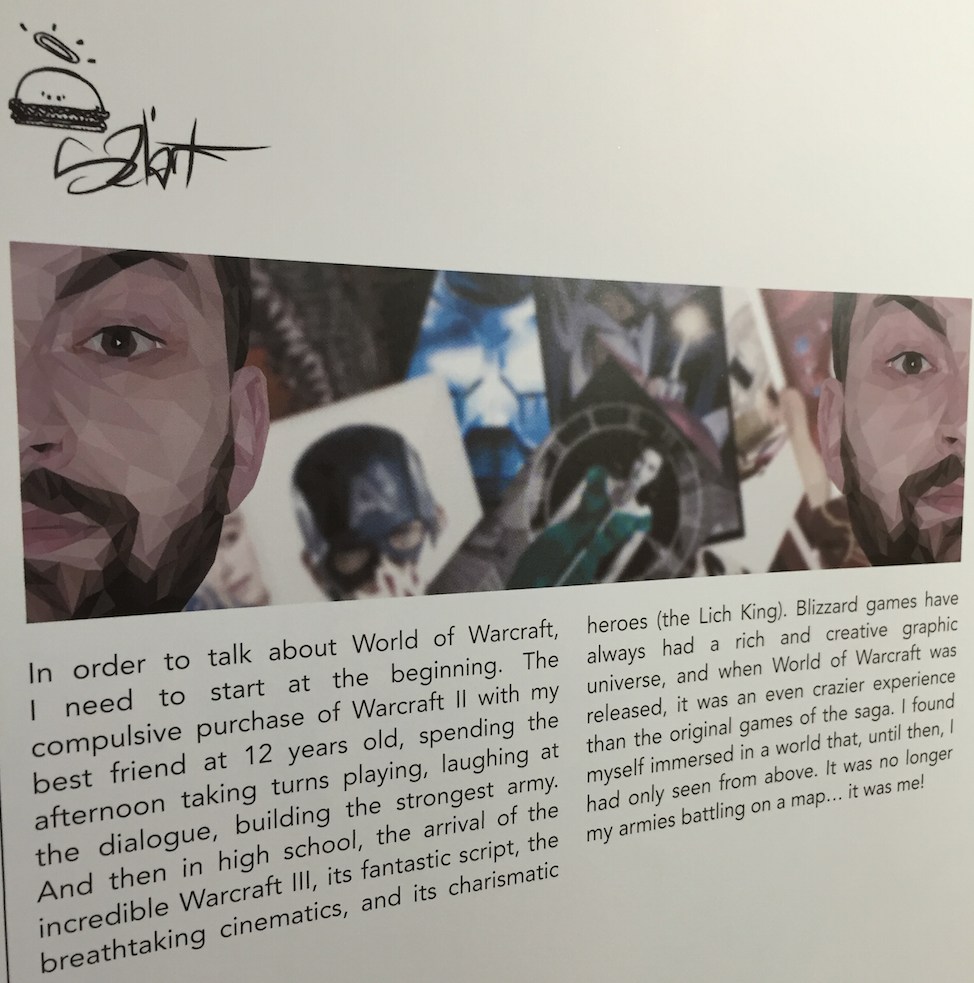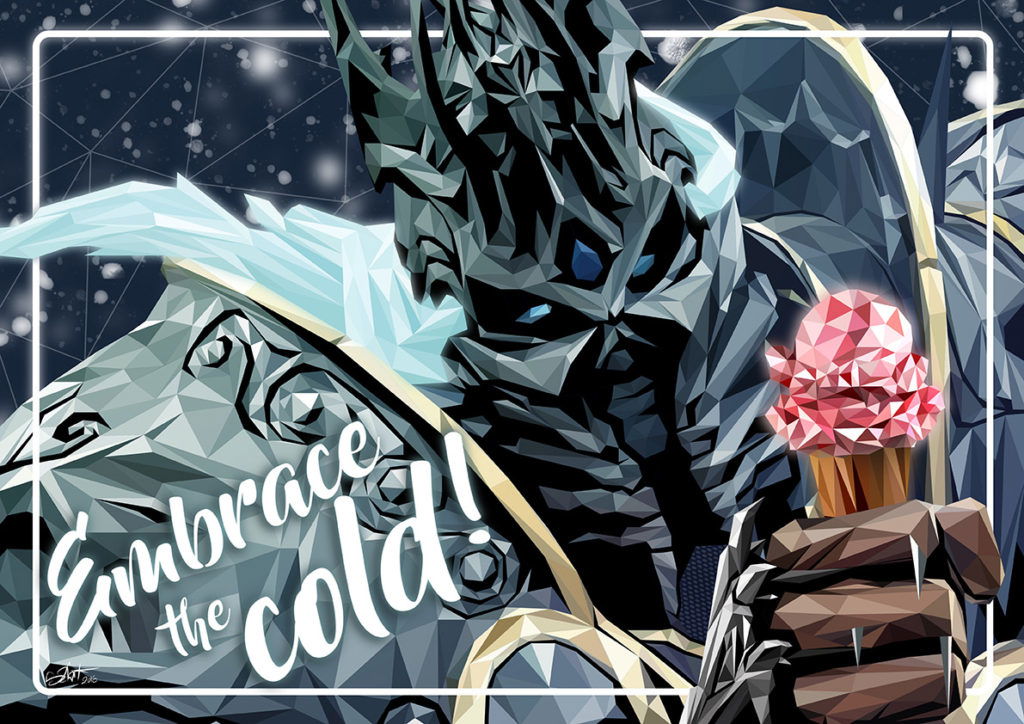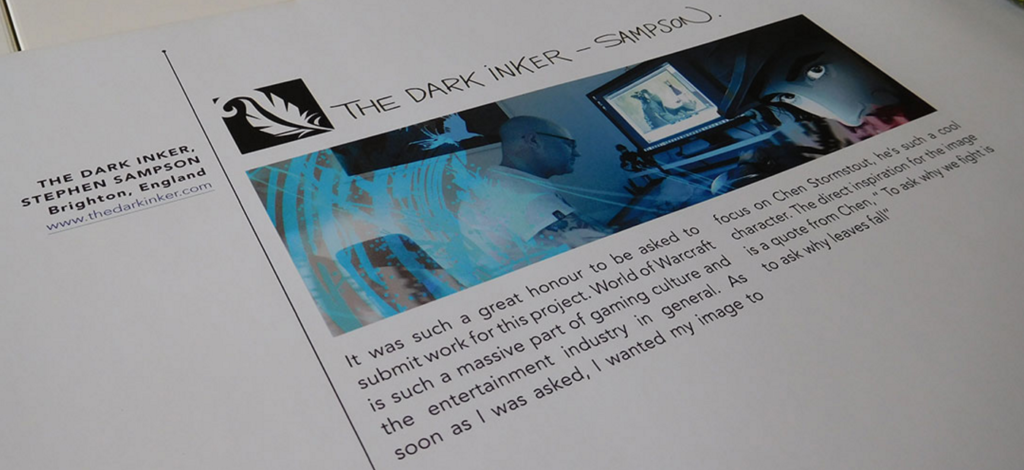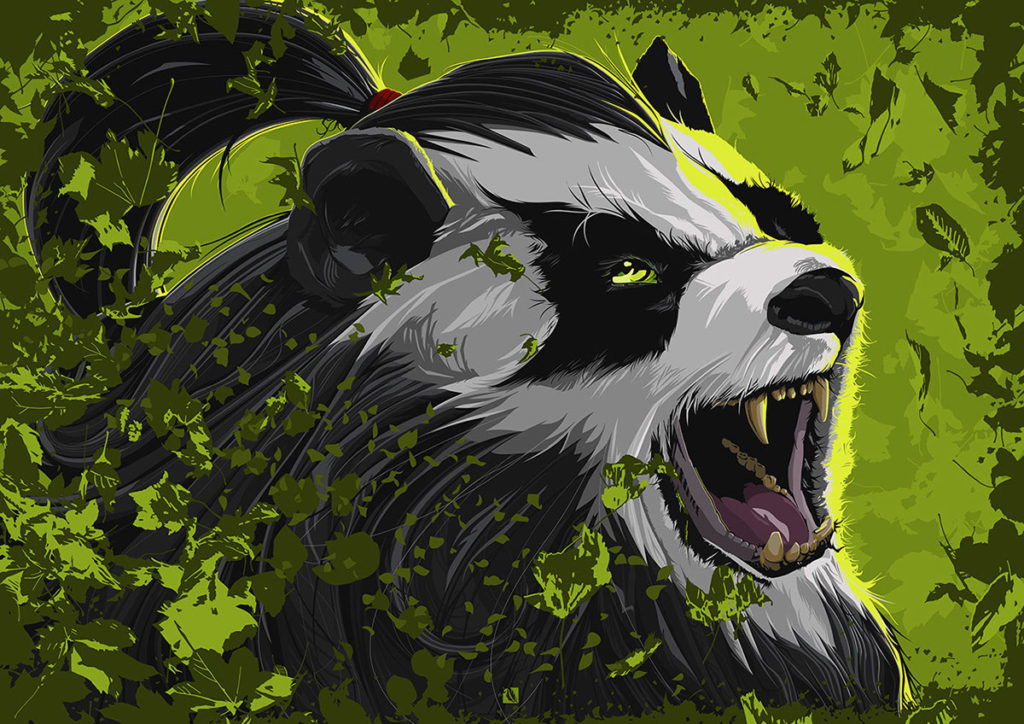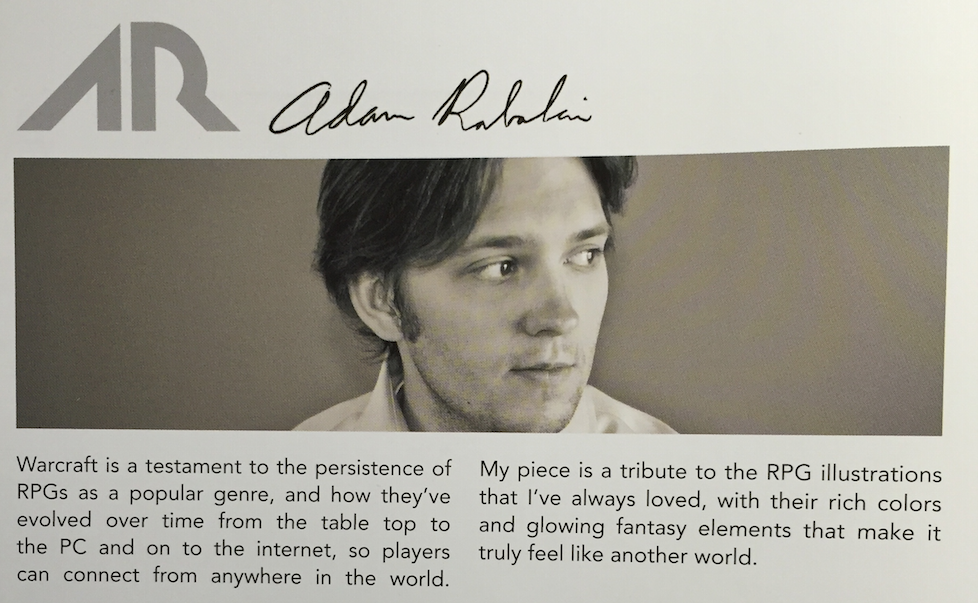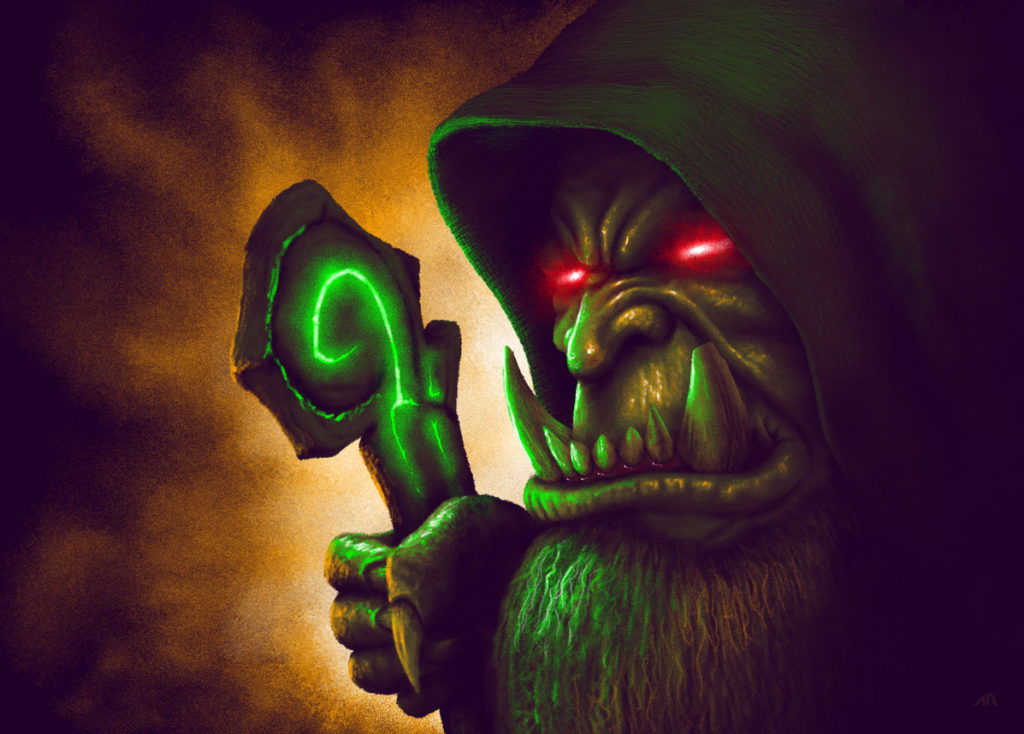 As you can see from these few prints, the book is packed with tons of rich, vibrant imagery that takes you into the World Of Warcraft in a highly desirable way.  Now for the bad news… the book is limited to only 1500 copies for Blizzard who used them as gifts for journalists, influencers and partners all around the world.  Frederic and the team at ARTtitude have done a sensational job with this book/ project and given artists a fantastic forum to showcase their immense talent and passion towards this franchise.  Do yourself a favor and follow Frederic and ARTtitude via the following links: