Poe's trusty droid, BB-8, has become a fan favorite from "Star Wars: The Force Awakens."  The film has crushed almost every box office record and it's been out less than a month.  After becoming the No. 1 movie ever at the North American box office on Wednesday, its global cume is now $1,576.6M. It remains the No. 4 film of all time at the worldwide box office; Jurassic World is next ahead of it with $1.67B.- Deadline
Needless to say, fans are still flocking to the theaters and the lil' droid is making all of them smile.  U.K. artist, Andy Fairhurst has paid tribute to the diminutive droid and J.J. Abrams signature lens flare in one stellar print.
"Something I did as a bit of down time from my other more important works. I am quite pleased with this as it was done in only a day, which is almost unknown for me as I take forever to do a piece. I used a Sphero BB-8 in front of a lamp as a lighting reference. References are always a good idea :)" – Andy Fairhurst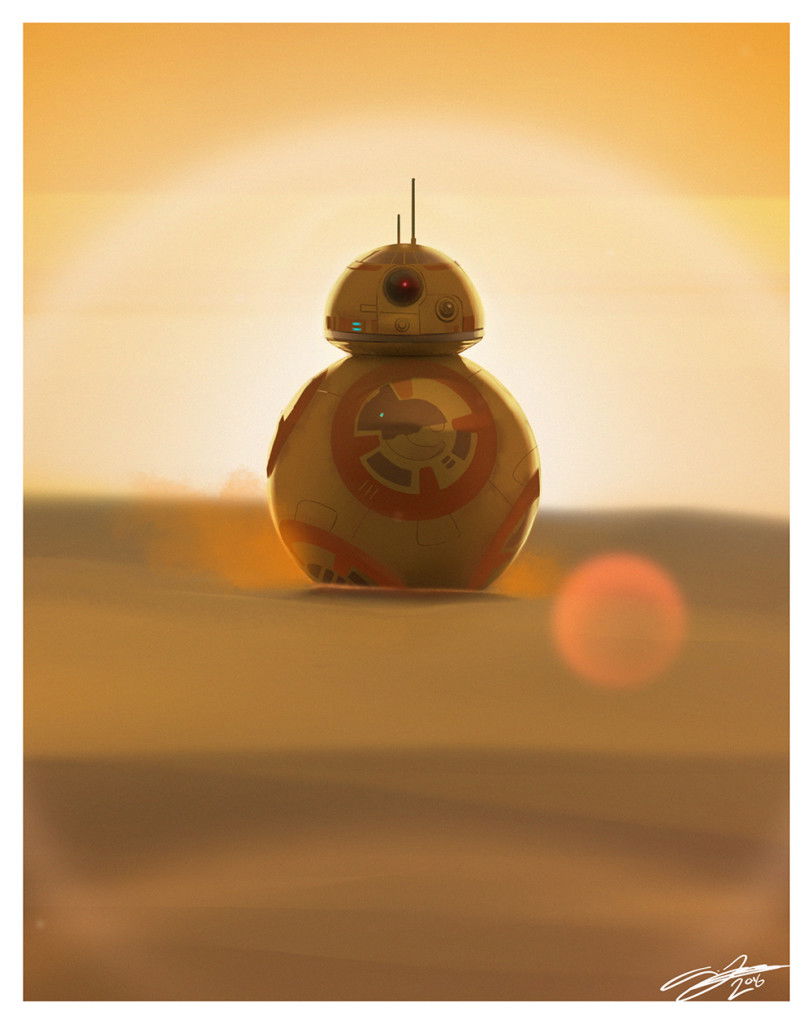 One day, and we absolutely LOVE it.  Be sure to follow Andy on TWITTER for updates on new releases and you MUST head over to his OFFICIAL BEHANCE PAGE to see his impressive portfolio.