Directed by Peter Docter in 2009, Pixar's "UP" is one of our favorite films from the animation powerhouse.  To this day, the touching "memory lane" sequence still pulls on our heart strings and that is after watching it over and over and over for the past 6 years.  Andy Fairhurst's "Nerds Eye View" series has tackled themes such as James Bond, the Teenage Mutant Ninja Turtles, The Legend of Zelda, Rocky, E.T. the Extraterrestrial, the Back to the Future trilogy and Star Wars to name a few.
His latest inclusion to this fantastic series is an homage to "Up" and takes fans up, up and away.  Titled "The Clubhouse" it is instantly recognizable and is downright awesome.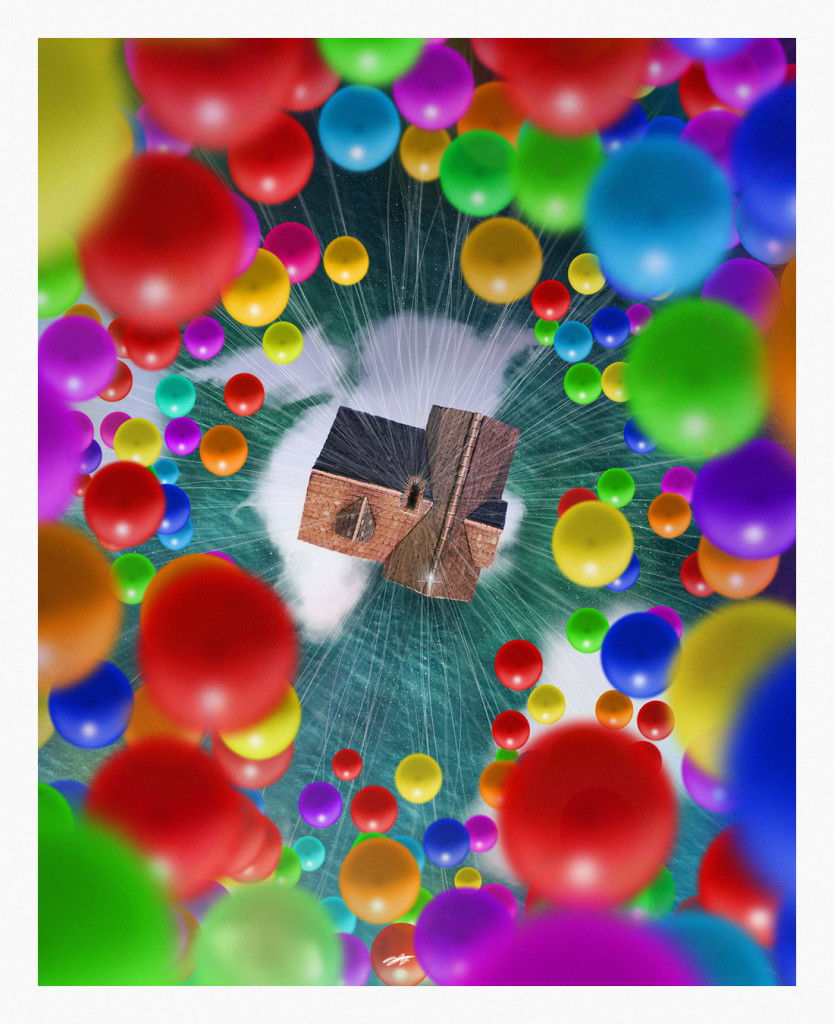 "The Clubhouse" by Andy Fairhurst
Giclee print on velvet fine art paper
We hate to tell you that this one sold out as soon as it was released but
follow Andy on TWITTER
in the event that he releases some Artist Proof copies.  Be sure to
check out Andy's BEHANCE PAGE
to see the rest of his impressive portfolio and see the other "Nerds Eye View" posters that we mentioned.  Hit him up on Twitter and let him know what movie, comic book, or other pop culture theme you would like to see him add to his growing "Nerds Eye View" series.