Being a freelance artist is grueling.  Client revisions, corporate red tape, and sometimes your hands are tied artistically between YOUR vision and theirs.  Well Andy Fairhurst has just finished a piece for the most difficult customer of his career….his five year old daughter!  Like many young girls around the planet, she is still caught up in the magic of Disney's smash-hit, animated feature, "Frozen."  Well she is about to get THE perfect gift, a custom print by her dad.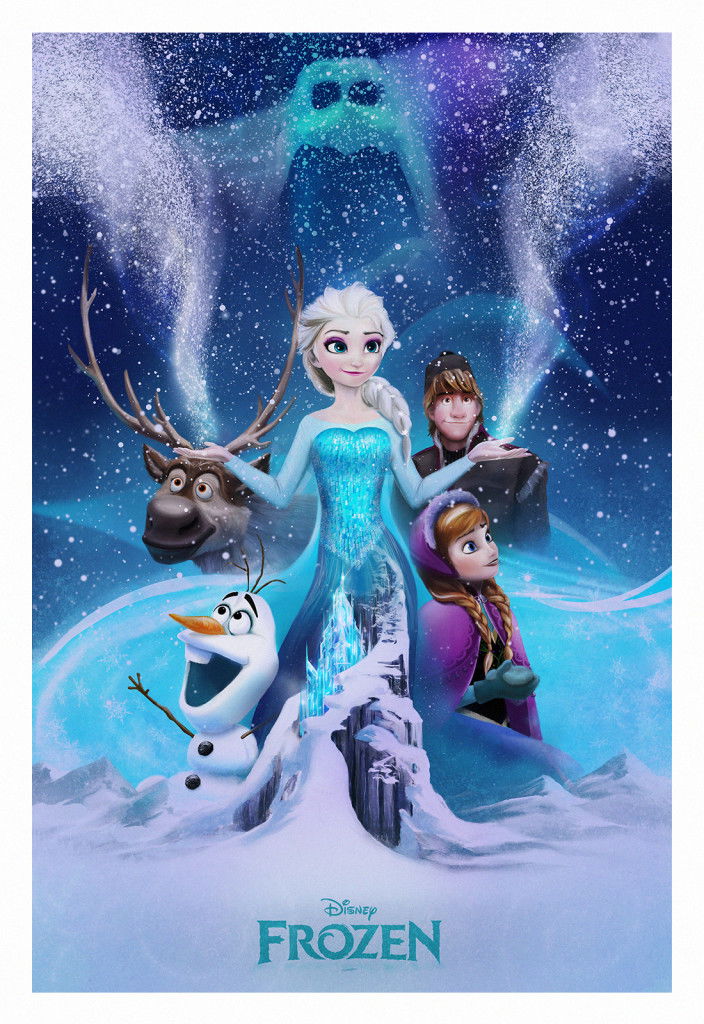 Here is what Andy had to say about the project.  I did this for my soon to be 5 year old daughter who is, like most girls her age, a Frozen nut! As I type this she is singing that bloody song in bed at the top of her voice! She's pestered me for the last year to do 'an Elsa' picture and as I am always doing stuff my 6 year old son likes, I thought I should eventually do something she likes. – Andy Fairhurst
If you wake up on Christmas morning to the sound of a young girl screaming with glee, that will be Andy's daughter "letting it go" all the way over in North Wales!  Follow Andy on TWITTER to get news on upcoming projects and head over to his OFFICIAL WEBSITE to see what other goodies he has in his store.