"It's about my Dad, I want you to hurt'em…"
"How hurt you want'em?…."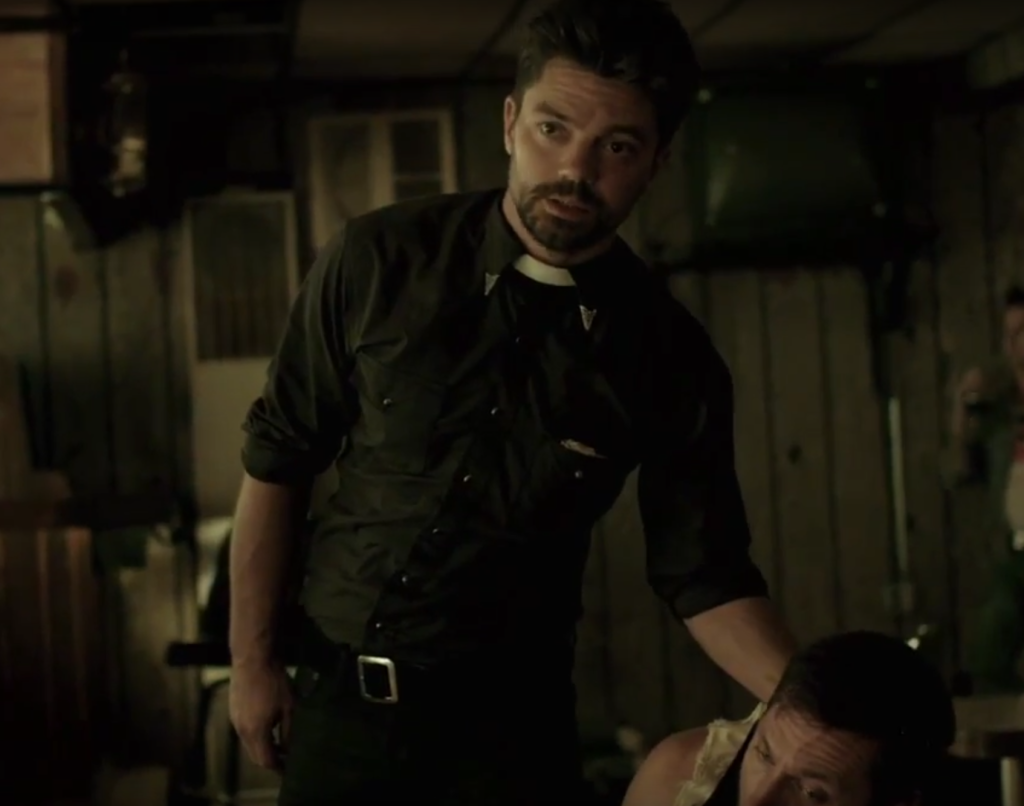 When AMC announced that they would be launching a new series based off the comic book series, "Preacher," die-hard fans rejoiced.  I mean, why not?  AMC has done an absolutely sensational job bringing Robert Kirkman's "The Walking Dead" from the printed page to television and we have a feeling that they will tap into some of that same magic with "Preacher."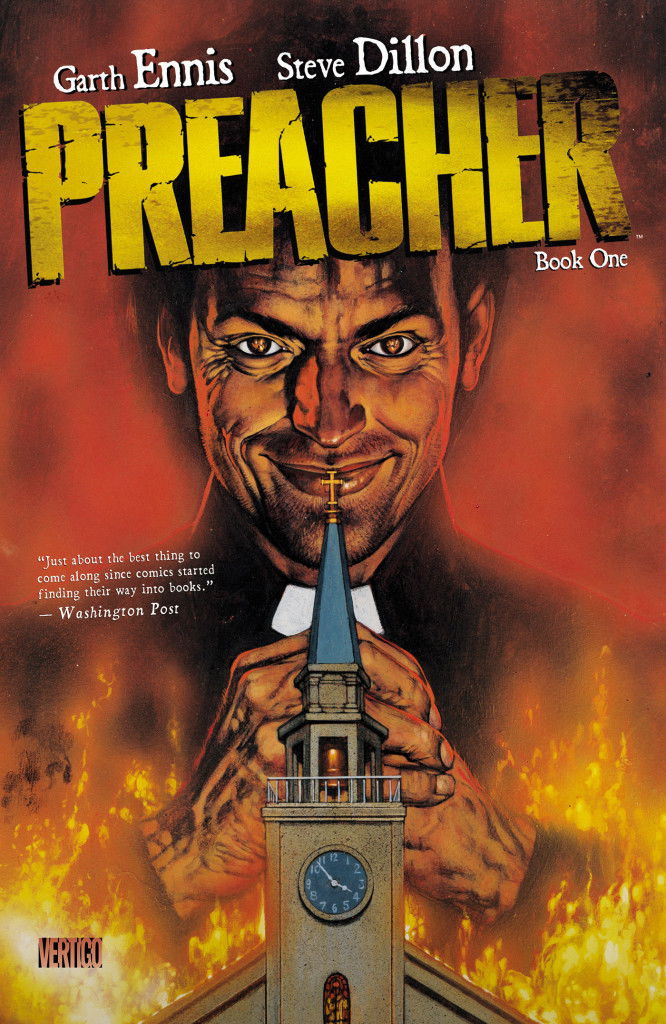 "Preacher" is being developed for AMC by Evan Goldberg, Seth Rogen and show runner Sam Catlin and is based off the hit comic book series by Garth Ennis and Steve Dillon at Vertigo Comics.  Starting in 1996, this supernatural series has captured teh rapt attention of fans all over the world. Here is AMC's official description:
Preacher is the story of Jesse Custer (Dominic Cooper, Agent Carter), a conflicted preacher in a small Texas town who is inhabited by a mysterious entity that allows him to develop a highly unconventional power. Jesse, his ex-girlfriend, Tulip (Ruth Negga, Agents of S.H.I.E.L.D.), and an Irish vampire named Cassidy (Joseph Gilgun, This Is England) embark on a journey to, literally, find God.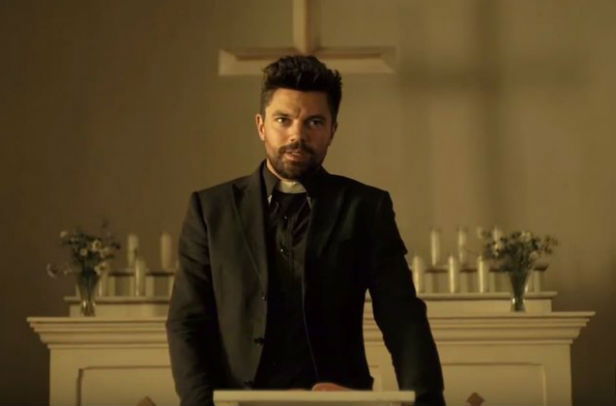 Here is what AMC's executive vice president had to say about the project along with a few thoughtful words from Seth Rogen and Evan Goldberg. "Every once in a while you find a project where all the elements line up beautifully. With 'Preacher,' it starts with a bold, compelling, and thought-provoking comic book series from Garth Ennis and Steve Dillon and a whole lot of fans who already know Jesse Custer, Cassidy, and Tulip," said AMC executive vice president of original programming, production and digital content Joel Stillerman in a statement.
"Add to that the passionate and talented Seth Rogen, Evan Goldberg, and Sam Catlin, an incredible producing team in Neal Moritz, the Original Film team and our good friends at Sony Pictures Television, and we have everything we need to be VERY excited to move forward on 'Preacher.'"
Added Rogen and Goldberg: "'Preacher' has been our favorite comic since it first came out. Garth Ennis is one of our idols and it's an incredible honor to be working on this. We promise we won't make too many dick jokes and ruin it." – (Via HITFIX)

Poster Posse artist Doaly juuuuuuuuuust couldn't wait and as soon as the trailer aired, he created his first tribute poster for the series.  (We say "first" because we know how this guy works, just wait, we're sure more are on the way.)  AMC's "PREACHER" is slated for 2016.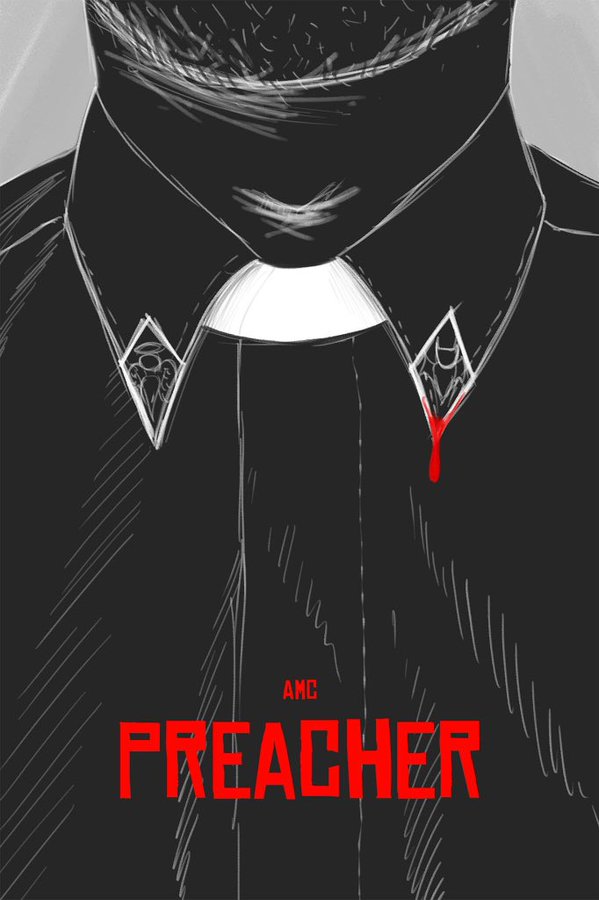 "PREACHER" by DOALY
Stay tuned and we will share more info as it becomes available.  In the meantime you can follow the series via the following links: