As if creating the most beloved Sci-Fi franchise wasn't enough, George Lucas, or as we like to call him, "Mr. Overachiever", gave us another glorious franchise that started back in 1981, Indiana Jones.  The first three films in the series are beloved by fans all over the world, "Raiders of the Lost Ark" – 1981, "The Temple of Doom" – 1984, and "The Last Crusade" – 1989.  Harrison Ford plays a brilliant professor of archaeology and a fearless adventurer. (For those of you keeping track, YES, he plays Han Solo – Sci-Fi "hero" AND Indiana Jones – epic adventurer.  Not a bad resume right?)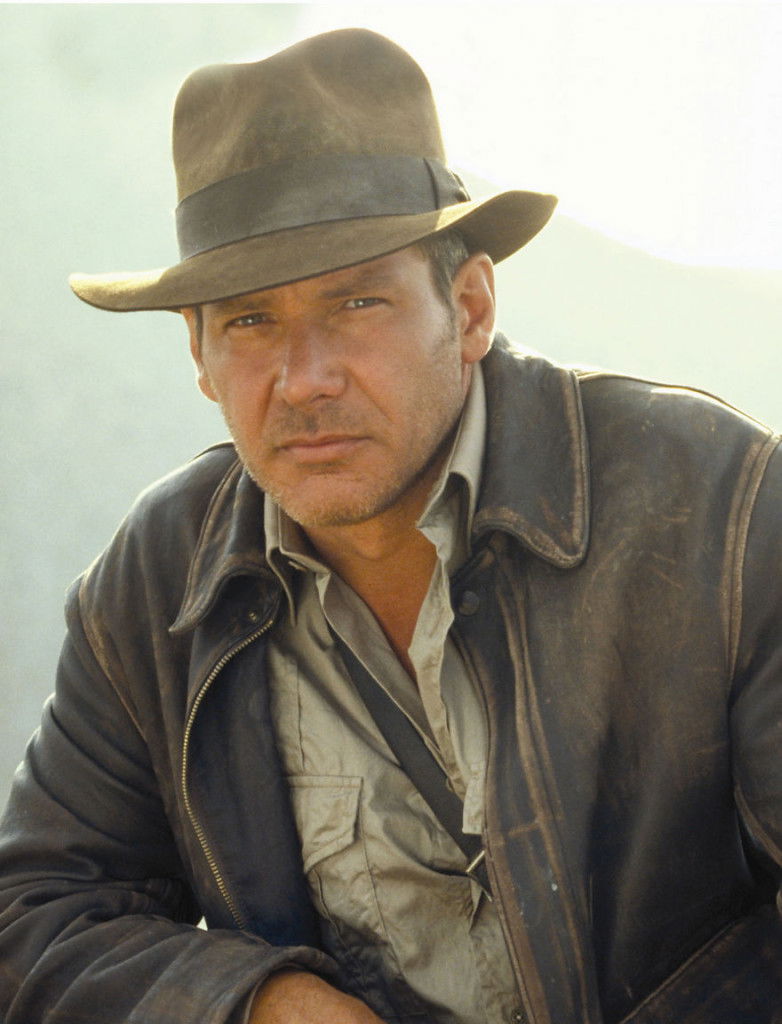 Whether he is battling Nazis, searching for the sacred Sankara stones or hunting for lost biblical artifacts like the Ark of the Covenant or the Holy Grail, Henry Walton Jones, Jr is willing to do whatever it takes to thwart evil and discover the "undiscoverable."
Louisiana artist Adam Rabalais has just finished a private commission that brilliantly pays homage to these three films and makes you want to binge watch all three films.  Each poster measures 12″ X 36″ and is a 6 color screenprint.  Check them out below.

"You want to talk to God? Let's go see him together, I've got nothing better to do."

"Mola Ram! Prepare to meet Kali… in Hell!"

 "X" never, ever marks the spot."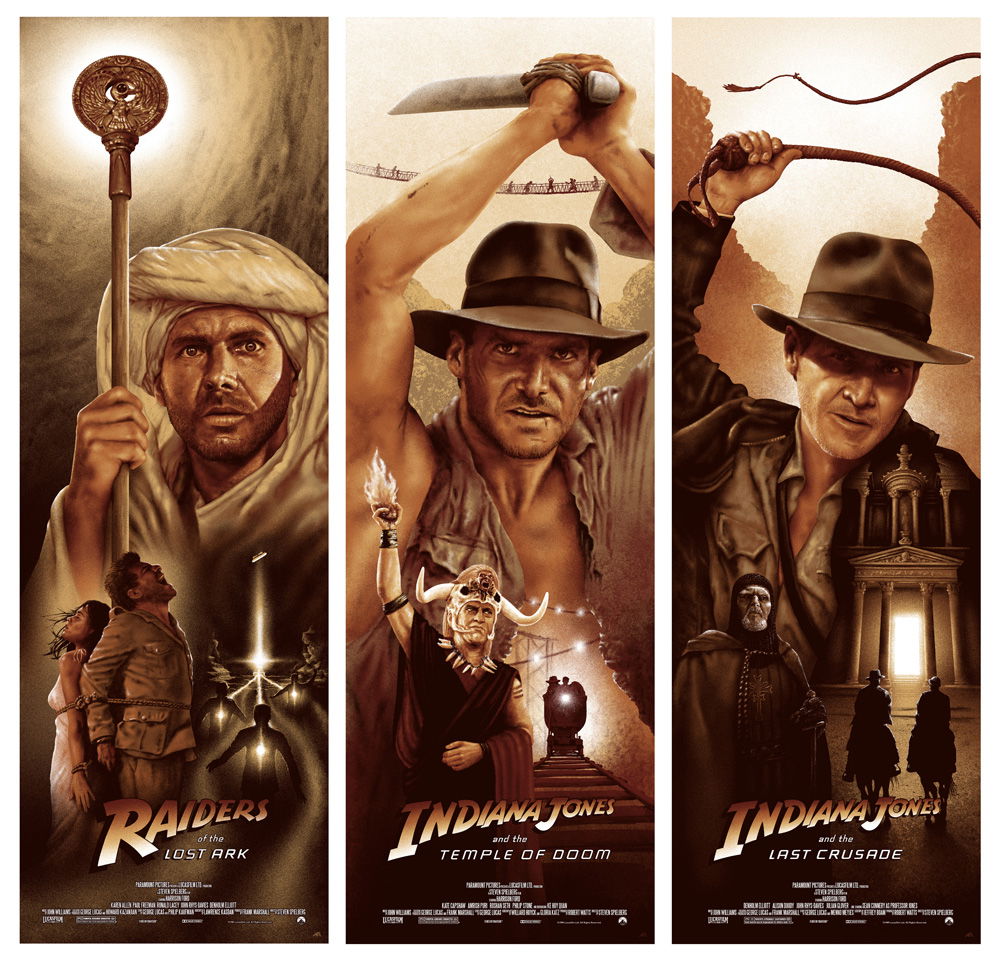 Sadly, as stated before, these are part of a private commission which means they'll be harder to get your hands on them than ANY artifact that Indiana Jones has sought out.  That being said, you can follow Adam on TWITTER and go check out his OFFICIAL WEBSITE to see more of his work and inquire about your OWN private commission.