"Is it huntin' time now?"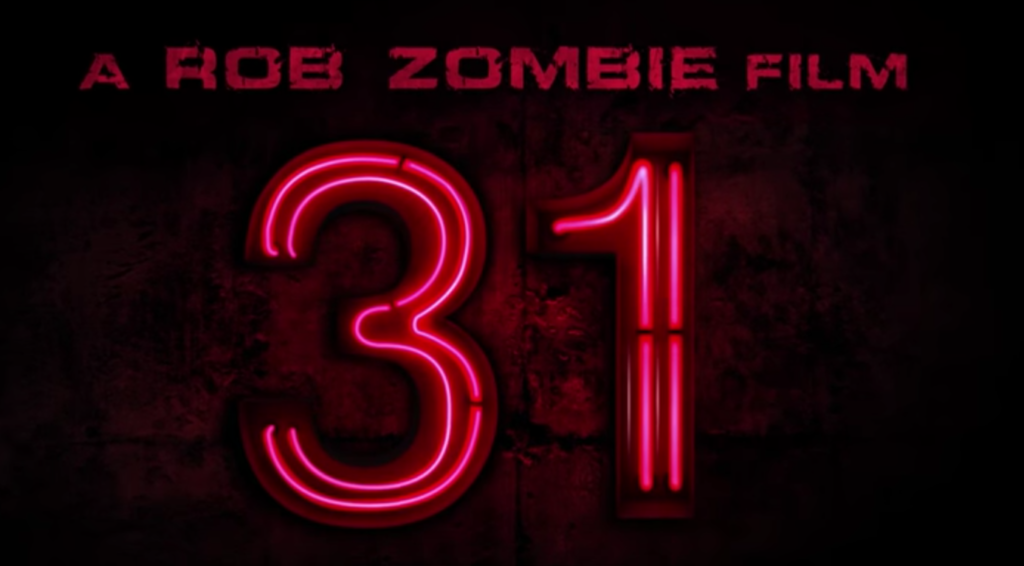 On September 16th, Rob Zombie unleashes a bloody gore-fest at theaters called, "31."  Here is a brief synopsis for what is being called, "Rob Zombie's sickest film to date."
From the visionary mind of Rob Zombie comes the horrific story of five carnival workers who are kidnapped the night before Halloween and held hostage in a large compound. At the mercy of their captors, they are forced to play a twisted game or life or death called 31. For the next 12 hours they must fight for their lives against an endless parade of homicidal maniacs.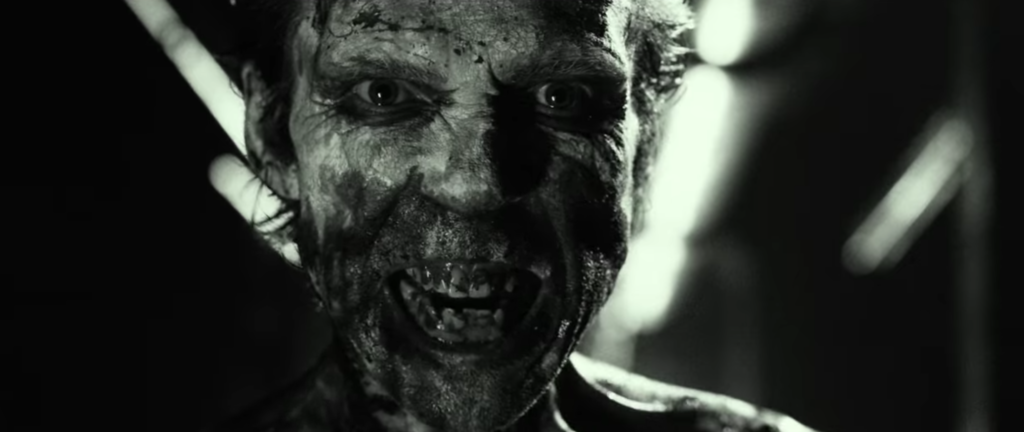 Written, directed and produced by Rob Zombie, "31" one looks like a carnage filled blood-bath on steroids.  According to Wikipedia –  Zombie came up with the idea for 31 after reading a statistic that stated that Halloween is the "Number One day of the year when people go missing for some reason" and thought that it would make a good premise for a movie. He also received inspiration for the film as he was walking around his Frightfest Great American Nightmare and watched the employees work while dressed like chainsaw-carrying clowns. Zombie has stated that he wanted to have a "very nasty, gritty, guerilla-style approach to the filmmaking" for 31, as it "fits the story and the vibe of the movie".  After watching this trailer, I think it's pretty safe to say, he accomplished his mission.  (This one is NOT for the faint of heart.  Watch at your own risk!)
On September 1st, select cinemas nationwide will be screening a sneak-peek preview of "31." The preview night includes your chance to see the movie before it's official release date, the world premier of two new Rob Zombie music videos "Gore Whore" and "Get Your Boots On", a Q and A with writer/director Rob Zombie and finally a behind the scenes look at the making of 31!  CLICK HERE to purchase tickets near you.
Pennsylvania artist and horror aficionado, Chris Garofalo is a massive fan of Zombie's films and has created a rather fitting and disturbing tribute print for the film that features our worst nightmare, CLOWNS!  This print will go onsale August….31 at 12 PM EST.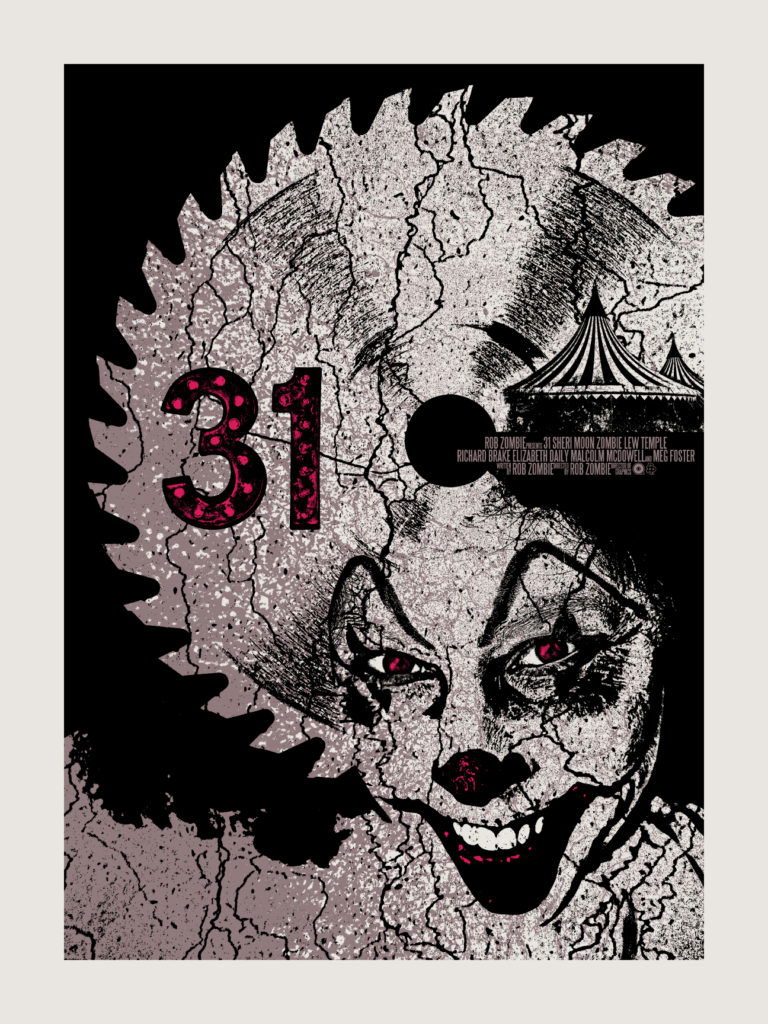 Inspired by Rob Zombie's "31 
18″ X 24″
3-color screen print on Mr. French Madero Beach Speckletone stock
Signed and numbered edition of … 31
$20