"For more than a thousand generations, the Jedi Knights were the guardians of peace and justice in the Old Republic….before the dark times….before the Empire…."
After being blasted with an abundance of amazing Star Wars news and merchandise at this year's D23 convention we learned a bit more about an upcoming installment in the Star Wars Universe, "Rogue One."

Lucasfilm has announced that their first film in the new standalone Star Wars stories series, "Rogue One," has begun principal photography. Gareth Edwards ("Godzilla," "Monsters") is directing "Rogue One," which tells the story of resistance fighters who have united to steal plans to the dreaded Death Star. The film is produced by Kathleen Kennedy and is slated for a December 16, 2016 release.
We can't wait for this one to come out and apparently neither can Orlando Arocena who was truly inspired by the news about this film, he came up with not one, but two tribute prints.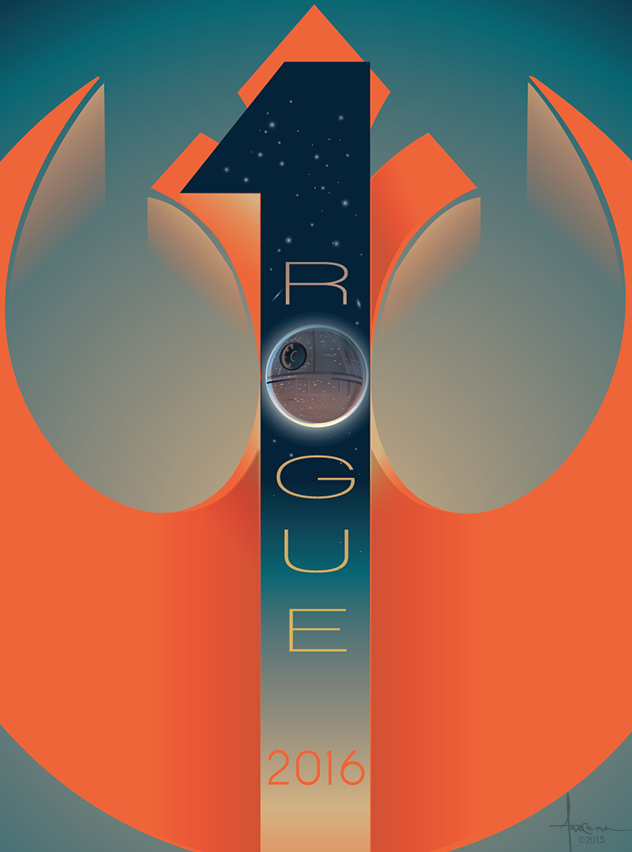 "Like the rest of us STAR WARS aficionados , I'm REALLY interested in how this pre-New Hope anthology will play out. The cast is super tight. And especially with Greig Frazer and Neil Corbould adding their Zero Dark Thirty, Black Hawk Down , Saving Private Ryan ingredients to this much anticipated Rogue jambalaya! I JUST CAN'T WAIT to sit back and be first in line to have a super sized bowl of it!" – Orlando Arocena
For his second print Orlando took a more painterly approach and focuses in on the Resistance fighter played by Felicity Jones.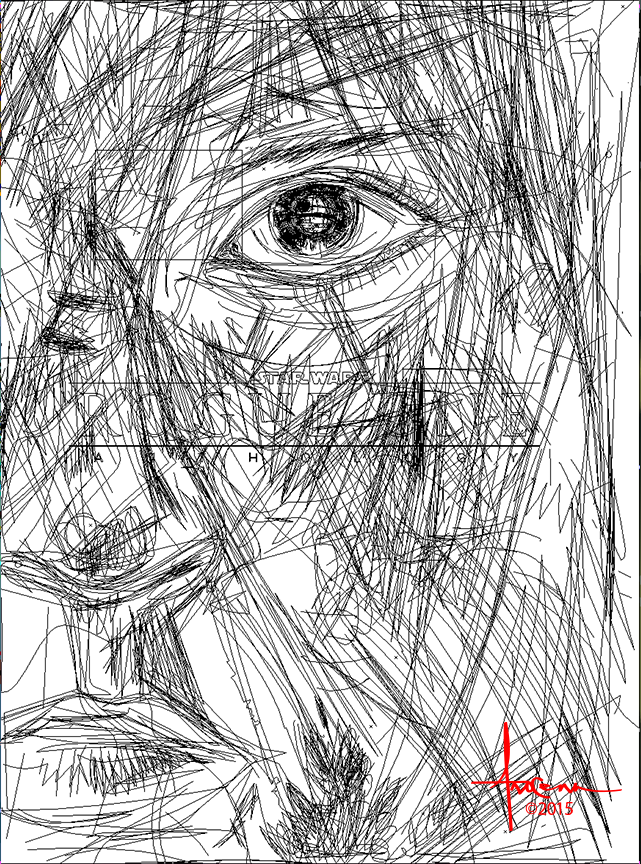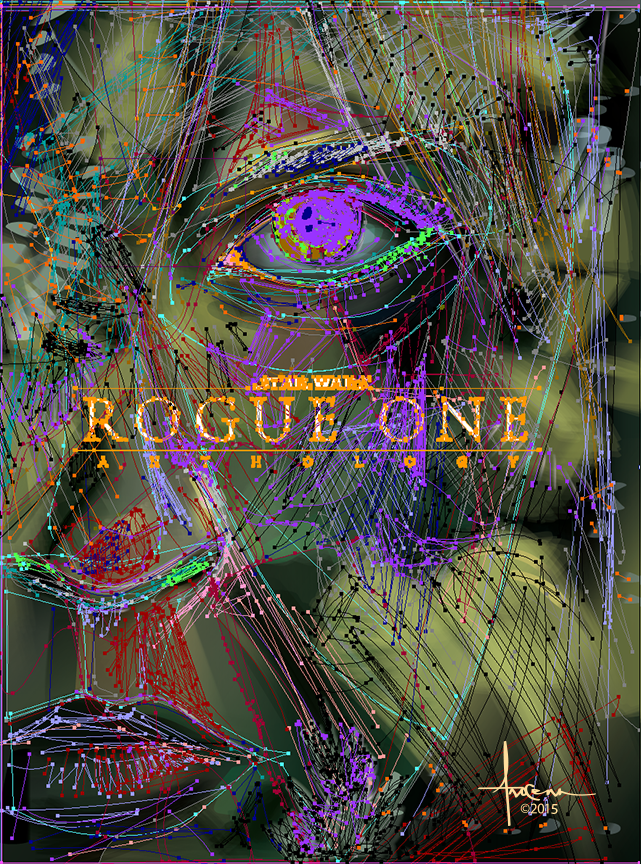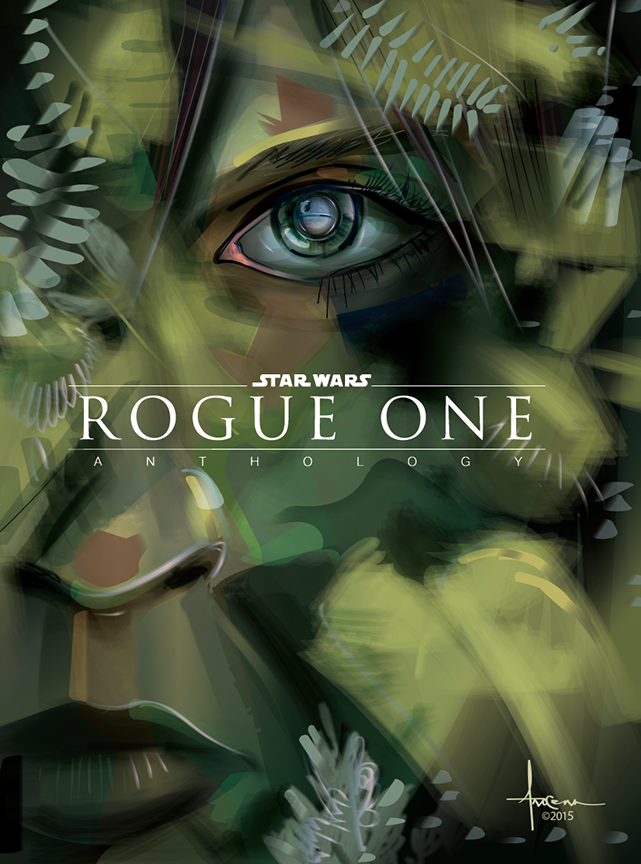 I was inspired by Kathleen Kennedy's description of what she intends the story line to be – more of a group of early rebels struggling through a tactical ground war in order to successfully steal the blueprints of the Death Star. – Orlando Arocena
Follow Orlando on TWITTER for updates about new projects and head over to his BEHANCE PAGE to check out some W.I.P.s of these and view the rest of his awesome portfolio.