Director Kevin Burke has been on a mission for well over a year now.  That mission is to explore and expose the uprising of alternative movie posters as well as the creators and collectors leading the charge.  The end result is 24 X 36: A Movie About Movie Posters. The film will have its world premier this Friday, September 23 at Fantastic Fest, which takes place at Austin, Texas' Alamo Drafthouse South Lamar cinema.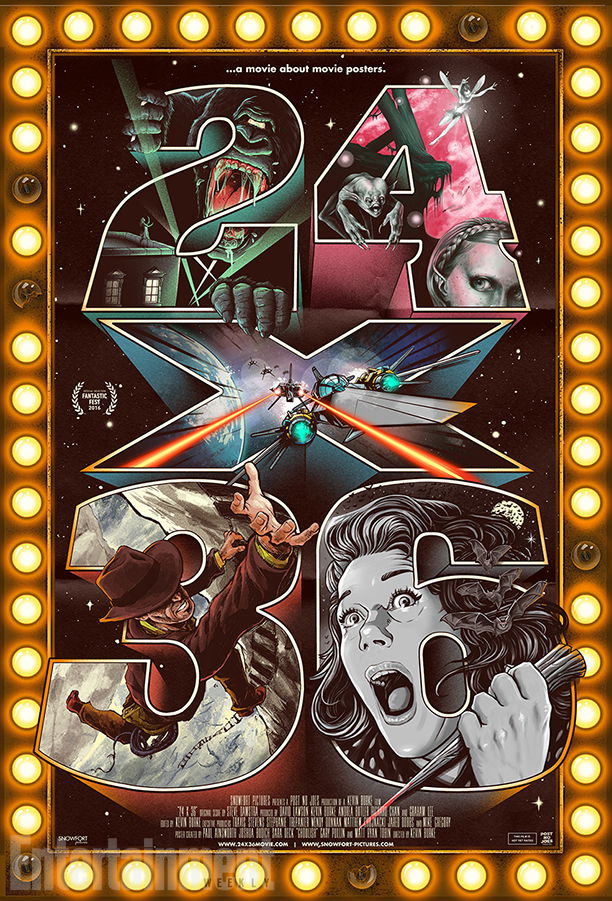 It would make sense that a movie about movie posters would have a great poster and as you can see, that is just the case.  The project's art director, Matt Ryan Tobin, has gone all Voltron and assembled four amazing artists to join forces with him and create a poster for the project. Matt, along with Paul Ainsworth, Sara Deck, Joshua Budich and Gary Pullin have created an outstanding one sheet for the film and it does exactly what it's supposed to do, it makes me wanna see this film.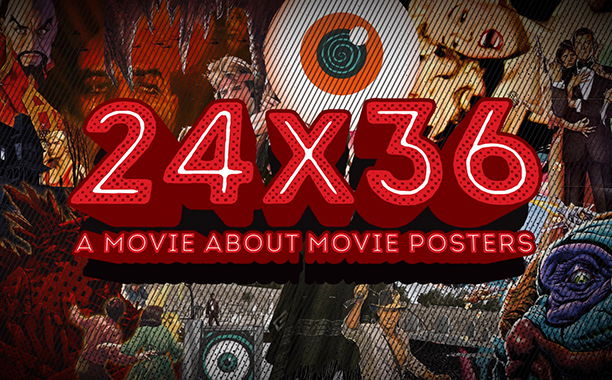 Through interviews with art personalities from the past four decades, 24 x 36 examines the birth, death and resurrection of illustrated movie poster art.
Illustrated movie posters have developed a culture of their own. How we got here – a place where folks own more movie posters than they have wall space to hang them – is a story about the love of film.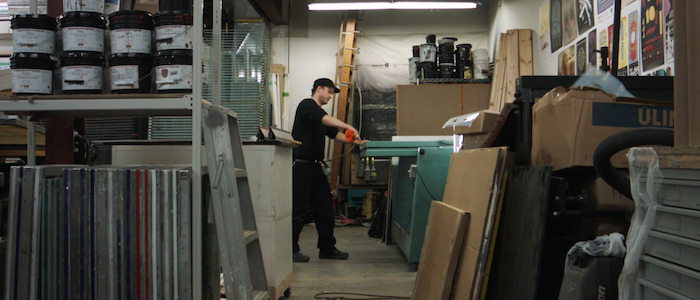 Movie posters have changed over the years because the film industry has changed as well. The days when movie studios could market films in complex ways are over. There was more balance between art and commerce in both studio movie making and movie marketing. Now, films made for artistic reasons are largely made outside of the Hollywood studio system and the methods to market studio films are almost solely focused on what works for audiences who don't want to be creatively challenged, and "just want entertainment." But there are always those who never forgot that the movies they loved could be celebrated in ways beyond just viewing them. Their love for movies extended to their appreciation of illustrated poster art. Just because studio marketing had changed didn't mean that the art of movie posters had to die.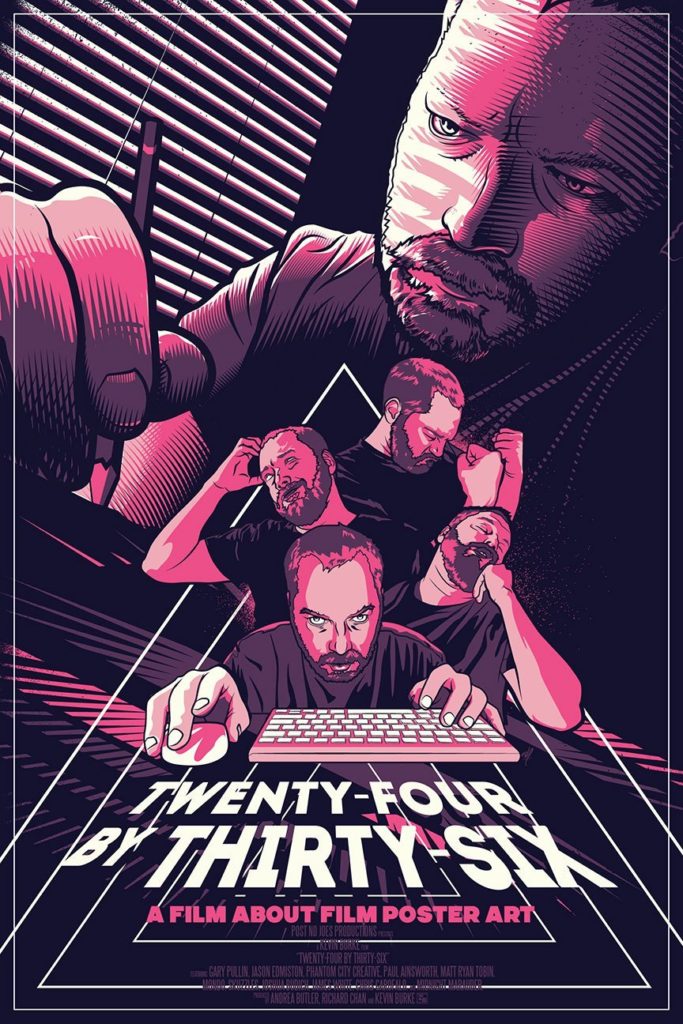 (poster by Paul Ainsworth)
24 x 36 tells this story. Learn how artists like John Alvin and Roger Kastel created iconic posters. See why the poster world changed and most importantly, about the people that helped bring it back: the companies that commission modern posters, the galleries that display them and the fans who collect them. (James Emanuel Shapiro)