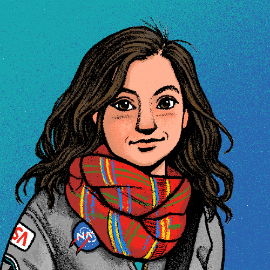 Courtney Autumn Martin is a freelance illustrator living in Rhode Island. She spent the first 11 years of her career working as an in-house graphic designer and freelance children's illustrator. Her work in children's publishing has appeared in picture books, book covers, and educational materials. More recently her illustration work has focused on her true

passion

: alternative movie posters and pop culture art. 

 

Although children's illustration is no longer her primary focus, it continues to influence the work she does today. Whether creating a poster or a book cover, telling a complete story in a single striking image is her goal and her strength. At a glance, her posters give a solid sense of character, relationships, setting, and tone. Portraiture plays a large role in her film posters and she works with particular care to capture each character's likeness. Her illustration work is created digitally, using a range of grainy, textured brushes to evoke a dithered screenprint aesthetic.